Travelling through the time capsule
It was a total surprise for me when I received an invitation for Divya's wedding, especially when I didn't invite her to mine. Divya was one of my crushes during my college days.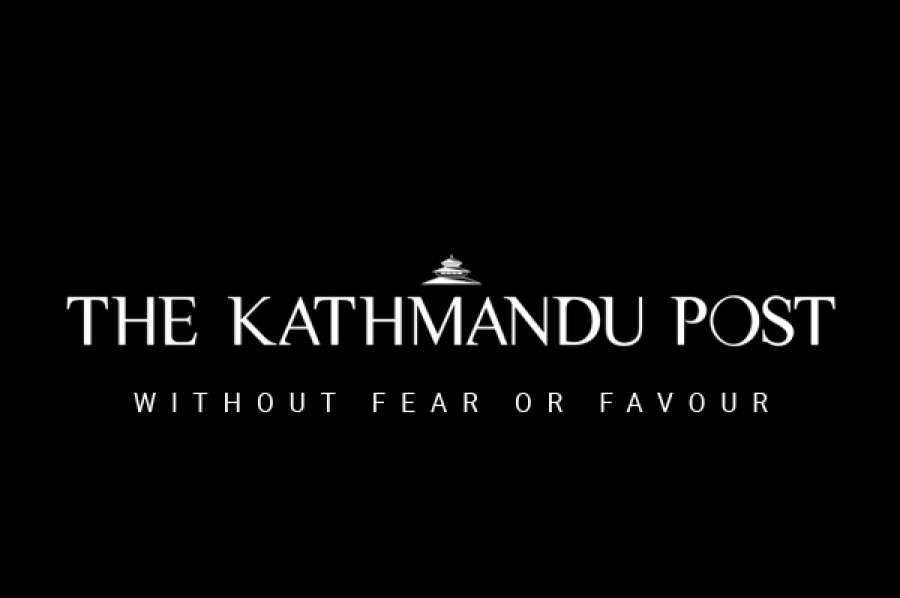 bookmark
Published at : December 23, 2018
Updated at : December 23, 2018 08:40
It was a total surprise for me when I received an invitation for Divya's wedding, especially when I didn't invite her to mine. Divya was one of my crushes during my college days. 'One of my crushes' because I have lost count of the girls I had crush on. On the way to Divya's wedding, my mind wandered off down the memory lane and made a pit stop to the first girl I had a crush on—Puja.
I was a below average student in my school days and Puja was one of the brilliant students in my class when we were in the third grade. She was pretty, cute and charming. For some odd reason, I used to feel proud when she used to respond correctly to the teacher's quiz. She was the perfect package of beauty with brains, I used to think. One of those hazy days, I was watching her frolicking around in the school playground and to my utter dread, she noticed me. The next moment, I saw her coming towards me. "Why don't you join us?" she asked me with a cute smile on her face. How could I say no to her?
She held my hand during one of our games. I couldn't be more pleased, I thought it was my lucky day. As I think back now, it still gives me the same pleasure I had felt back then, probably even more. But as we were running in circles, I fell face-first on the ground which made Puja laugh out aloud. At that moment, I was very embarrassed but now her laugh still echoes inside my ears and leaves a trace of a beautiful memory within me.
How I miss those good old days and that little Raj I was. He had no stress, no pain, no worries, and no plans whatsoever. Now, that little Raj is forced to grow up, take responsibilities, act mature and live a ten to four life. Whenever I recall my childhood days, I feel as if my life has distorted over a period of time. That freedom and contentment is lost somewhere and I can only feel loneliness creeping inside of me.
......................
After I moved schools, I was forced to leave behind Puja's friendship. But her memories were still afresh in my mind. One day I even searched her on Facebook but my efforts went in vain. May be she is not on social media or she was one of those girls who loves to name themselves "….queen", "….princess" or some other cliché titles. She was special to me because she was a part of my innocence.
As I went through my adolescence years, naturally my attraction towards girls changed. I used to feel distracted all the time and I couldn't even concentrate on my studies. At that time, every beautiful girl used to cloud my mind and I couldn't think about anything but them. This was the time when I used to have new crushes every week and each time I used to feel as though I was deeply in love. Now as I look back, I realise it was neither love nor attraction but was a result of my raging hormones. May be, it is the reason that I don't have any significant memory of any of my crushes of that time.
But Divya was different.
After I finished my high school, I met Divya on the first day of my college. Her pulsating eyes, intoxicating beam, vivid look, and sweet accent attracted me towards her. She was a confident girl but at the same time, a shy one. I always wanted to talk to her but couldn't muster up courage to do so. And one day, like Puja, she initiated our friendship.
She came to me and started a conversation; I don't even remember what it was about. After that incident, we were Facebook friends. I used to stare at her picture on my computer screen for hours and think of messaging her but to no avail. All I could do was follow her news feed.
I really wanted to confess to her but I really couldn't take chances on our friendship. "What if she stops talking to me? What if she starts ridiculing me?" were my concerns. And even though she did not do any of those things, I wasn't sure if I could handle rejection from her. I thought it was better to appreciate her from afar.
But one day I was checking my news feed as usual and suddenly I heard a 'beep', a notification from the Facebook messenger. When I saw the message, when I saw whom it was from, my heart skipped a beat and then it started to rise, beating rapidly as if I was about to get sick. I don't know if what I felt at that moment was immense bliss or fear, but all I remember is that the feeling was unique and interesting. I thought the effects of love as described in the movies and songs were exaggerated—until that moment. I had never felt such a rush for any of my crushes, but this time it was definitely something different. I had felt my heart sink and rise at the same time.
We had a long formal chat that day. After the first chat, we continued our small chats every other day. One day, she texted me, "Why don't you speak to me at college?" I replied, "Words are never enough to express the feelings I have for you." I don't know how I had the courage to write that to her. My limbs went cold until I received her reply. "Creative! But words can be the medium to express some part of feelings, can't they?" she said. I answered, "May be, but I believe in completeness, not in fragmentation!"
We used to chat a lot, even argue about mundane things. I still didn't have the guts to message her first, so we always texted when she would ping me.
With time, I grew to be more comfortable in our chats. She too was opening up to me, but not as much as I had wanted. We even began talking in person, just a passing 'hello' in the classroom or the hallways. But it was the chatting I always looked forward to. The person who used to believe in completeness was now enjoying in fragmentation. I'd heard somewhere that we are most afraid of the ones whom we love the most because we have a fear of losing them. I tried a lot but I could not dismiss that fear, may be the reason was that I could not stop loving her. We became close friends—almost best friends.
With the end of college days, we too decided to bury our friendship. Only fossils of memories with her were left within me. May be it was just an infatuation, may be it was true love, and may be it was a close friendship but all I know for sure is that I had immense love and respect for her.
.....................
When I reached the banquet hall, the wedding ceremony was about to begin. And although she was surrounded by her friends and relatives, Divya came to meet me. She looked stunning in her wedding sari. For a moment I thought I should marry her. But that thought soon vanished in the thin air when she asked me, "Why didn't you invite me in your wedding?" I gave her a crooked smile and replied, "Wouldn't it be awkward if I invite my girlfriend in my wedding?" She gave out a small laugh and said, "But I did invite my boyfriend in my wedding, didn't I?" After a short pause she asked, "By the way, why did you marry her?" I took no time to reply, "Because you did not marry me!" She laughed again.
I thought to myself, I have to be a lucky person to have the opportunity to witness the wedding of the girl I once loved. Then I traced back my own thoughts, "Is she the girl I once loved or is she the one I still love?
I do not have the answer to it. But I can certainly say that I still have a soft spot for her. As I was getting deeper into those thoughts, I felt an invisible burden crushing me down—of life and of growing up. How I wish I could go back to the time when we were still chatting on the Facebook messenger.
For some strange reason, that day I felt like I was watching someone snatching the flower that I had loved so dearly. If she had been mine, I would have provided her with all the happiness in the world. My dear Divya, so beautiful, will not be as beautiful again. She will too be crushed under the burden of marriage and responsibility. May be, in few years she will pop up in my Facebook feed with her husband, then with her children, her body changed due to all the stress of childbirth and family life.
She will eventually be lost among my friends in my ever growing social media friend-list and I will only have memories of her in some part of my heart. As I reflected on it further, I don't have any regrets on not getting to be hers, probably our relation is more beautiful now. If I'd married her, we wouldn't be lovers, just husband and wife—a mere social interpretation. We'd sink under the ocean of responsibilities and forget that we once loved each other.
Life is, after all, nothing except an album of memories. If we carefully collect every beautiful memory, we can always look back and smile, even when we are alone. We are all made of stories, those stories that one day we will share with our grandchildren. All successful stories don't make interesting tales. It is natural to run after something we can never get and after a time being we will not carry any sorrow for losing what was not meant for us. Some people come to our life to make our otherwise dull life interesting. It is more important that we had the chance to love, live and laugh. We shared a piece of ourselves with them and took of part of them with us. These stories are the ones that remain with us and let us forget our responsibilities, even for a split second.
When I returned home, my daughter was already asleep and my wife Mina was waiting for me. She smiled and I found her smile exceptionally beautiful. May be she too was a crush of many boys in the past and here she is, my lawfully wedded partner.
---
---