How Nepali stylists are navigating their path in the ever-growing fashion world
A job of a stylist is more than just dressing a model in good-looking outfits, say stylists.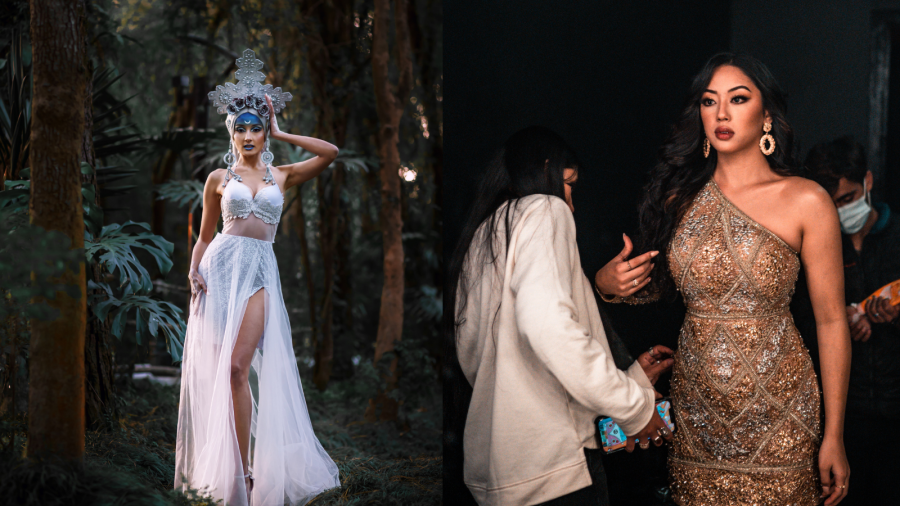 (Right) Model Nina Kant Mandal poses in an outfit styled by Rajesh Jung Bharati. Uzu Shrestha (left) styles actress Anna Sharma for a music video shoot. Photo Courtesy: Pinches in Frame/Bijayabar Pradhan
bookmark
Published at : December 16, 2021
Updated at : December 16, 2021 05:40
Kathmandu
When Rhea Pradhan starts talking about fashion and styling, her eyes twinkle with joy.
Having worked in the fashion industry for over eight years, Pradhan, 27, is very familiar with the modus operandi of the Nepali fashion industry.
"The industry has changed a lot from how it used to be when I first started working. Many in the industry understand the important role stylists play and offer people like us fair remuneration for our services. But there are, of course, still people in the fashion industry who don't understand what stylists do," says Pradhan, one of Nepal's first professional fashion stylists.
In the last few years, Nepal's fashion industry has grown exponentially. There are more local fashion brands, retail clothing stores, and fashion boutiques than ever before. This growth has also given rise to the culture of celebrating the works of fashion designers, photographers, and makeup artists.
But unlike in the West, where fashion stylists are considered the big players for the instrumental role they play in helping designers with their new fashion collections and frequently working with celebrities, and setting fashion trends, in Nepal, fashion stylists say they still lack platforms to showcase their talents and capabilities.
"Whenever people see 'influencers' or celebrated figures wearing certain outfits, they also start dressing up like them. But many are unaware that the majority of these influential people have dedicated stylists whose role is to choose their outfits and style them. And it's always stylists who put together the overall outfit of those celebrated figures we see in magazines and commercials. That later heavily influences people's fashion choices, and yet our work doesn't receive the acknowledgment it should," says Pradhan.
When Pradhan started her career as a fashion stylist in 2012, she says there were only a handful of stylists in the country, and many people within the fashion industry had no prior knowledge of the role of a stylist and its importance.
"Operating in an industry where many were not aware of our role was quite challenging. As stylists, it is our role to ask fashion brands and clothing stores to lend us clothes for photoshoots and commercials. Since many were not aware of what a stylist does, it took a lot of effort from our end to gain the trust of fashion brands and stores," says Pradhan. "On top of that, stylists weren't compensated well."
But as the fashion industry started seeing huge growth, things started changing for the better, especially for stylists like Pradhan.
According to stylists the Post spoke to, the speed with which local fashion brands, online and physical retail stores have emerged in recent years has made the industry more aware of stylists' important role. Many fashion outlets, say stylists, now have their in-house stylists and fashion stores and brands are now more open to lending stylists clothes for shoots.
Uzu Shrestha, 24, who started her career as an in-house stylist for DS Collections, a popular fashion store, says that more people have begun appreciating her work.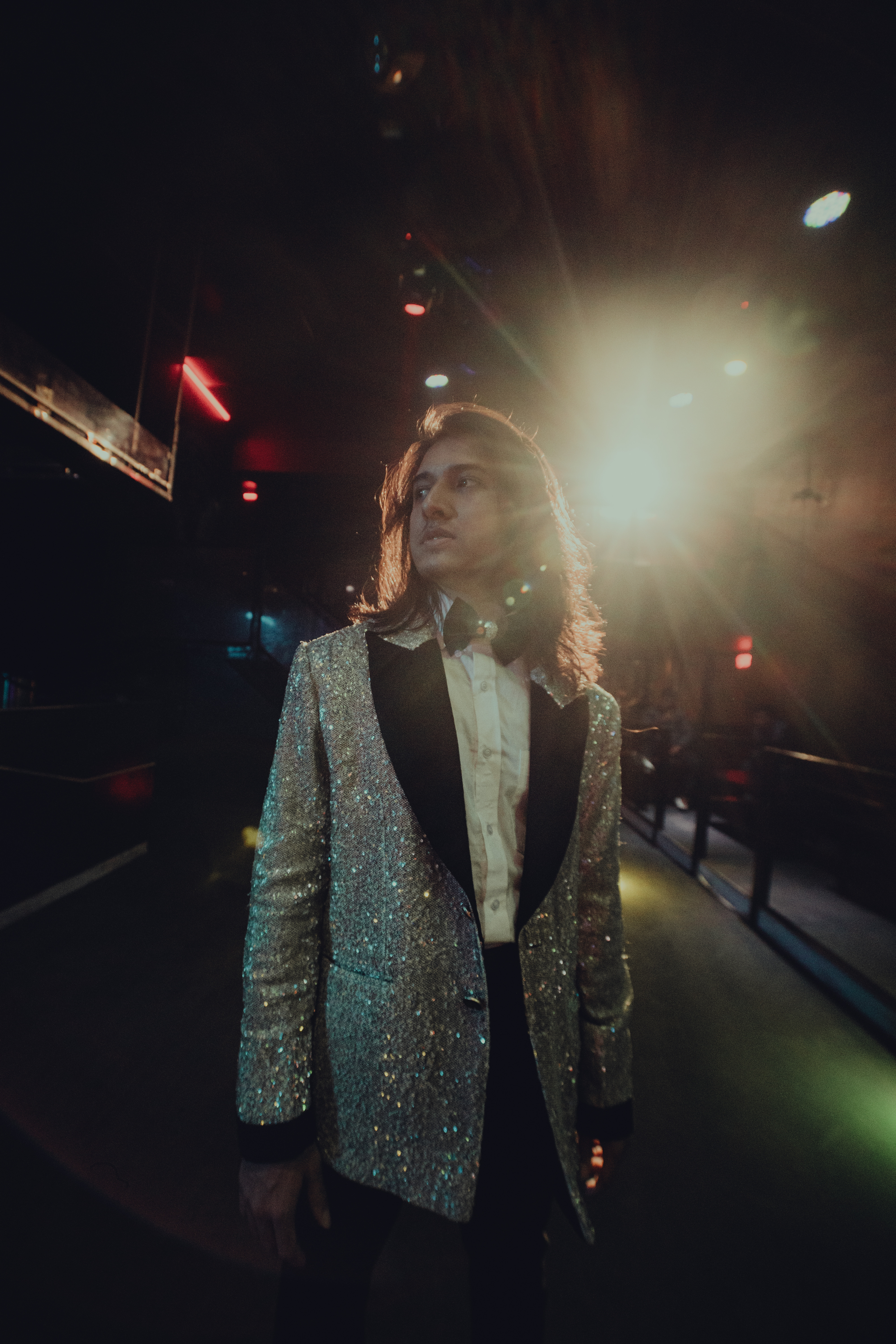 Styled by Uzu Shrestha/ Photo Courtesy: Bijayabar Pradhan
"Compared to how it used to be in the past, stylists today have much more work opportunities," says Uzu, a freelance stylist who now frequently collaborates with Fuzz Factory Productions.
Though work opportunities have definitely increased, many stylists say they are nowhere near where they should be because many in the industry still do not consider stylists important.
"Yes, there's definitely more work and payment. A few brands are paying us the amount we deserve for our work," says Anush Shrestha, who has been working as a stylist since 2018. "But many in the industry still treat our profession as if we are some middlemen who bring clothes from designers for the models and actors in shoots, which is a complete misconception. We have to source clothes and accessories and ensure they are well taken care of. Our role is also to make sure that the selected outfits fit the models. We also have to manage photo and video shoots. We have a lot of responsibilities, but unfortunately, not many appreciate the hard work that goes into what we do."
Rajesh Jung Bharati, an upcoming fashion stylist, agrees with Anush.
"Most people tend to think that all we do is dress up people, but our job is more than that. We study our clients, understand their needs, and design the overall visual appeal of the shoot, which includes sourcing the outfits, accessories, props, and making sure that the makeup and hair are done right. We sometimes even have to decide the kind of angles we need in the pictures," says Bharati. "Our role doesn't end with the completion of the shoot. As stylists, it is our job to source clothes and accessories and it is also our role to ensure that the products are returned to fashion brands, designers, and stores in the same condition we borrowed them. Doing so is crucial so that we earn the trust of the people we lend us clothes and accessories."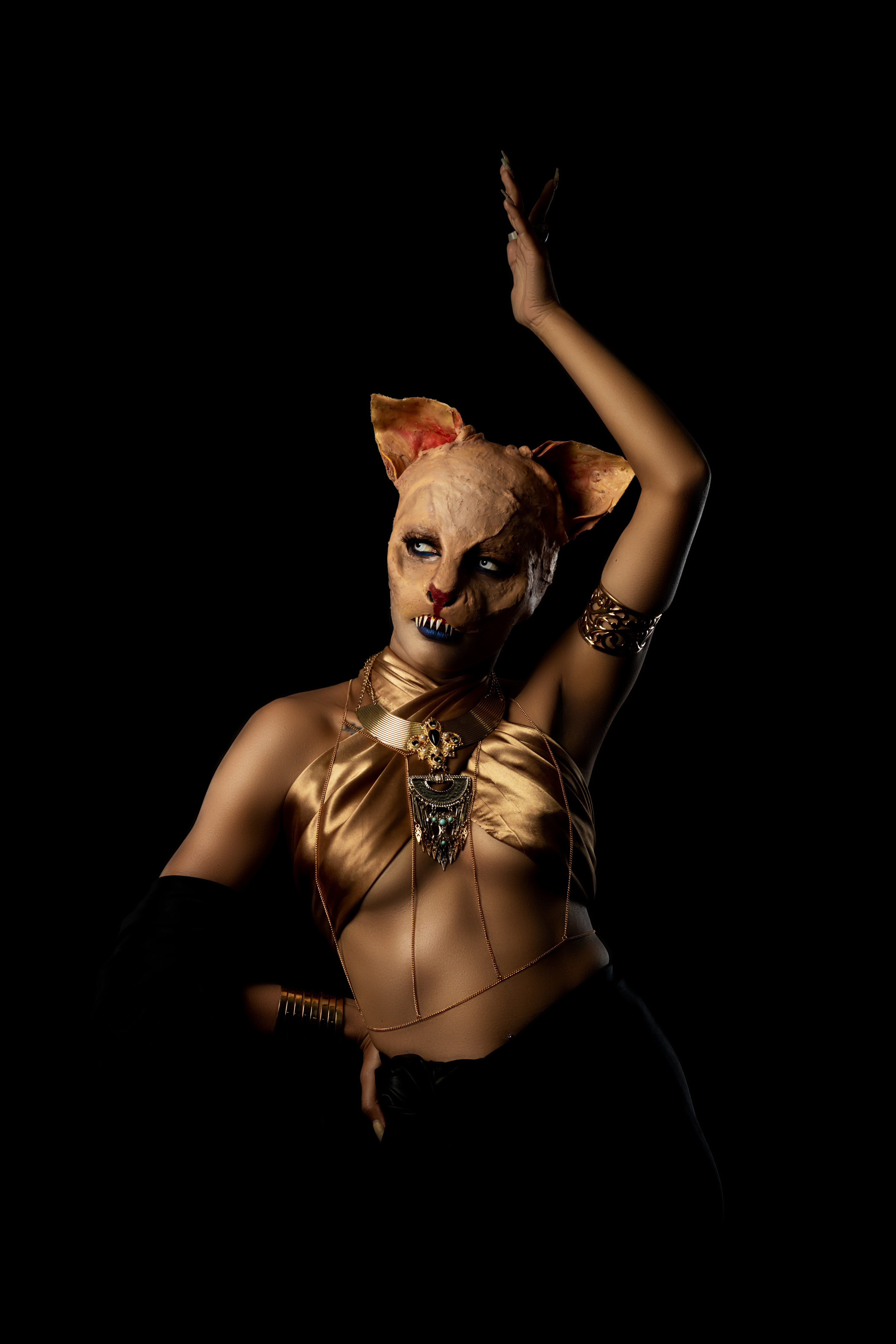 Styled by Rajesh Jung Bharati/ Photo Courtesy: Pinches in Frame
But to develop that trust often takes years of working together.
"If you are new to the profession, approaching a designer or a fashion brand to lend you clothes and accessories can sometimes be the hardest part of your work. For brands, designers, and stores to lend you clothes, they need to be able to trust you that you will take good care of the borrowed items and return them in good condition," says Anush.
Approaching brands and designers would have been easier if stylists had the budget to pay rental charges for the items they borrow. But since most commercial shoots and projects in the country are done on a shoestring budget, stylists are often left with no choice but to resort to borrowing clothes and accessories.
"So what we do is try to convince the designers, stores, and brands that by collaborating with us, they get publicity, and many today understand the value of collaborating with stylists," says Anush.
Another issue that stylists say they face regularly is the lack of creative freedom they are afforded.
"When it comes to commercial projects, stylists are usually instructed on what the clients want, which leaves us with very little room to experiment and try new things," says Uzu. "There's so much in me that wants to create and try out new things. But rarely do we get to do that," she says.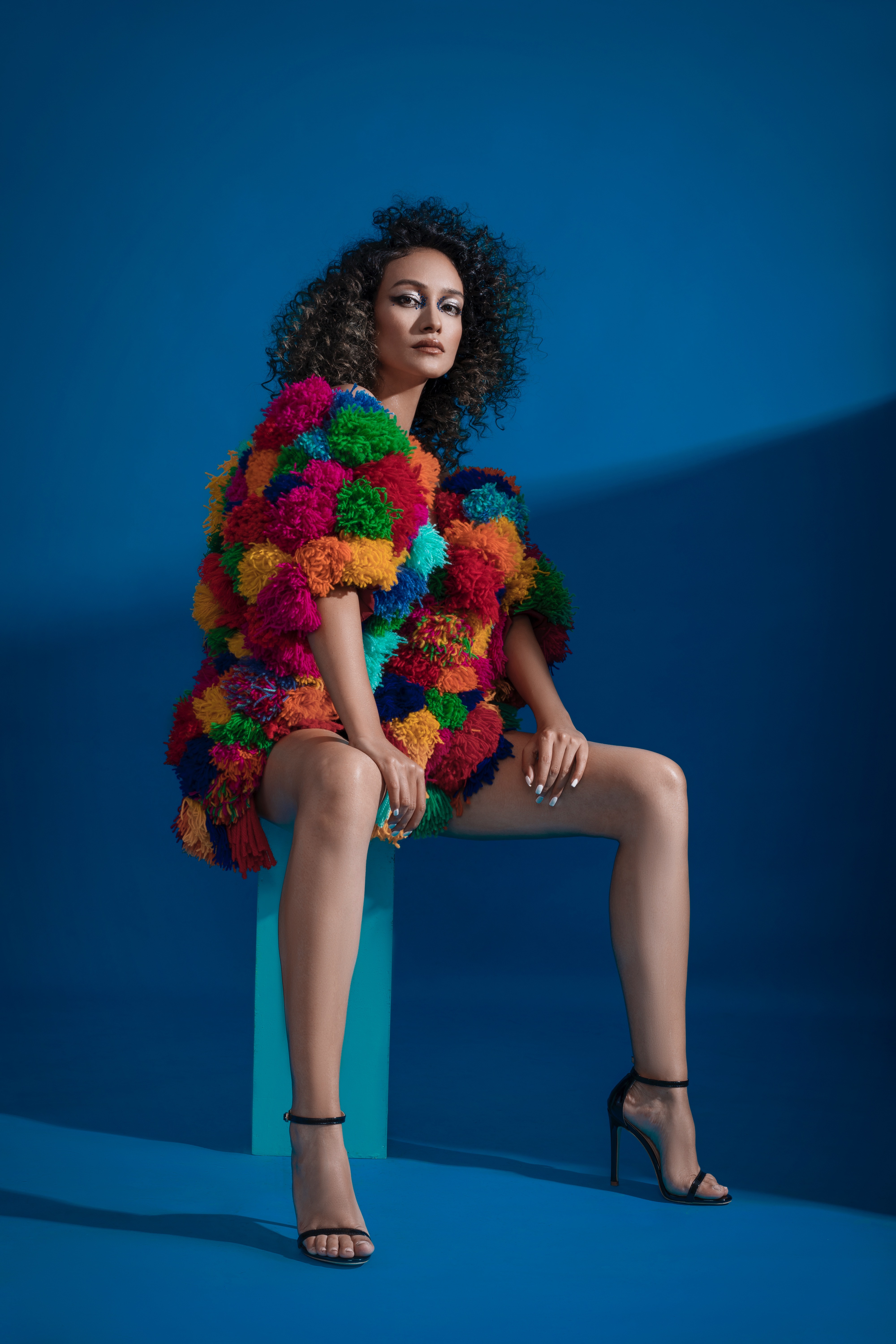 Styled by Anush Shrestha/ Photo Courtesy: Supran Shrestha
For many stylists in Nepal, an additional challenge they face has to do with compensation.
"It is true that stylists in the country get paid more than what they did a few years ago. But only a handful of brands actually pay us a fair amount and on time. The majority of brands still hesitate to pay stylists fair compensation. In the name of future collaborations, many make stylists offer their services for nominal pay, which doesn't justify our hard work and efforts," adds Anush. "This is why making a living by being a full-time stylist is not possible here in Nepal."
Despite all these factors, stylists say they are hopeful that things will improve in the future, and for that to happen, brands and designers will have to understand the value stylists bring and, likewise, allow them creative freedom.
"While designers are visionaries, it's a stylist who helps in the execution of their vision," says Pradhan. "People within the fashion industry need to understand and celebrate our work, which can help us do better and push more boundaries."
---
---