South Asia is being battered by monsoon floods and these photos show the scale of destruction
Incessant rainfall has lashed the region over the last week, causing floods and landslides and killing scores of people.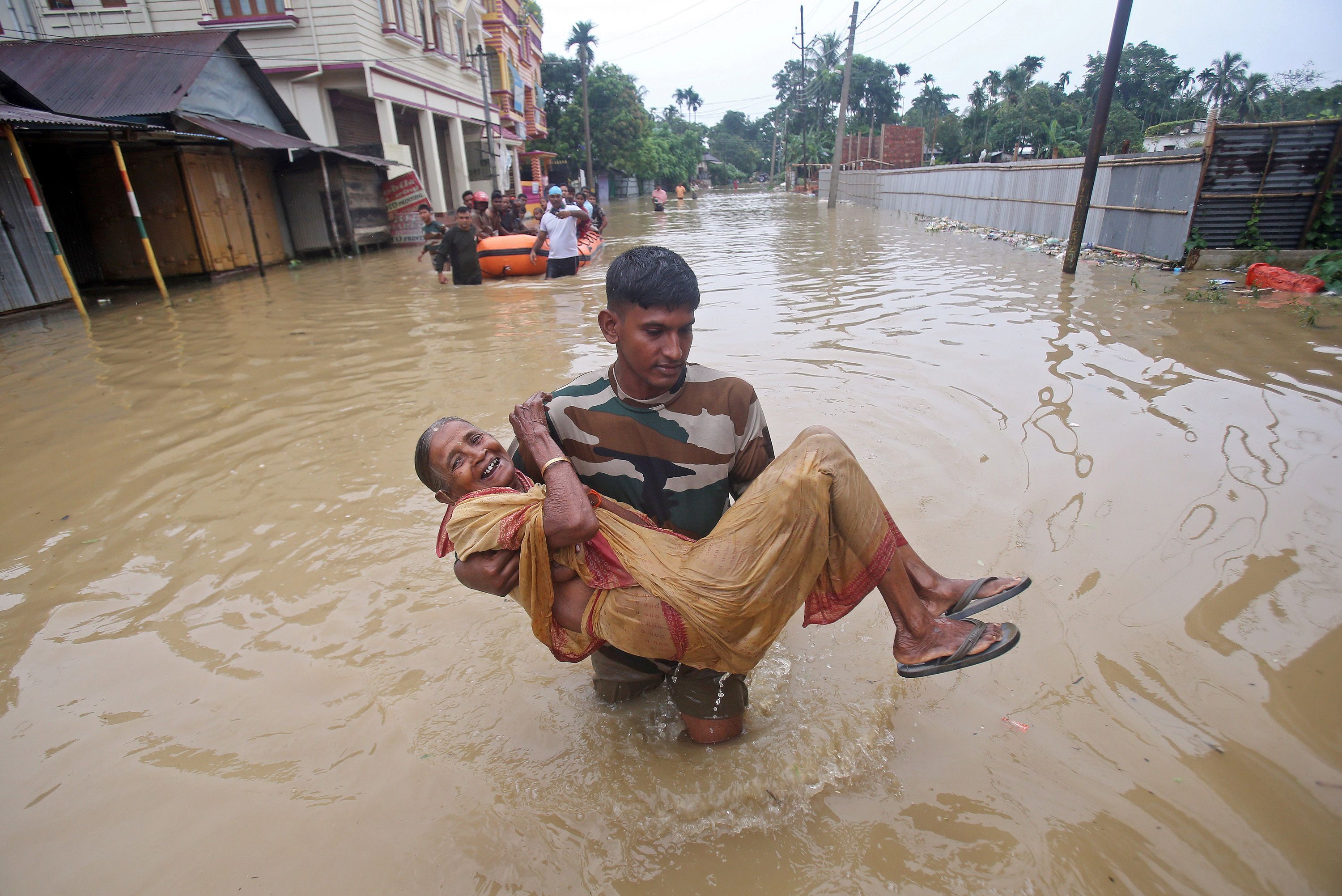 A member of Tripura State Rifles carries a flood-affected woman to a safer place after heavy rains at Baldakhal village, on the outskirts of Agartala, India. Reuters /Jayanta Dey
Published at : July 19, 2019
Updated at : July 28, 2019 12:45
The arrival of monsoon season brought respite from scorching heat to people across South Asia, particularly the farmers who depend on the rains to start the annual planting season. But the incessant rainfall that lashed the region over the past few days has also caused floods and landslides across the region, killing scores of people and rendering millions homeless.

According to the latest data published by the National Emergency Operation Centre, at least 90 people have died in floods and landslides across the country. Over 12,000 homes have been damaged due to the rain-induced disasters.
According to Reuters, the death toll from monsoon rains in neighbouring India climbed to 97 in two flood-hit states—the eastern state of Bihar that borders Nepal and the north-eastern state of Assam. Several million people are living in camps and makeshift settlements in the two worst-hit districts, according to officials, with heavy rains and flooding since last week forcing even animals to seek shelter inside homes.
In Bangladesh, the Jamuna river broke through an embankment, inundating at least 40 villages and displacing more than 200,000 people.
These photos show the impact of monsoon rains in South Asia: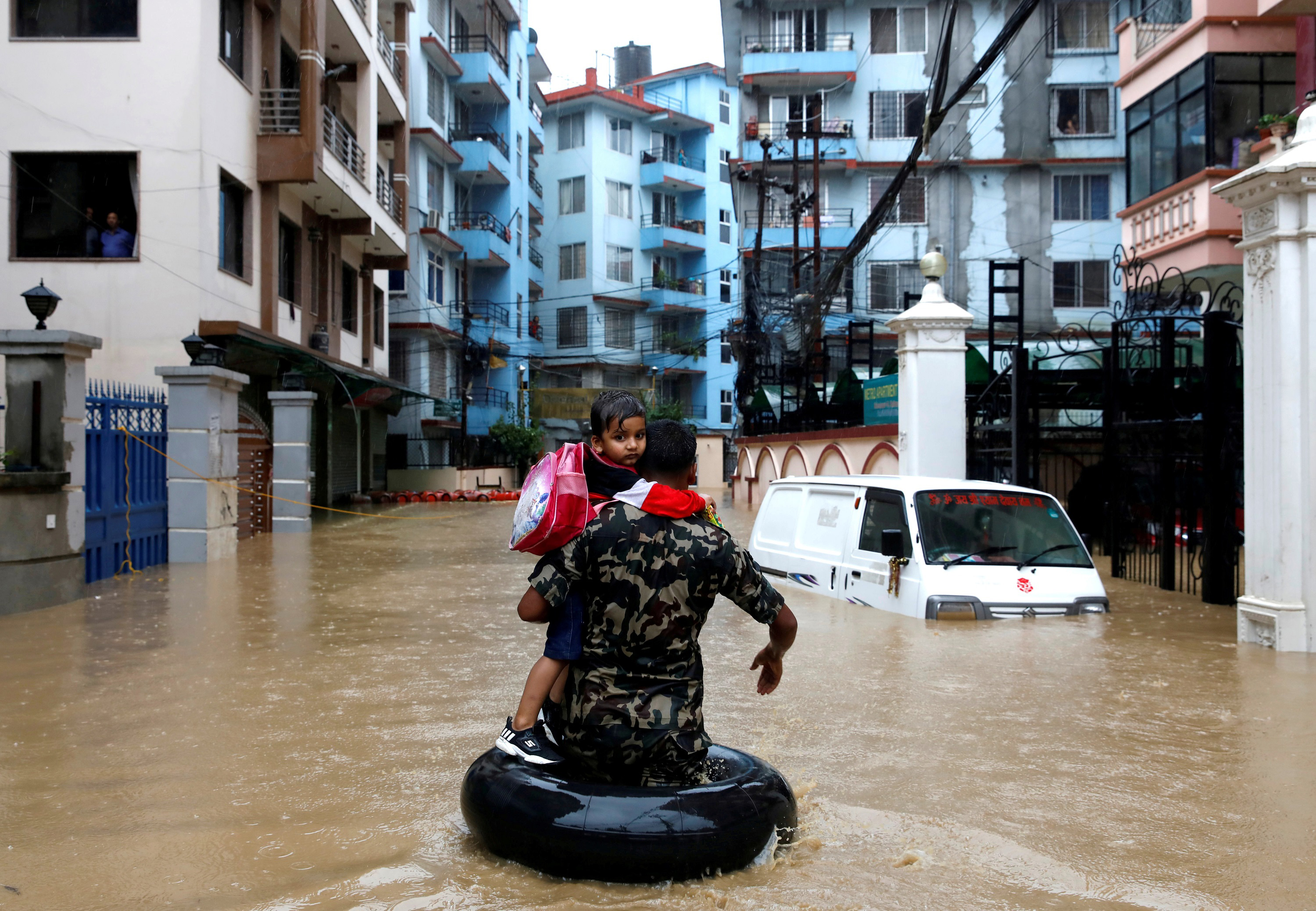 A member of Nepalese army carrying a child walks along the flooded colony in Kathmandu, Nepal. Reuters /Navesh Chitrakar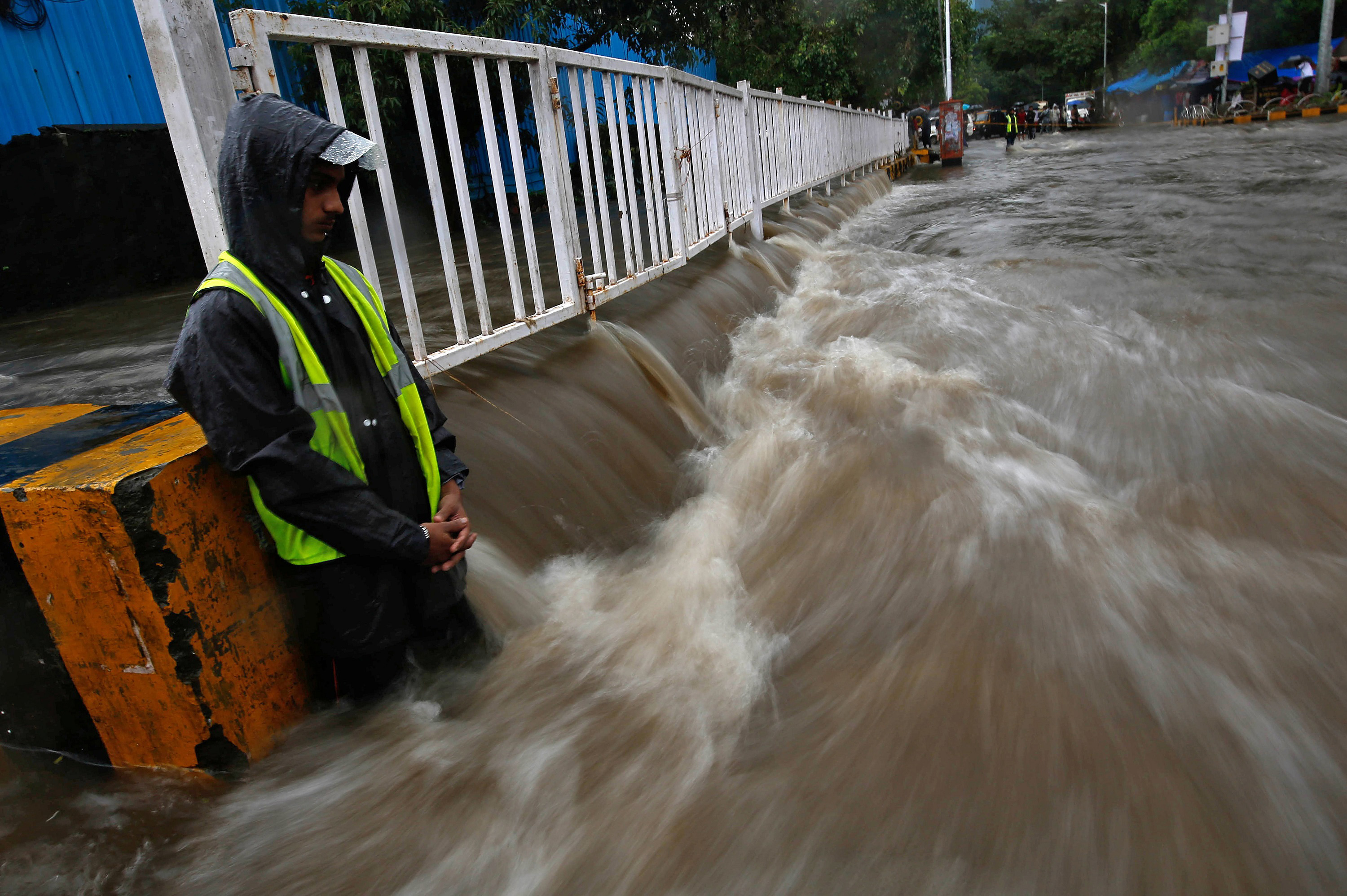 A volunteer stands guard next to a railing to prevent commuters from crossing a water-logged street after heavy rains in Mumbai, India. Reuters/Francis Mascarenhas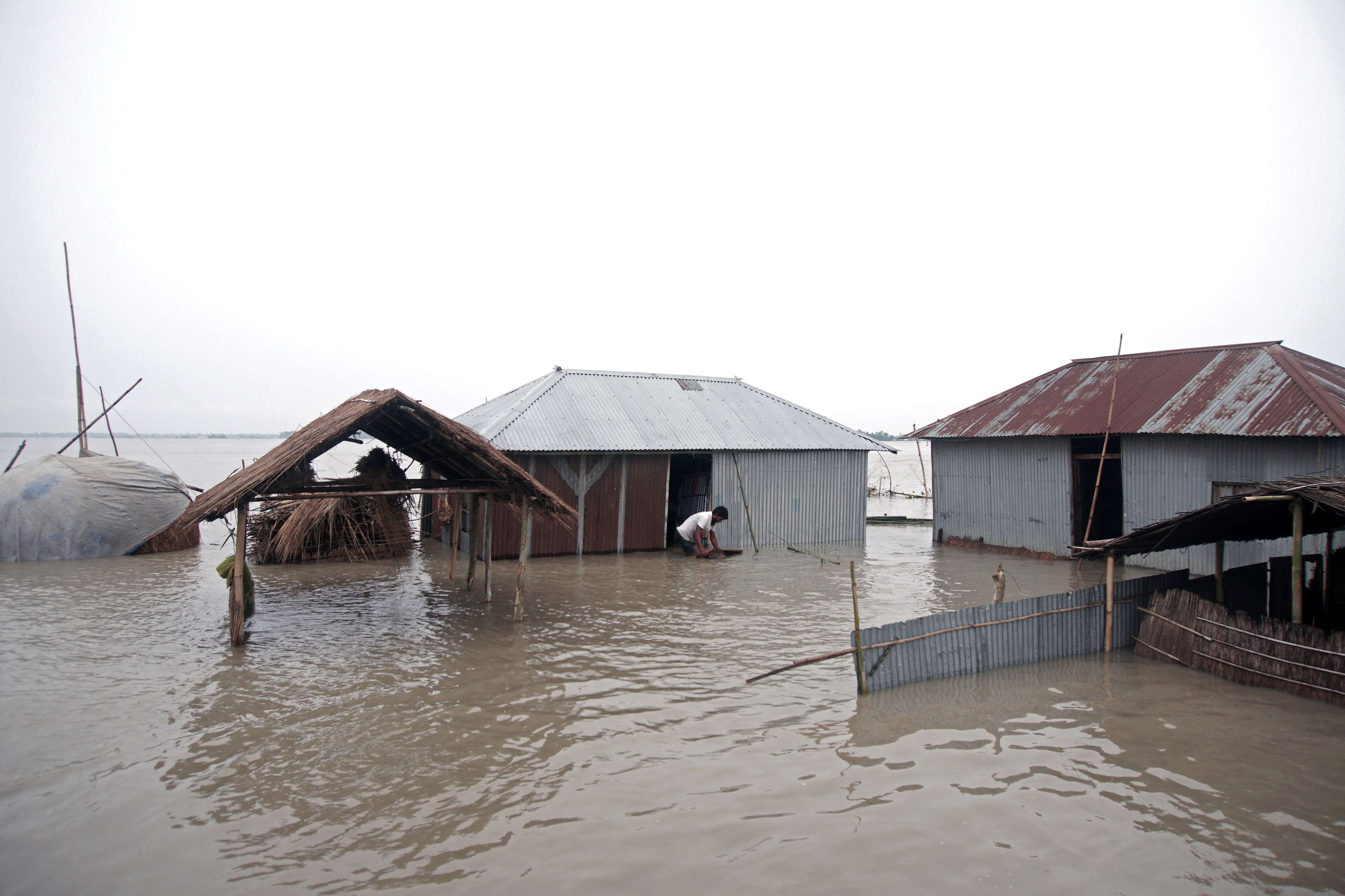 Houses are seen flooded in Kurigram, Bangladesh, July 15, 2019. Reuters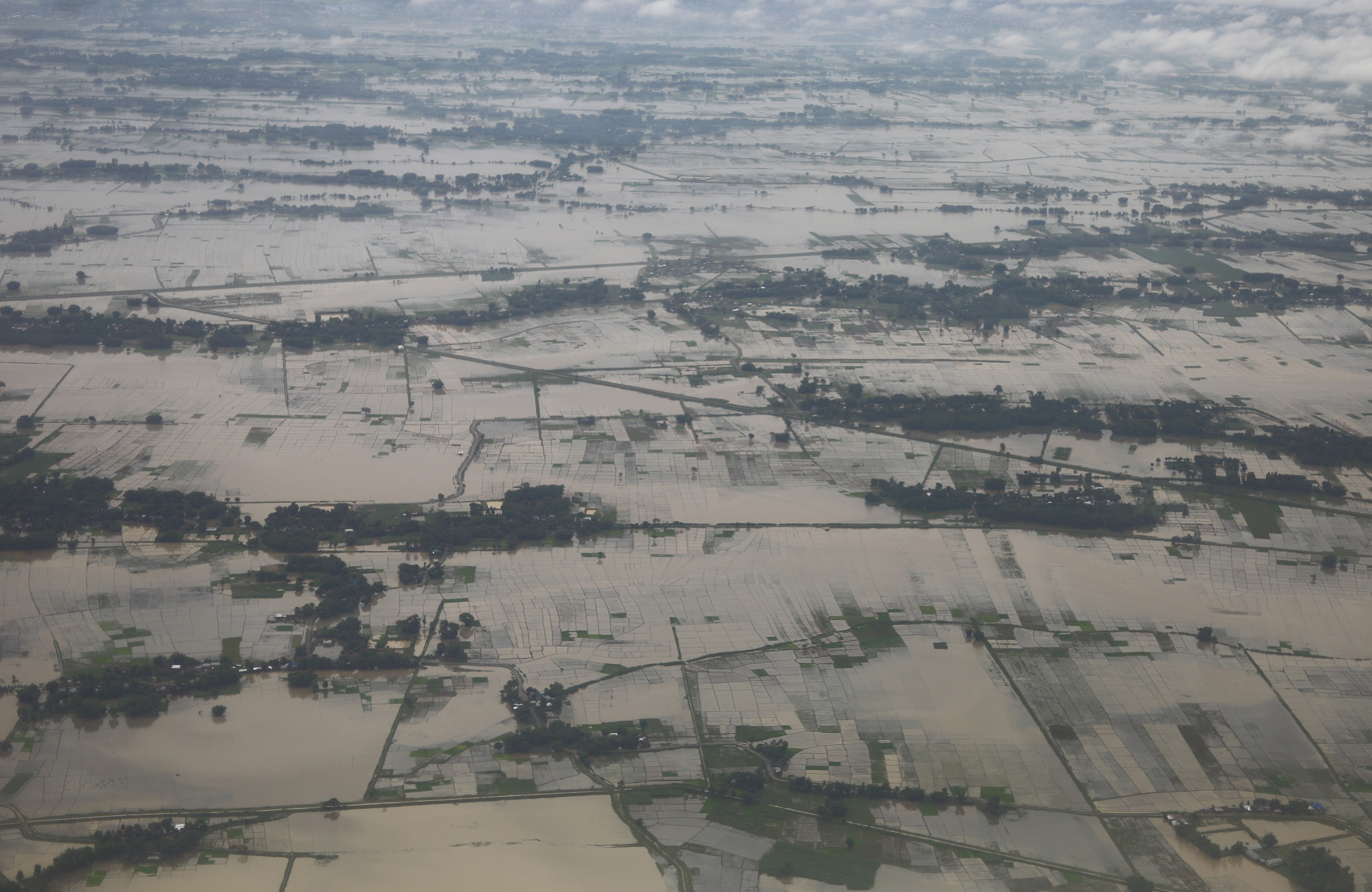 An aerial view of a flooded area is seen from a plane during a flight from Kathmandu to Biratnagar, Nepal July 13, 2019. Reuters/Saroj Baizu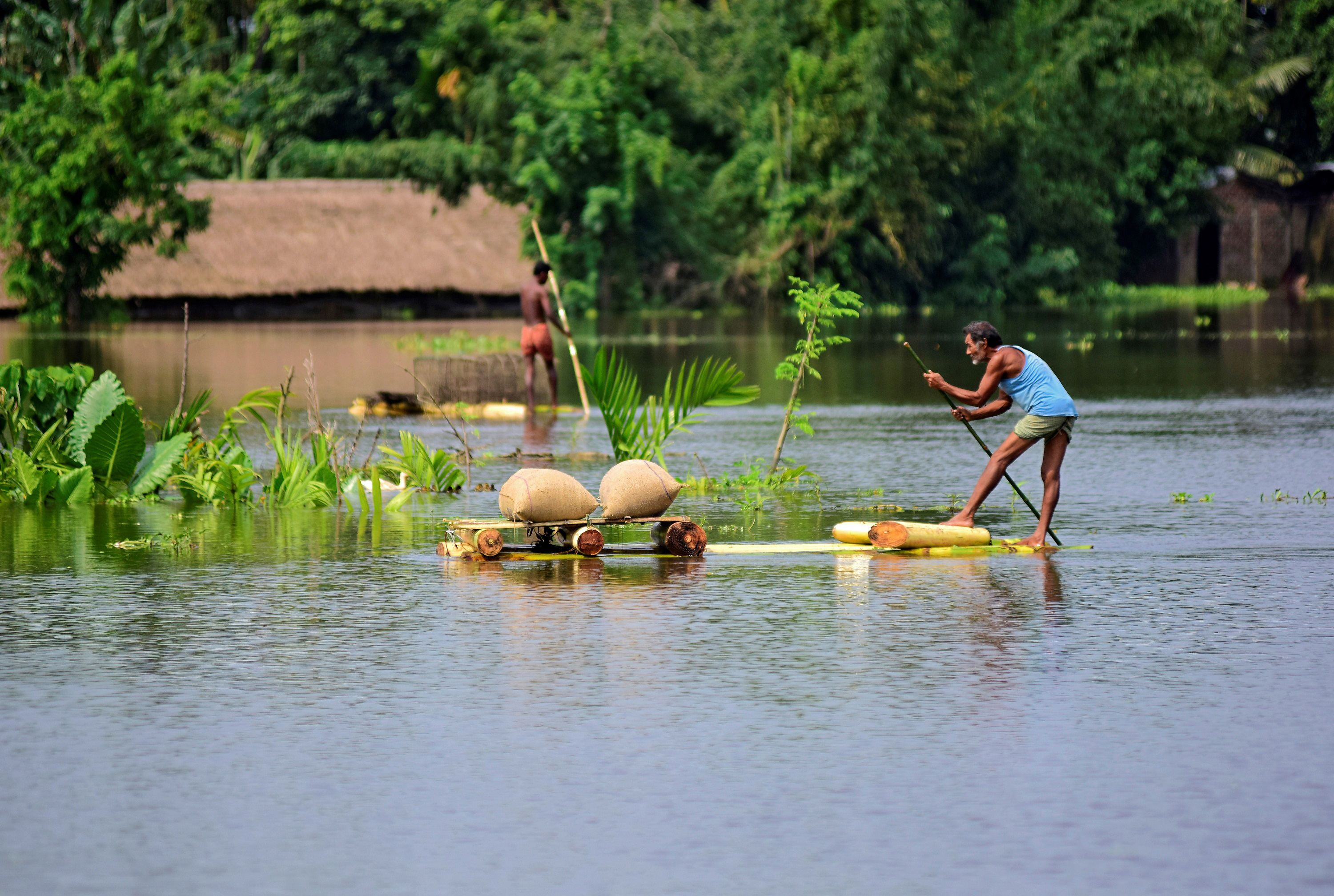 A man uses a makeshift raft to move his paddy to a safer place in a flooded area in Morigaon district in the northeastern state of Assam, India, July 16, 2019. Reuters/Anuwar Hazarika
People move along a flooded road in Gaibandha, Bangladesh July 18, 2019. Reuters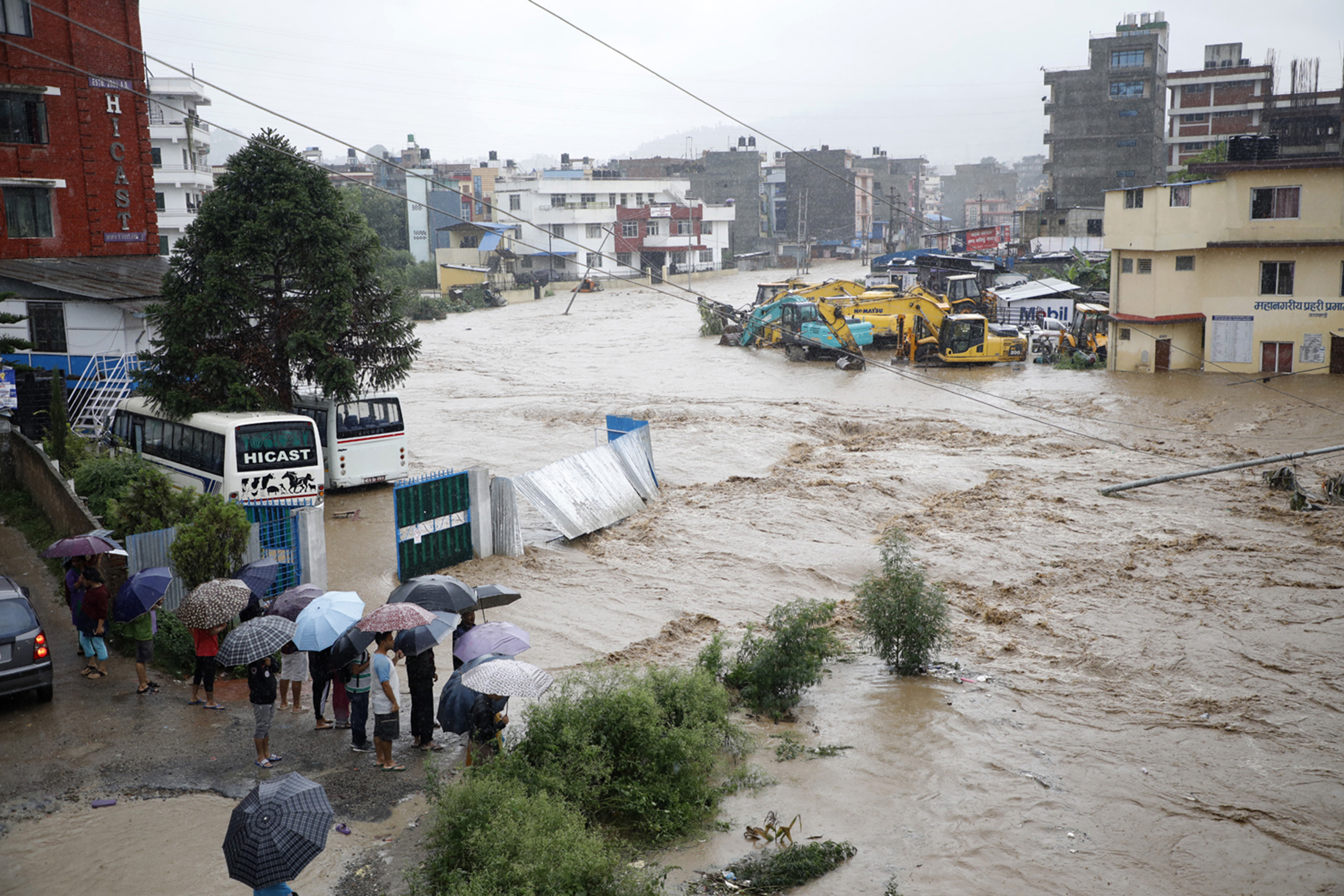 People observe the rising water level as an electric pole is swept away at Kalanki, Kathmandu on Friday. Sanjog Manandhar/TKP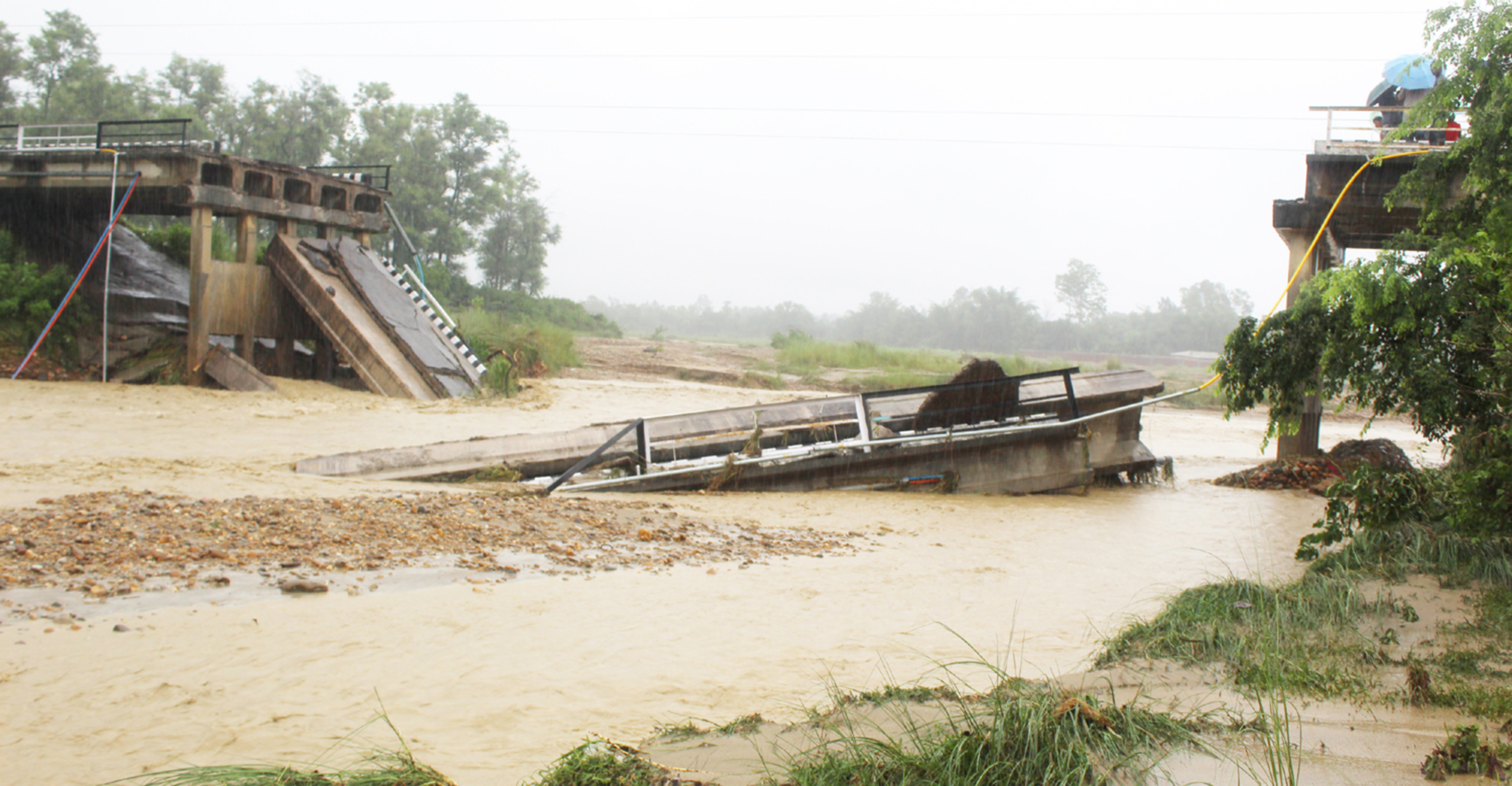 Flash flood destroys a bridge along the East West highway in Bhapsi river, Bardibas. Sunita Baral/TKP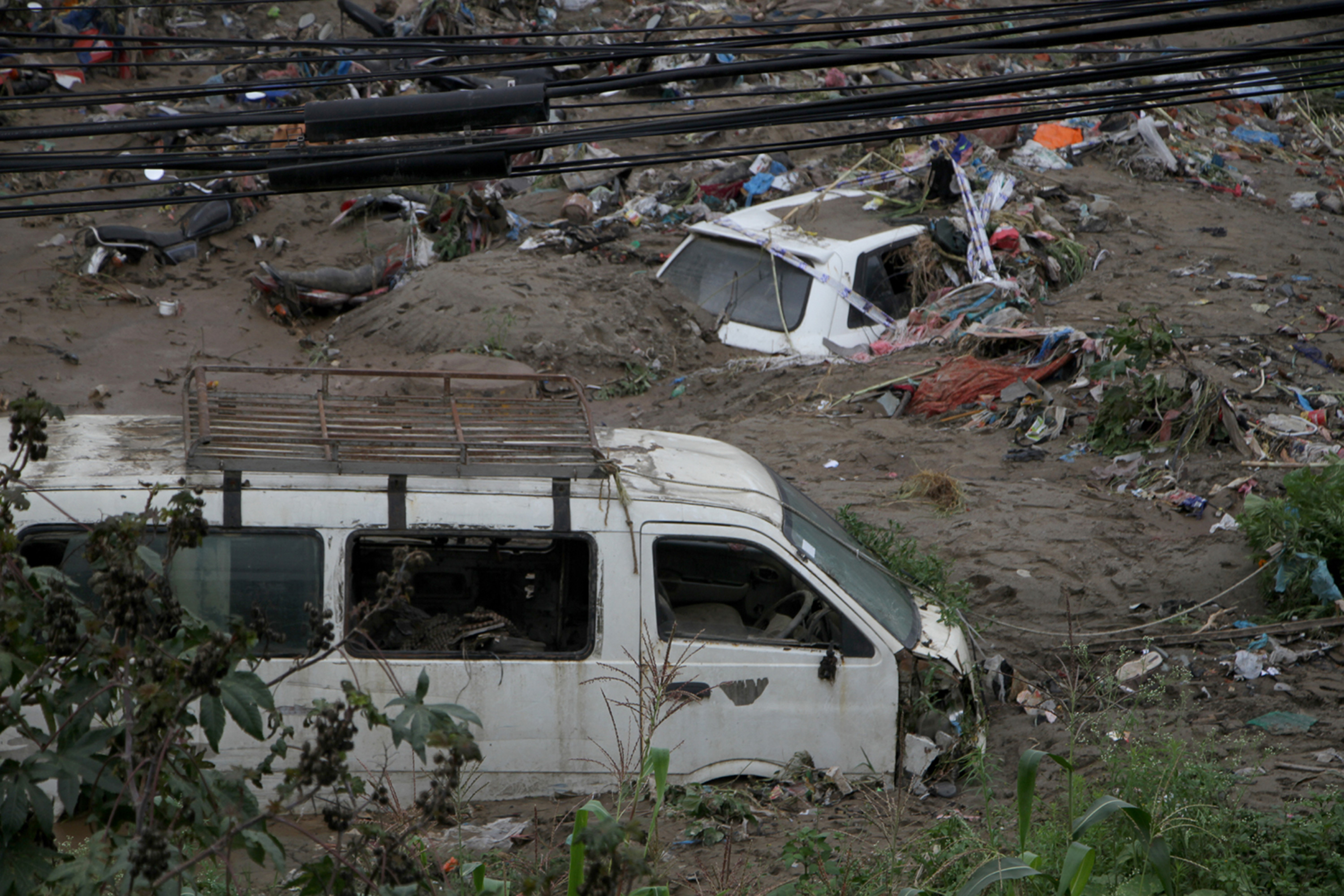 Vehicles buried in flood debris in the premises of Kalanki Traffic Police Office in the Capital. Beeju Maharjan/TKP Beeju Maharjan/TKP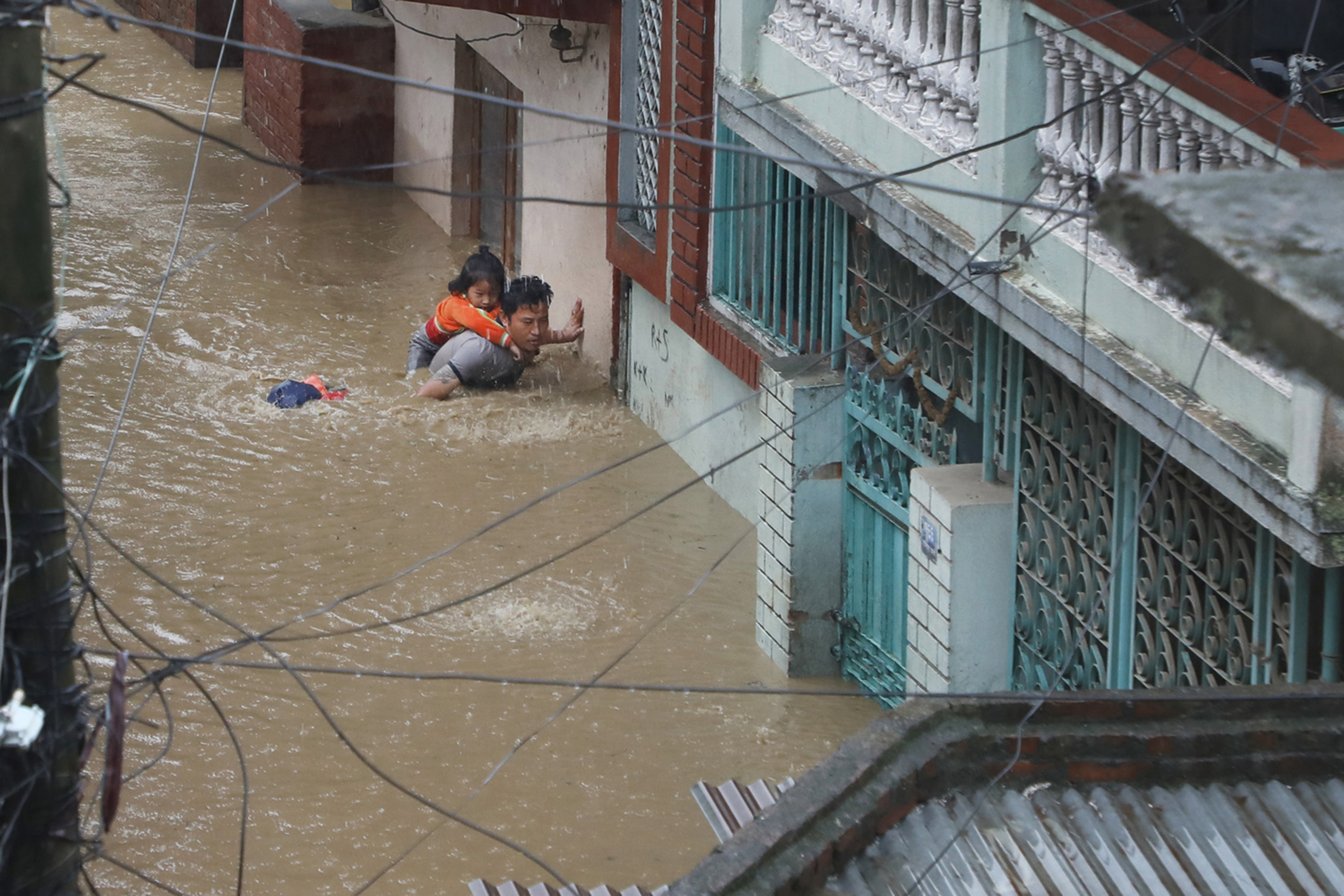 A man carries a child on his back as he heads towards safety during the recent floods at Kalanki in Kathmandu. Sanjog Manandhar/TKP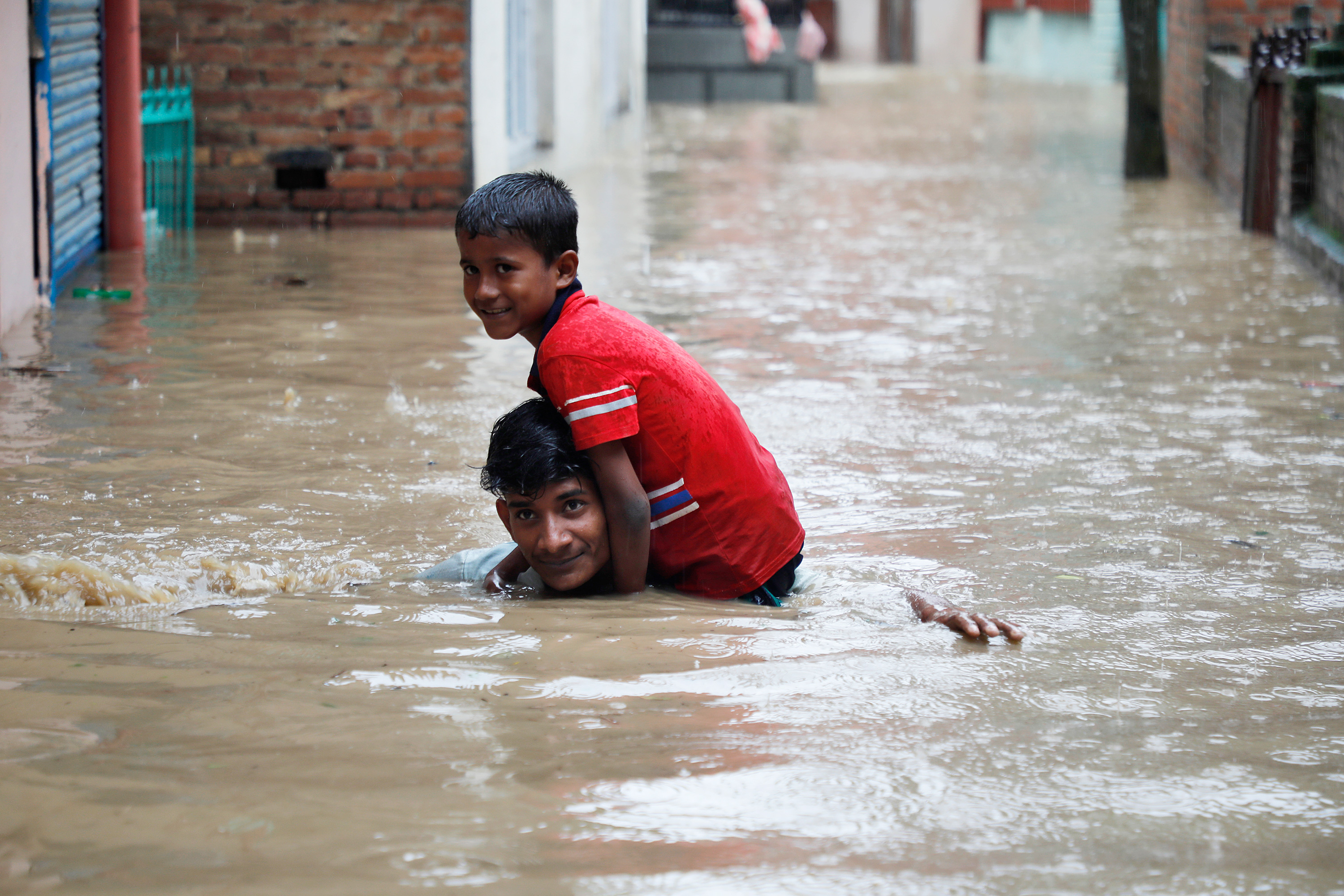 A man carries a boy through a flooded section at Kalanki in Kathmandu. Sanjog Manandhar/TKP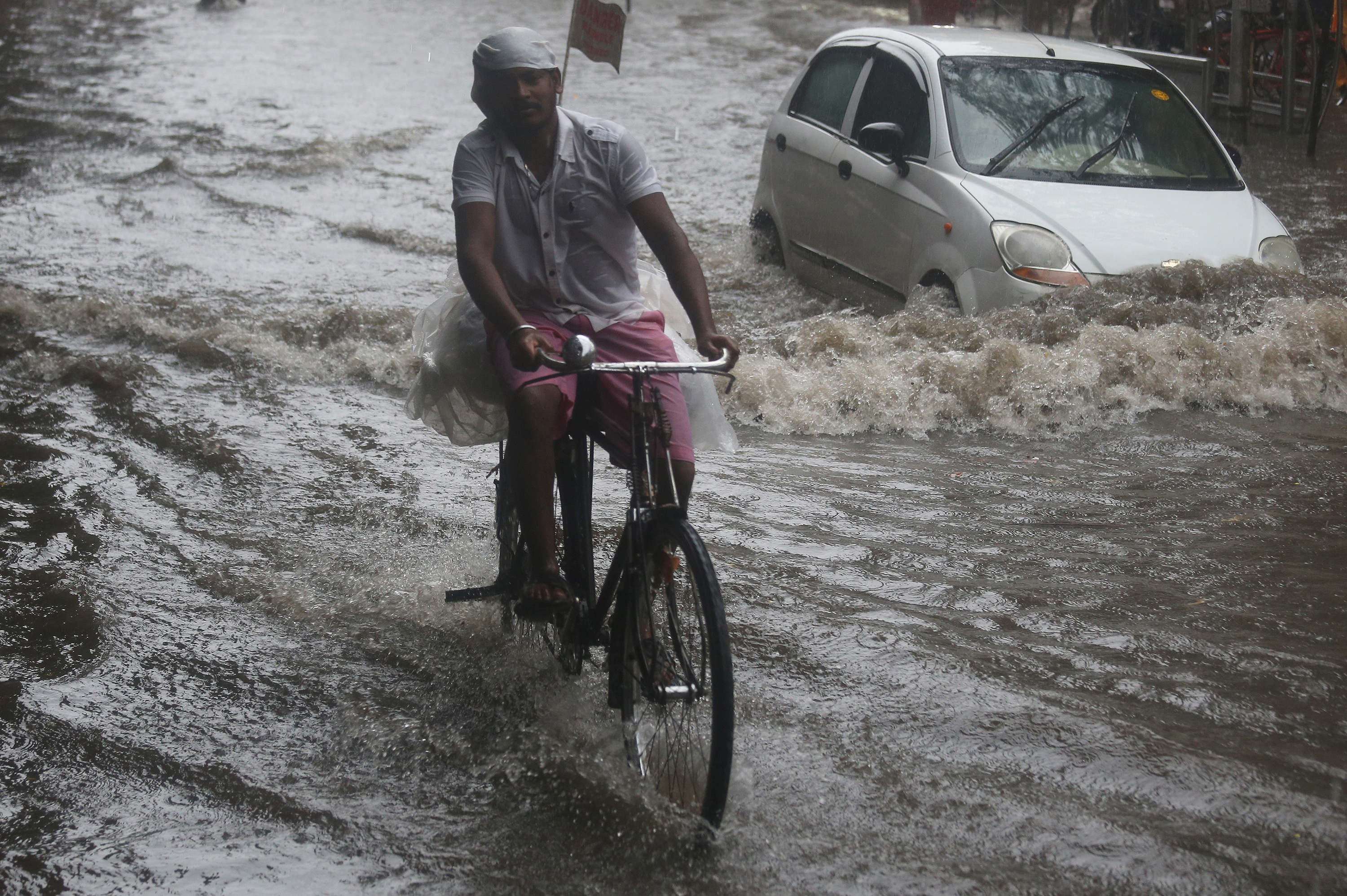 A man rides a bicycle through a waterlogged street during heavy rains in Mumbai, India, June 28, 2019. Reuters/Francis Mascarenhas Reuters/Francis Mascarenhas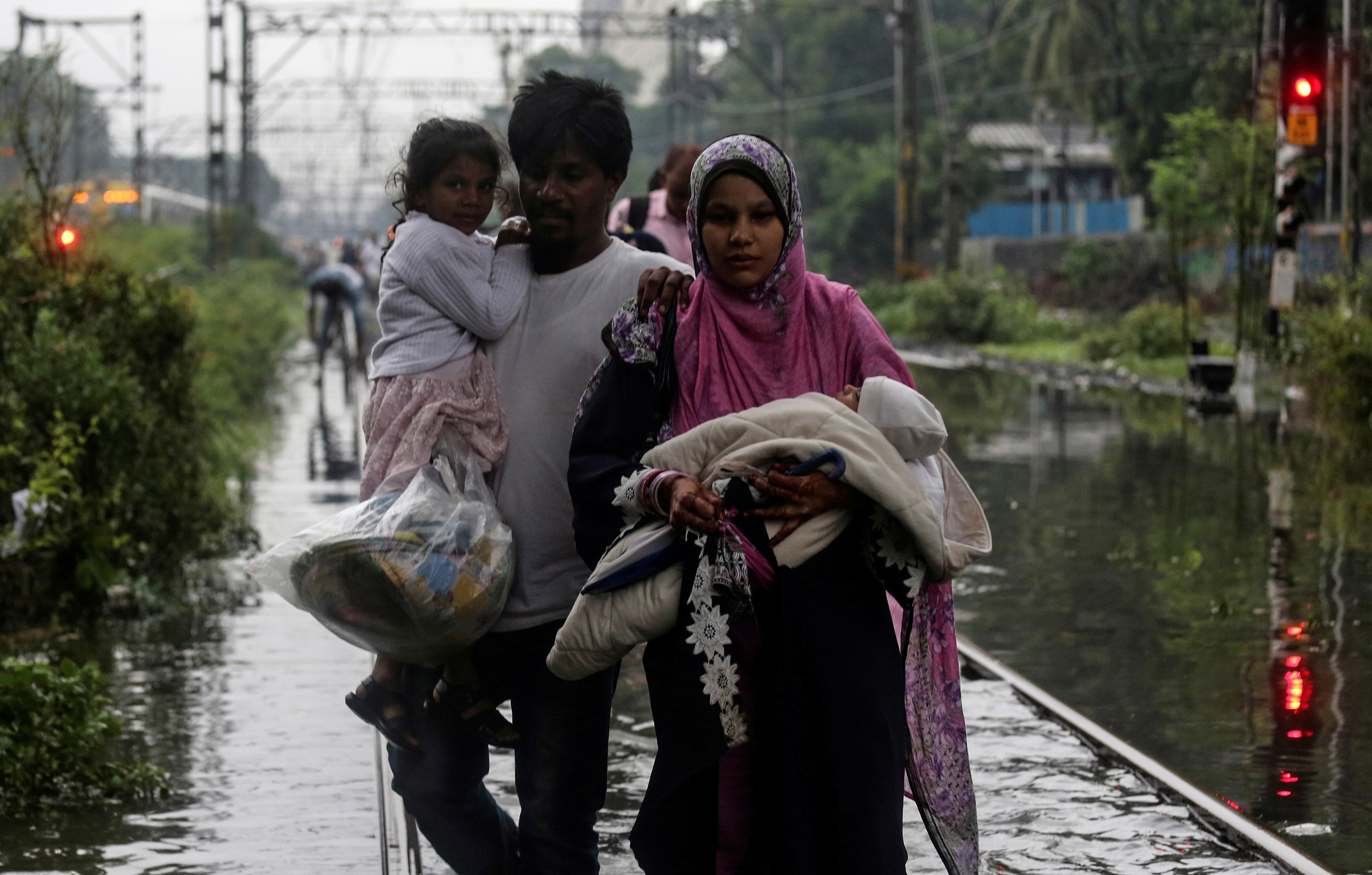 Commuters walk on waterlogged railway tracks after getting off a stalled train during heavy monsoon rains in Mumbai, India, July 2, 2019. Reuters/Francis Mascarenhas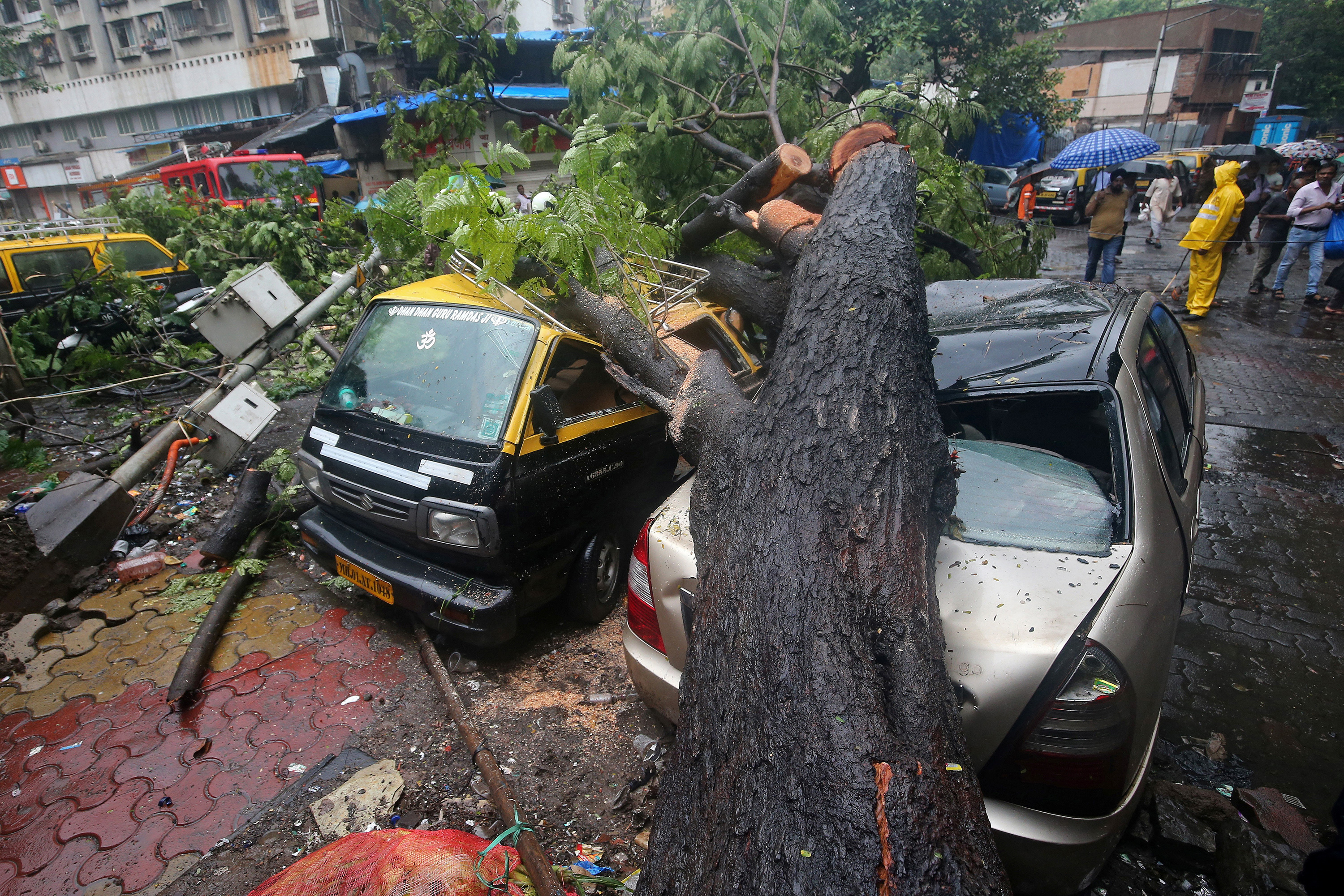 People stand next to cars damaged by a fallen tree after heavy rain in Mumbai, India, June 29, 2019. Reuters/Francis Mascarenhas
Dear reader, we'd like to hear from you. We regularly publish letters to the editor on contemporary issues or direct responses to something the Post has recently published. Please send your letters to [email protected] with "Letter to the Editor" in the subject line. Please include your name, location, and a contact address so one of our editors can reach out to you.
---