These photos show the havoc caused by the monsoon across the country
Floods and landslides claim over 40 lives as incessant rain damages highways and drives hundreds of people homeless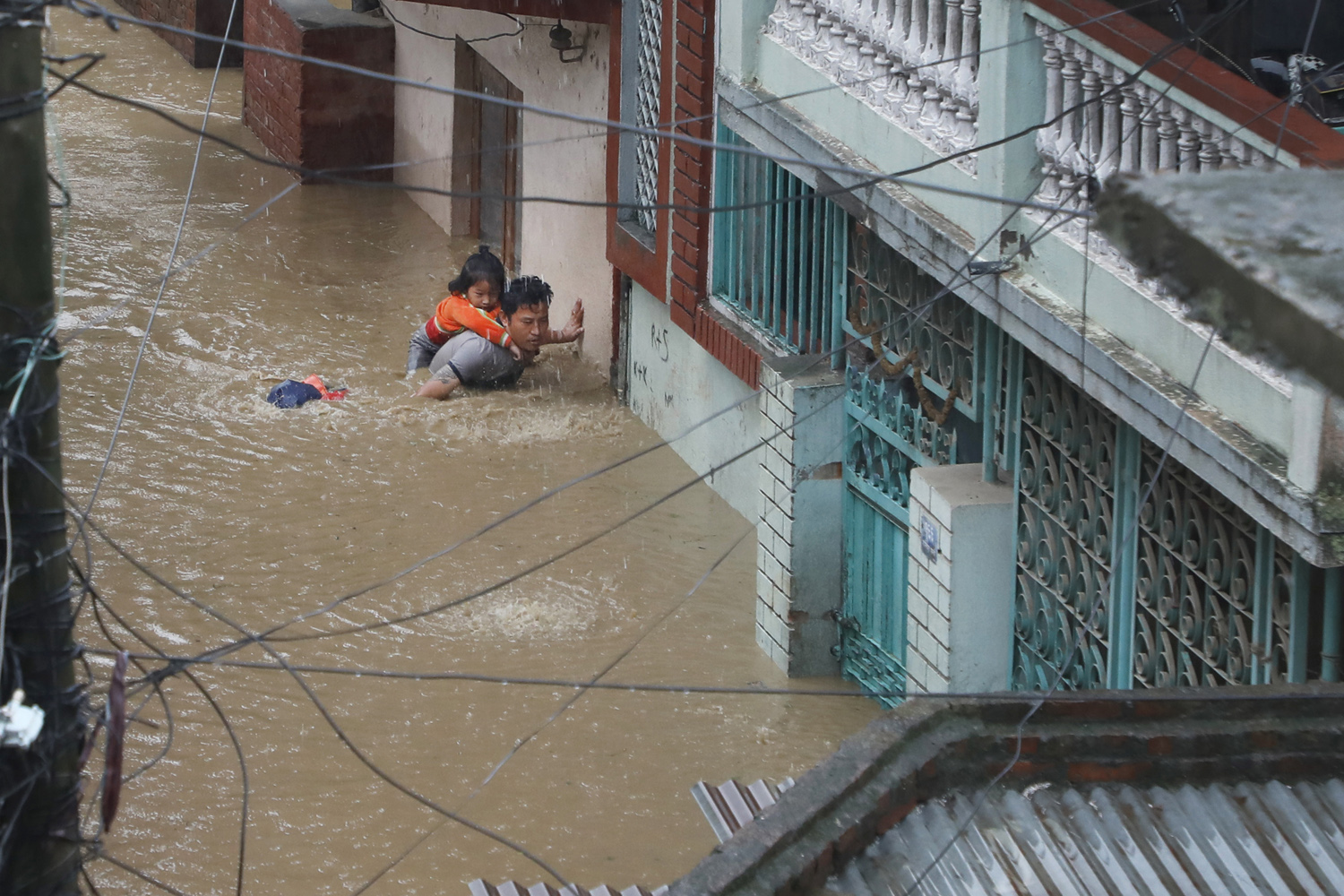 A man carries a child on his back as he heads towards safety during the recent floods at Kalanki in the Capital on Friday. Post Photo: Sanjog Manandhar
Published at : July 14, 2019
Updated at : July 14, 2019 15:03
What started as a yearning for rain after a delayed monsoon has quickly changed to tragedy, as heavy rains trigger floods and landslides across the country.
Though the monsoon arrived a few weeks late this year, rainfall had remained isolated throughout the country. But over the last four days, the country has witnessed incessant rainfall, causing devastation and destruction throughout Nepal.
According to Nepal Police, the death toll from floods and landslides since Friday has reached 50 as of Sunday afternoon. At least 33 people have been missing, 25 have been injured and 1,104 people have been rescued across the country.
The floods and landslides have also caused damage to a number of highways, obstructing the vehicular movements. Officials at the Department of Roads say water-induced disaster this monsoon might inflict more damage on infrastructure than last year.
Thousands have been displaced from their homes as floodwaters rose in the rivers, inundating entire villages in some parts of the southern plains. Although monsoon has engulfed the entire country, officials say the impact will likely be limited to the central and eastern parts of the Terai region and the mid-hills.
These photos show the extent of damage and devastation caused by the rain.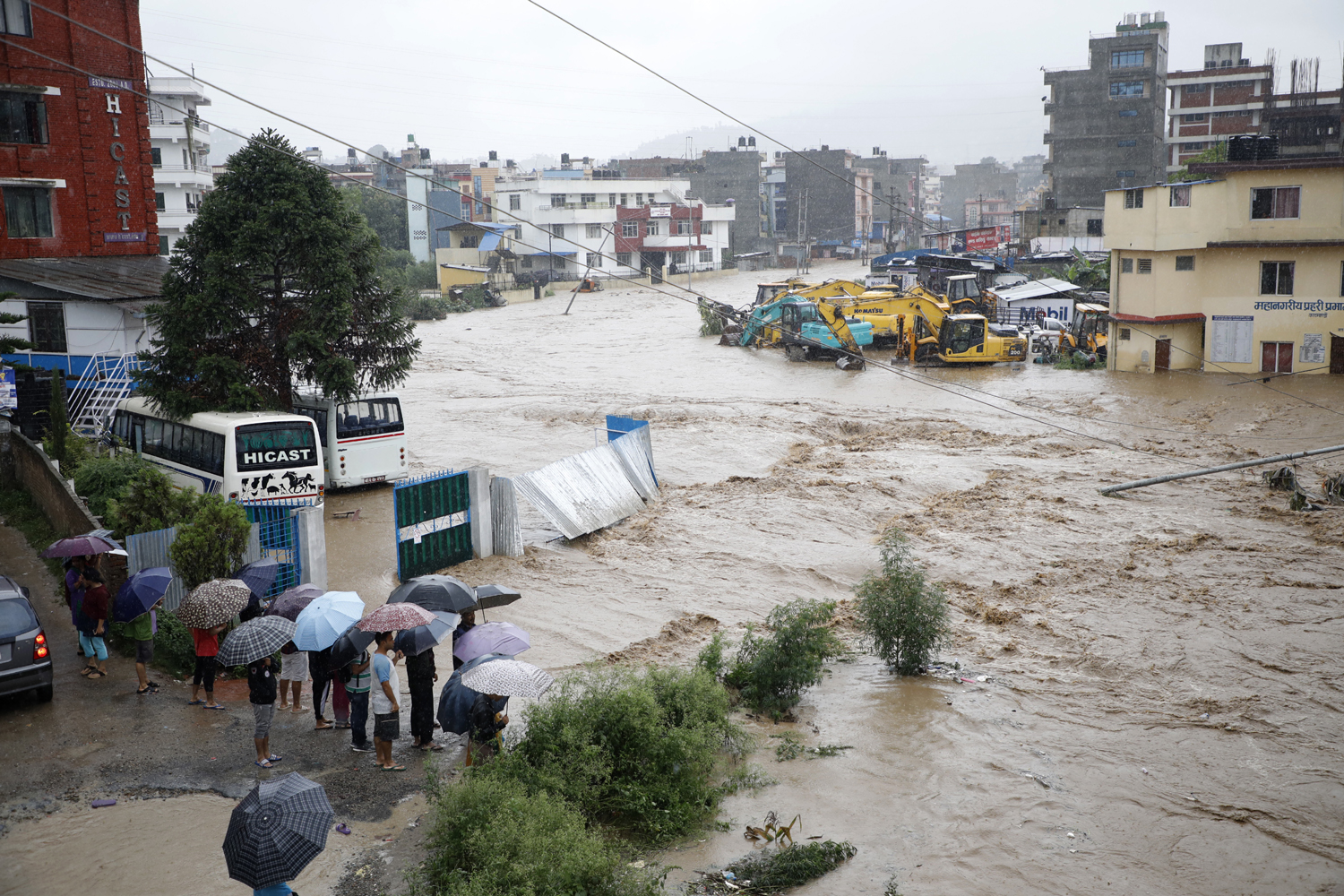 People observe the rising water level as an electric pole is swept away at Kalanki, Kathmandu on Friday. Post Photo: Sanjog Manandhar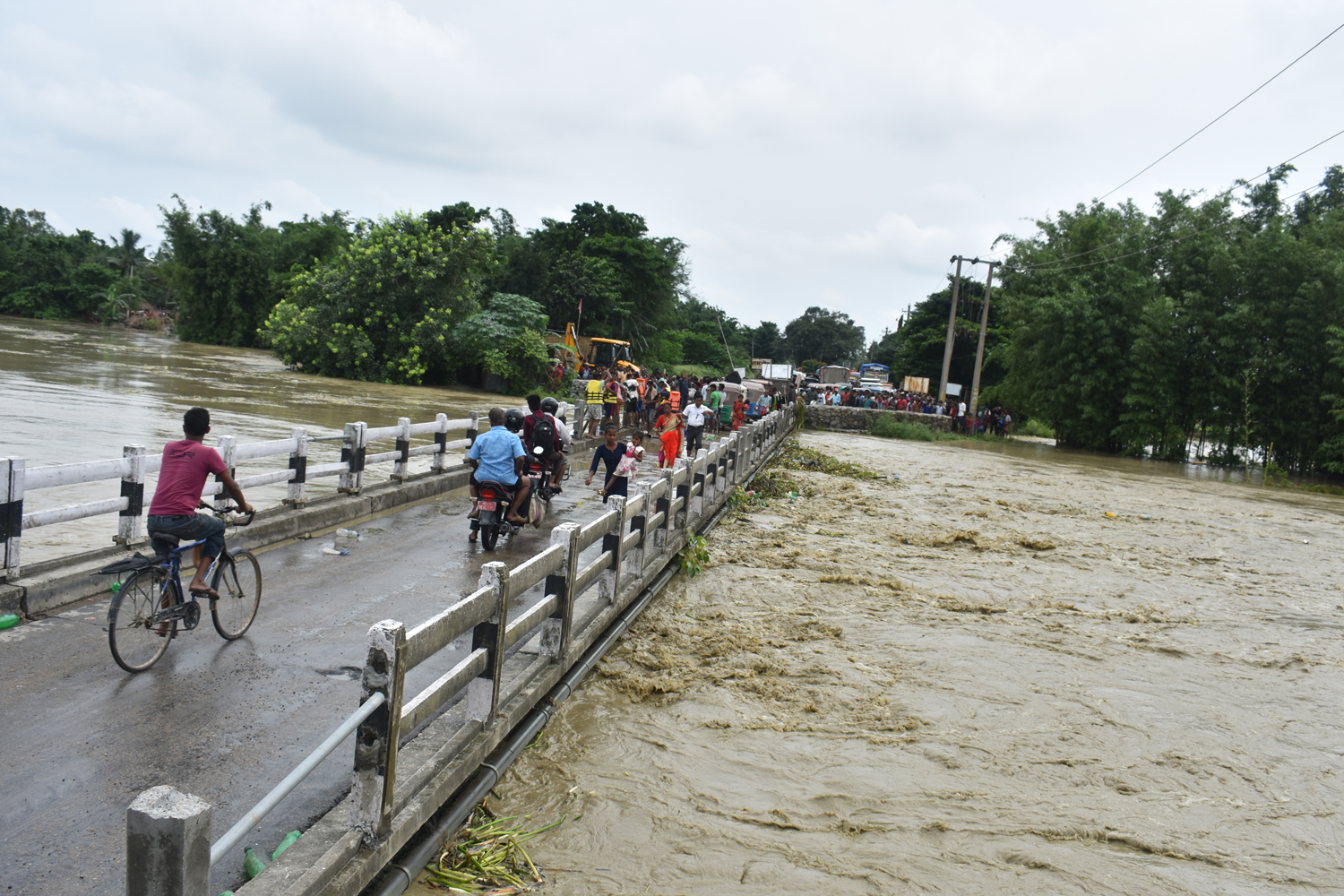 Water level at Lohandra river crosses the danger mark at Katahari Rural Municipality in Morang. Post Photo: Binu Timsina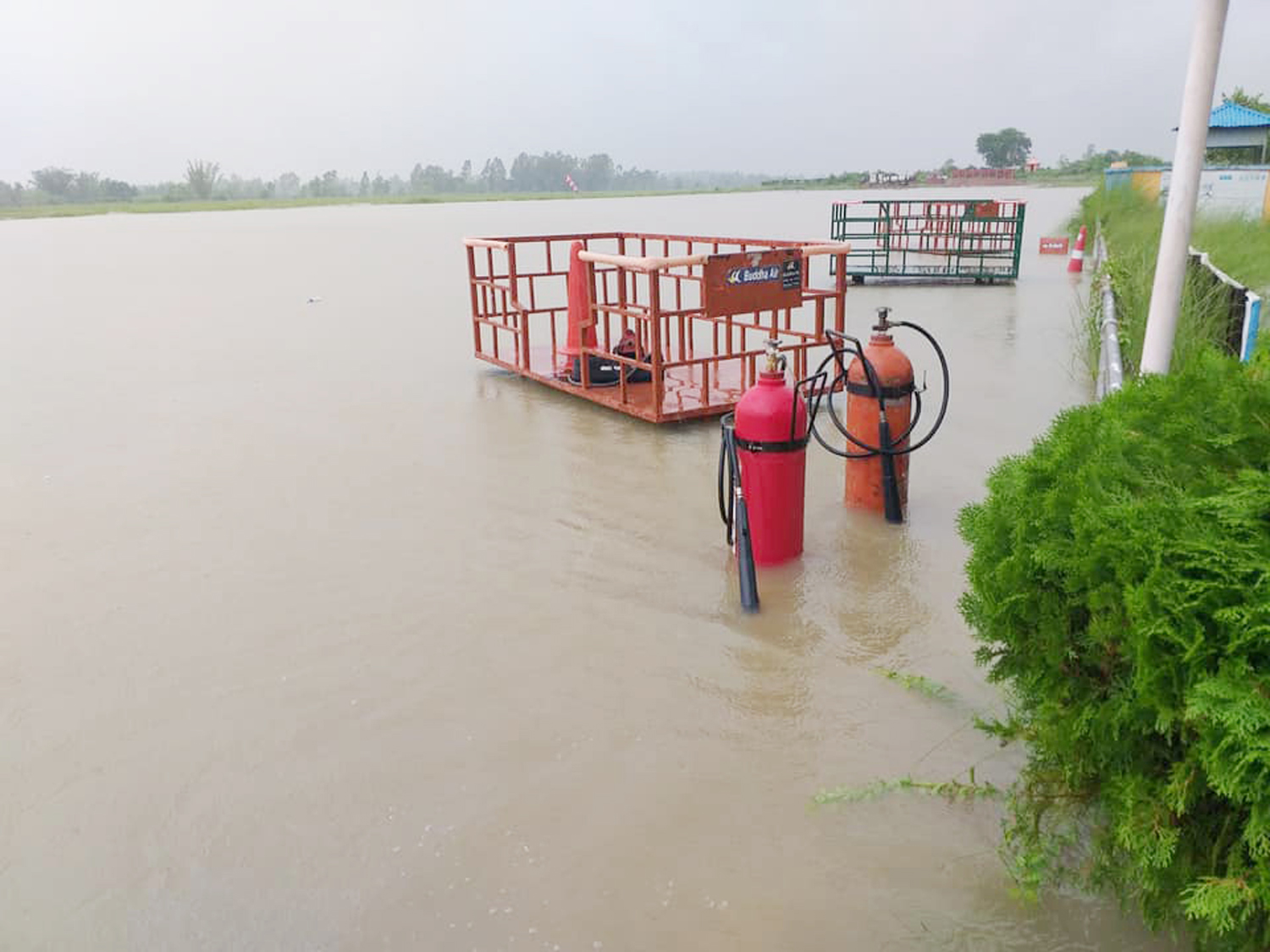 Janakpur Airport submerged in water. Post Photo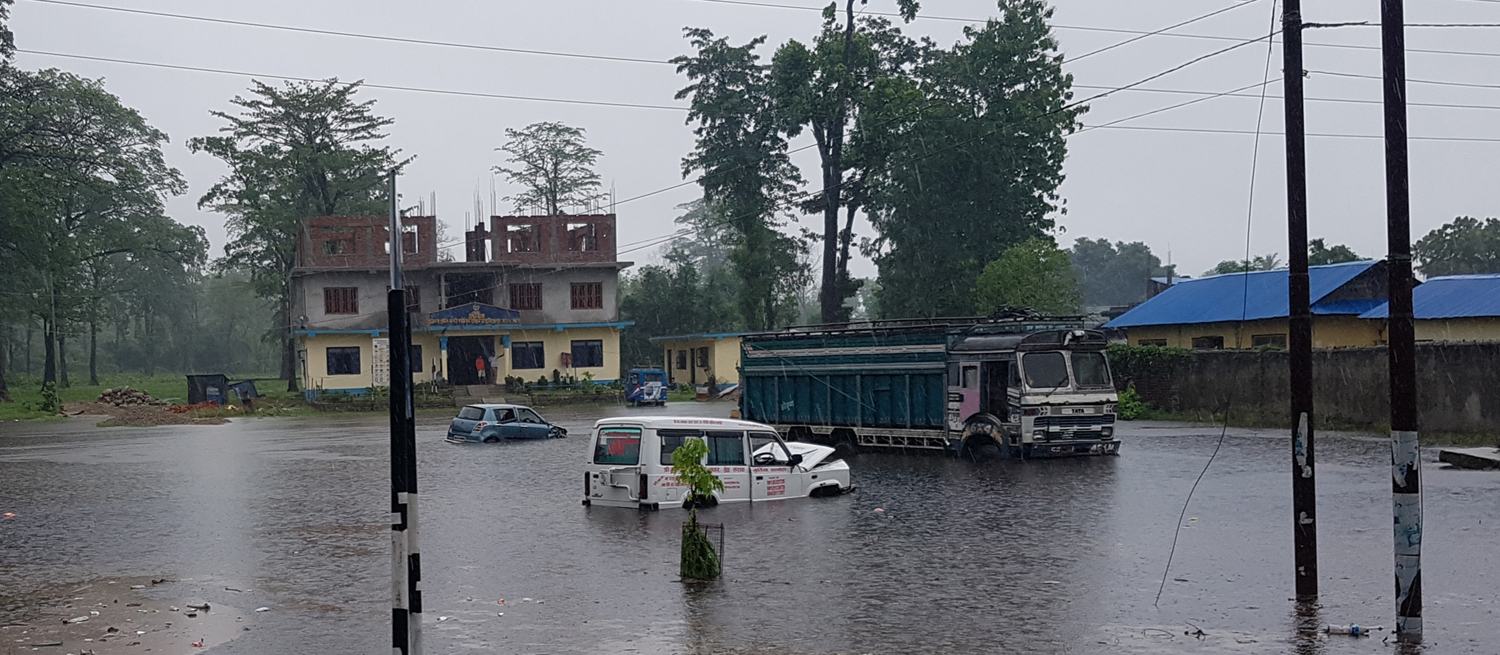 Vehicles partially submerged at Chandrapur, Rautahat. Post Photo: Shiva Puri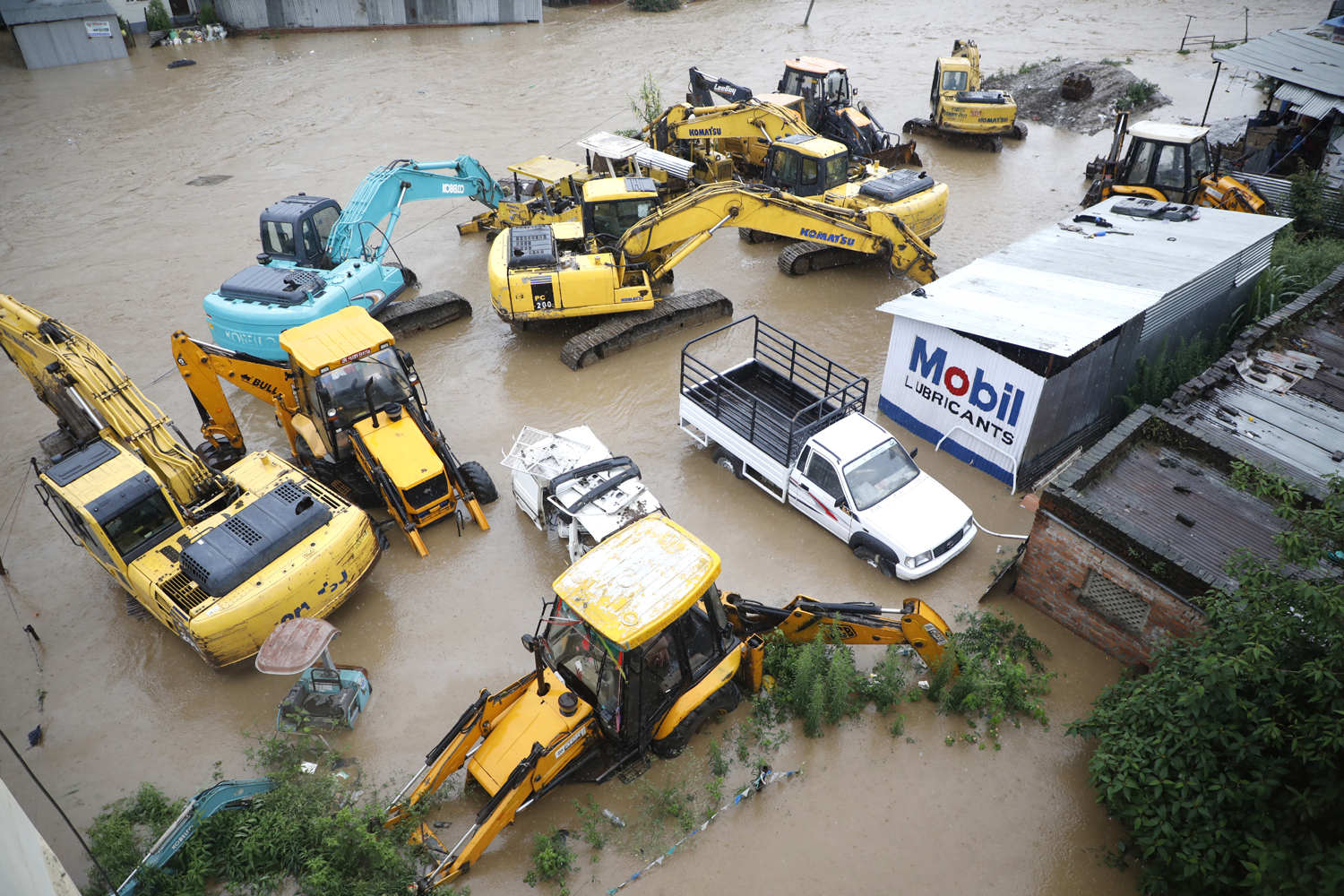 Dozers and excavators are seen partially submerged in a flood during heavy rainfall at Kalanki in the Capital on Friday. Post Photo: Sanjog Manandhar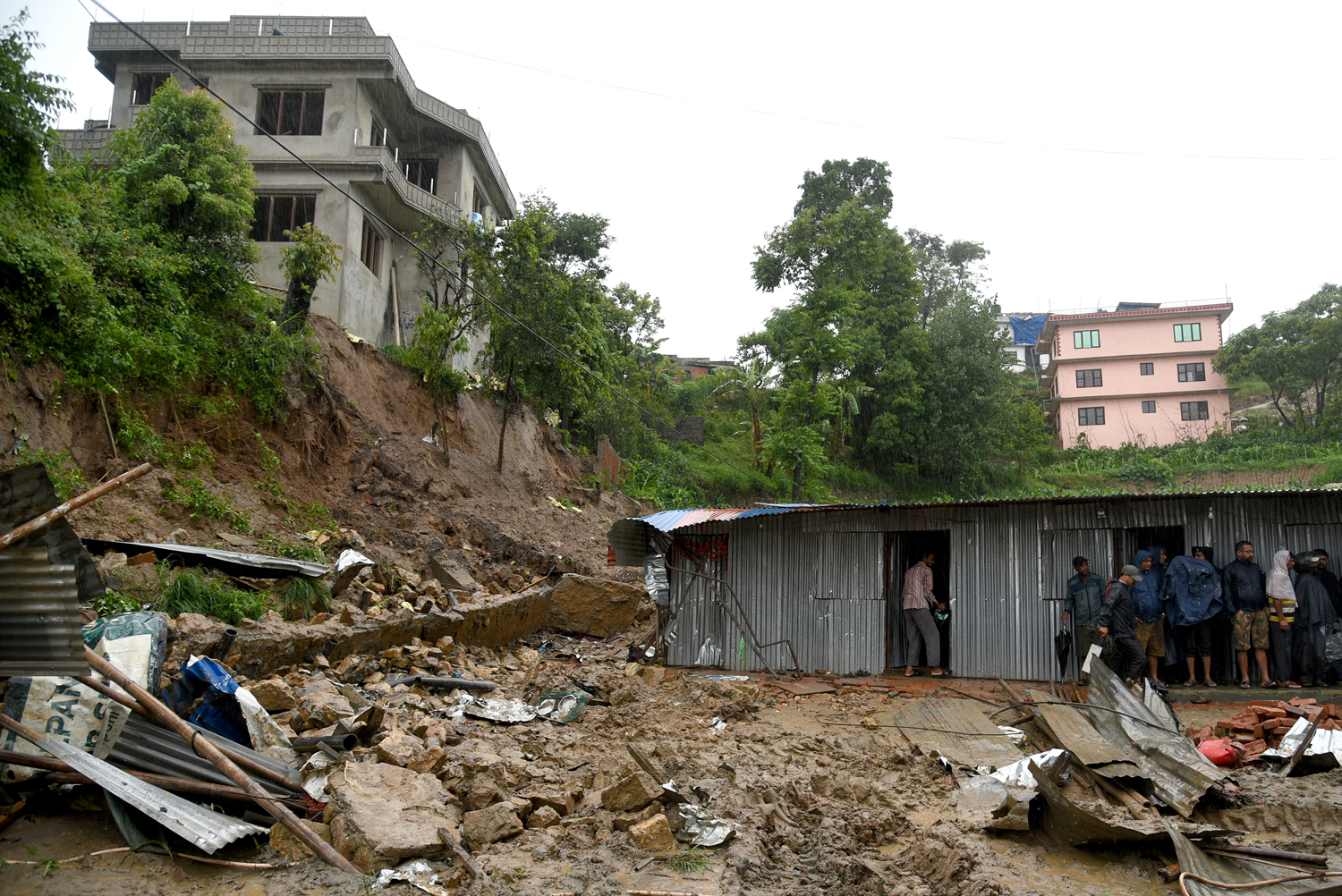 This photo shows the site in Mulpani of Kageshwori Manohara Municipality. The wall that fell after the heavy rainfall claimed the lives of SharmilaYadav,35, NituYadav,30 and 10 years old Kundan Yadav. Post Photo: Angad Dhakal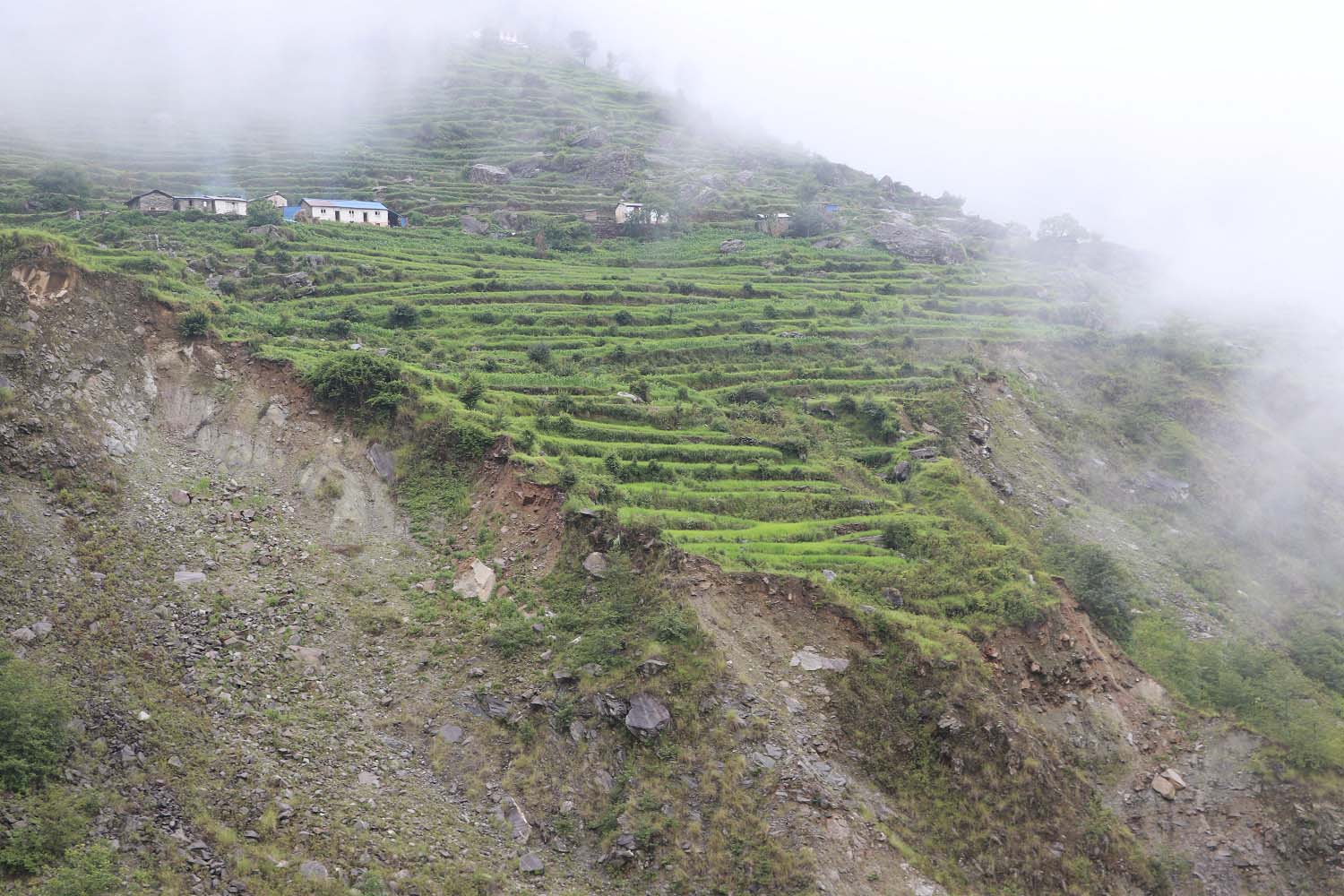 Incessant rains triggered a landslide near Jhulchaura settlement in Byas Rural Municipality, Darchula. Post Photo: Manoj Badu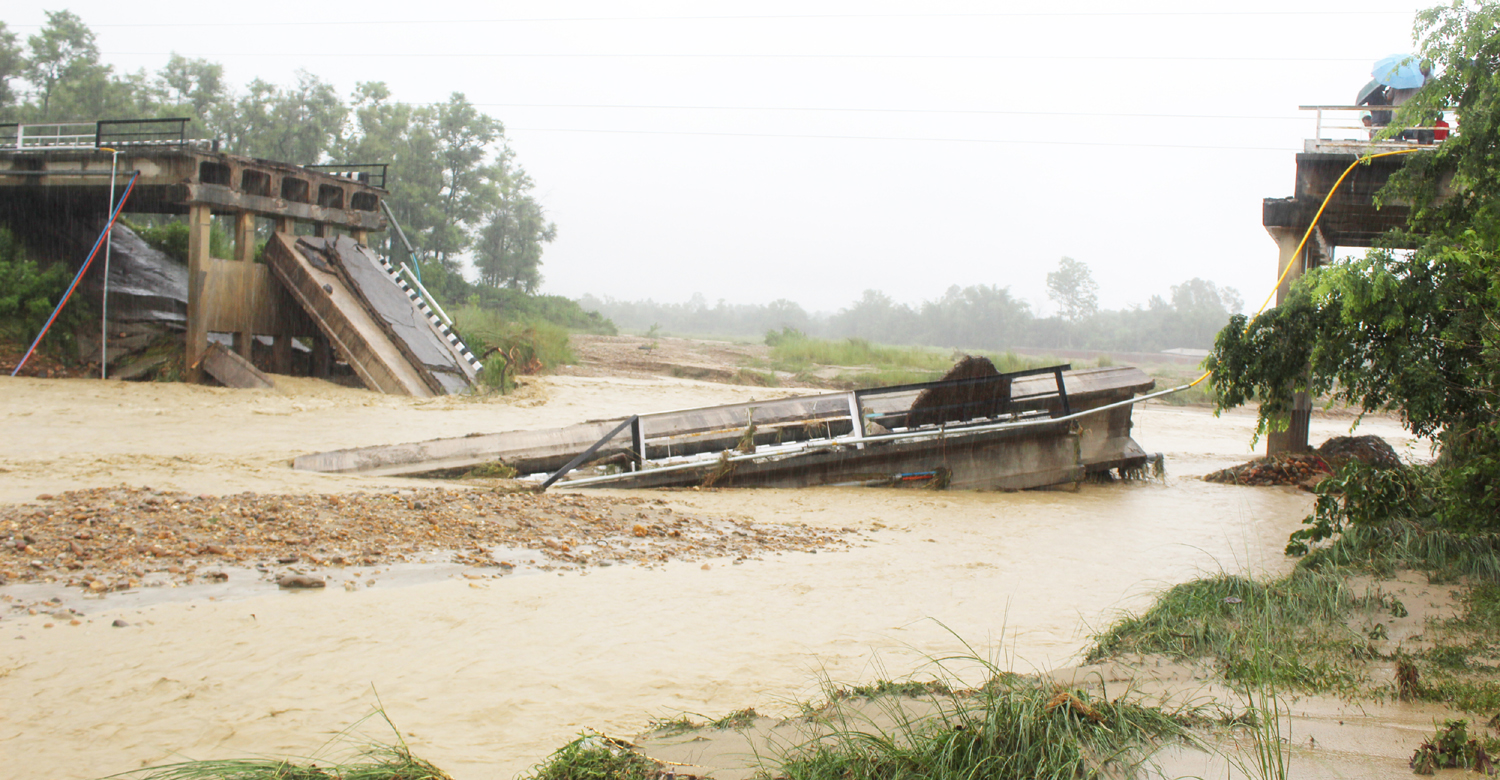 Flash flood destroys a bridge along the East West highway in Bhapsi river, Bardibas. Post Photo: Sunita Baral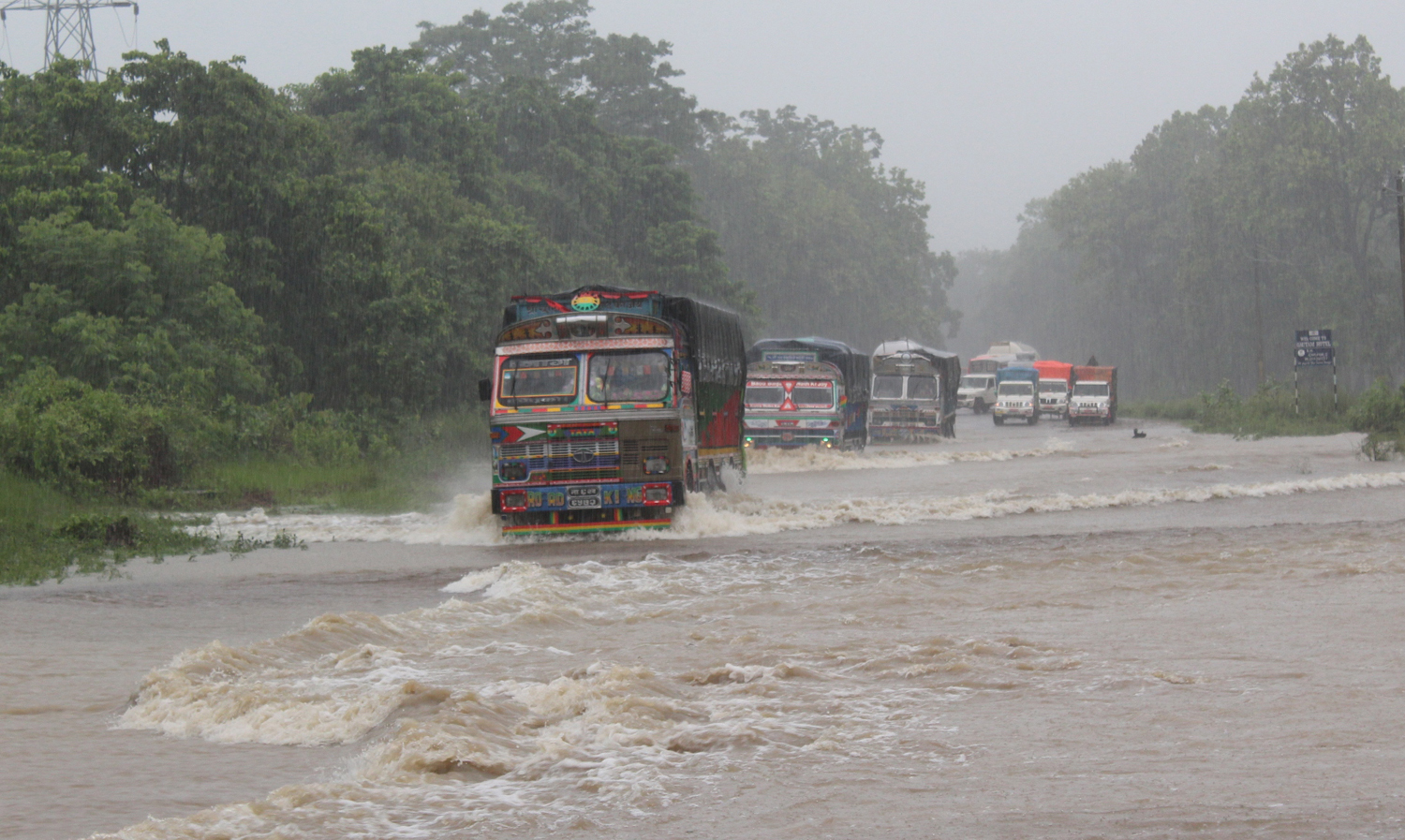 Vehicles ply along an inundated road section in Rautahat. Post Photo: Shiva Puri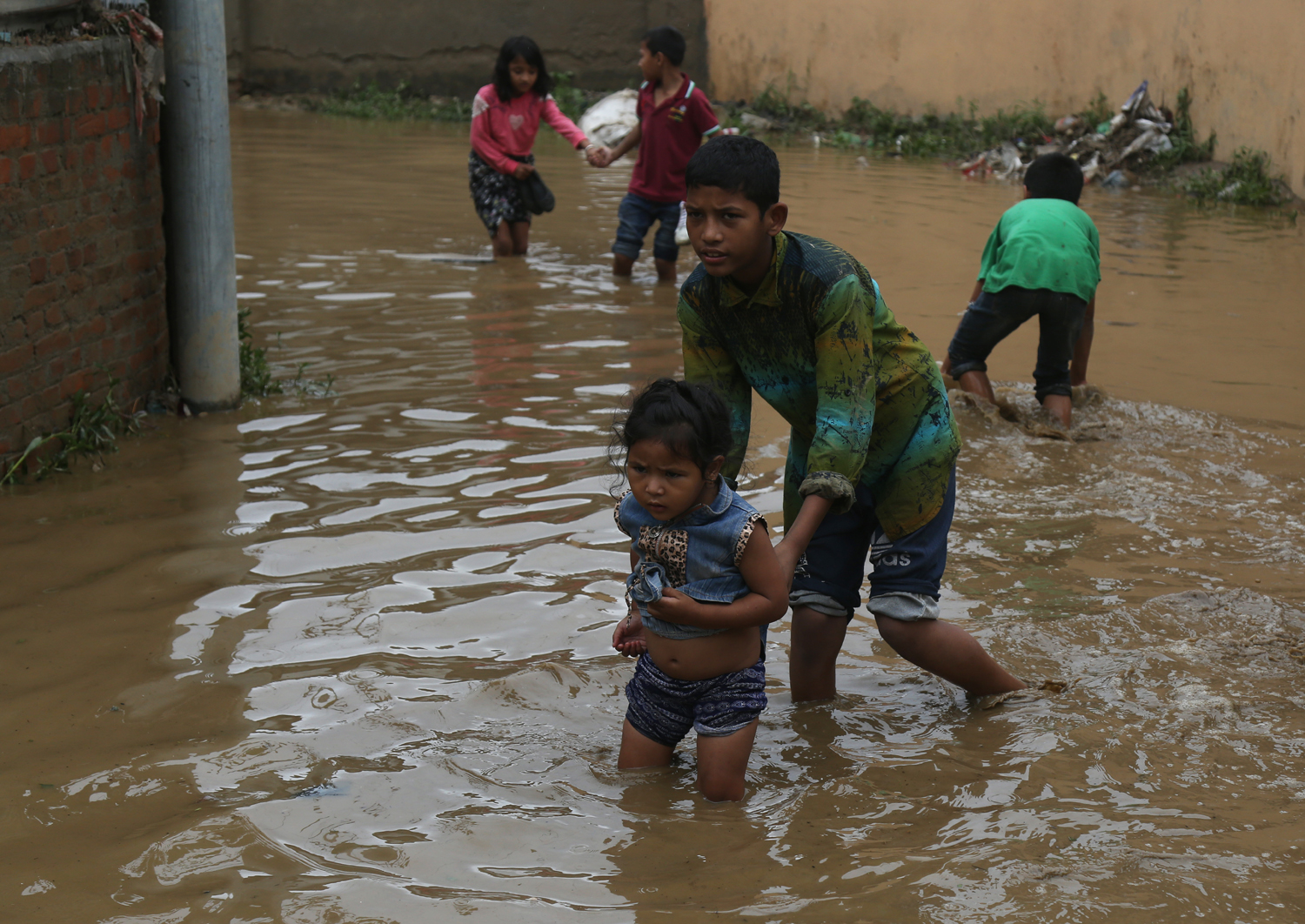 Children walk along an inundated road section at Kalanki, Kathmandu. Post Photo: Kabin Adhikari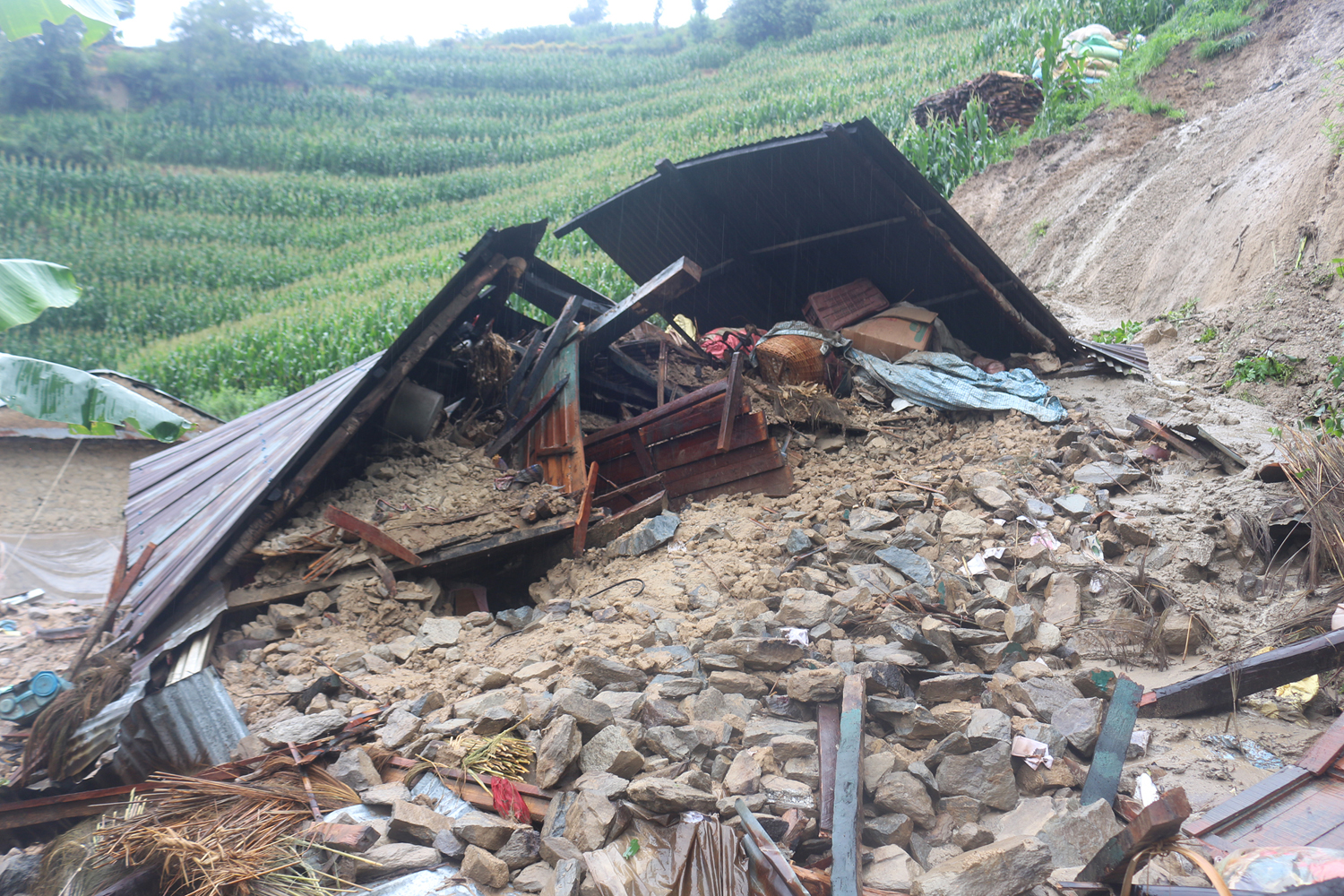 A house buried by landslide at Chunataal in Banepa. Two people had died in the incident. Post Photo: Nagendra Adhikari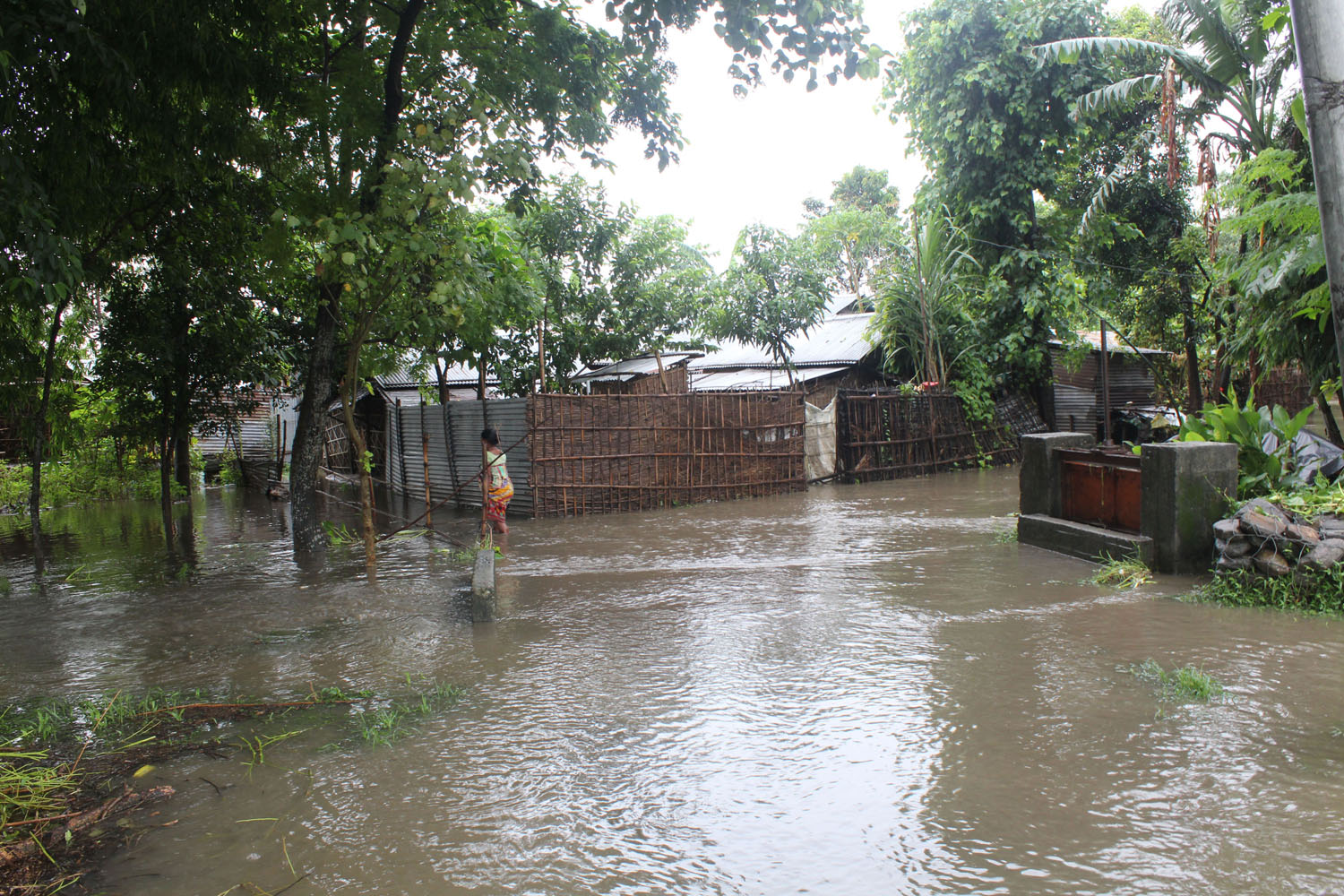 Karelabari settlement in Birtamod municipality-3, Jhapa partially submerged in water following incessant rainfall. Post Photo: Arjun Rajbansi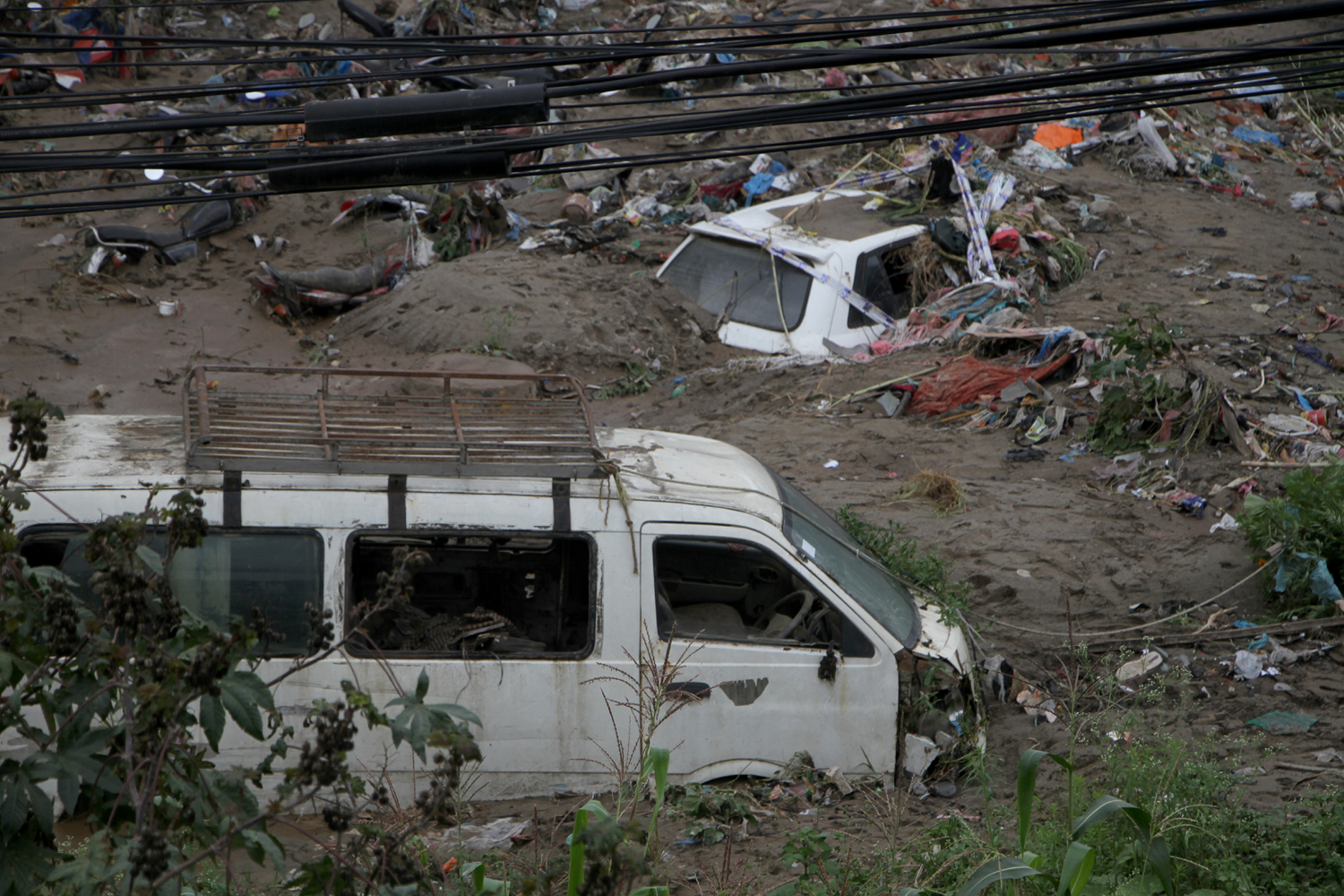 Vehicles buried in flood debris in the premises of Kalanki Traffic Police Office in the Capital. Post Photo: Beeju Maharjan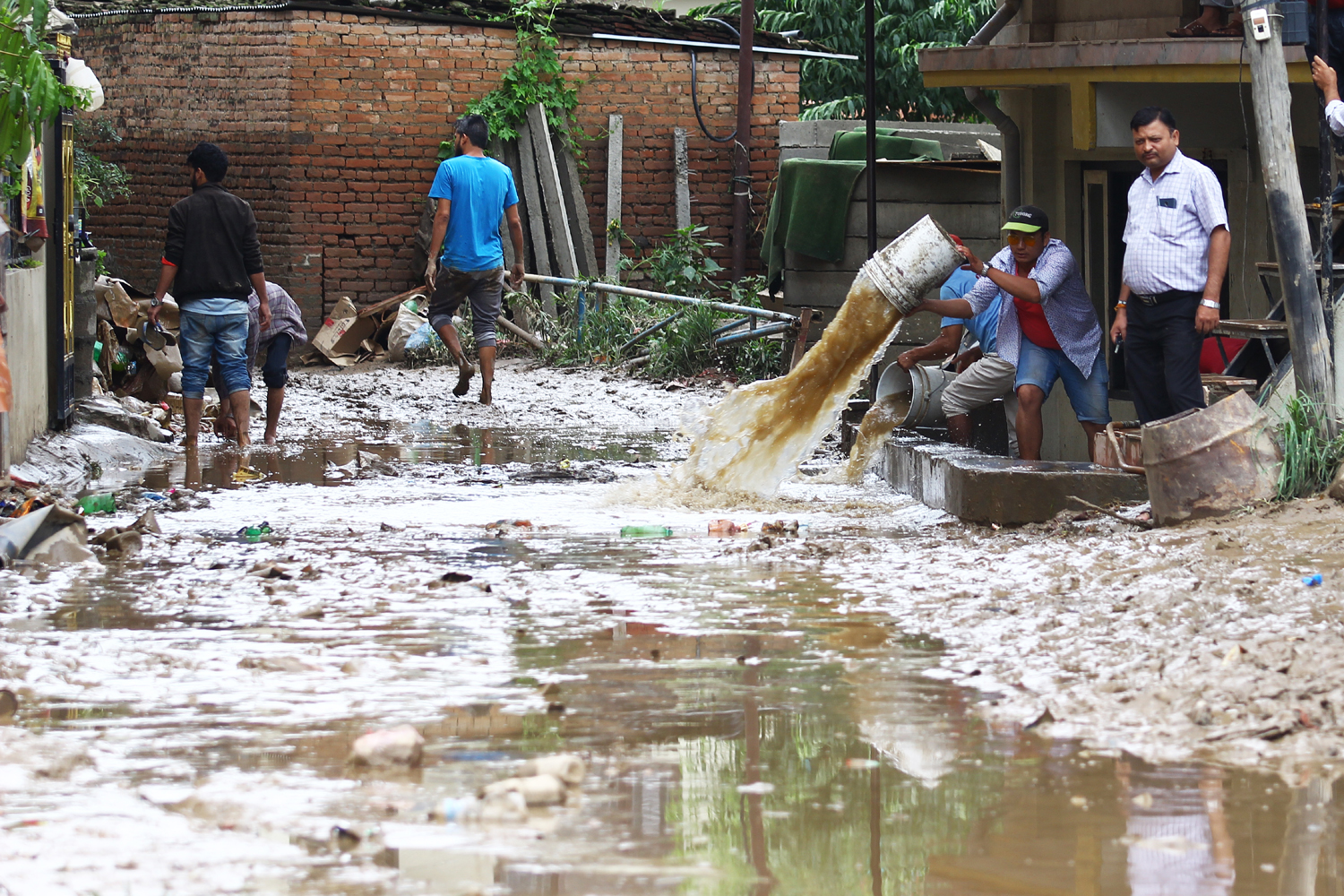 People use buckets to drain floodwaters that entered their residence at Kalanki, Kathmandu. Post Photo: Kabin Adhikari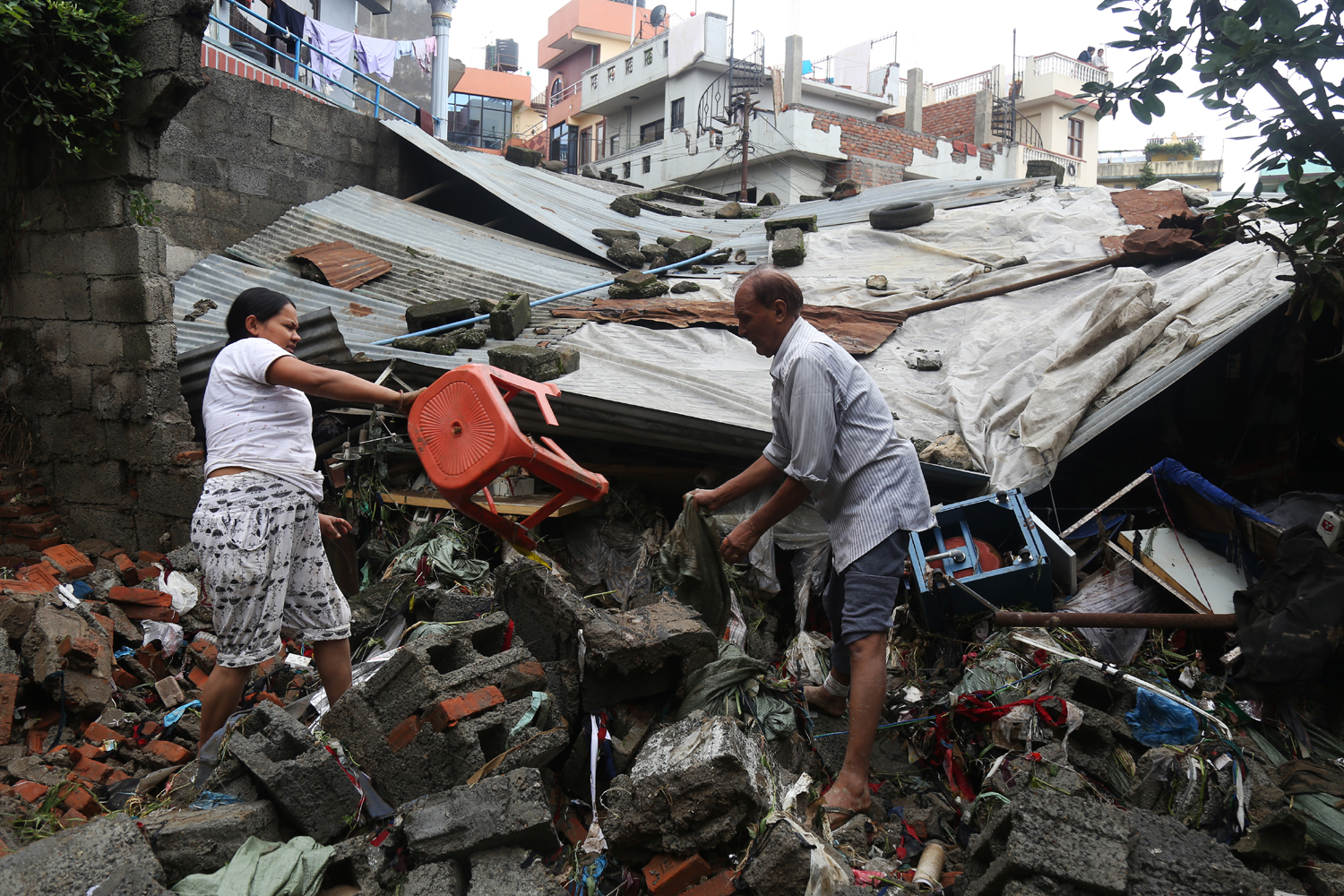 People salvage their belongings after the flood at Kalanki, Kathmandu. Post Photo: Kabin Adhikari
---