Five pop-up markets to visit in the Valley
From selling organic vegetables and food to locally made handicrafts, the Valley's pop-up market culture is here to stay.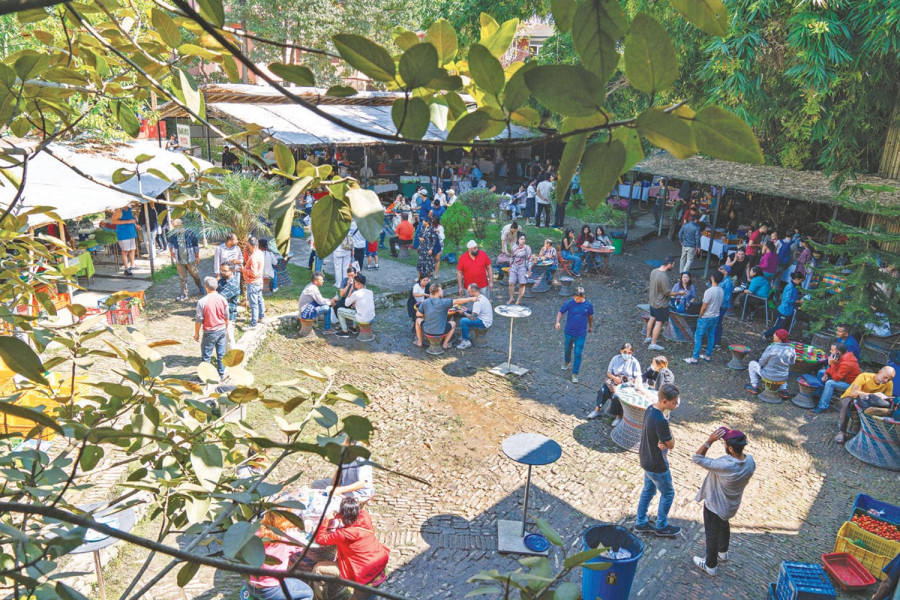 Photo Courtesy: Le Sherpa Concept
bookmark
Published at : December 23, 2022
Updated at : December 23, 2022 08:28
Kathmandu
Almost every major neighbourhood in the Valley has its own pop-up farmer's market. That's how popular the concept has become in the last few years. All these markets serve as a platform to connect buyers directly with producers. While the concept might be recent to Kathmandu's urban corners, it has always existed in our rural communities in the form of a 'haat bazaar', where farmers and small business owners come to a predesignated space on a predesignated day/s to sell their products.

Regardless of which pop-up market you visit, there's something for everyone—from organic vegetables and freshly made baked items to locally made handicrafts to thrifted items. Here are five pop-up markets that we recommend you visit for that ultimate shopping experience.
*Pro tip: Take an extra grocery bag with you.
Le Sherpa Farmer's Market, Maharajgunj
Perhaps the capital's most talked about farmer's market is the Le Sherpa Farmer's Market, held every Saturday at Le Sherpa Restaurant, Maharajgunj. The farmer's market started in 2010, with all vendors selling only vegetables, fruits, and food items. Only this year did the market start featuring non-food items like jewellery, handicrafts, and other locally produced products.

The market has an average of 70 vendors exhibiting their products in the outdoor garden space of the restaurant. A table for a vendor costs Rs 800 per day.
Contact: 9801081609
Opening hours: 8am to 12:30pm on Saturdays
Parking: Available
Famous for: Fresh vegetables and international delicacies
Labim Bazaar, Pulchowk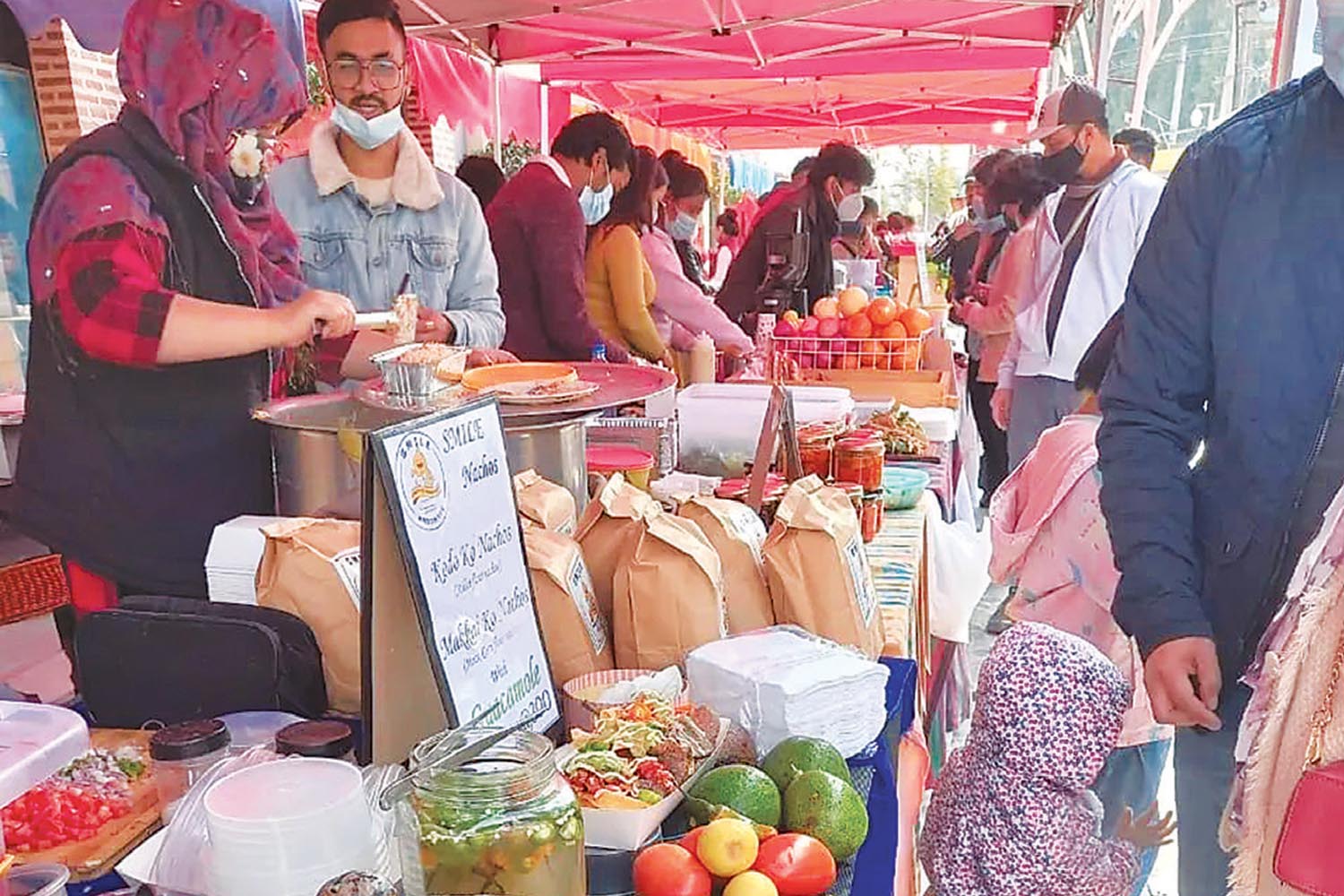 Photo Courtesy: Labim Bazaar/Instagram
Using both indoor and outdoor spaces of Labim Mall's ground floor, Labim Bazaar is a popular pop-up market in Lalitpur. While the market has vendors that sell baked goodies, local dairy products, honey, and agro products, it is most famous for thrifted items. There are several vendors selling pre-owned clothes and accessories.

The bazaar also features stalls selling Thai, Chinese, and Korean foods. A table for a vendor costs Rs 900 per day.
Contact: 9861119954
Opening hours: 10am to 4pm on Saturdays
Parking: Paid parking
Famous for: Thrifted clothes and food
Boudha Farmer's Market at Utpala Cafe, Boudha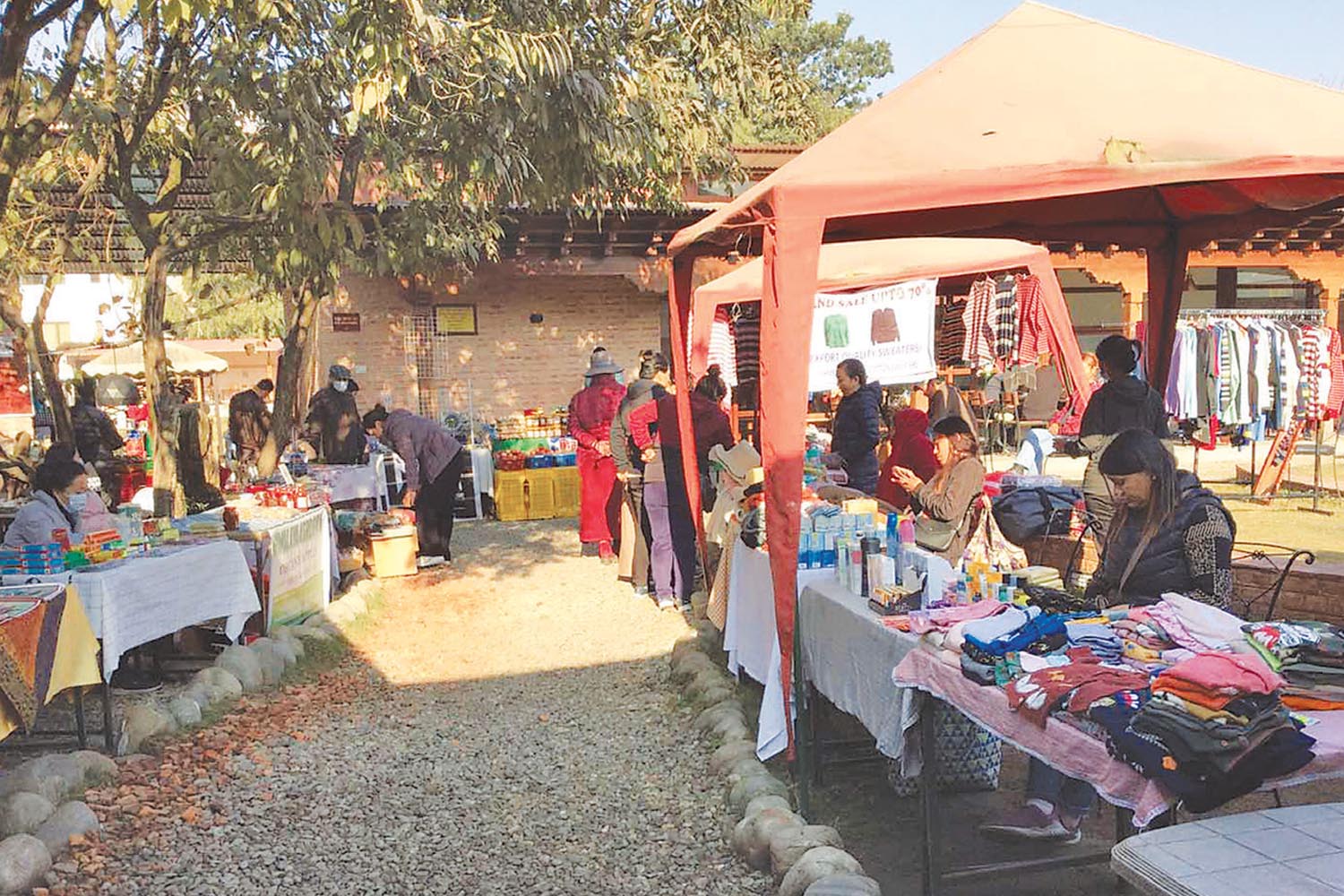 Photo Courtesy: Boudha Farmer's Market at Utpala Cafe
Boudha Farmer's Market was initially organised on the grounds of the Taragaon Museum, but in 2018, the market shifted to Utpala Cafe, a vegan-friendly restaurant in Boudha. Except for eggs, all the other food items sold at the market are either vegetarian or vegan. The market also has a healthy number of vendors selling organic vegetables, food items, and locally produced handmade products. A table for a vendor costs Rs 500 per day.

On Saturdays, Utpala Cafe also has a vegan buffet (Rs 450 per person) from 8am to 3pm.
Contact: 9810700763
Opening hours: 8am to 3pm on Saturdays
Parking: Available
Famous for: Organic vegetables
The Yellow House Farmer's Market at the Yellow House Bed and Breakfast, Sanepa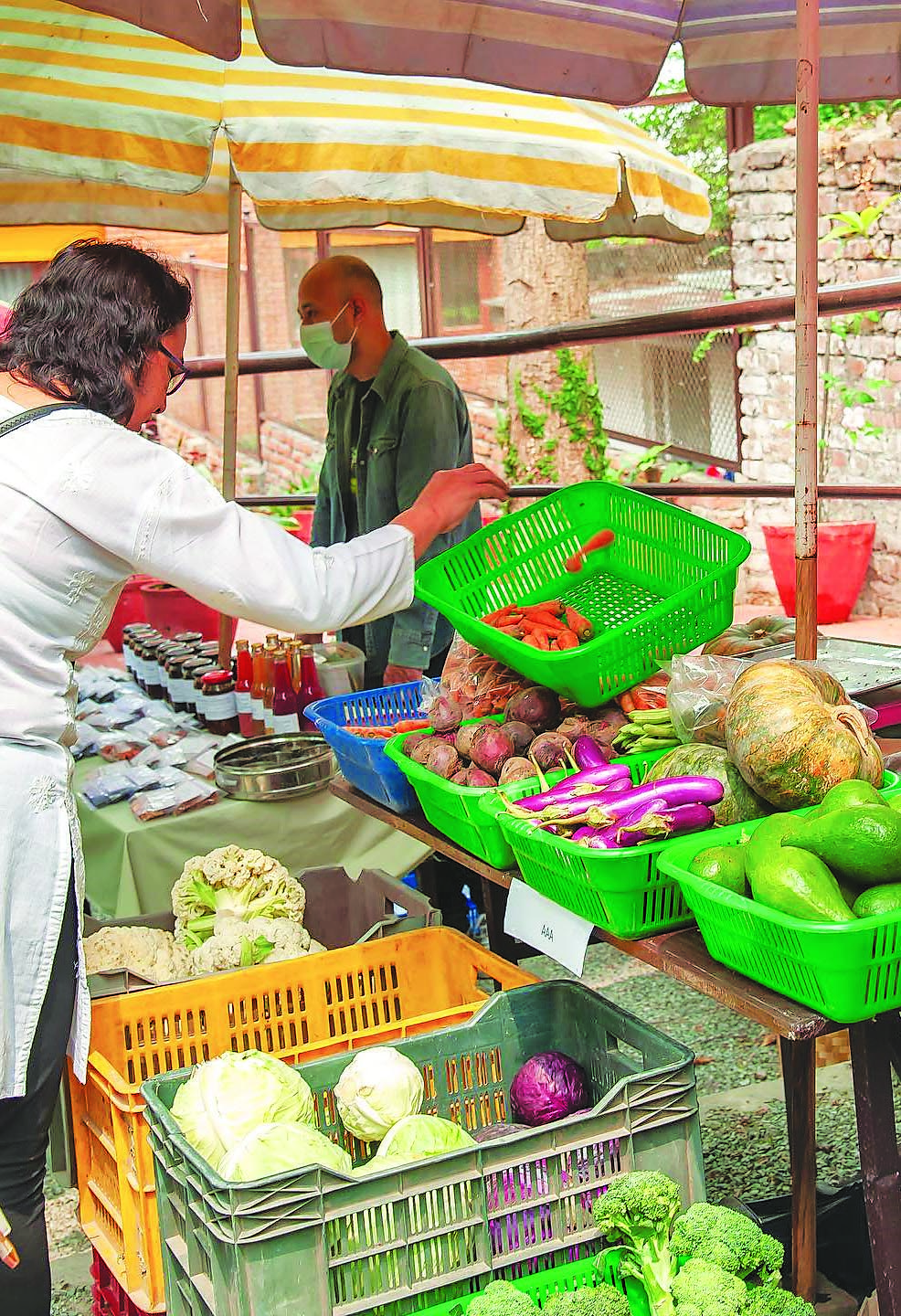 Photo Courtesy: The Yellow House/ Instagram
It was only in 2021 that the Yellow House Bed and Breakfast started hosting a farmer's market. But within a short span of time, the farmer's market has become quite popular among Jhamsikhel and Sanepa residents.

The host restaurant also sells its baked items at the market. Vendors also sell fresh vegetables, textiles, jewellery, and agro products like ghee and honey. A table for a vendor costs Rs 750 per day and Rs 3,000 per month.
Contact: 01-5553869
Opening hours: 9am to 1pm on Sundays
Parking: Available
Famous for: Food and vegetables
Bhanimandal Haat Bazaar, Bhanimandal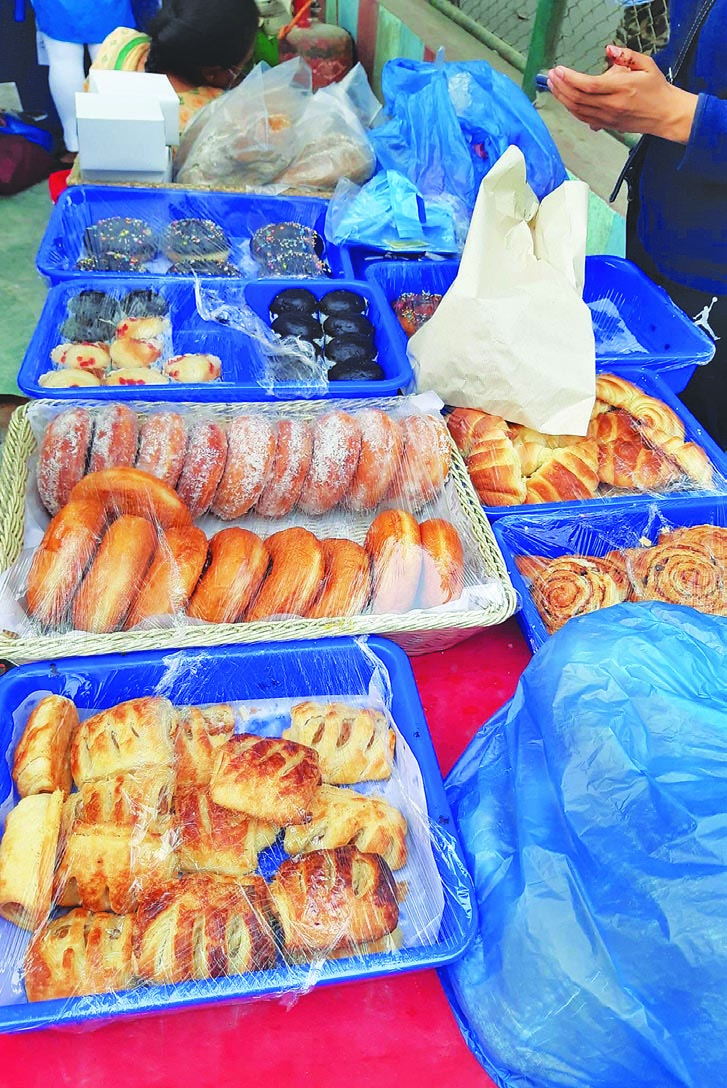 Photo Courtesy: Rajan Khadka
The Bhanimandal market is the closest representation of a traditional haat bazaar. The majority of the vendors are farmers selling their produce, and the bazaar is held at the neighbourhood basketball court.

The organisers say that the bazaar's intention is to encourage farmers to adopt safe agriculture practices and provide customers with quality products at a fair price. A table for a vegetable vendor at Bhanimandal Haat Bazaar costs Rs 250, while the same table for a food vendor costs Rs 300 per day.
Contact: 9851213688
Opening hours: 3pm to 7pm on Tuesdays
Parking: Available but limited
Famous for: Fresh vegetables and Newa food
---
---