Embrace your inner skintellectual
Give your daily routine an organic-over with the help of some of the au natural skincare products.

Hrithik Shrestha/TKP
bookmark
Published at : February 27, 2020
Updated at : February 28, 2020 07:42
Kathmandu
When Miranda Kerr launched her now award-winning Kora Organics in 2014, she talked about how vital it was that her line of beauty products—including a face cleanser, eye cream, and moisturiser—was all-natural. Gwyneth Paltrow, owner of Goop by Juice Beauty, another organic and natural skincare line shared in an interview that exercising and eating well while slathering yourself with chemicals, parabens, and silicones do more harm than good.
Over the past few years, a parallel beauty industry has exploded alongside the traditional one; often termed 'natural or clean beauty'. Many new brands and retailers are basically saying, "Your regular beauty products contain all sorts of dangerous ingredients. Use these safer ones instead." It's a complicated claim and pretty hard to prove conclusively, but it's a message that has caused radical upheaval in the cosmetics industry.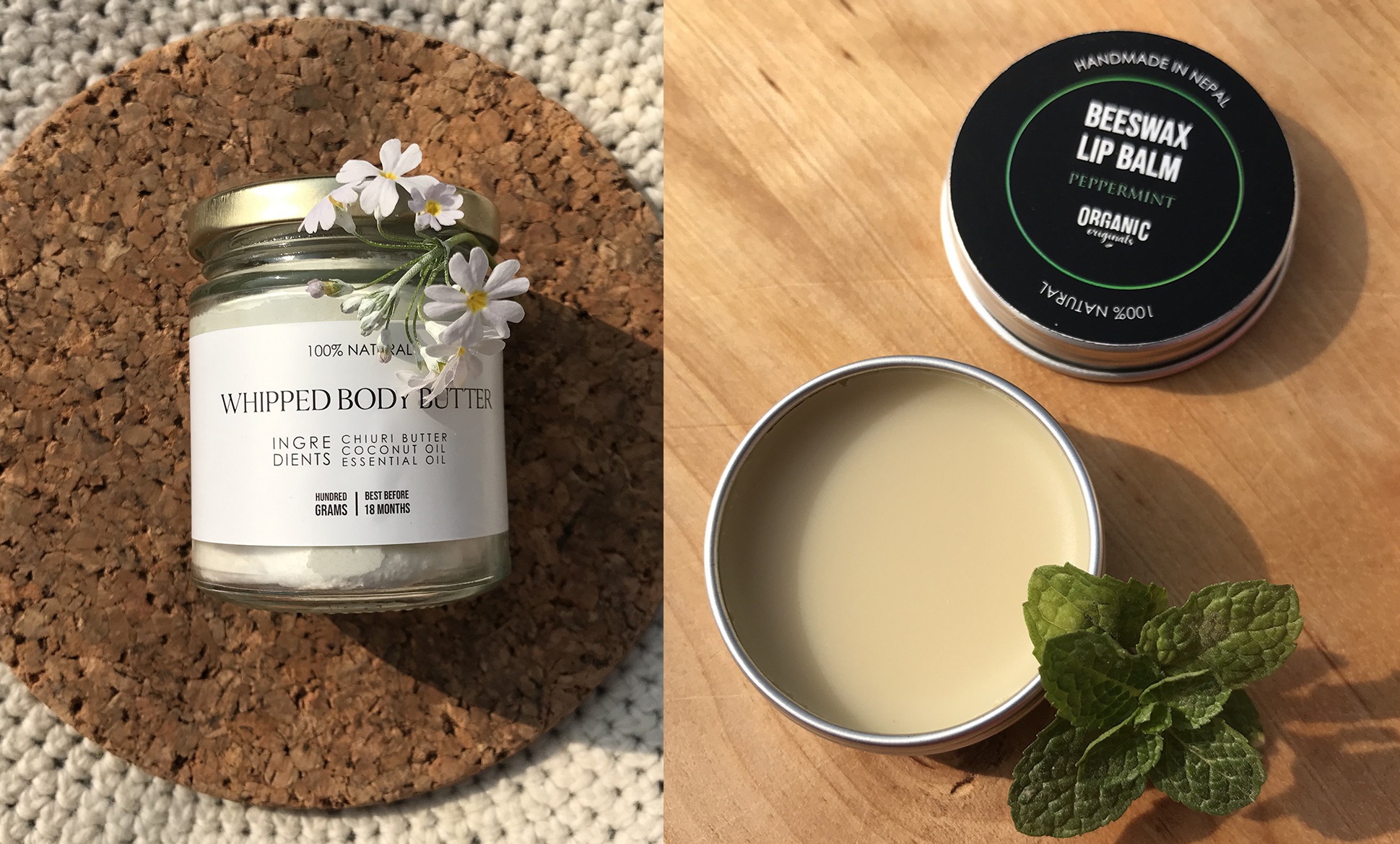 Courtesy: Organic Originals
Natural products used to be sold primarily in health food stores and farmers' markets with labels decorated with pictures of leaves. It was a very specific niche and not taken seriously by the beauty industry. But now sleek new brands positioning themselves as "cleaner" alternatives to the mainstream are exploding all over the world and Nepal isn't that behind either.
Rasna Shrestha—one of the founders of Nuga: Essence, an entity that manufactures handmade edible-grade personal care products—says because of the growing awareness against the use of harmful chemicals, they have been able to disseminate the message of the benefits of using organic skincare products. "Increased awareness among the consumers about the benefits of going organic has helped us sustain as a skincare line for the past two years," she said. "Suyash Shrestha, the co-founder of Nuga: and I, came up with a skincare plan back in 2016. However, due to the lack of resources and proper infrastructures, it took us two years to finally execute the plan," she said. Suyash says the other reason behind their sustainability is the easy availability of raw materials. "We use everyday Nepali spices and herbs as they have tons of benefits. The main ingredients of our products are turmeric, fenugreek, and coffee, all of which are easily available in our kitchens," he said.

Hrithik Shrestha/TKP
Nuga: Essence has a wide range of minimal skincare products—scrubs, face packs, body lotions and soaps, among others. "Body scrubs made of coffee and chocolate and mint lip scrub exfoliate your dead cells. The natural grasses and fruits that we use enhance the easy use of these products with no second thought of chemicals." Nuga: Essence products are so far available on daraz.com. However, the duo plan to open a physical store in Jhamsikhel in March.
Phoebe Bhattarai, who started Organic Originals three years ago, never thought she'd come up with a skincare line. But a personal care product for her mother's dry skin turned out to be a hit amongst her friends, which encouraged her to bring them out for the mass as well. Currently supplying lip balms and whipped body butter, Phoebe is working with two of her partners, Ayush Pant and Buddha Lama, to stay true to nature through organic products. "We try to adopt an organic approach to our products not only through the ingredients we use but also through the use of eco-friendly reusable and recyclable packaging materials," said Phoebe. Organic Originals use Chiuri butter and Bean wax as the main ingredients. The natural elements boxed inside a mini jar, Organic Originals are certified as an organic brand with positive customer feedback. Their products are easily available at The Local Project and Farmers' Market.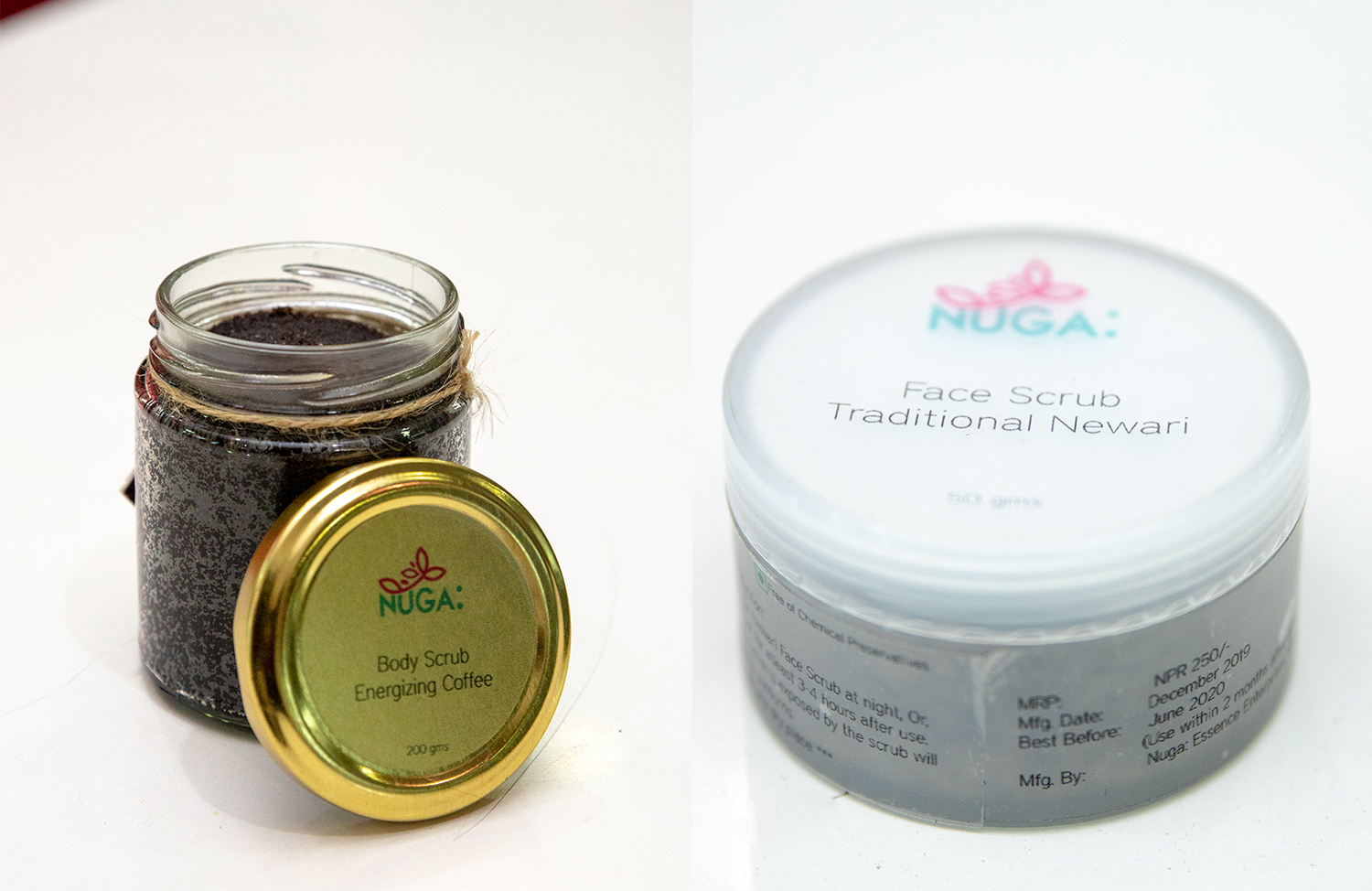 Hrithik Shrestha/TKP
Another budding skincare line that most of you have heard about is Saboo: Nepal. Started by three childhood friends—Dibeev Shrestha, Akash Shrestha and Puneet Shrestha—Saboo: has been supplying personal care products like body wash, soap, shampoo, essential oil and so on since 2017. It was in 2012 they started manufacturing soaps and from 2017 the products came out to the market. "Back then the market was difficult to establish as only a handful of people knew about natural products. Now it is relatively easier, but with other companies coming up with organic skincare and personal care products, the competition, as you can see, is high," said Dibeev. Pliant with experimenting, the Shrestha trio started using coffee, herbs, and milk as components in their soap. "Making soap generally requires different chemicals but we use all-natural substances—olive oil, soybean oil, coconut oil—going under the saponification process with the minimal amount of caustic soda use," he said.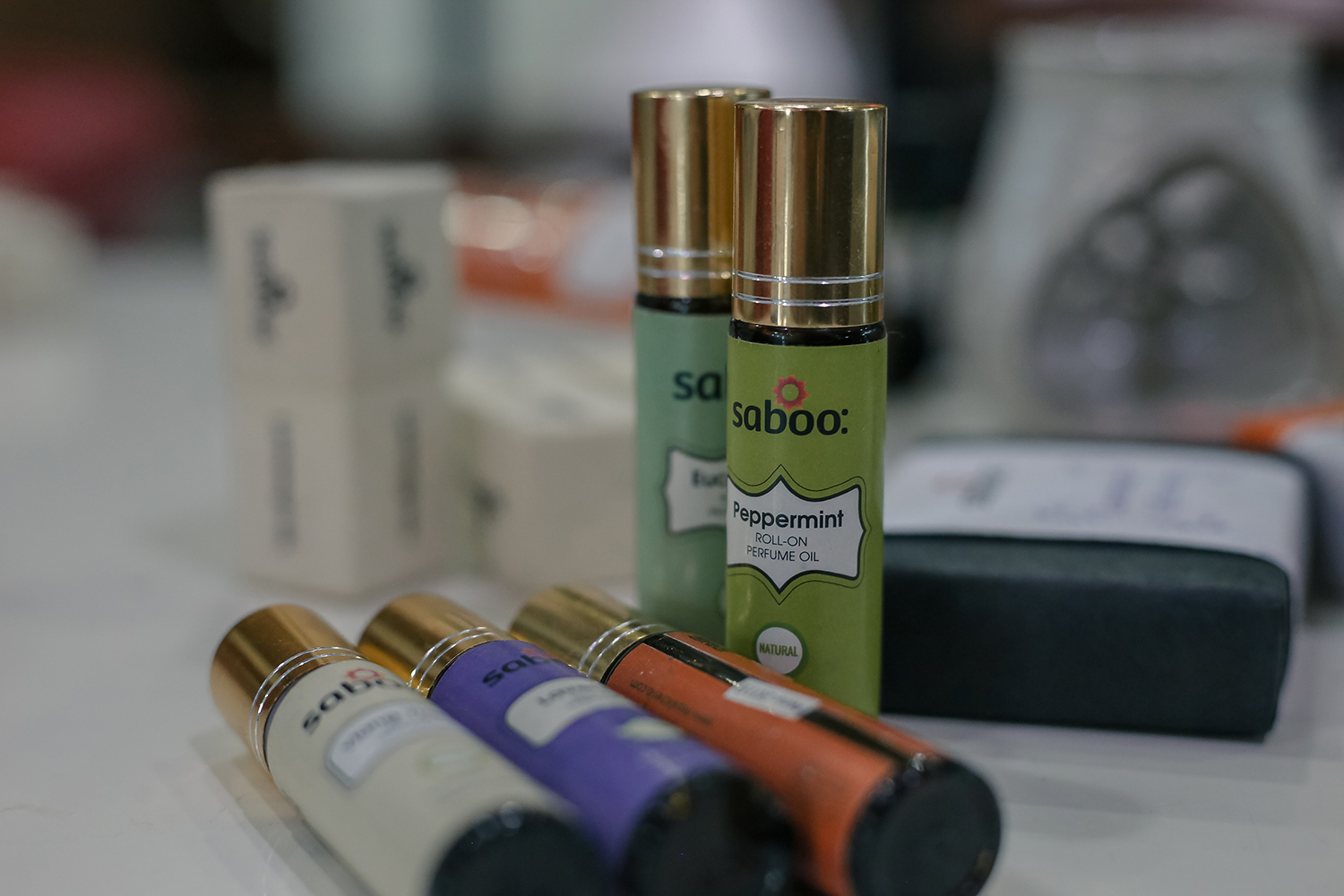 Hrithik Shrestha/TKP
This is the new era of "clean beauty"—one that promises "no nasties", and a "chemical-free", "non-toxic" skincare regime. It is one that attempts to divide beauty products into good and bad, clean and dirty, toxic and non-toxic. But is there any scientific evidence for this? Do we really need to "clean up" the products we use on our faces? It is up to you to decide.
---
---