The week in 8 photos
Here are some of the photos taken by our photojournalists and reporters this week.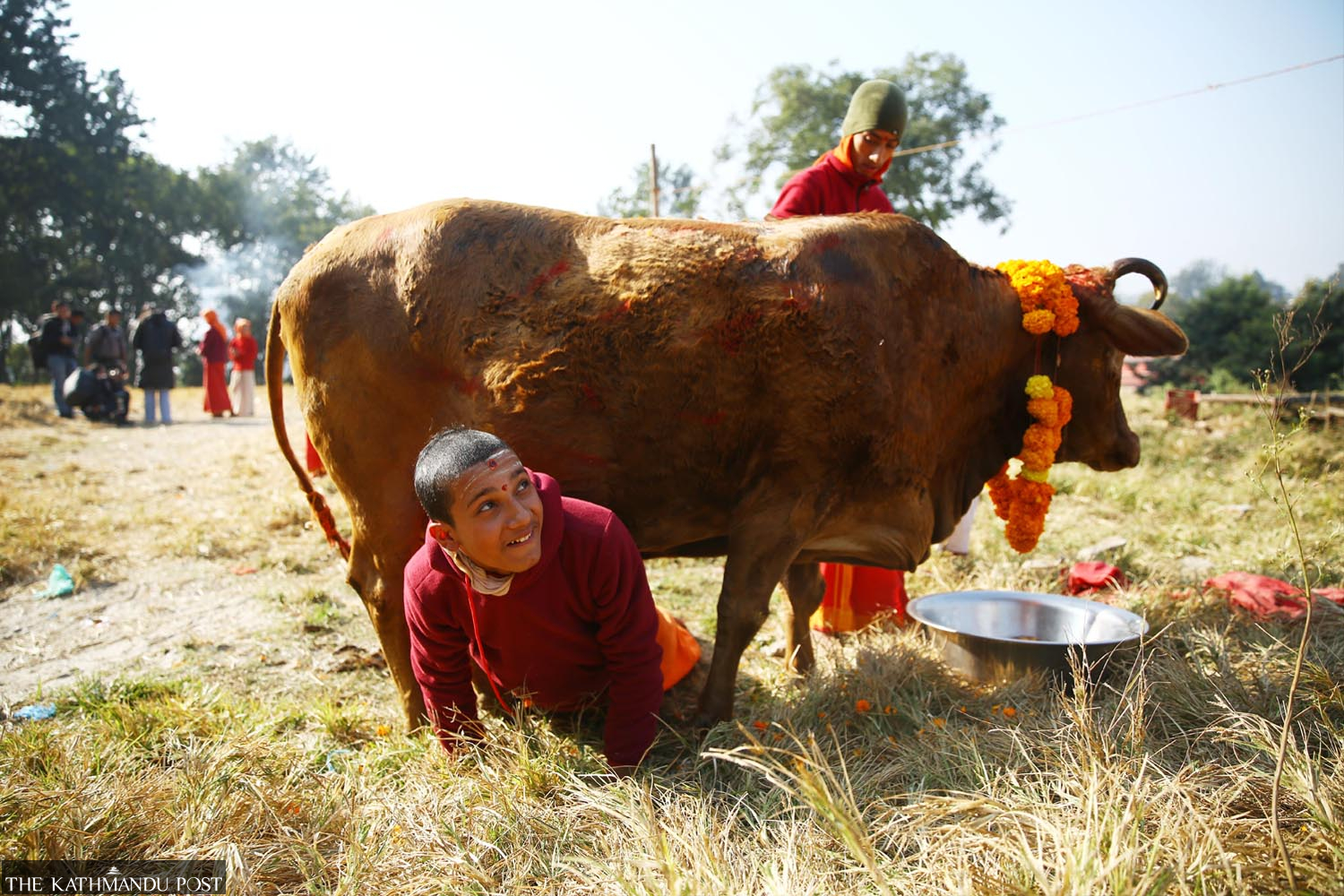 A young boy passes under the cow's belly believing it would bring good luck on Lakshmi Puja day at Pashupatinath in Kathmandu. Sanjog Manandhar/TKP
Published at : November 18, 2023
Updated at : November 19, 2023 15:38
Here are some best shots from the week.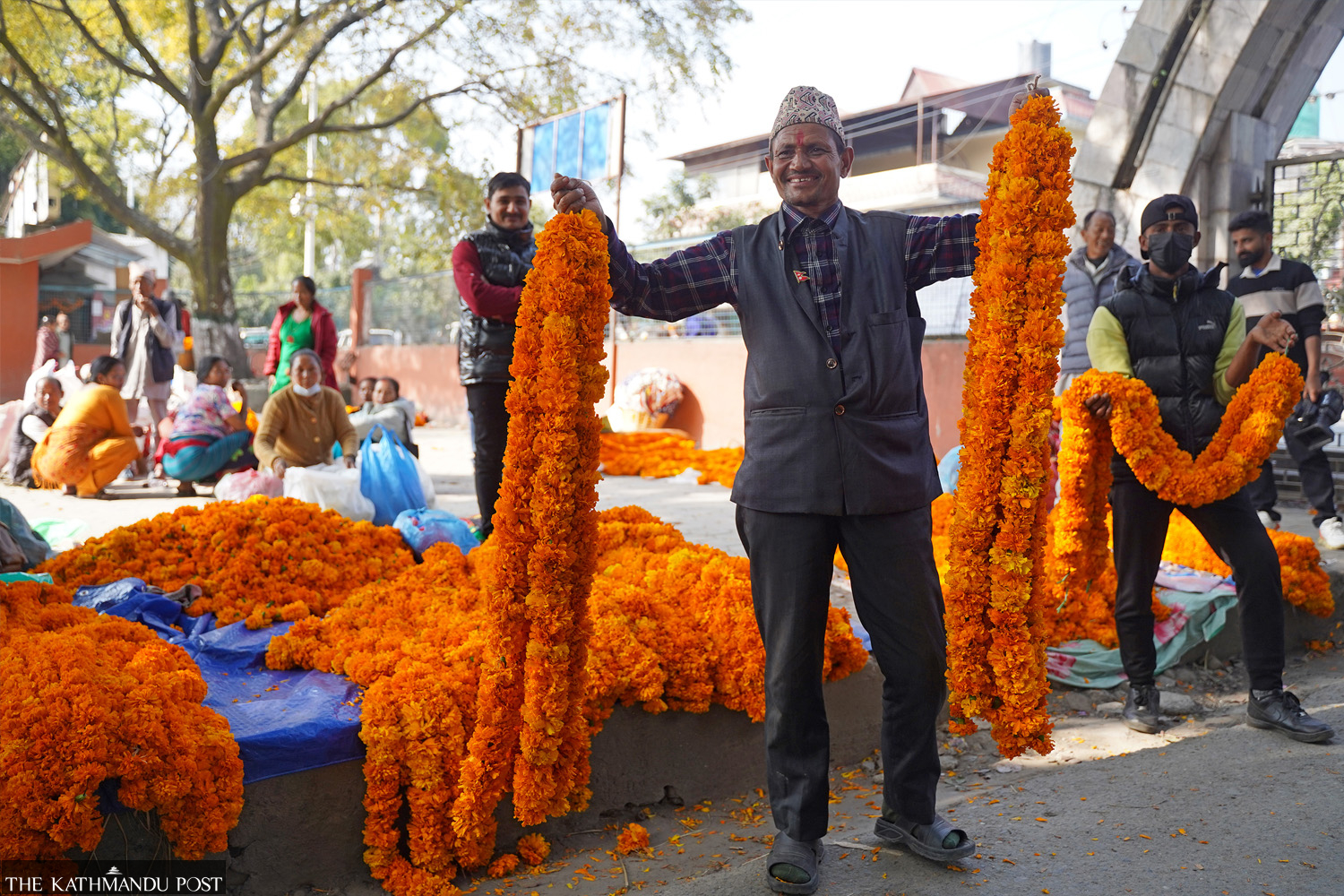 Flower sellers display marigold garlands at Bhrikutimandap exhibition grounds in Kathmandu on Sunday. In view of the ongoing Tihar festival when flowers hold special significance, the Kathmandu Metropolitan City has designated three locations for local farmers to sell their produce. Angad Dhakal/TKP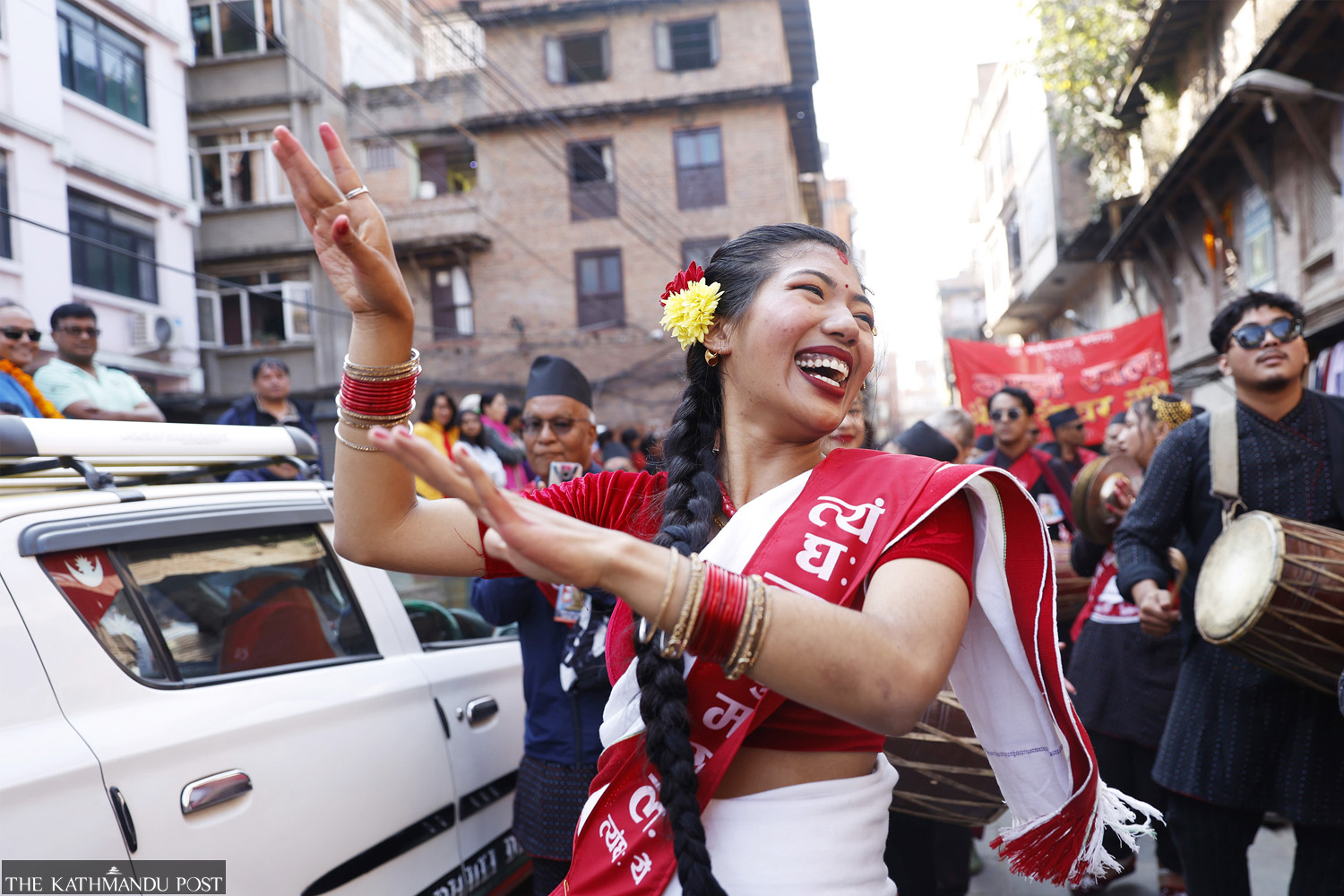 People from the Newa community take part in a Nepal Sambat New Year 1144 celebration procession in Kathmandu on Tuesday. Sanjog Manandhar/TKP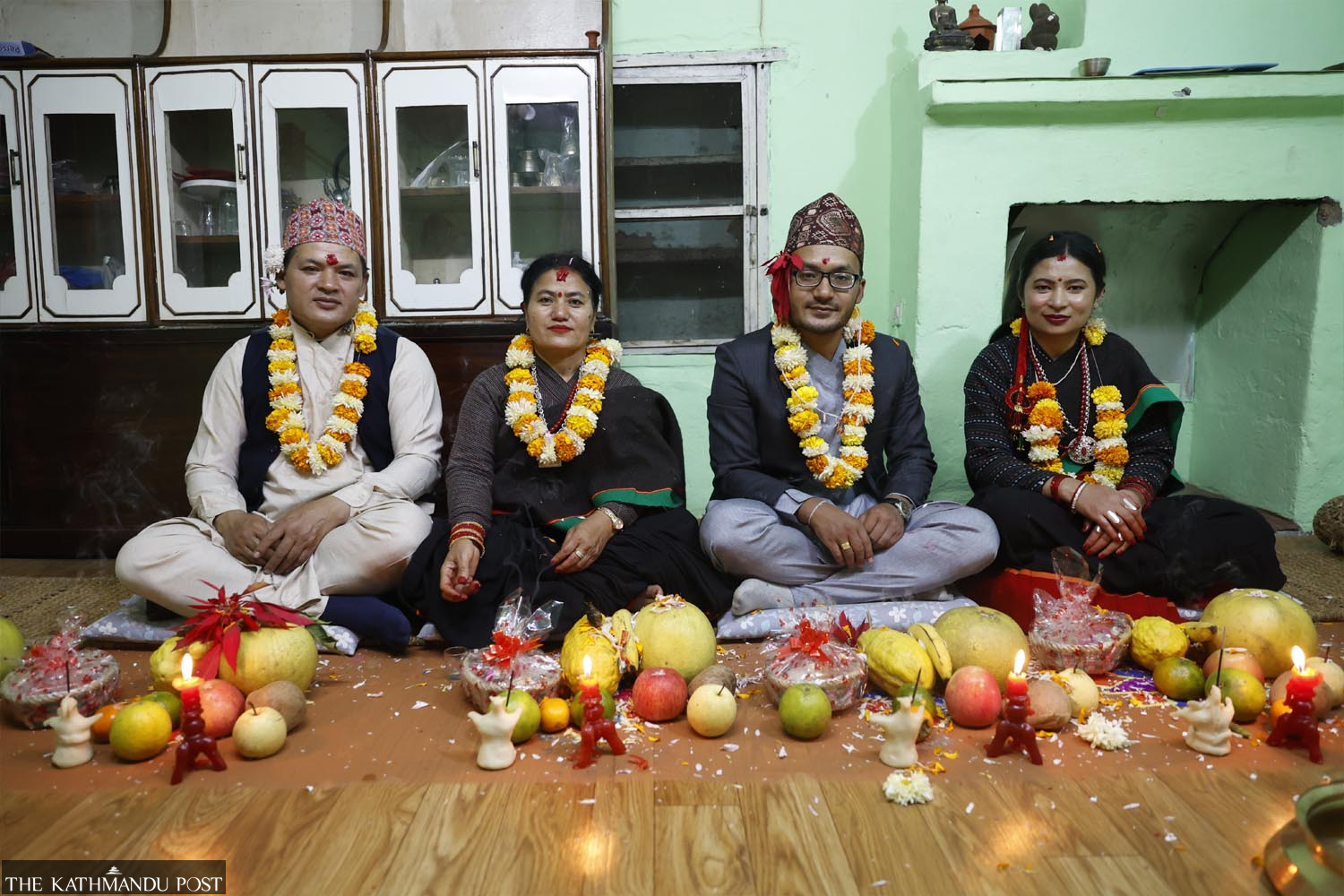 People from the Newa community in Patan perform Mha Puja, a self-worship ritual, on Tuesday Sanjog Manandhar/TKP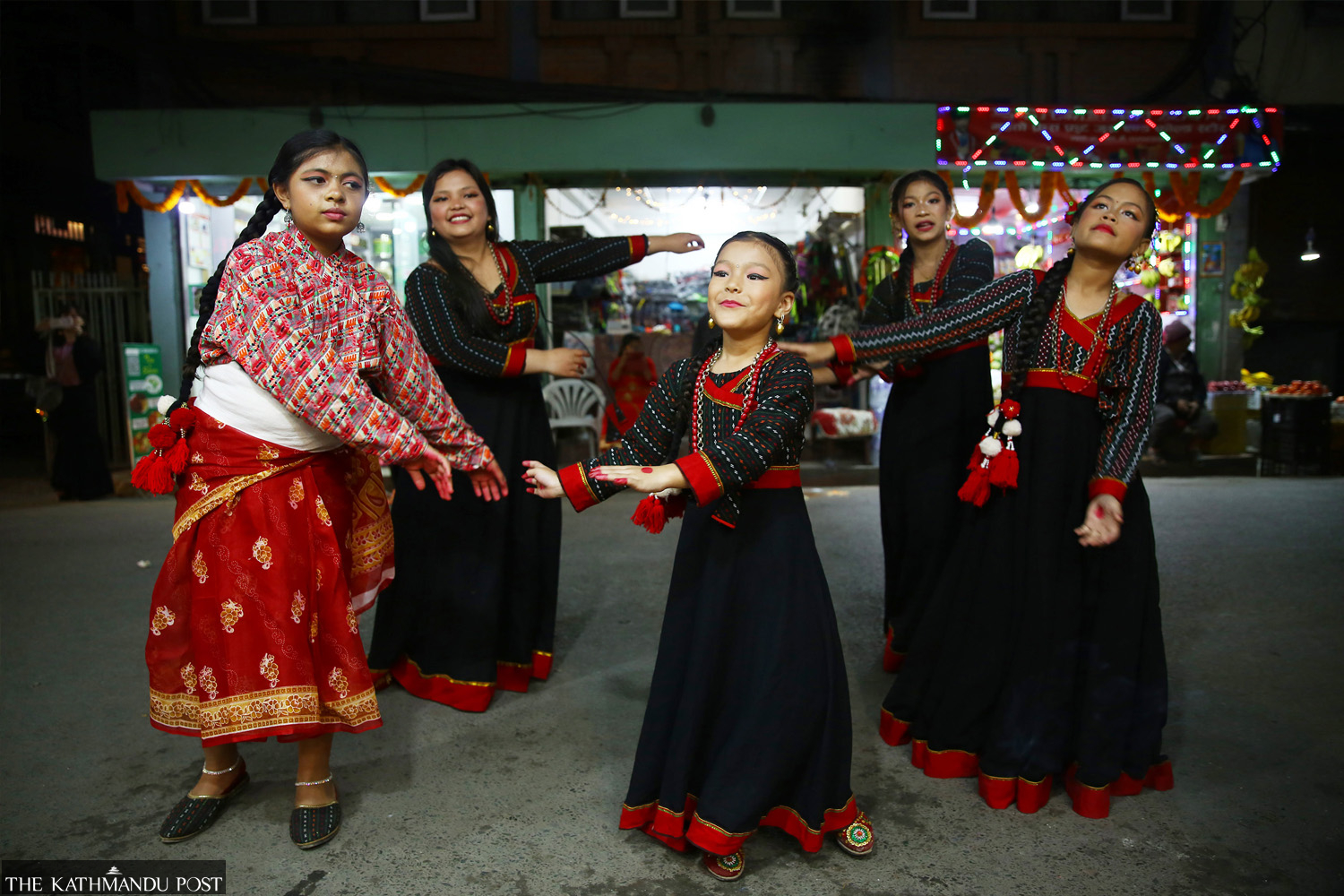 Young women sing Bhailo during the Tihar festival. Sanjog Manandhar/TKP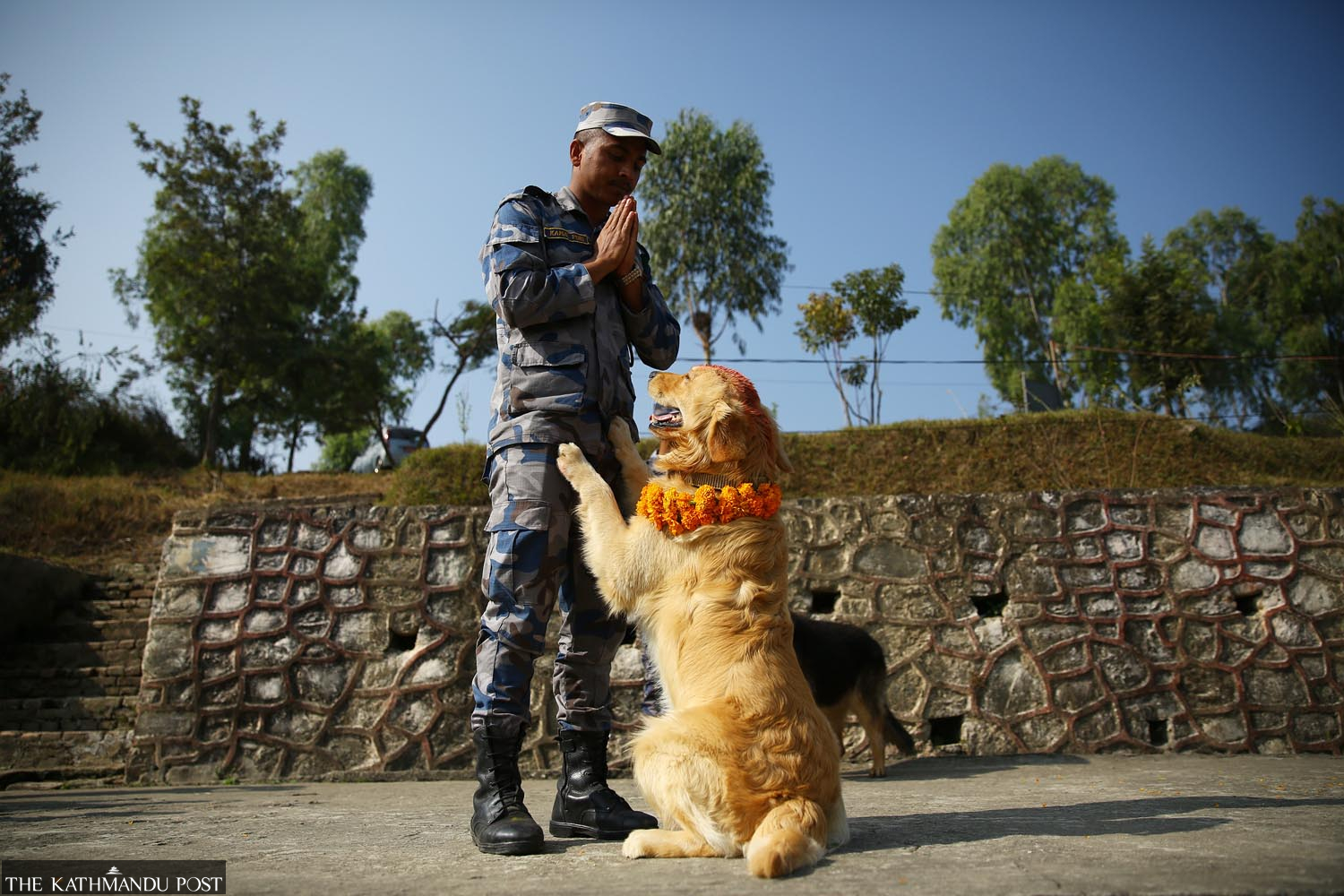 Trained dogs are adorned with colourful garlands and vermillion colours to pay them respect for their service. Sanjog Manandhar/TKP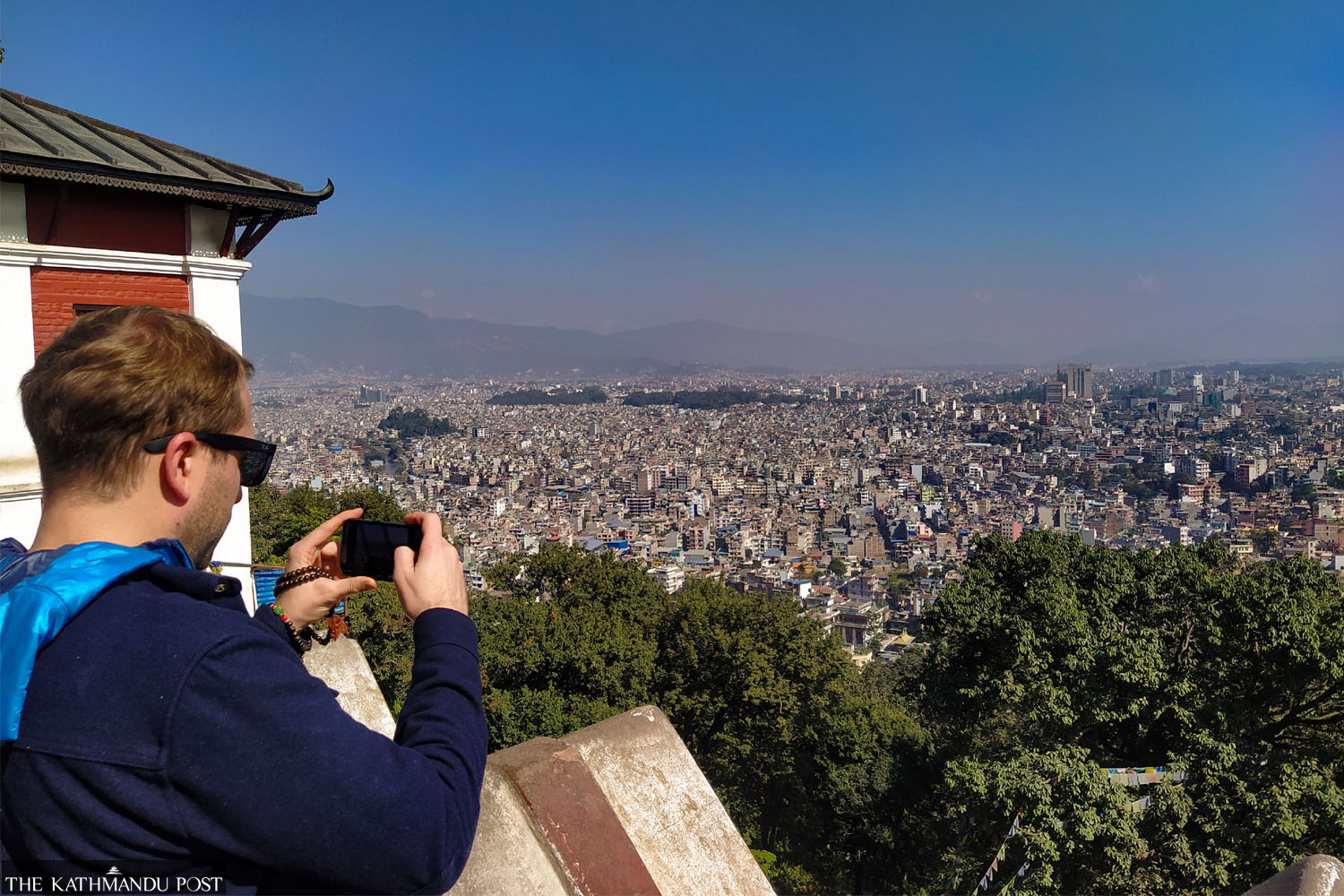 A tourist captures the view of Kathmandu Valley from Swayambhunath on his mobile phone on Thursday afternoon. Deepak KC/TKP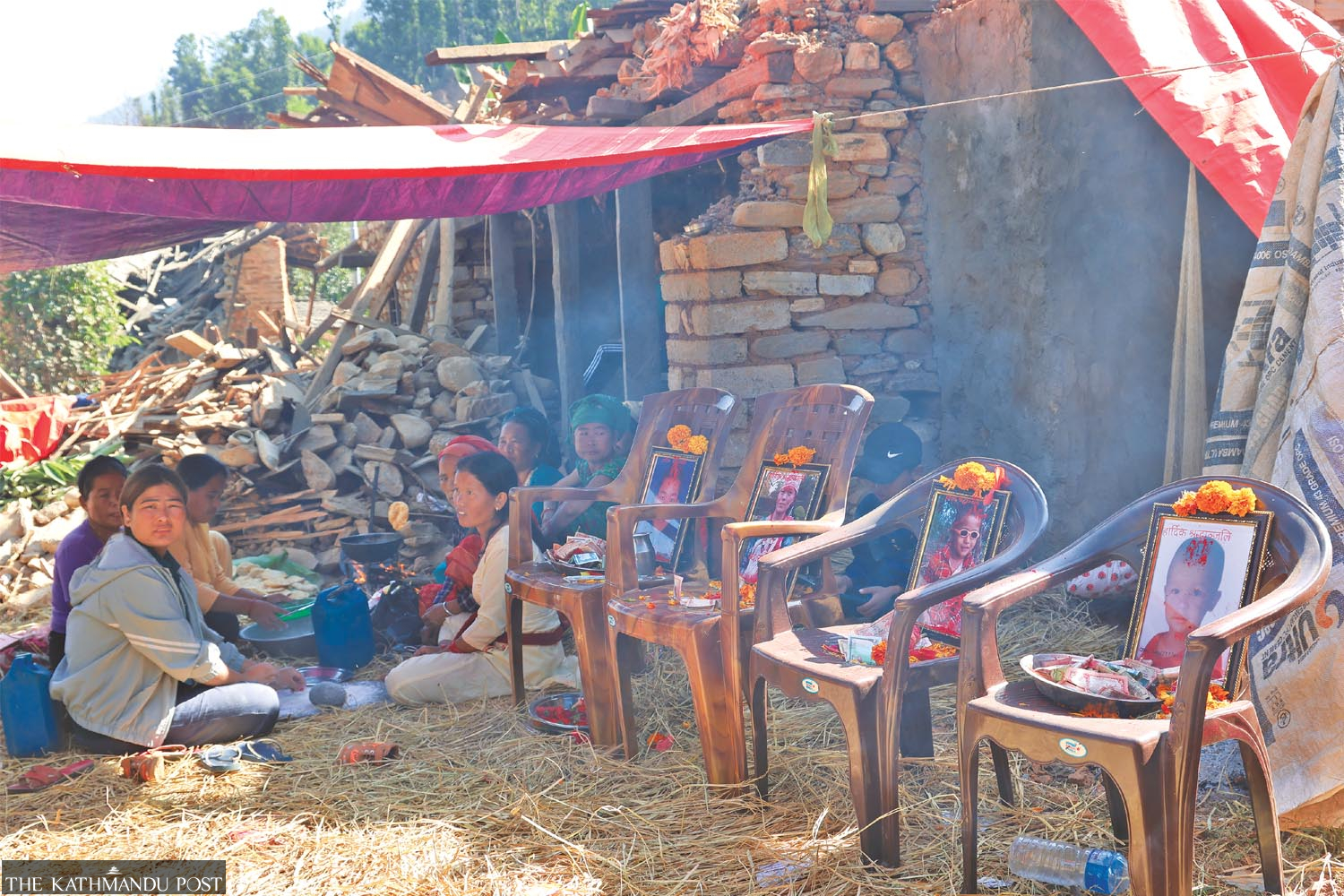 Survivors hold a ritual for the four relatives they lost in last week's earthquake, at China Bagar in Sanibheri-1 of Rukum West district, in this recent photo. Mahesh KC/TKP
---