Medical professionals protest against assault on doctor
They demonstrate carrying placards and chanting slogans demanding action against perpetrators.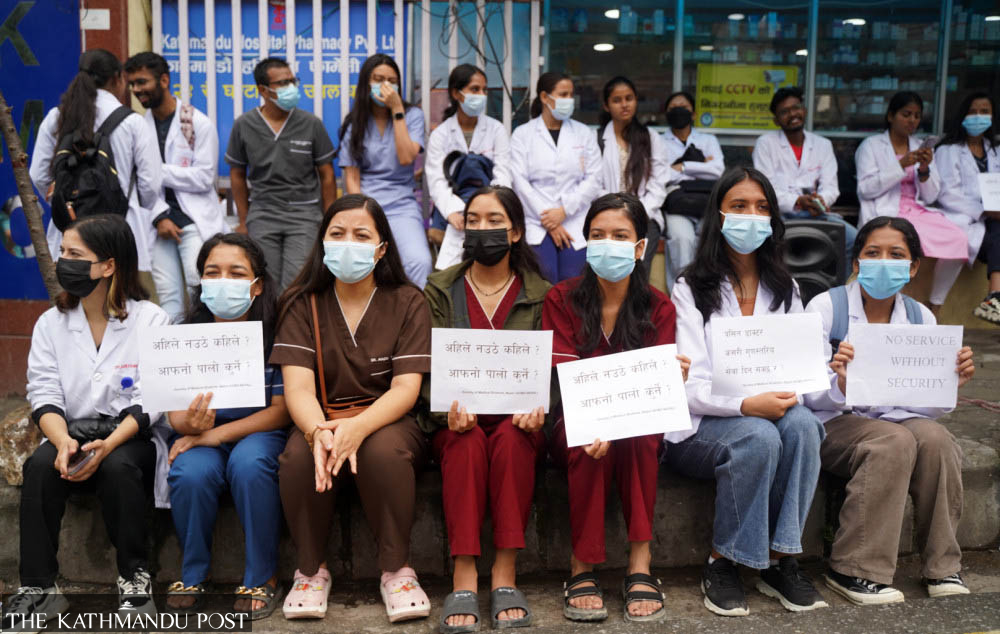 Published at : October 2, 2023
Updated at : October 2, 2023 12:23
Medical professionals on Monday staged demonstrations in front of the Sinamangal-based Kathmandu Medical College against an assault on a doctor at the institution.
They carried placards and chanted slogans demanding action against the perpetrators.
On Monday, two youths allegedly attacked Dr Manish Khadka of the medical college at the outpatient department. After the attack on the doctor, entire doctors of the hospitals protested by halting their duty.
Police later arrested Rupak Gautam, 22, and Saroj Gautam, 34, from Gulmi and currently living in Kathmandu on the charge of the attack.
Here are some photos of the protest captured by the Post's photojournalist Angad Dhakal.

---