Rock climbing trail inaugurated in Dolakha
The trail aims to promote the district as a hub for adventure sports.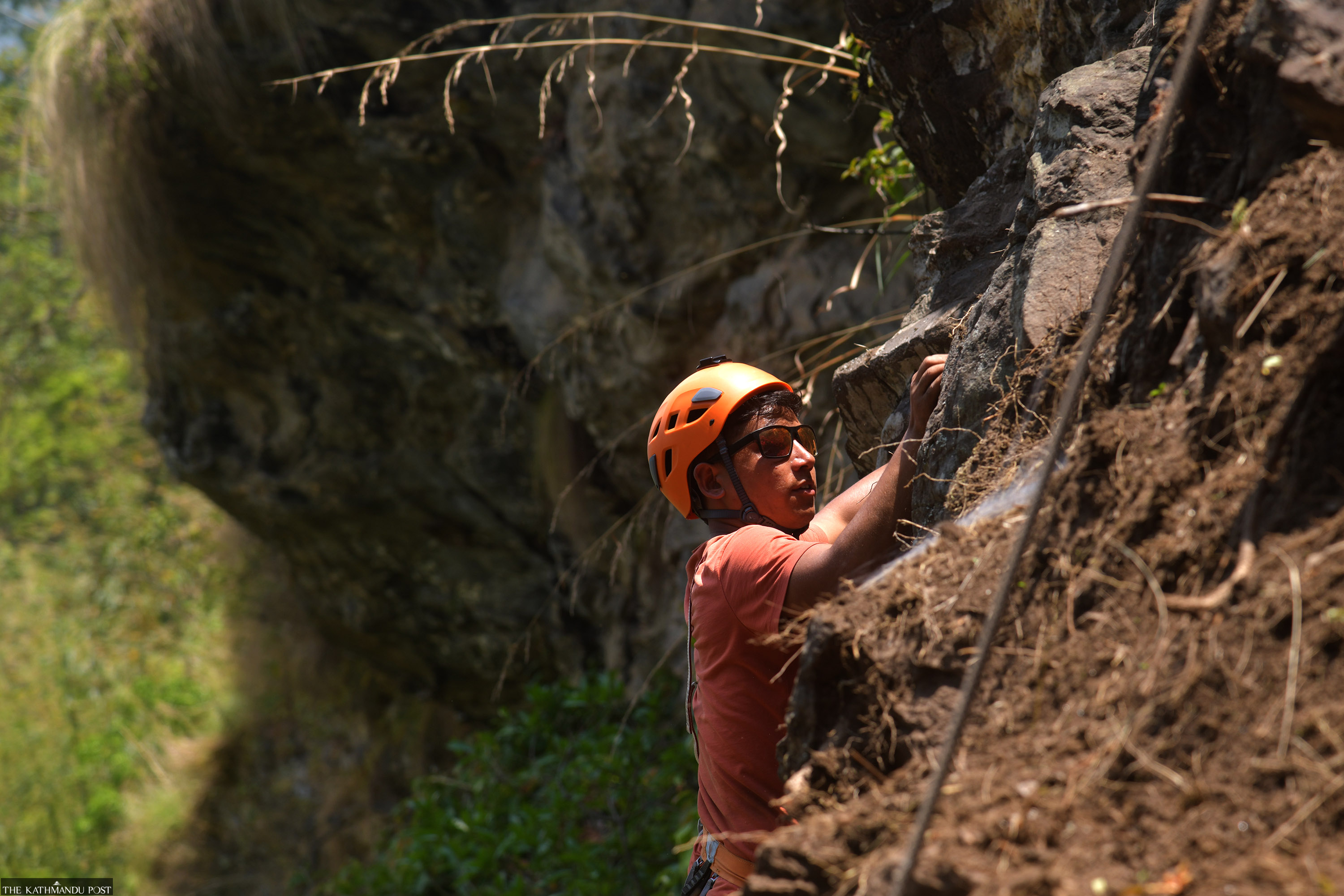 Deepak KC/TKP
Published at : June 3, 2023
Updated at : June 3, 2023 14:40
A new rock climbing spot has been inaugurated in Dolakha.
The Sokla Rock Climbing Trail was inaugurated on Friday with an aim to establish the district's Sokla area as a hub for adventure sports.
The climbing trail, jointly established by the Shoklashwari Tourism Development Society and the Bhimeshwar Municipality, has been built on a 400-metre rock wall in ward 2 of the Bhimeshwar Municipality.
As of yet, only 25 metres of the total height has been cleared for rock climbing. The organisers plan on extending the climbing route for the entire 400 metres, which, if realised, would make it the highest climbing route in Asia.
Here are some photos captured by the Post's photojournalist Deepak KC.
---