The week in 13 photos
Here are some of the photos taken by our photojournalists and reporters this week.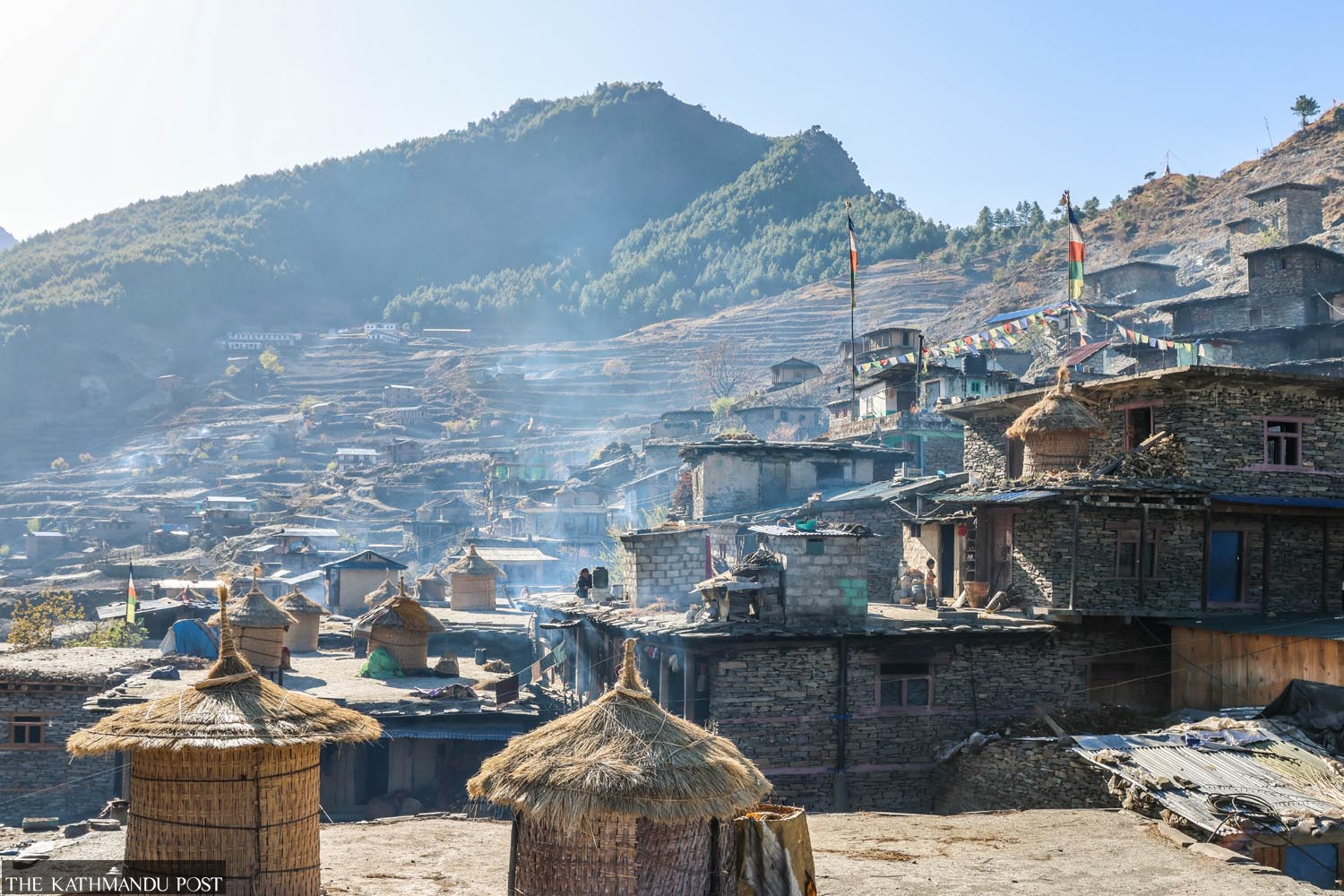 Traditional houses of Maikot village in Putha Uttarganga Rural Municipality-1, Rukum (East). These houses have mud roofs. Mahesh KC/TKP
Published at : April 15, 2023
Updated at : April 15, 2023 14:59
Here are the best shots from the week.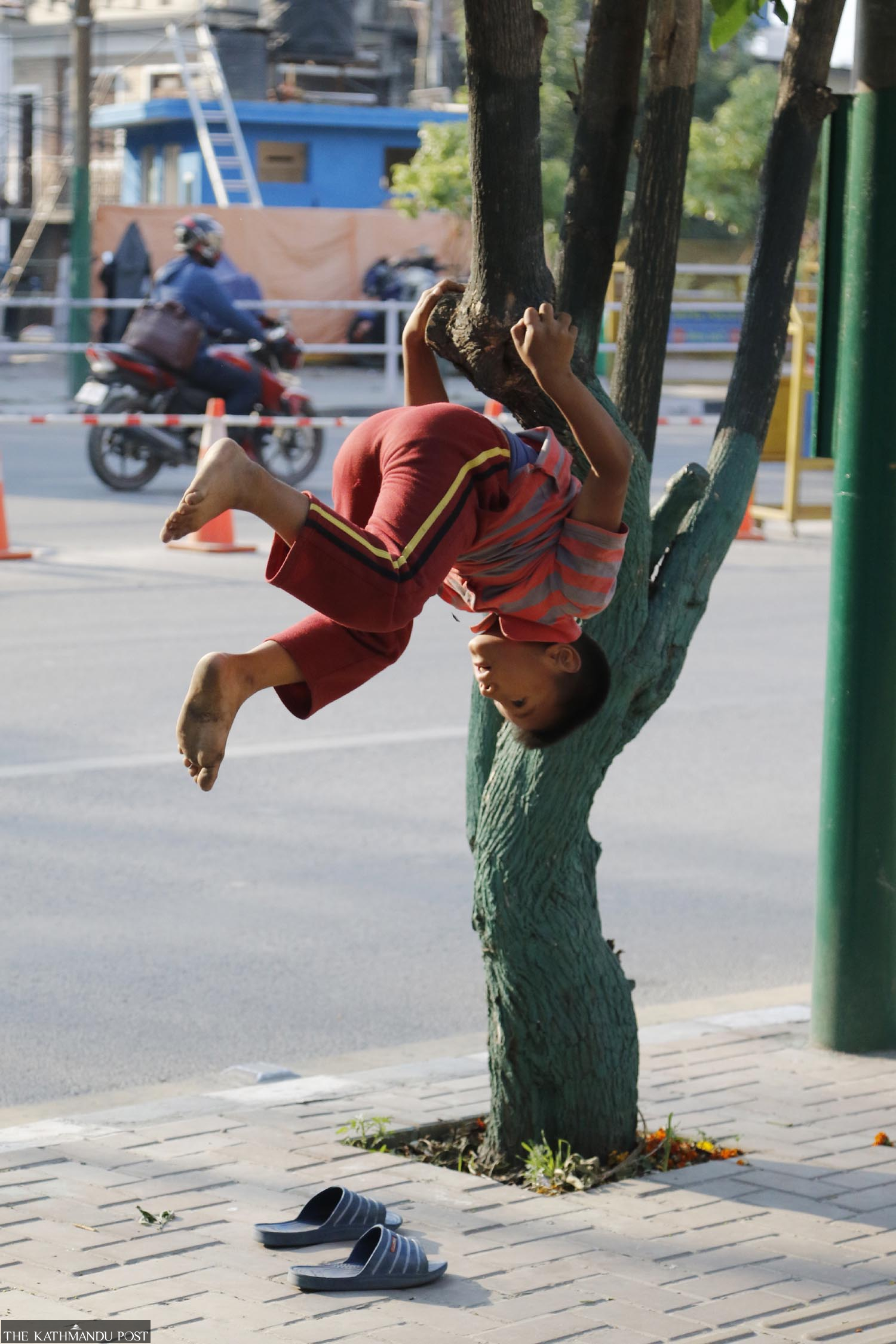 A young boy performs a back flip with the support of a tree in Kupondole, Kathmandu on Sunday. Keshav Thapa/TKP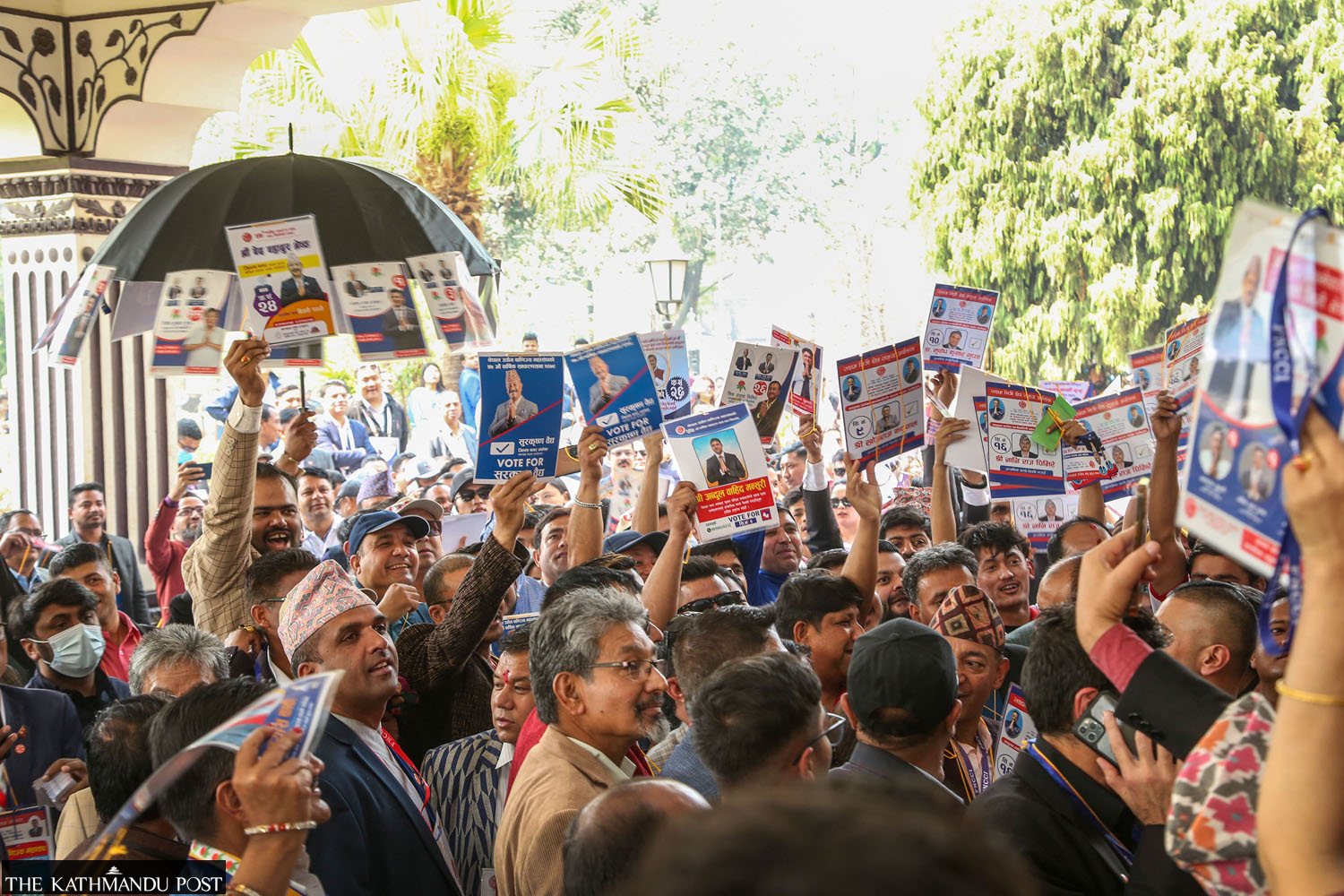 A general view of people holding placards during the FNCCI election in Kathmandu on Wednesday. Prakash Chandra Timilsena/TKP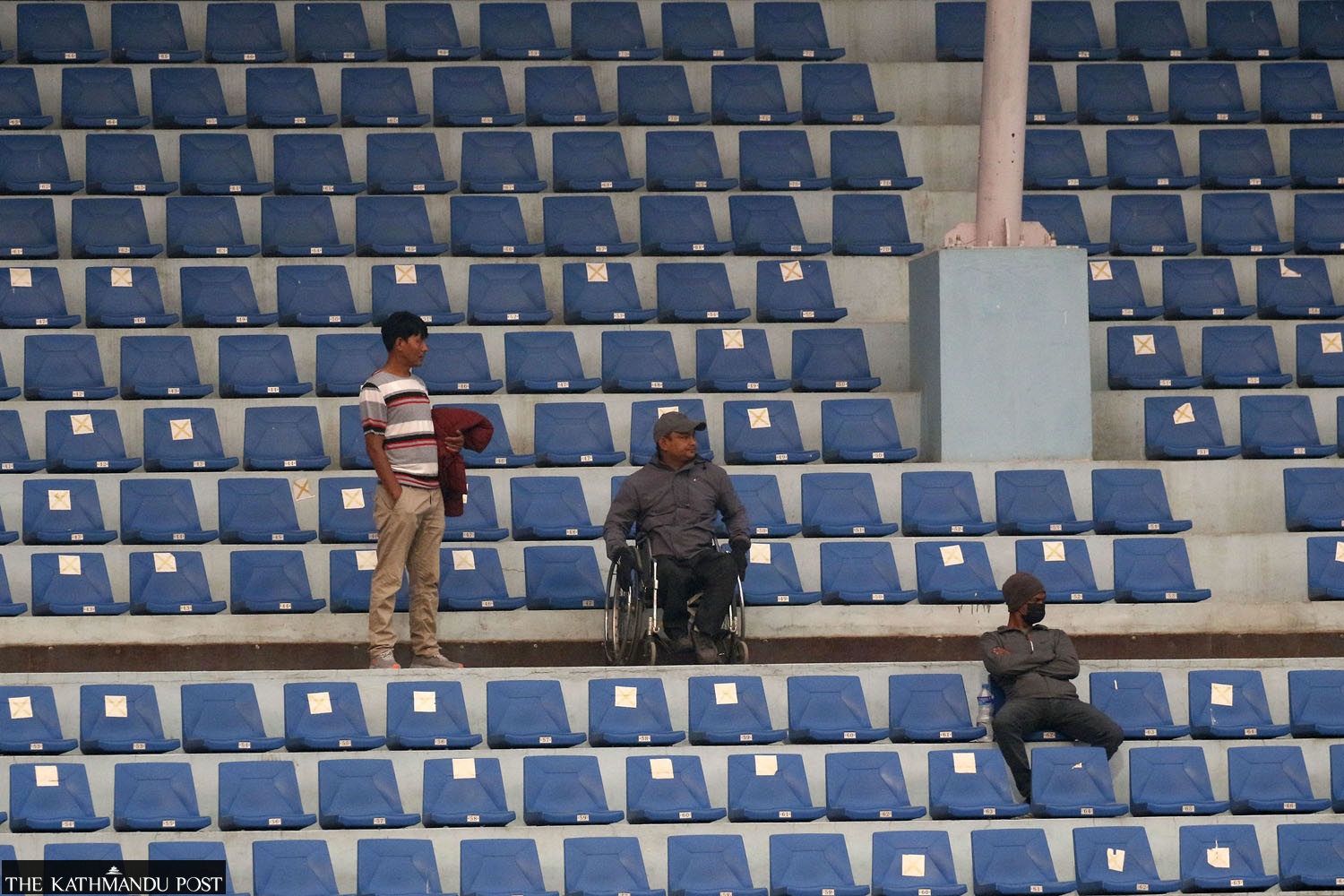 A man in a wheelchair watches an A Division league football match at Dasharath Stadium in Kathmandu on Wednesday. Hemanta Shrestha/TKP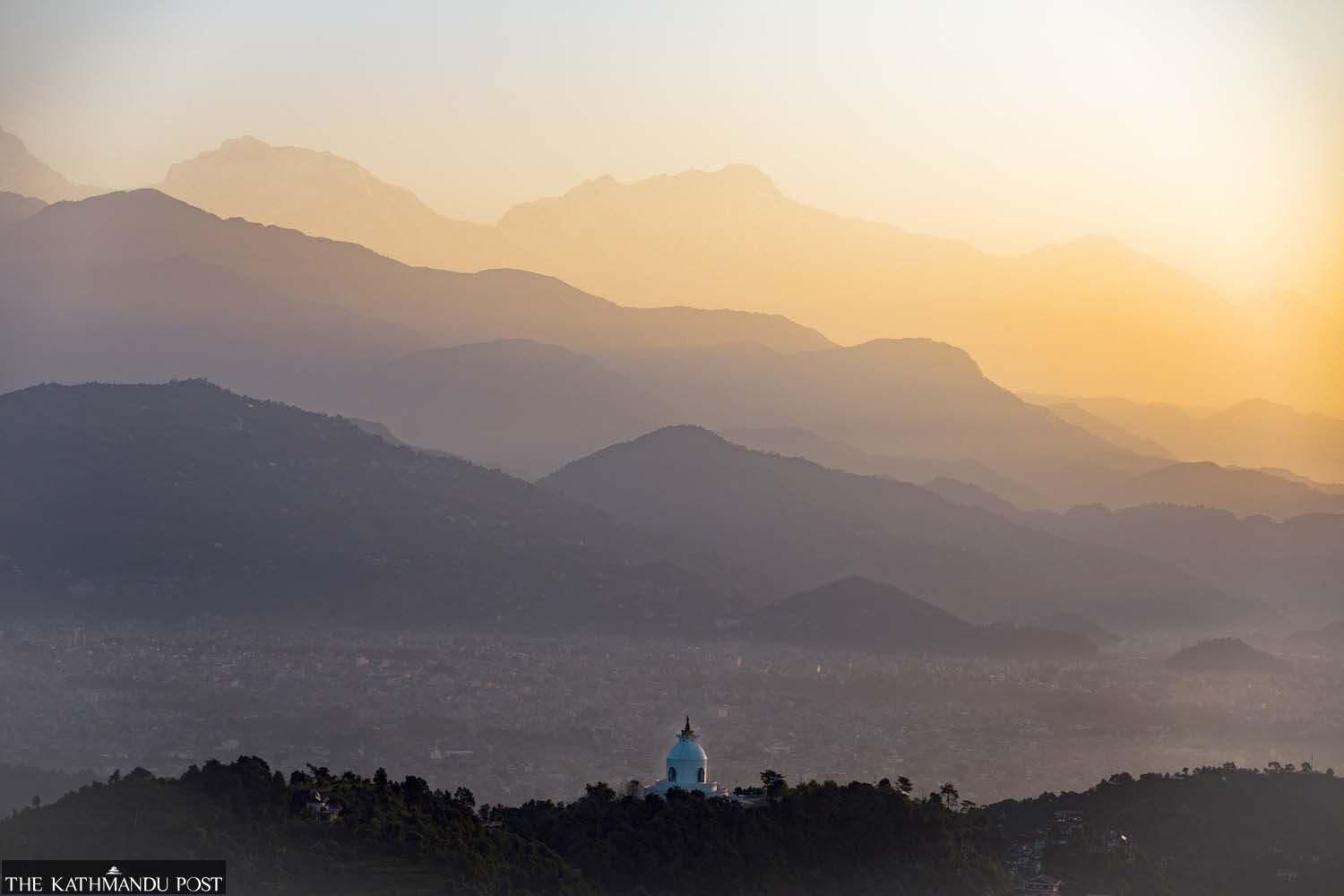 The World Peace Pagoda is seen with layers of misty hills in the backdrop, in this picture taken from Pumdikot, Kaski on Thursday. Hemanta Shrestha/TKP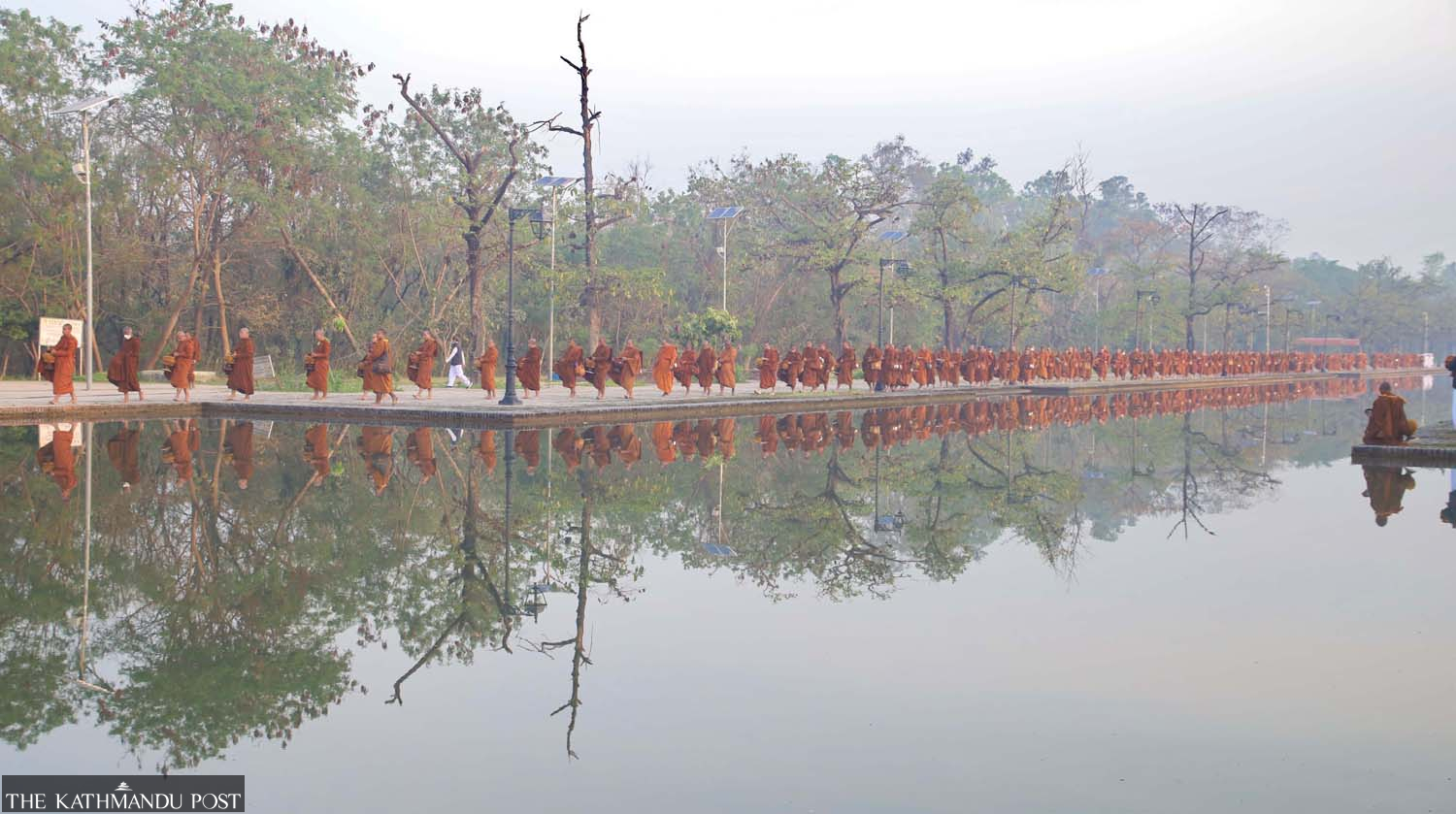 Buddhist monks from Thailand and Laos march towards the Mayadevi temple in Lumbini. The visiting team, which includes 91 monks, arrived from Kushinagar in India on foot, covering a distance of 175 kilometres. Manoj Paudel/TKP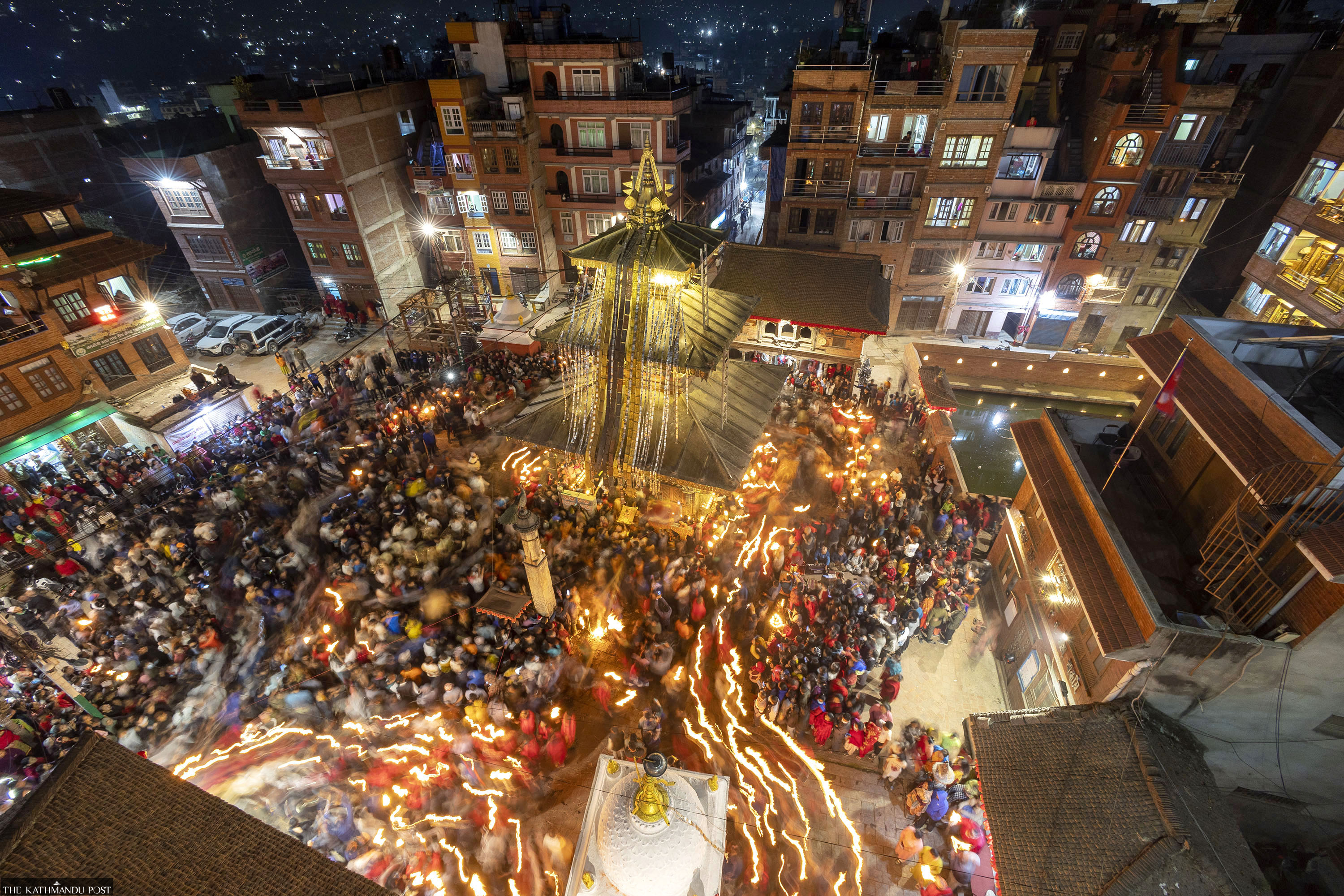 A long exposure shot of people bearing palanquins and torches as they go round Balkumari temple to mark Chanesiya Jatra during the Biska festival in Thimi in the wee hours of Friday (Baishakh 1). The Goddess Balkumari is carried on the palanquin (khat) in a procession involving torches (chilakh mata) from Layaku Durbar Square to Balkumari and installed in the temple. Three palanquins including that of Shree Dakshin Barahi (Kwachhen dya) are carried to the deity's temple to the south of Madhyapur Thimi and back to Balkumari. Sanjog Manandhar/TKP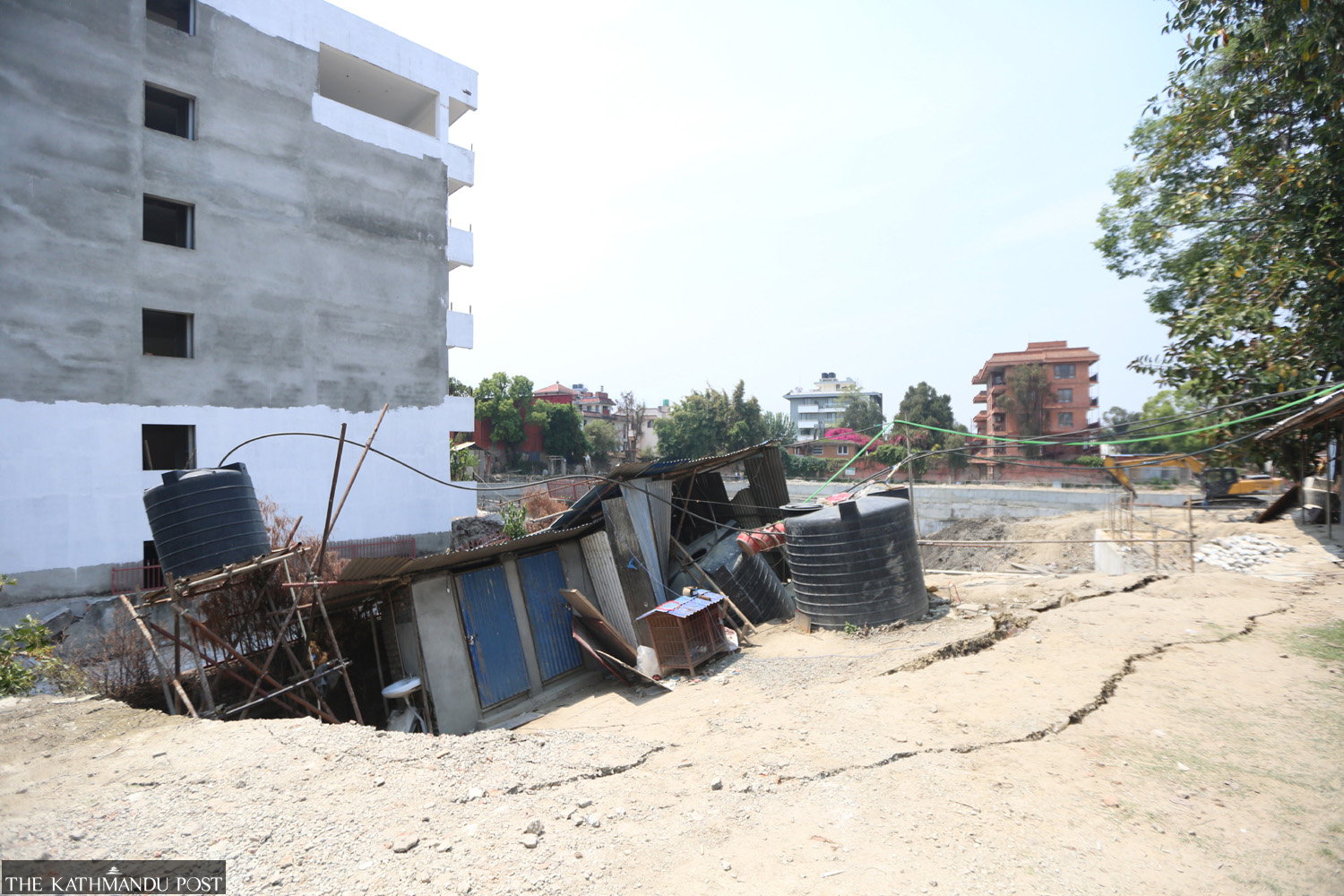 Cracks developed around an apartment building construction site at Bakhundole in Lalitpur on Saturday. Some houses in the area sustained damage, prompting their occupants to flee to safety and to demand action against the 'haphazard' works. Post Photo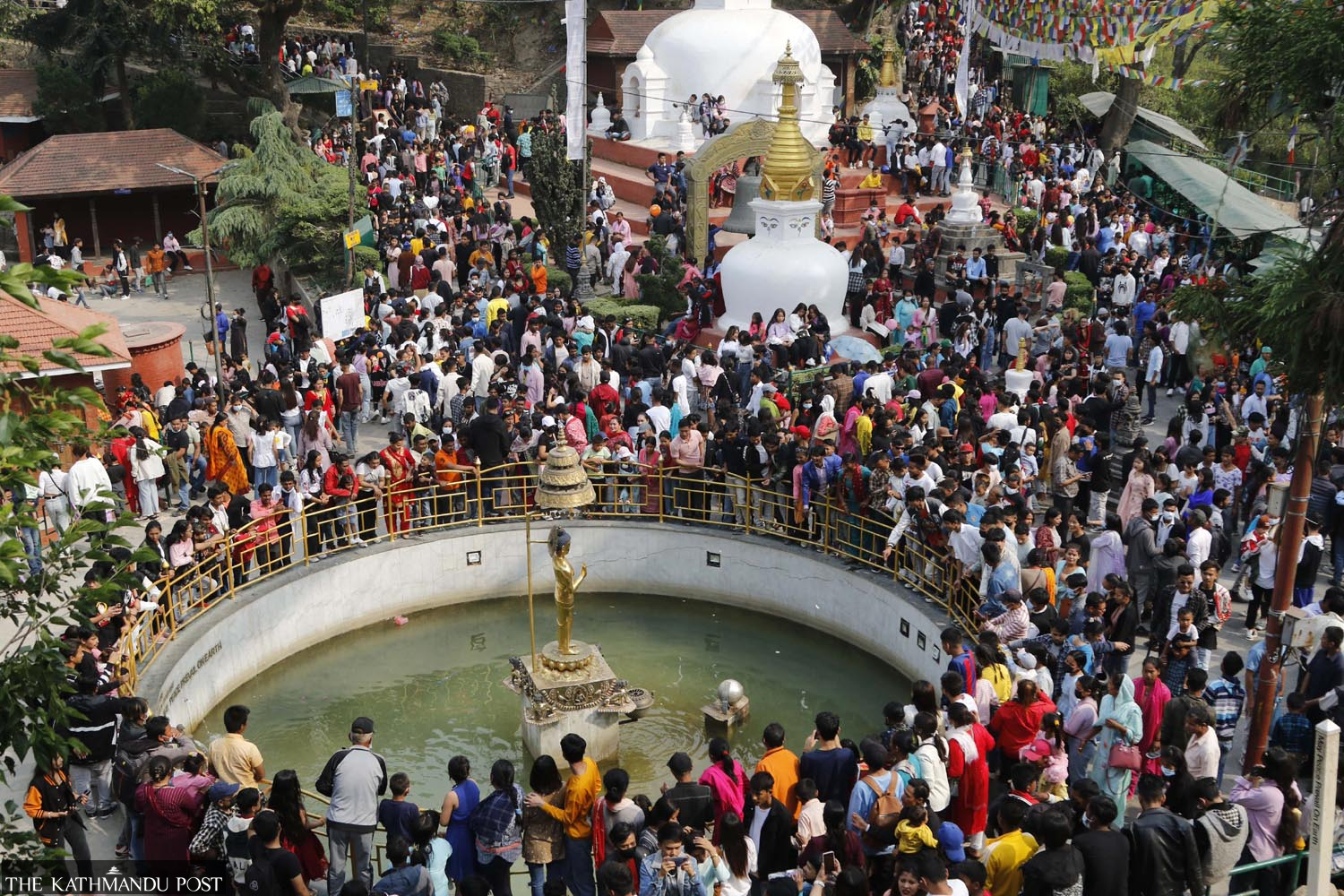 A crowd of people on the Swayambhu premises in Kathmandu on the Nepali New Year's Day on Friday. Keshav Thapa/TKP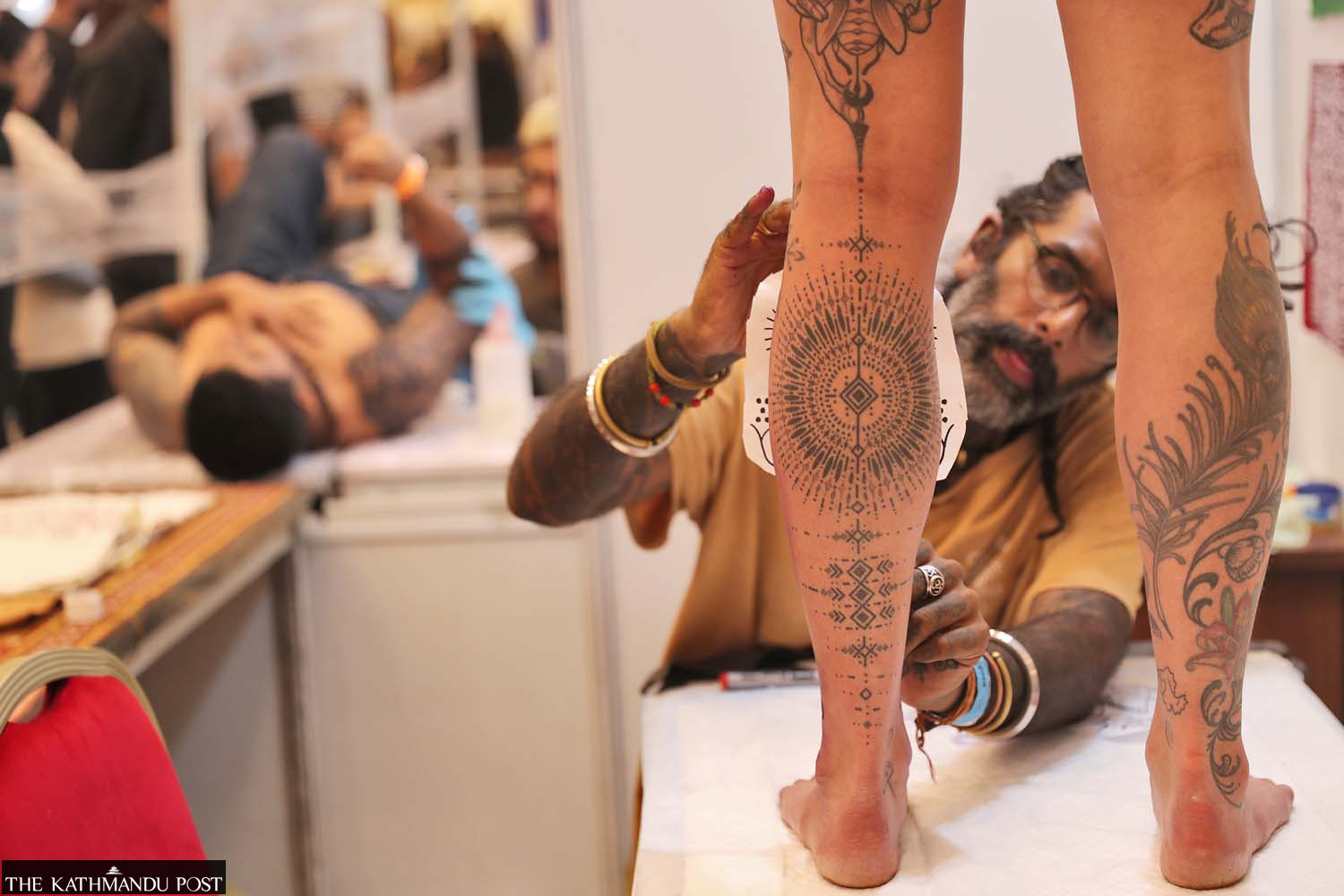 Tattoo artists at work on the last day of the 10th International Nepal Tattoo Convention in Kathmandu on Sunday. Sanjog Manandhar/TKP
Visitors take a stroll inside the Chitwan National Park in this recent photo. Elite Joshi/TKP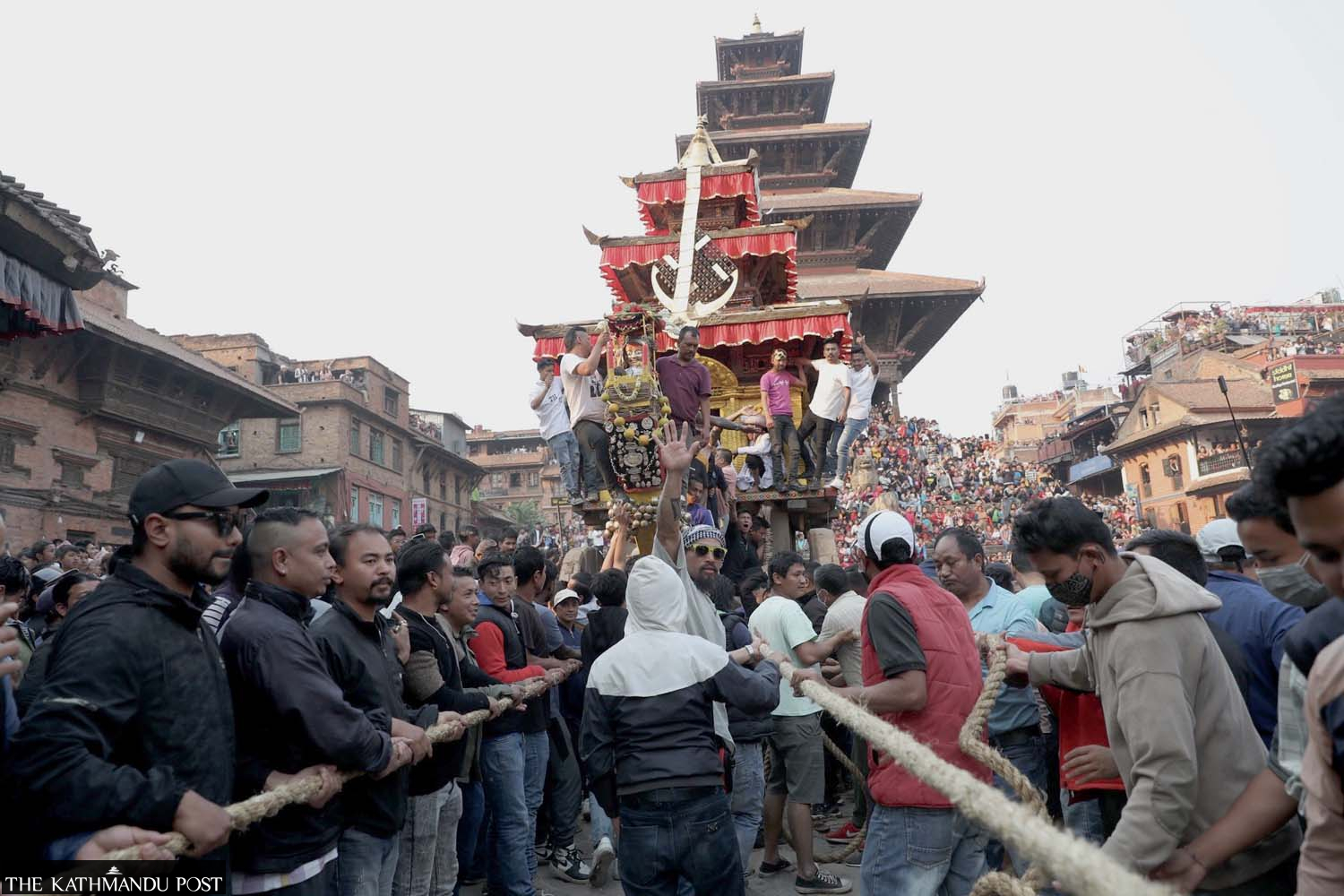 Devotees at Taumadhi in Bhaktapur pull the chariot of Lord Bhairav marking the start of the nine-day Biska Jatra on Monday. Sanjog Manandhar/TKP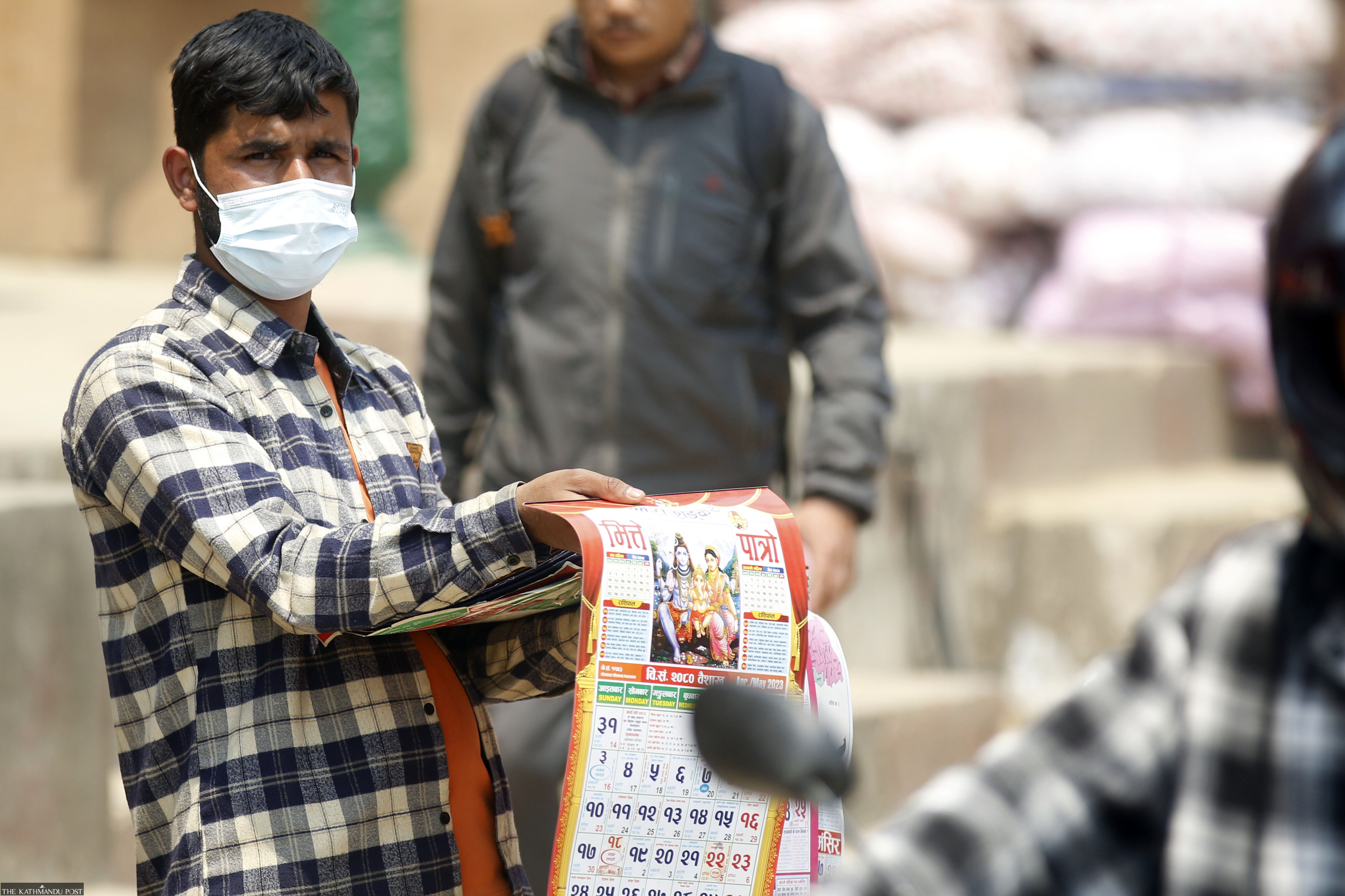 A street vendor sells calendars for the Nepali new year at Lagankhel in Lalitpur on Wednesday. Elite Joshi/TKP
---