Spring paddy transplantation in full swing in Panchthar
Farmers in the district are busy preparing their fields and planting paddy seedlings.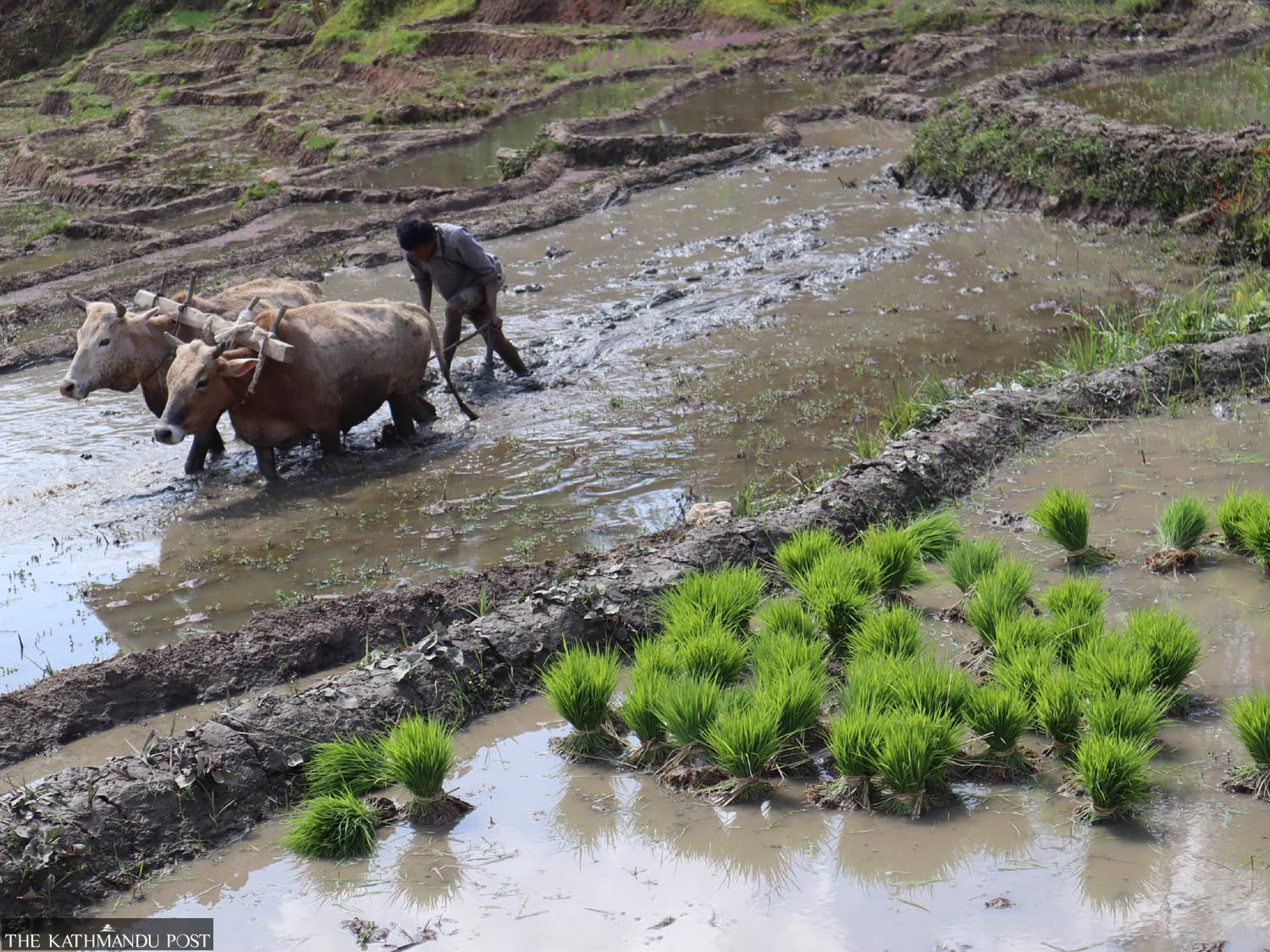 Laxmi Gautam/TKP
Published at : March 30, 2023
Updated at : March 30, 2023 14:58
Farmers in Panchthar are currently busy planting paddy.

The rice planted at this time also referred to as 'Chaite dhaan' in Nepali, is ready for harvest around the end-of June to mid-July and has a great deal of significance as the harvest is often used in the celebrations of various festivals that begin thereafter.
Farmers, especially men, can be seen busy using fertilisers, ploughing and terracing among other things at their fields.
Meanwhile, the women farmers have their hands full and are seen planting the paddy seedlings in the field prepared by their male counterparts.
Krishna Tamang, who was preparing his field by ploughing oxen near Hokma river in Phidim Municipality-2 of the district, complained that local, provincial and federal governments as well as concerned bodies such as the Agricultural Knowledge Center have failed to facilitate the farmers in the planting of the crop this year.
Along with Phidim Municipality of the district, paddy plantation during this season is also carried out in the fields of Hilihang Miklajung, Tumbewa and Kummayak.
Here are some photos of the paddy plantation captured by Post's Panchthar correspondent Laxmi Gautam.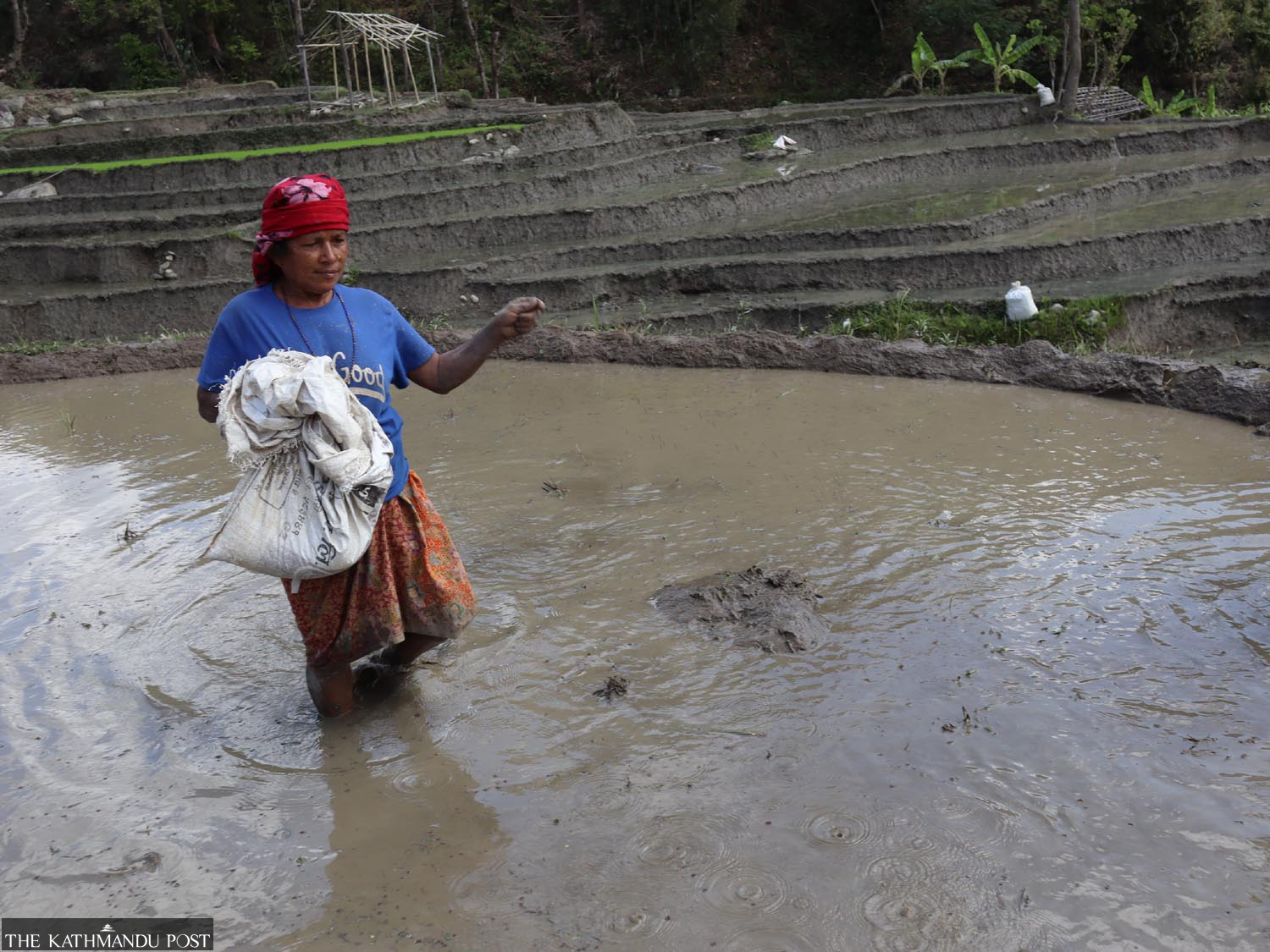 Laxmi Gautam/TKP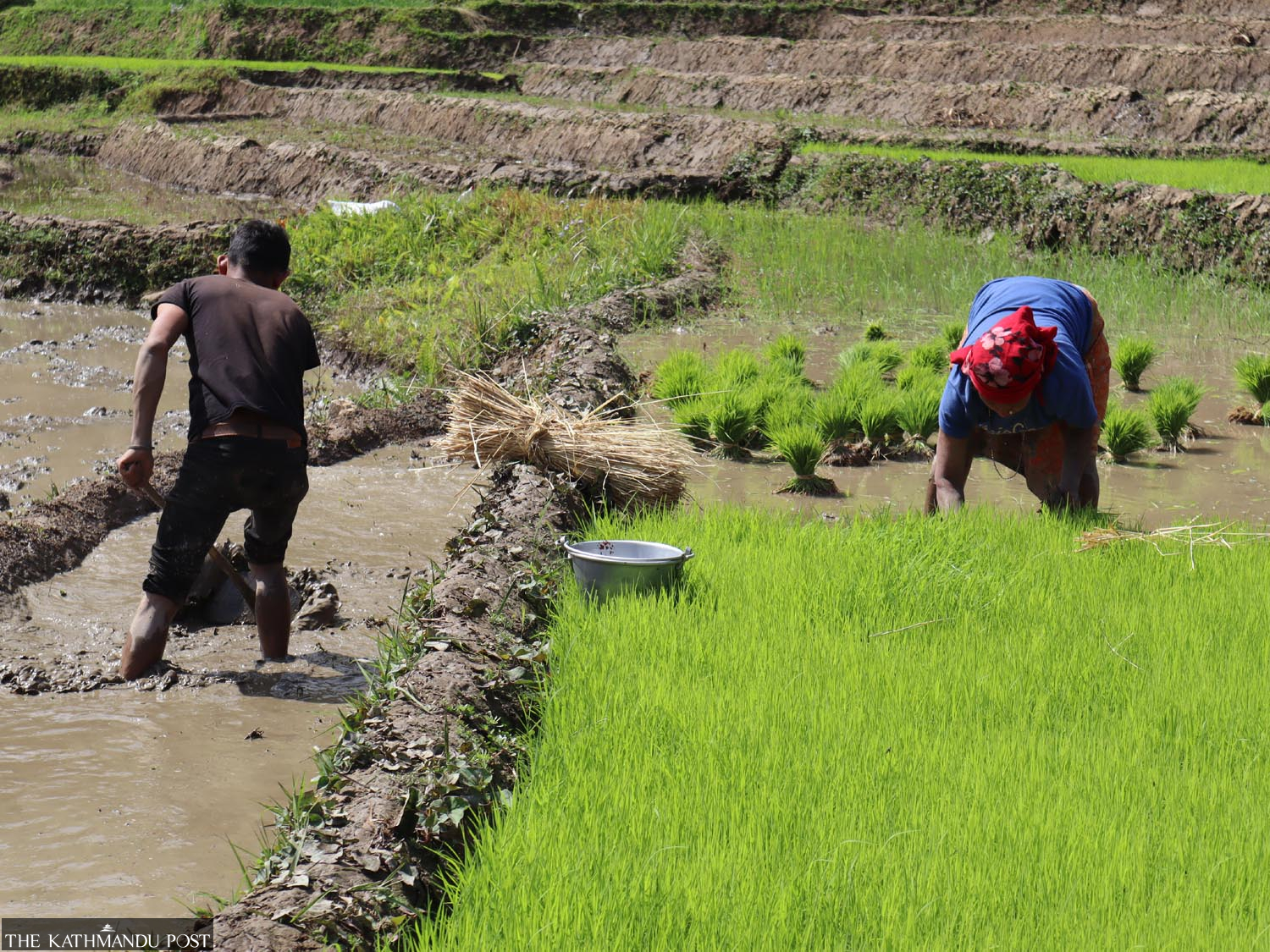 Laxmi Gautam/TKP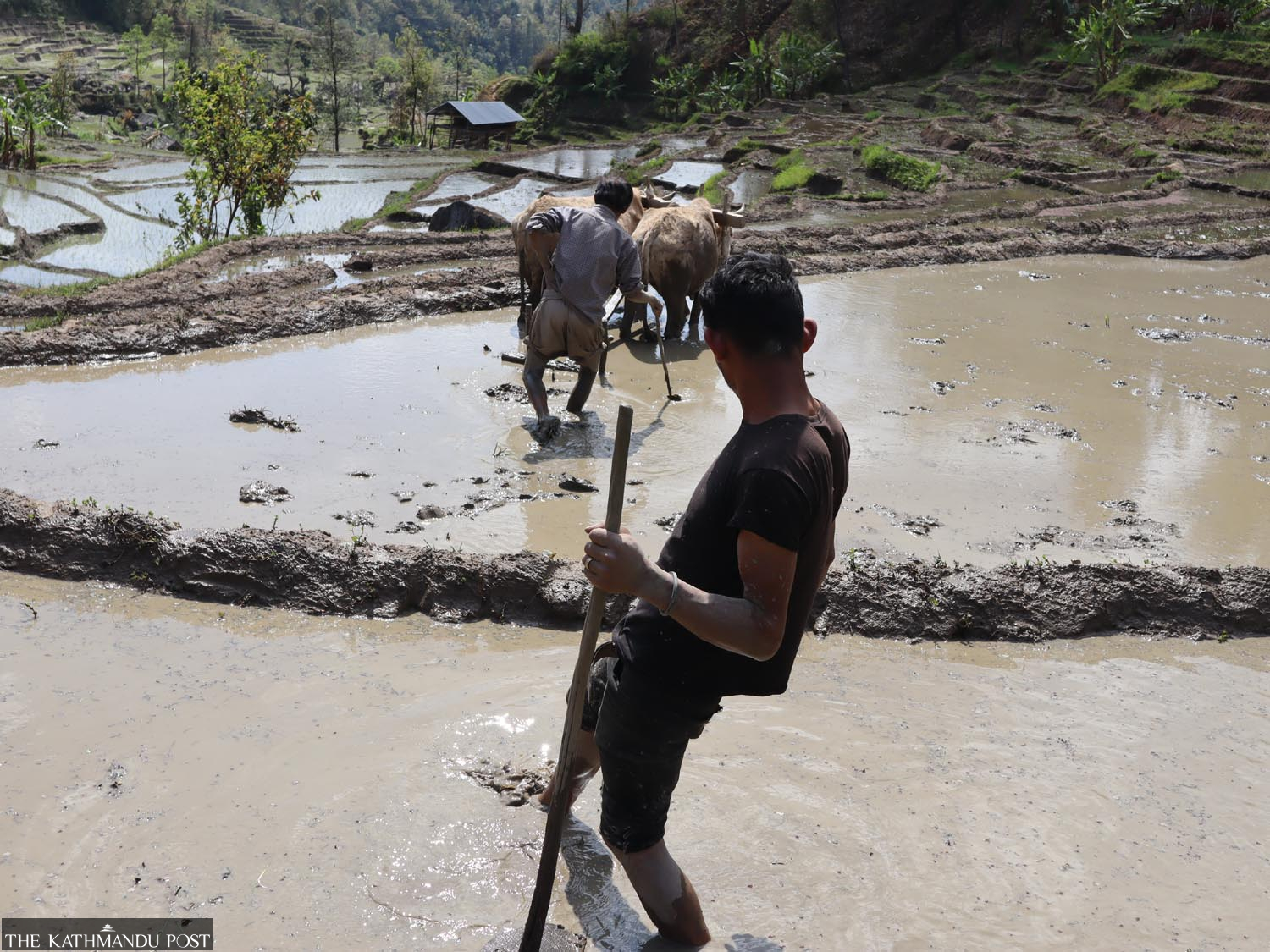 Laxmi Gautam/TKP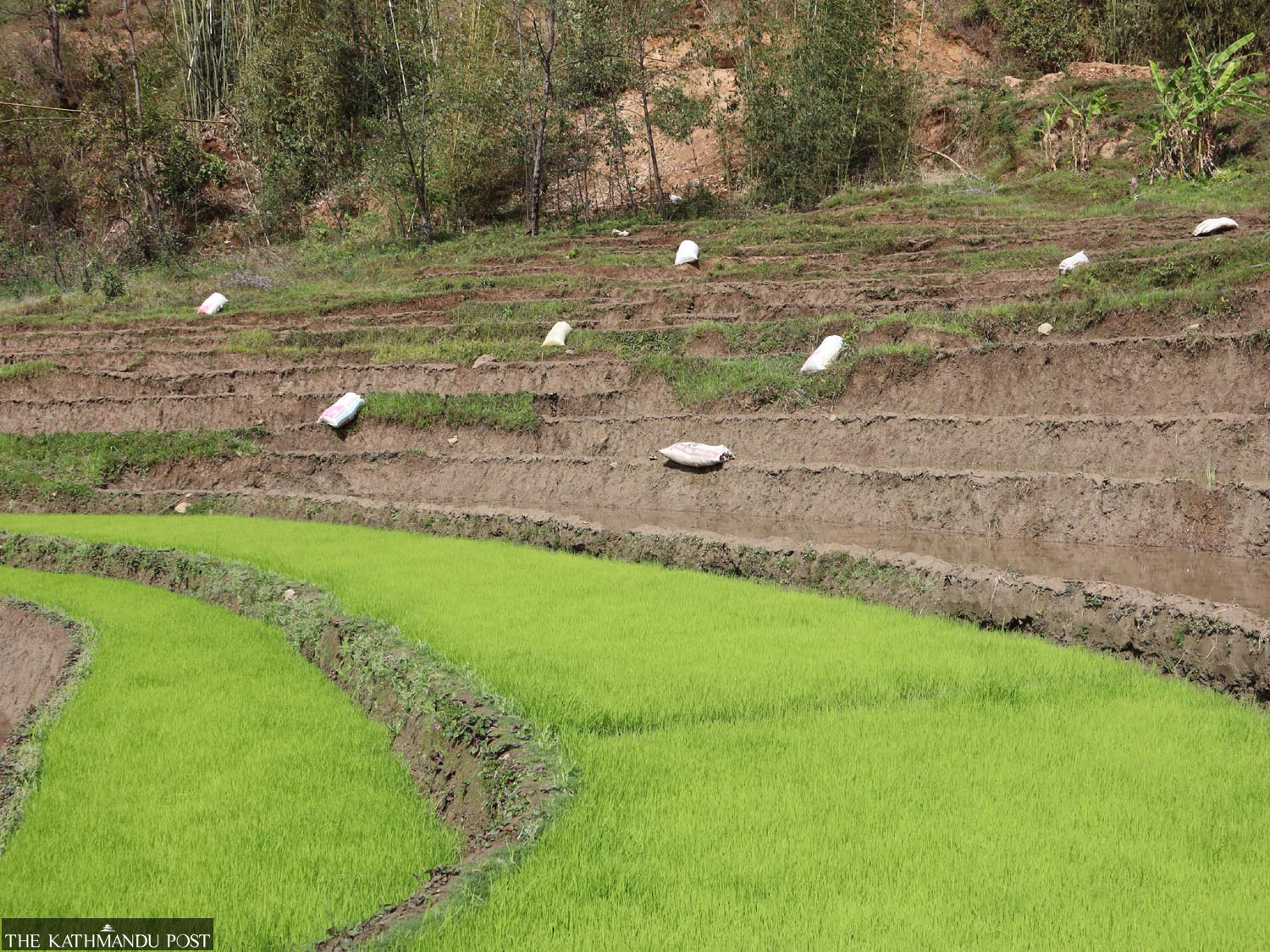 Laxmi Gautam/TKP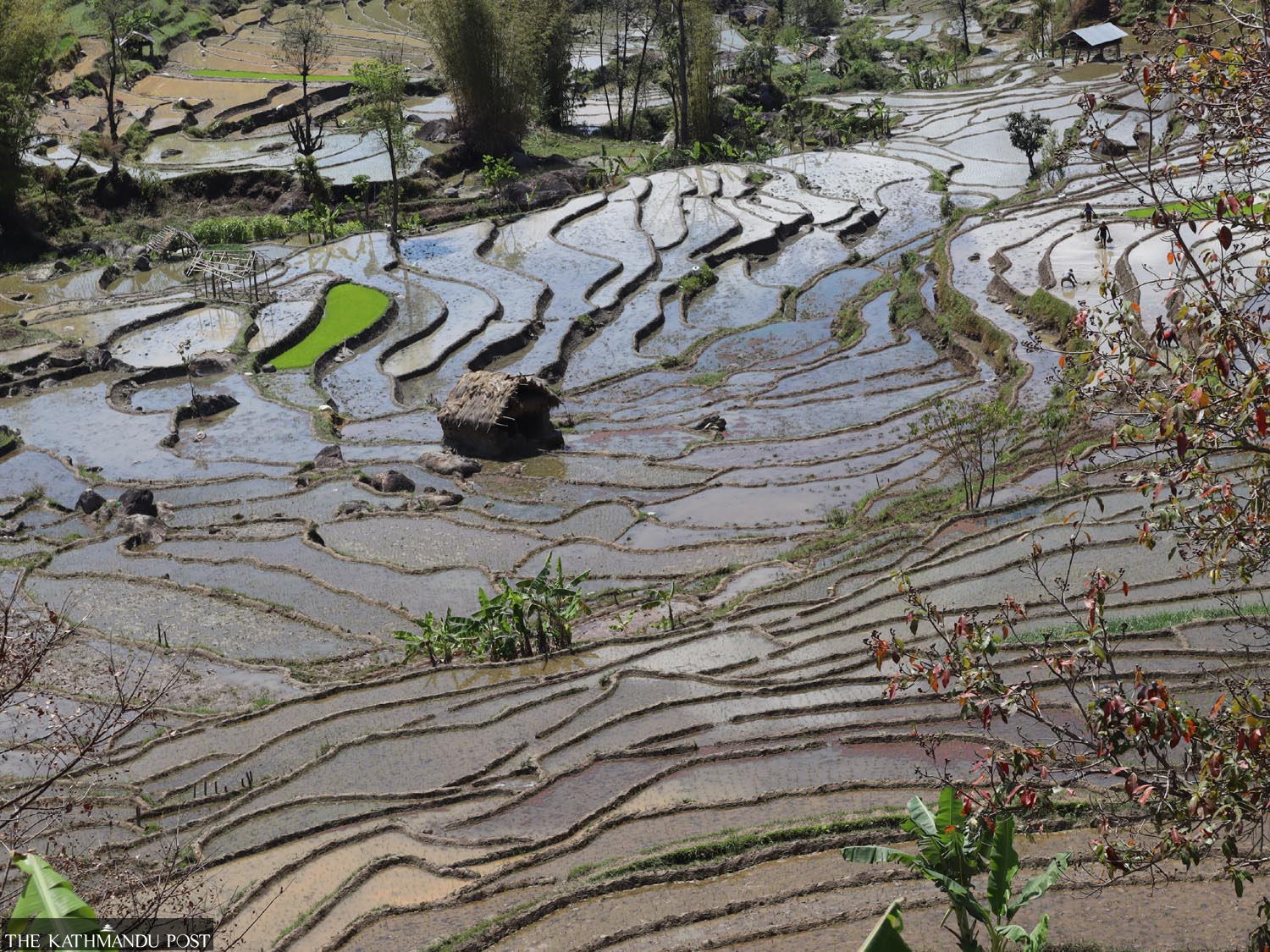 Laxmi Gautam/TKP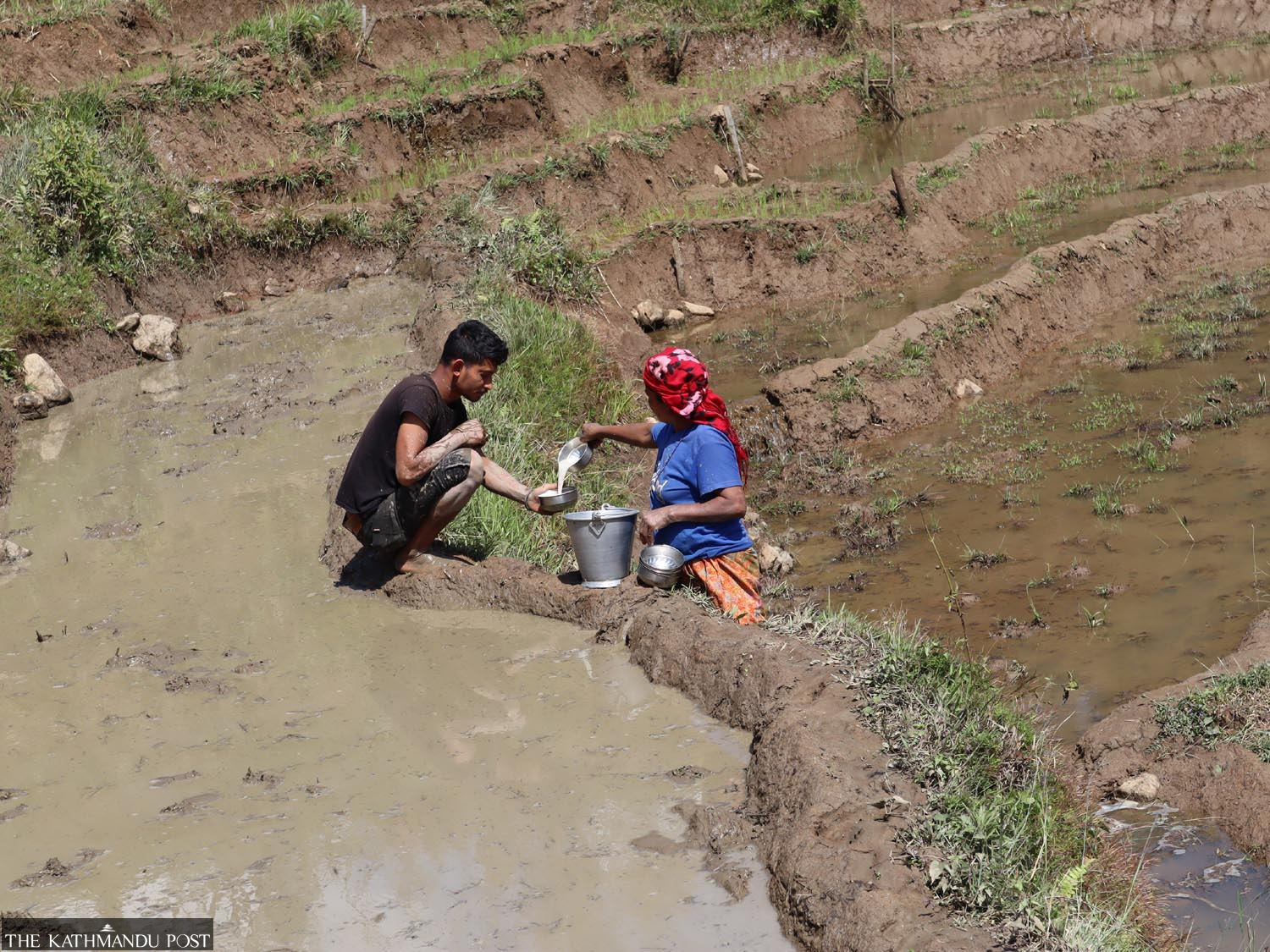 Laxmi Gautam/TKP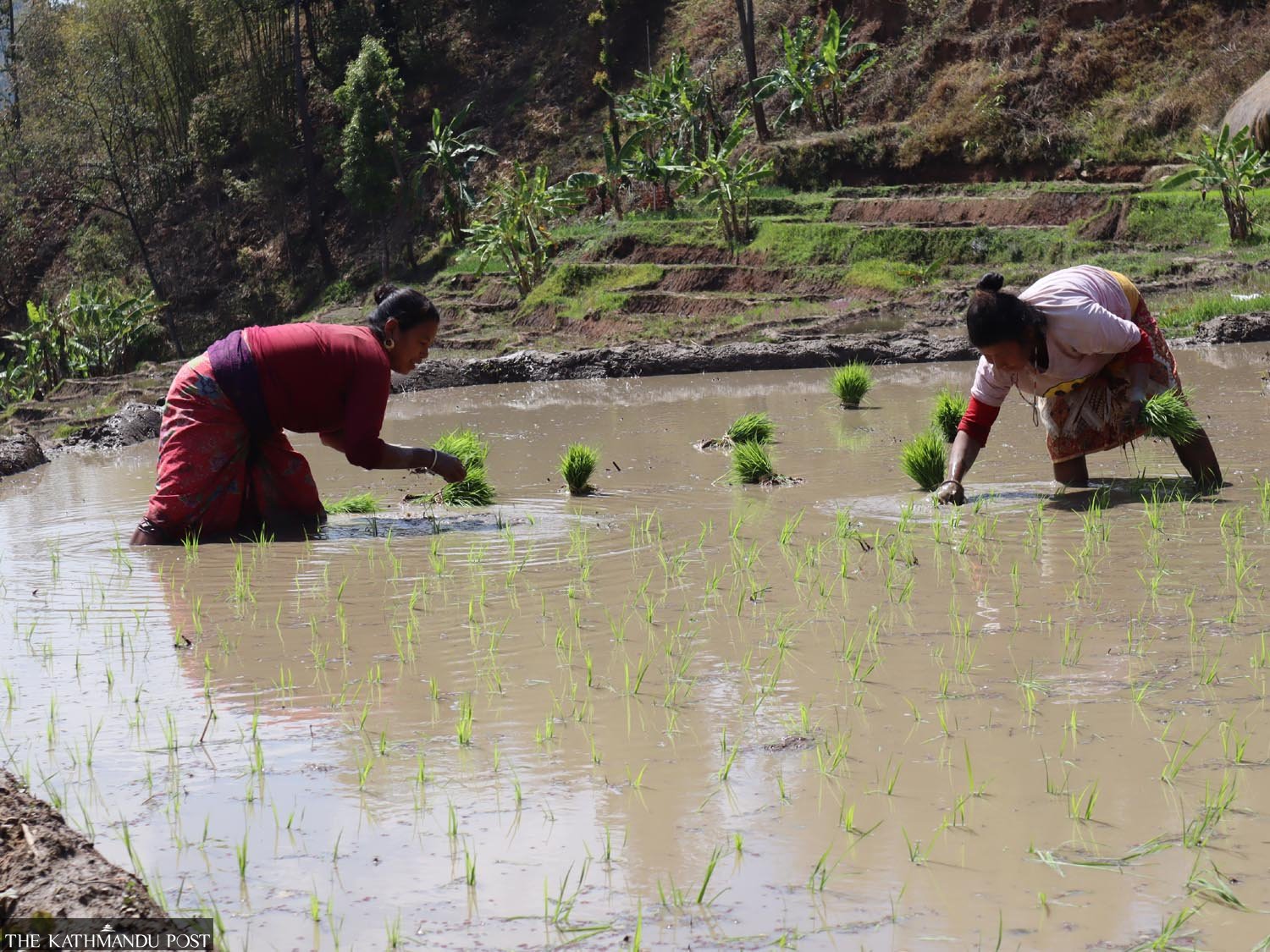 Laxmi Gautam/TKP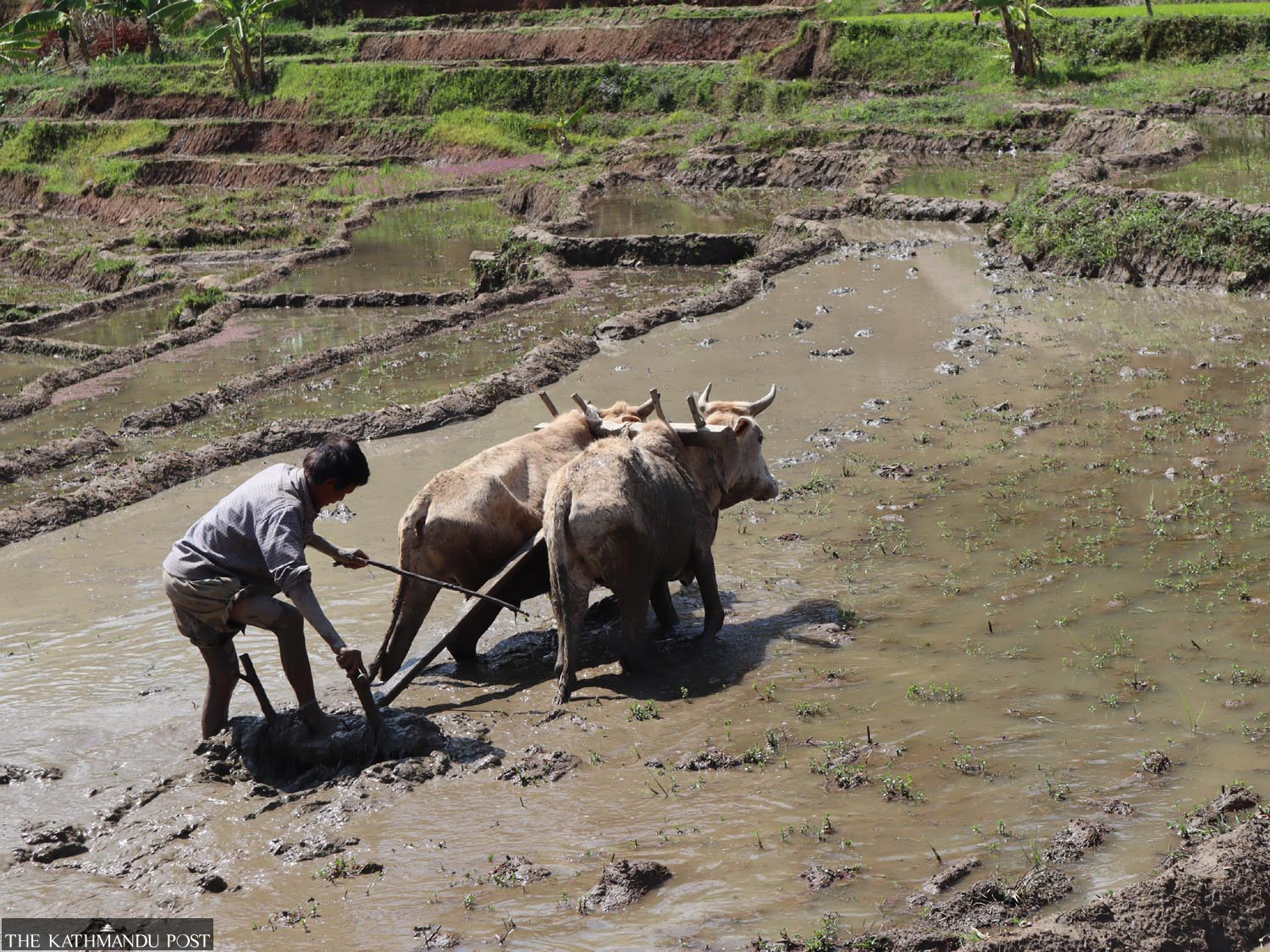 Laxmi Gautam/TKP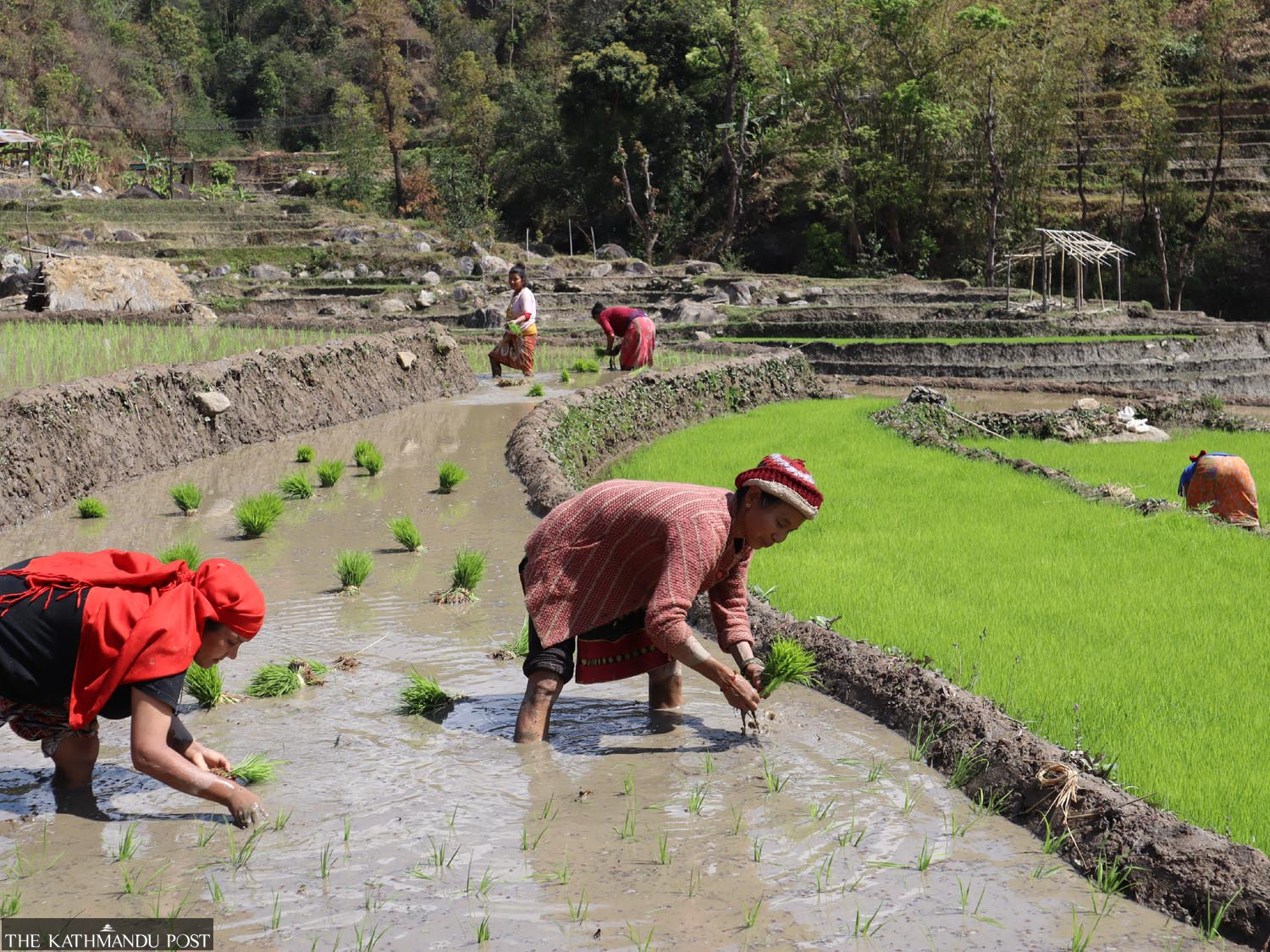 Laxmi Gautam/TKP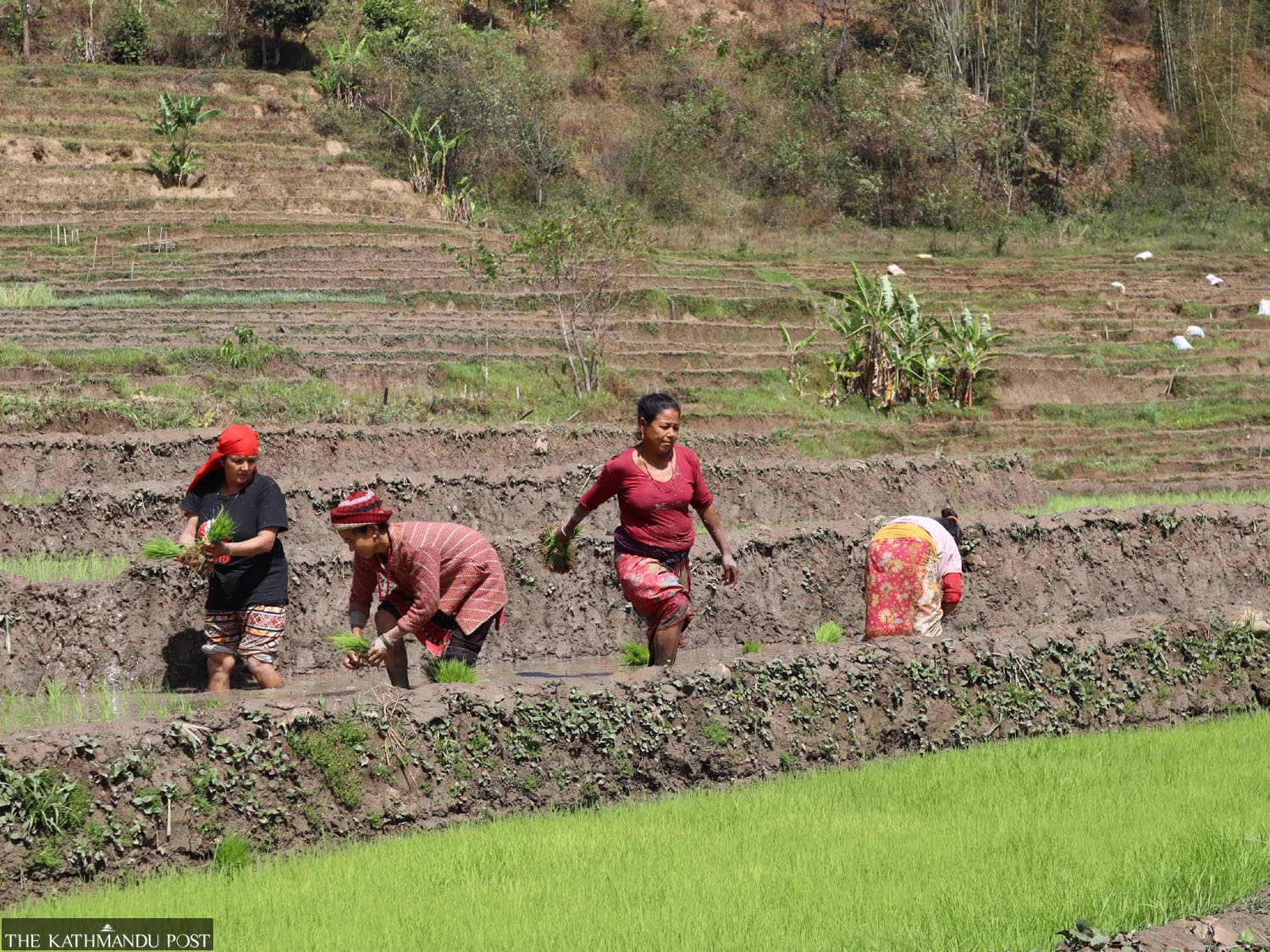 Laxmi Gautam/TKP
---