The week in 10 photos
Here are some of the best photos taken by our photographers between March 12-18.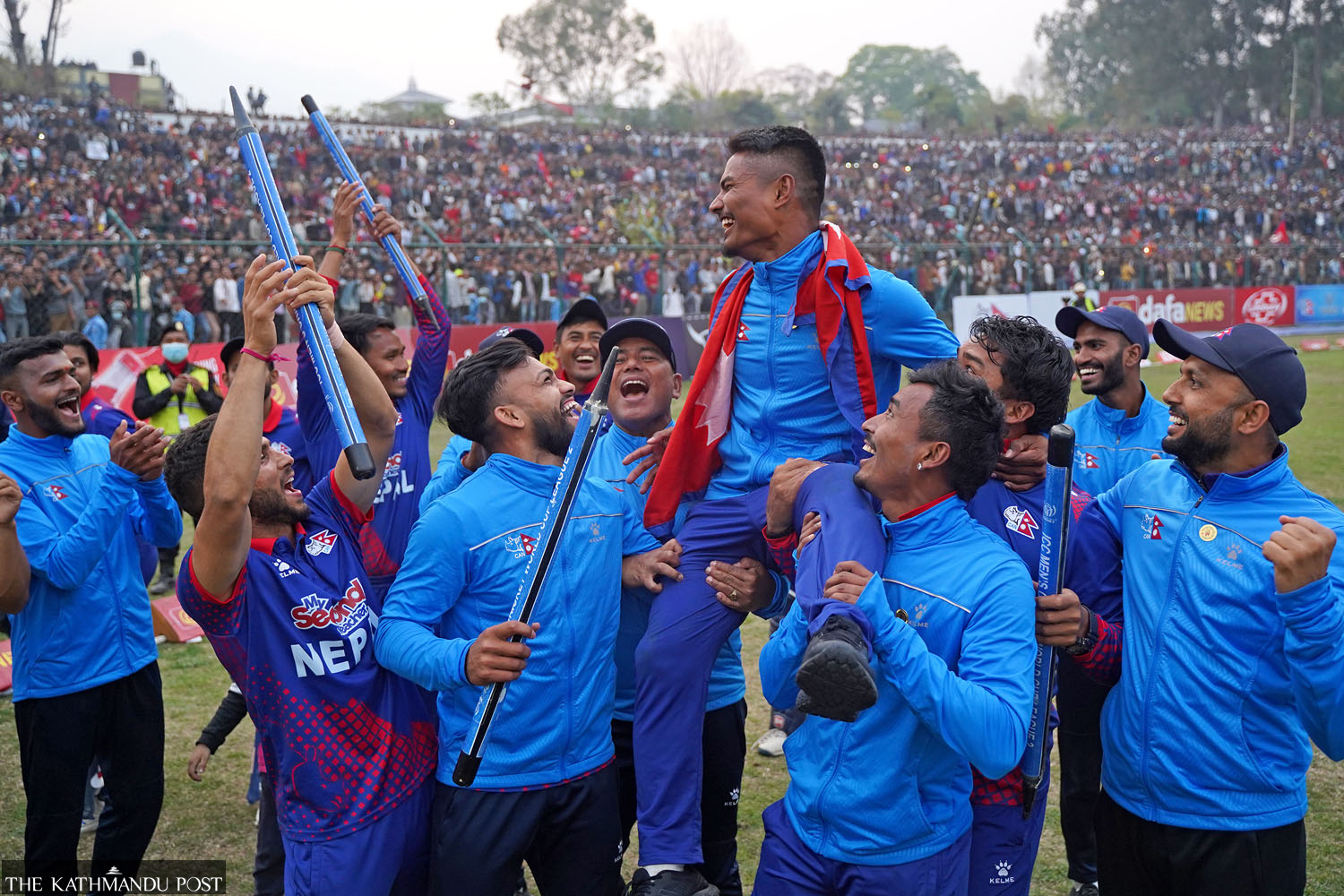 Nepali cricketers celebrate their victory against the United Arab Emirates at the TU cricket ground in Kirtipur on Thursday. Angad Dhakal/TKP
Published at : March 18, 2023
Updated at : March 18, 2023 14:39
Here are the best shots from the week.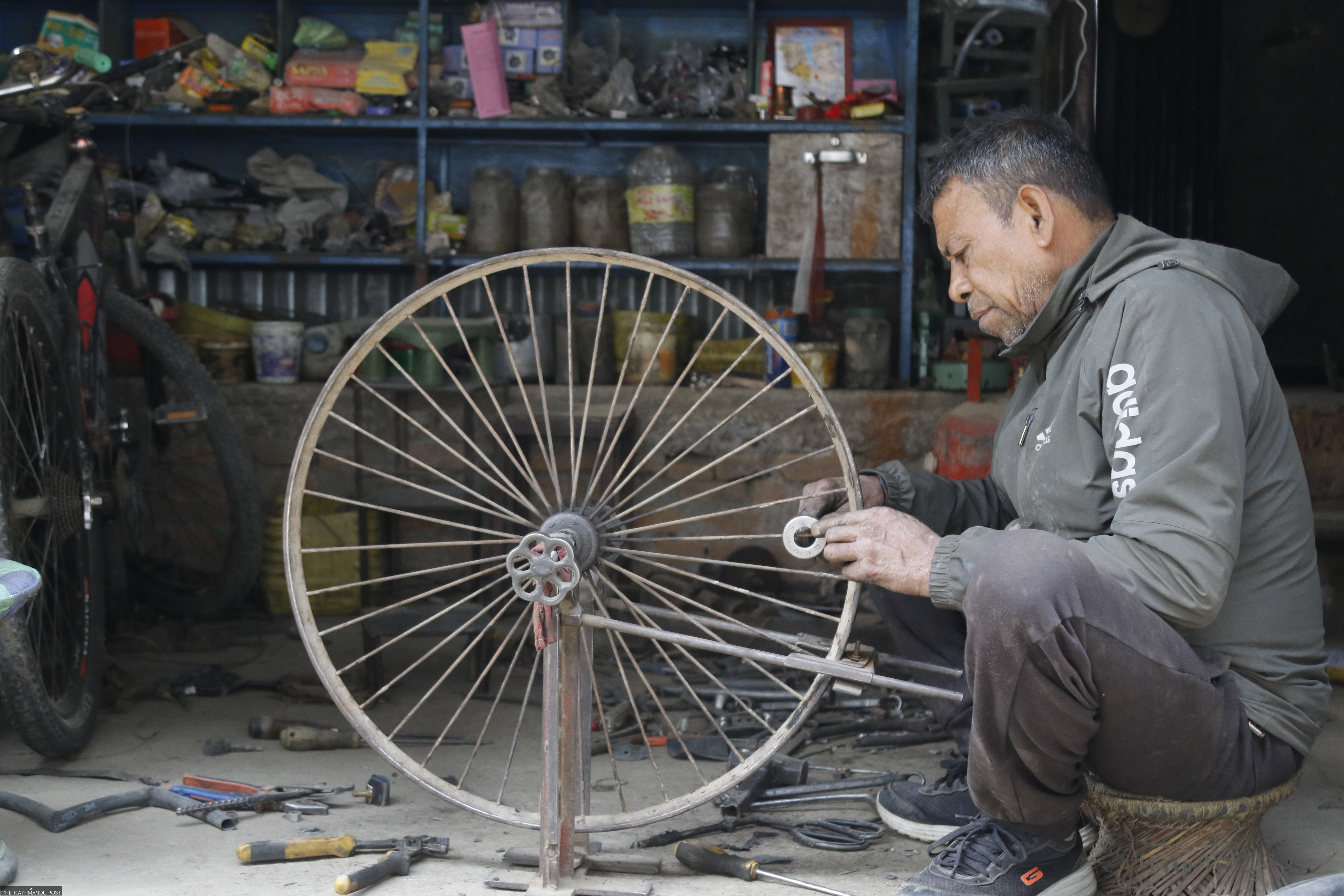 Bishu Sunar, 61, of Nuwakot fixes a warped rickshaw wheel at his workshop at Swayambhu, Kathmandu on Friday. Keshav Thapa/TKP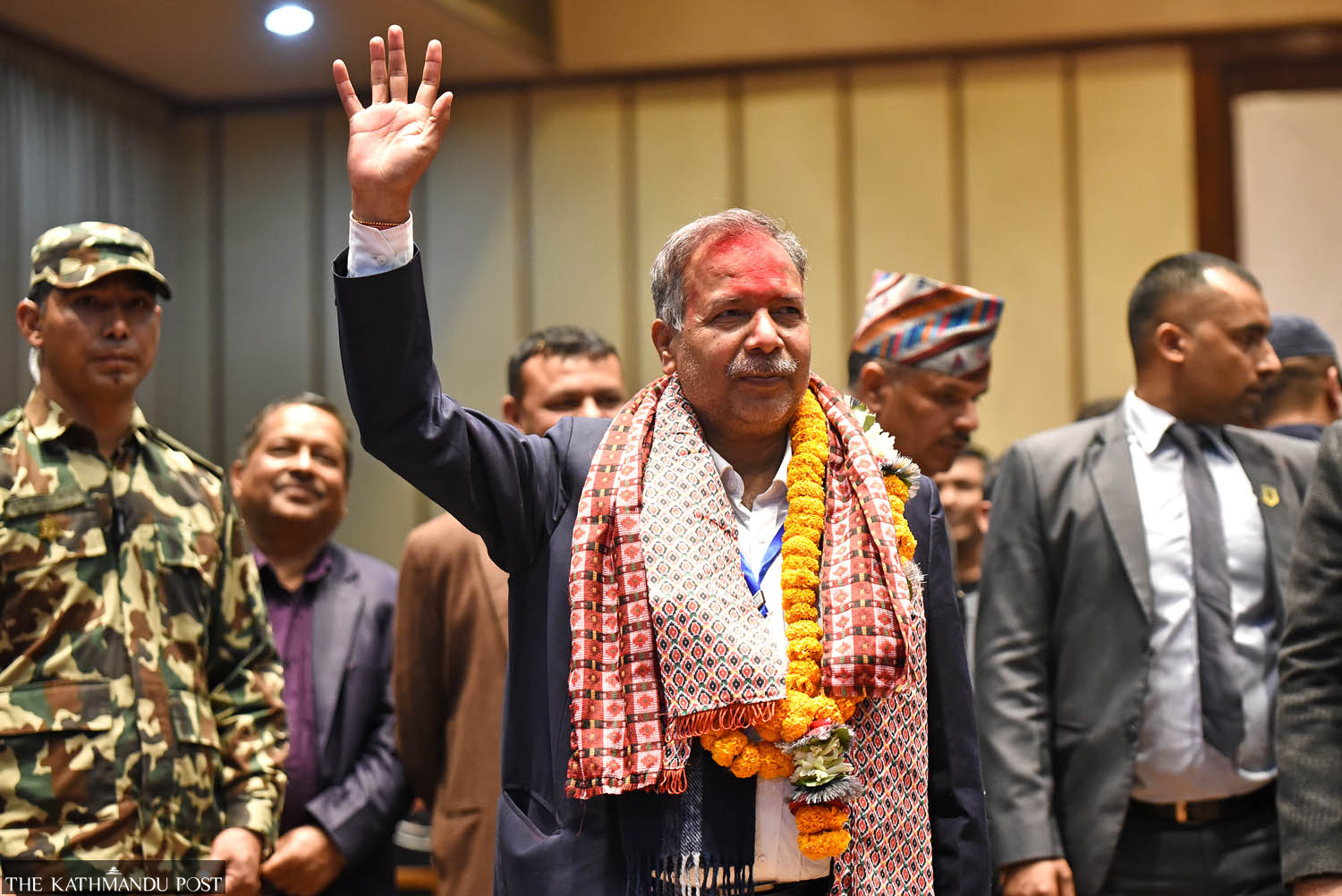 Ram Sahay Prasad Yadav poses after being elected Nepal's Vice President on Friday. Angad Dhakal/TKP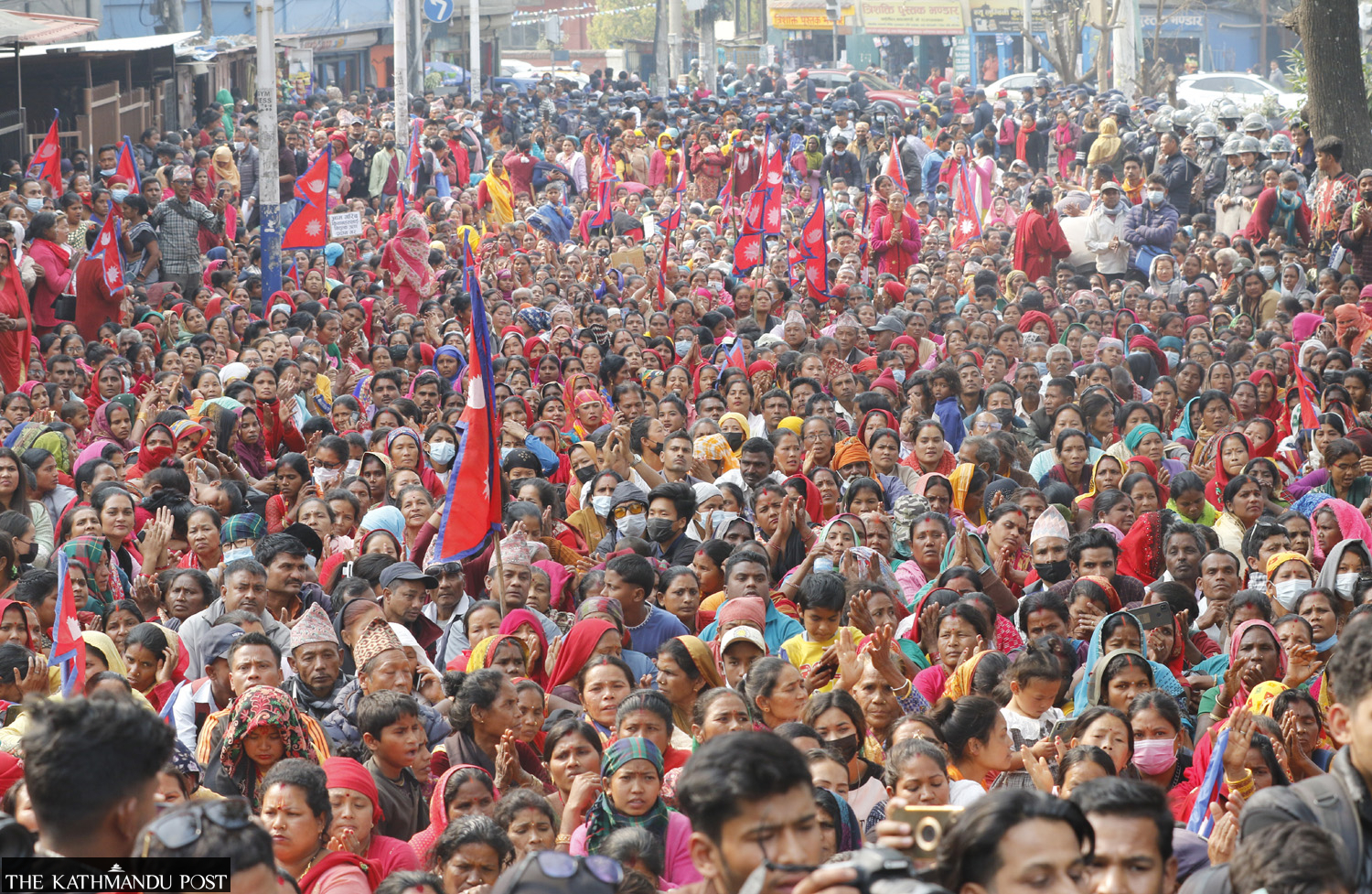 Farmers from various parts of the country descended on the Capital Tuesday to protest 'unscrupulous' lending practices of microfinance firms. Keshav Thapa/TKP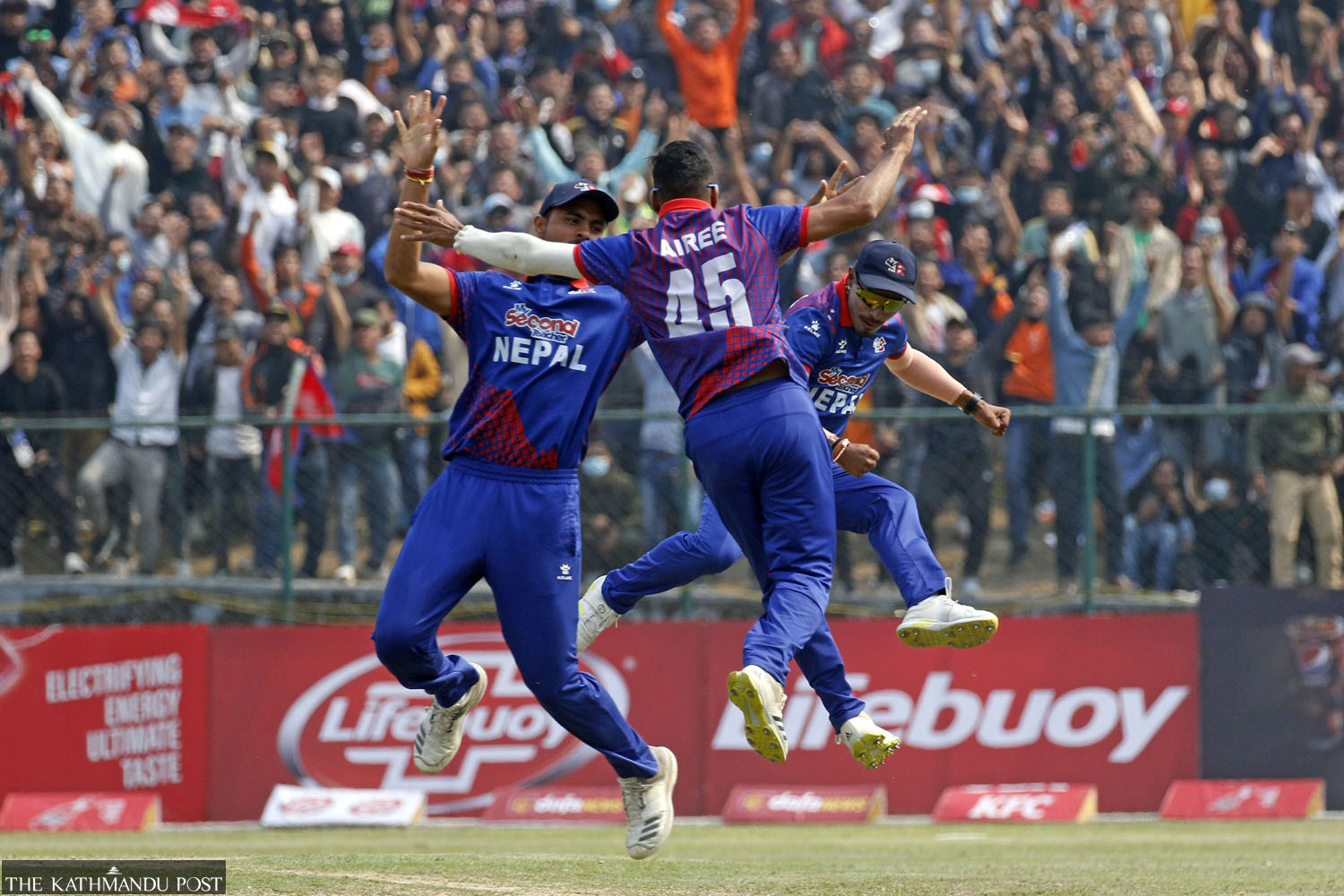 Nepali cricketers celebrate a wicket against the UAE at TU cricket ground in Kirtipur on Sunday. Hemanta Shrestha/TKP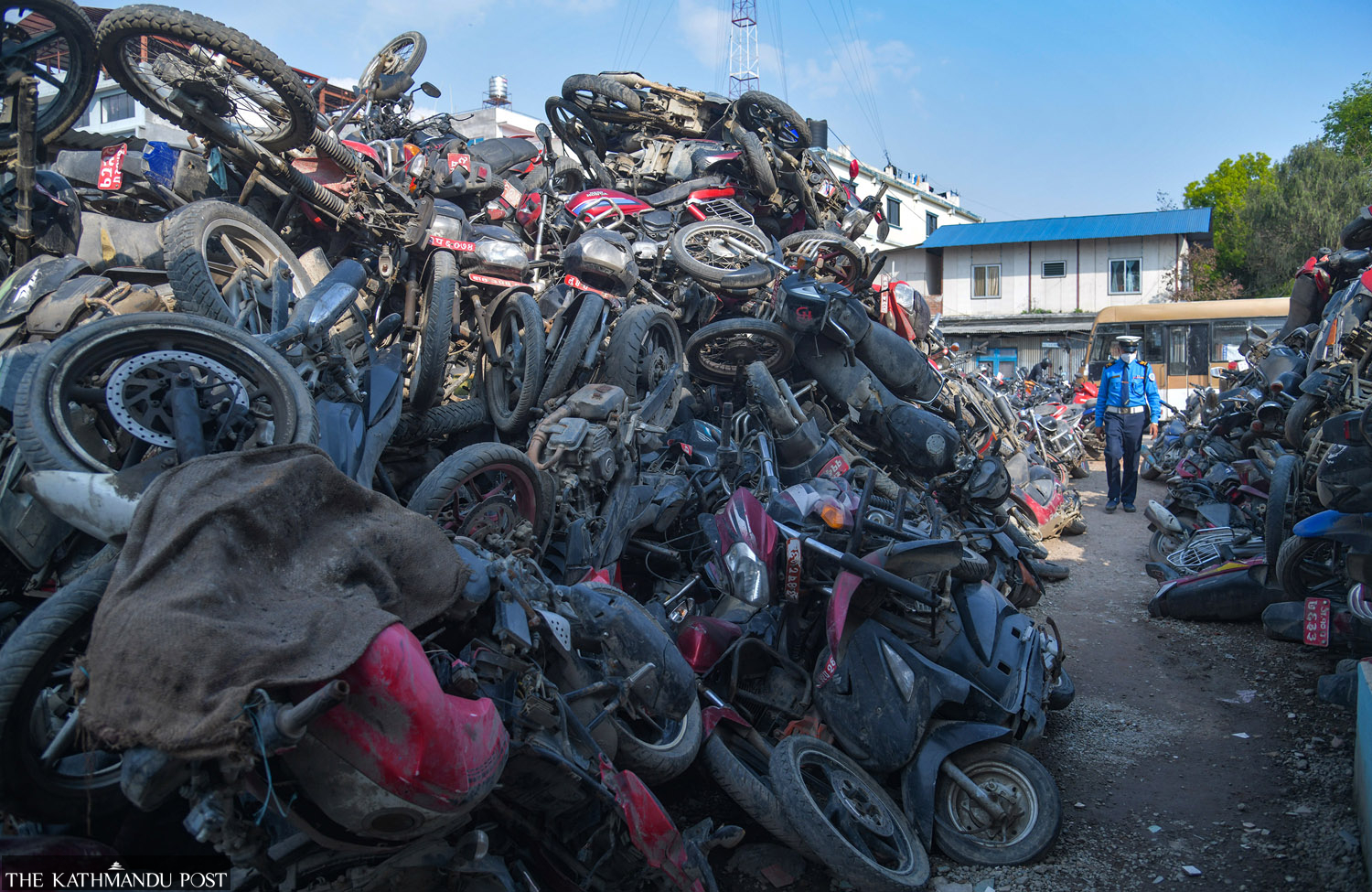 A policeman pictured amid stacks of unclaimed motorcycles at the Baggikhana traffic police office in Kathmandu. Deepak KC/TKP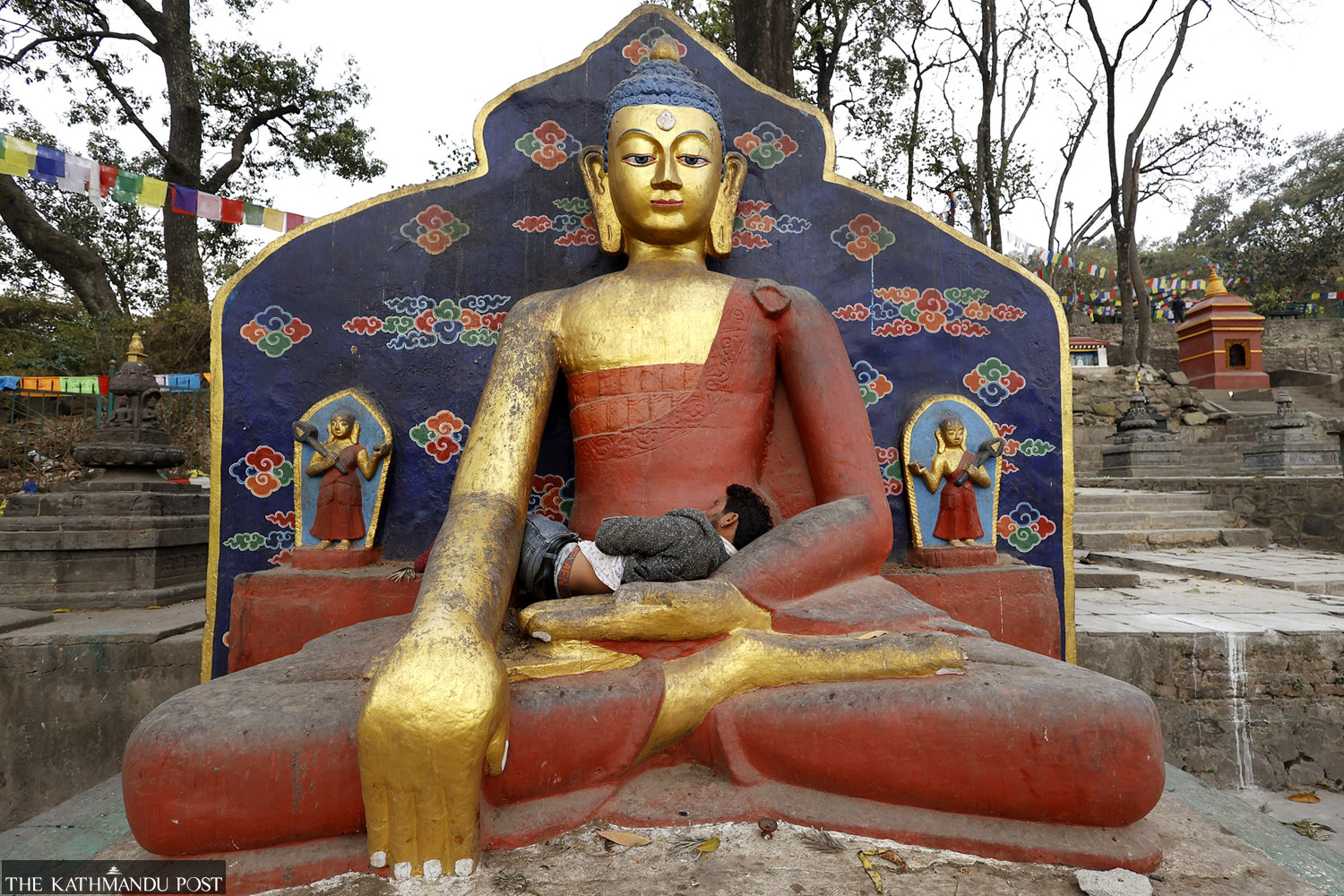 A man sleeps on the lap of a Buddha statue at Bhagawan Pau, Swayambhu in Kathmandu on Saturday. Sanjog Manandhar/TKP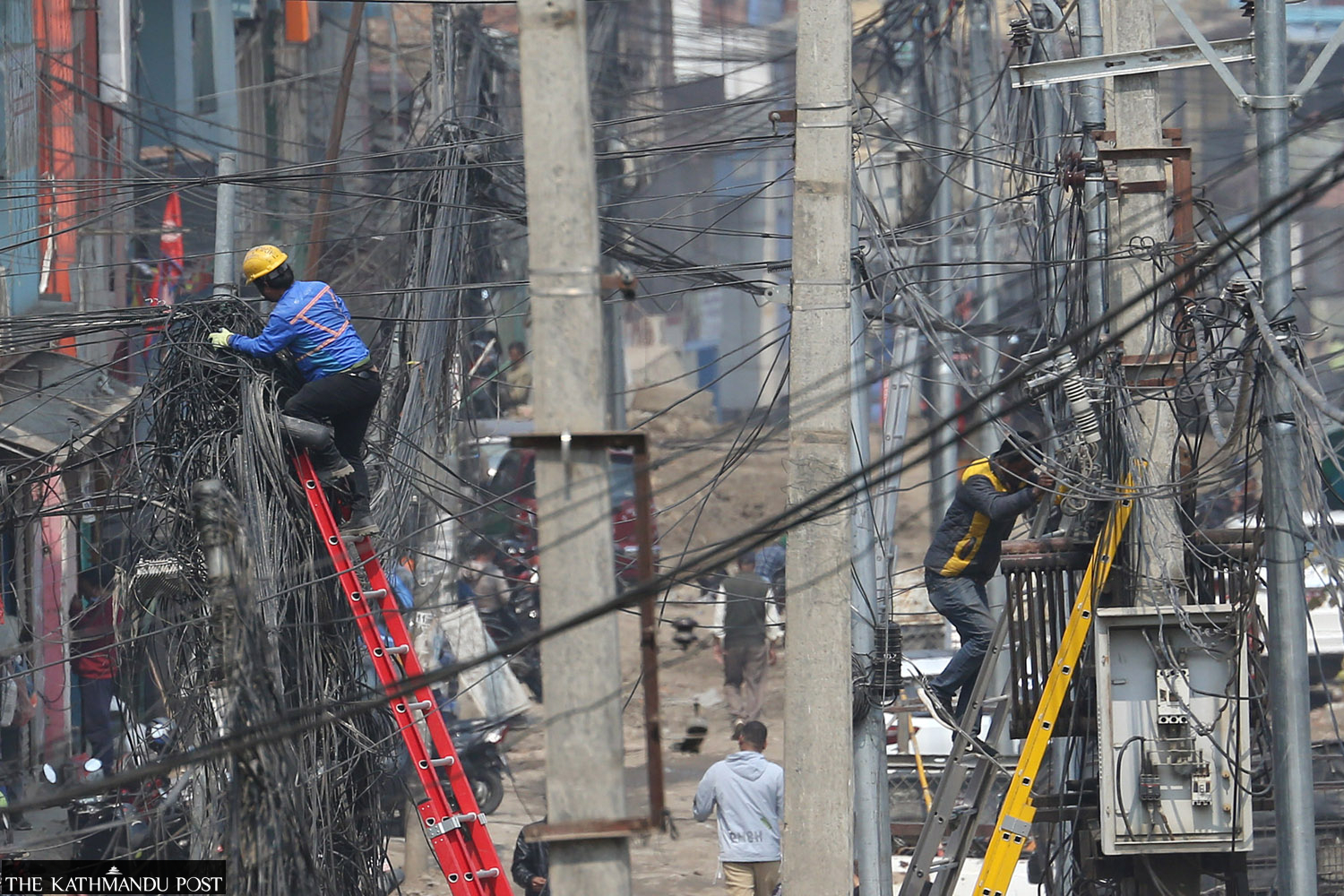 Staffers of internet service provider companies work tangled bundles of overhead cables at the Kalanki-Sitapaila section of the Ring Road on Sunday. Sanjog Manandhar/TKP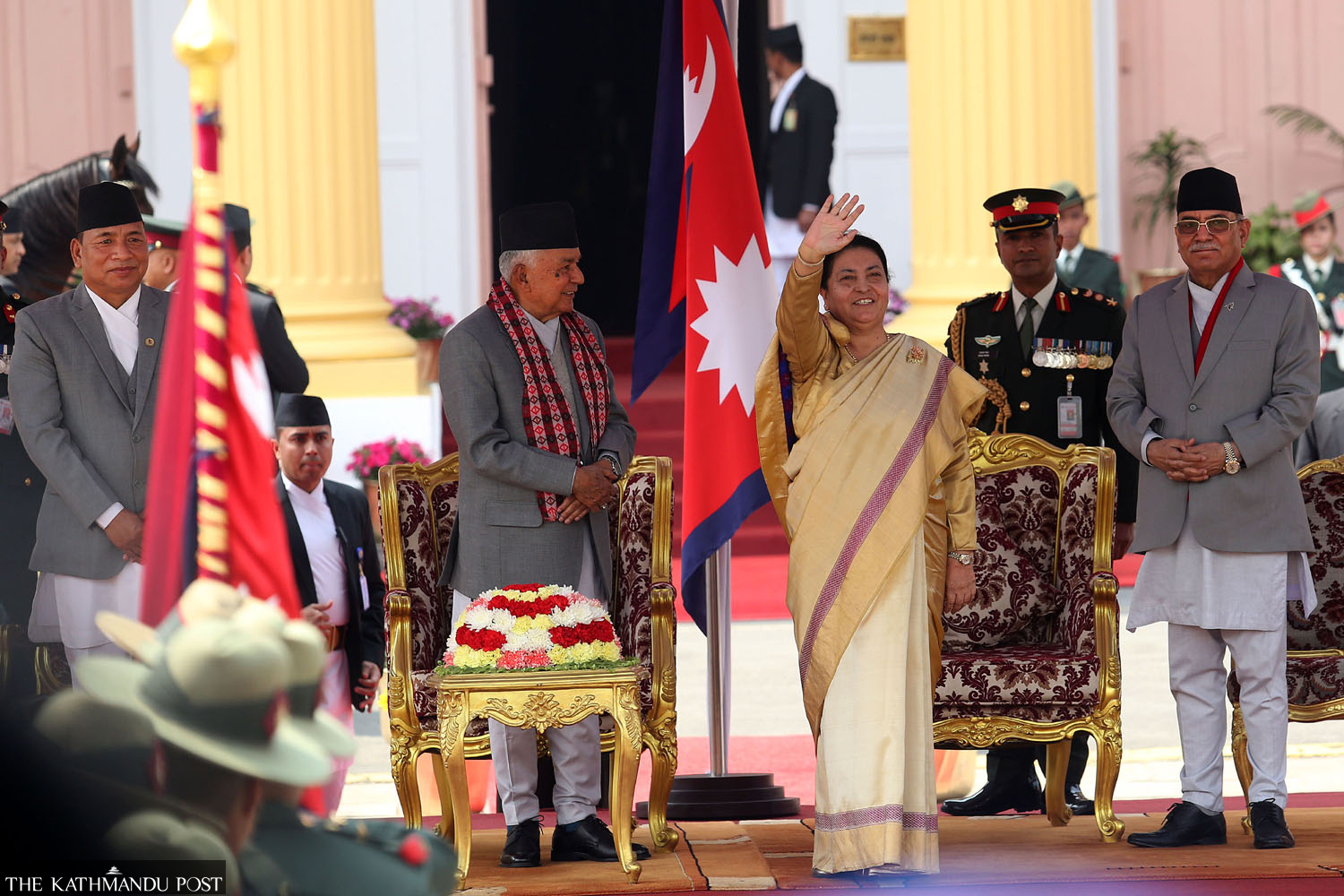 Outgoing President Bidya Devi Bhandari waves as newly sworn-in President Ram Chandra Paudel (third right) looks on at the President's Office, Sheetal Niwas on Monday. Prime Minister Pushpa Kamal Dahal is seen on the right. Kiran Panday/TKP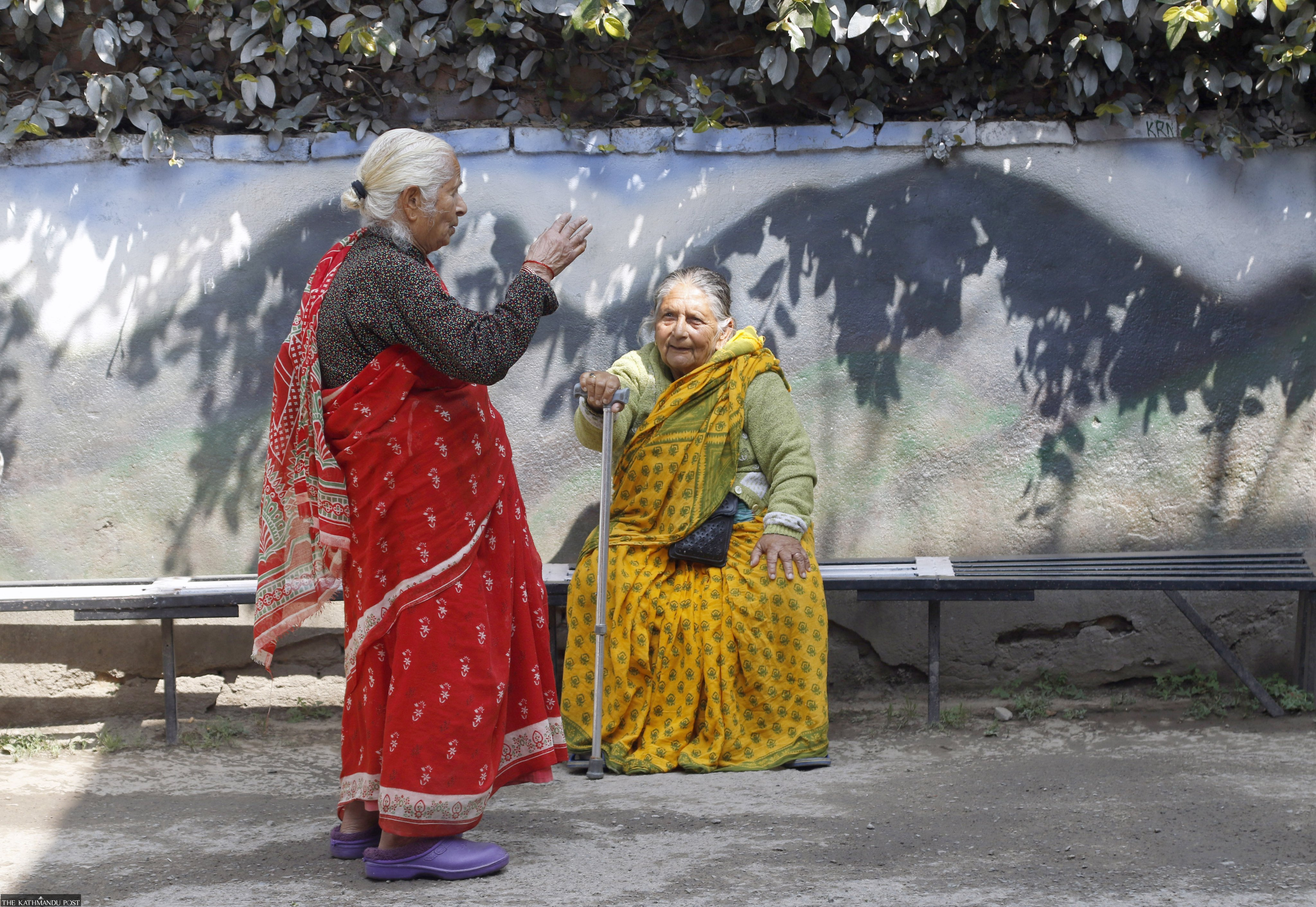 Two elderly women engage in a conversation at a Battisputali neighbourhood in Kathmandu in this recent picture. Keshav Thapa/TKP
---