The week in 15 photos
Here are some of the best photos taken by our photographers and reporters between February 5-11.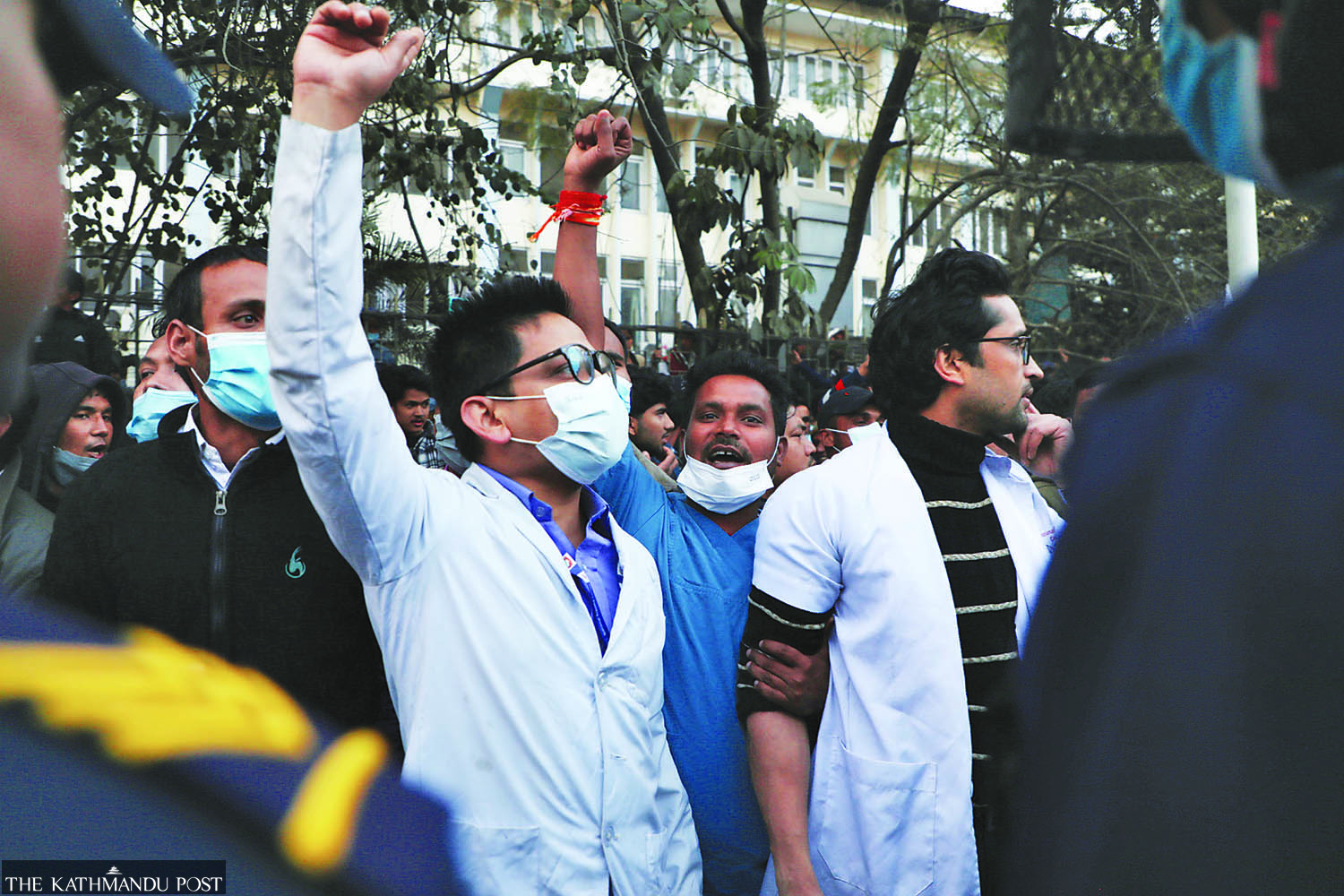 Doctors at Bir Hospital and National Trauma Centre protest after police baton-charged one of them for walking on the road during the President's convoy. Dr Janith Singh was assaulted by personnel deployed to clear the road for the President's convoy on its way back to Sheetal Niwas. Keshav Thapa/TKP
Published at : February 11, 2023
Updated at : February 11, 2023 14:01
Here are the best shots from the week.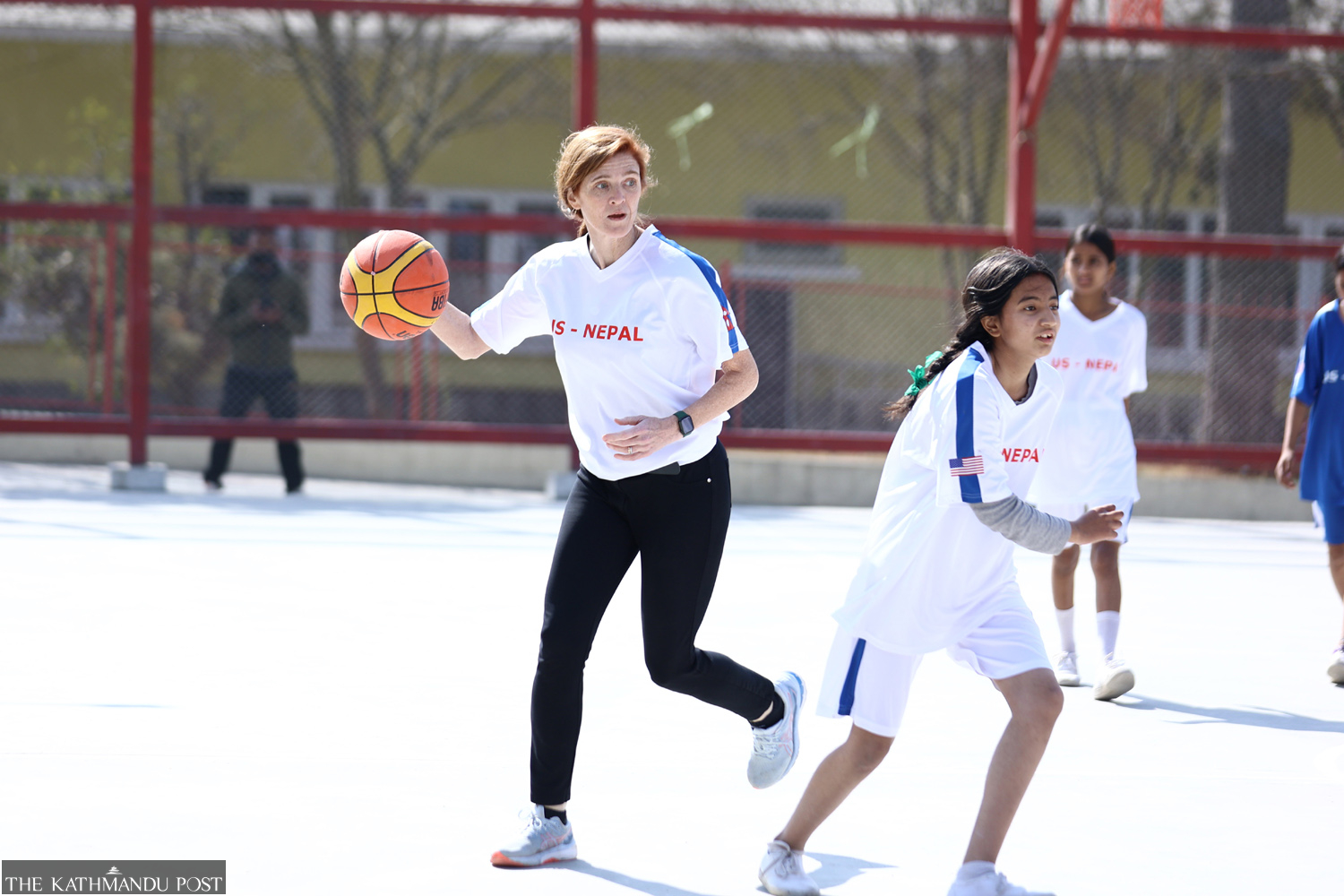 Samantha Power, the chief of the United States international cooperation agency USAID, dribbles the basketball as she plays a match with students of Adarsha Secondary School in Bhaktapur on Tuesday. Keshav Thapa/TKP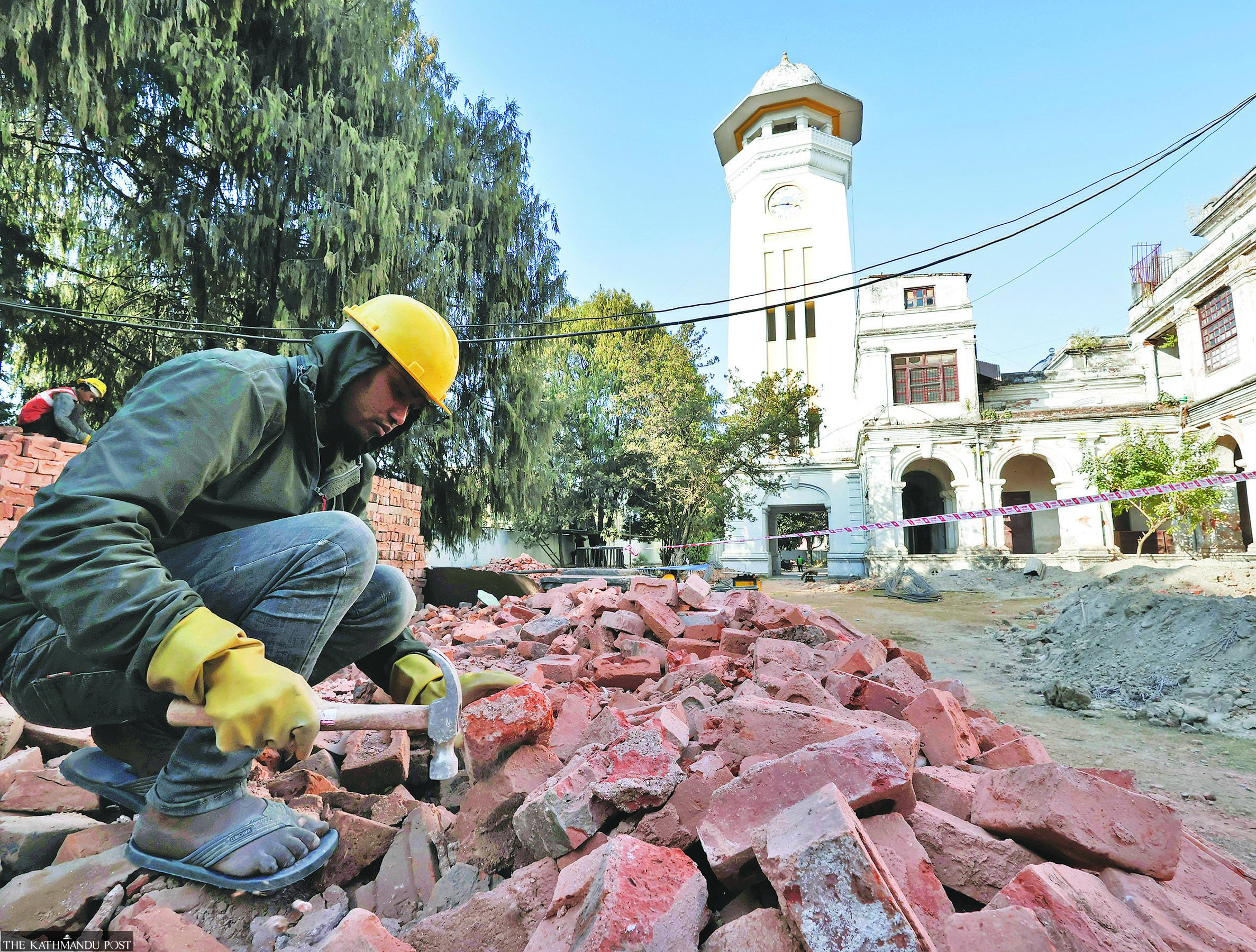 Work began to rebuild the earthquake-damaged wing of the Tri-Chandra College at Ghantaghar (clock tower) in Kathmandu on Friday. Sanjog Manandhar/TKP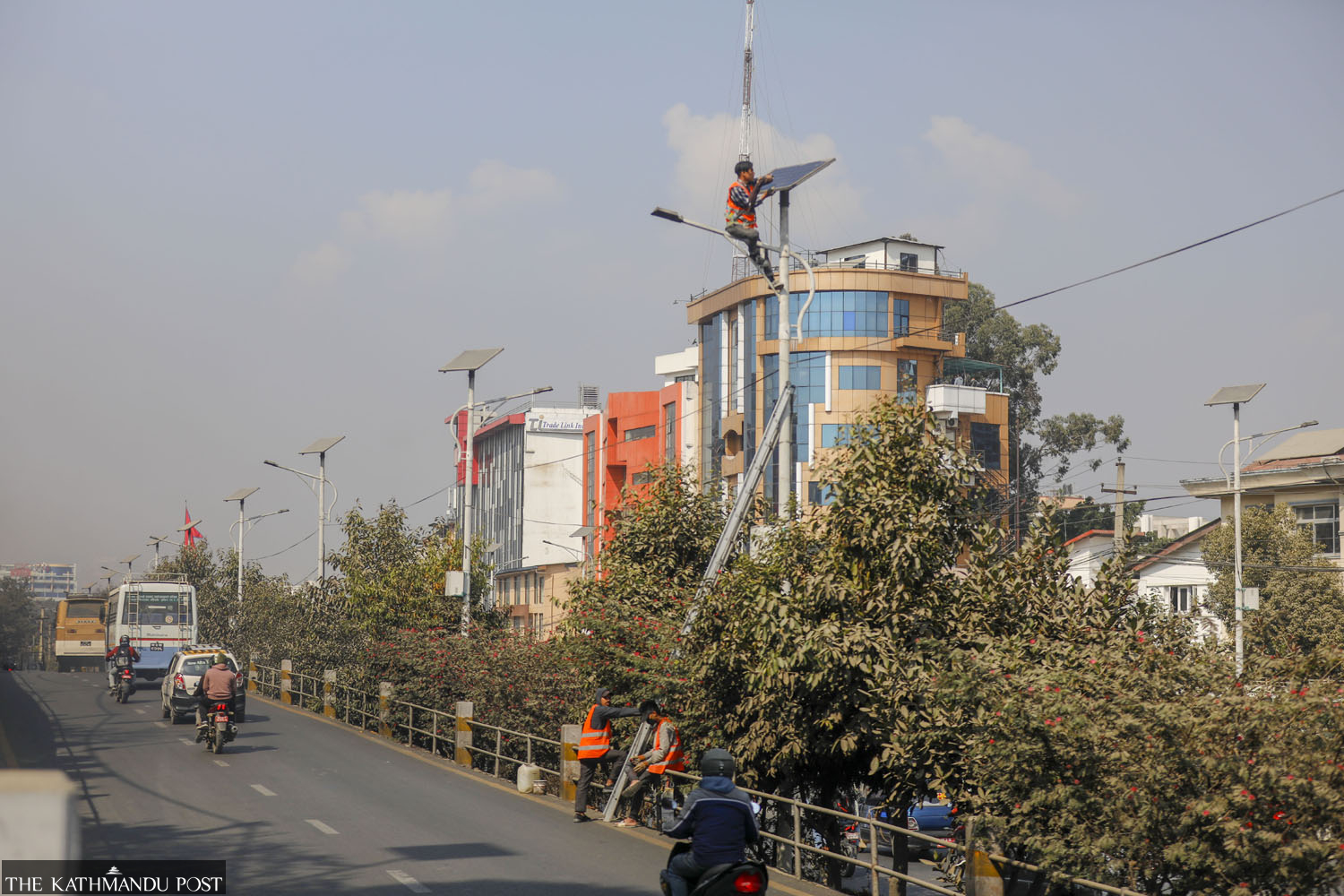 A man cleans the solar panel of a street lamp at Maitighar in Kathmandu on Tuesday. Elite Joshi/TKP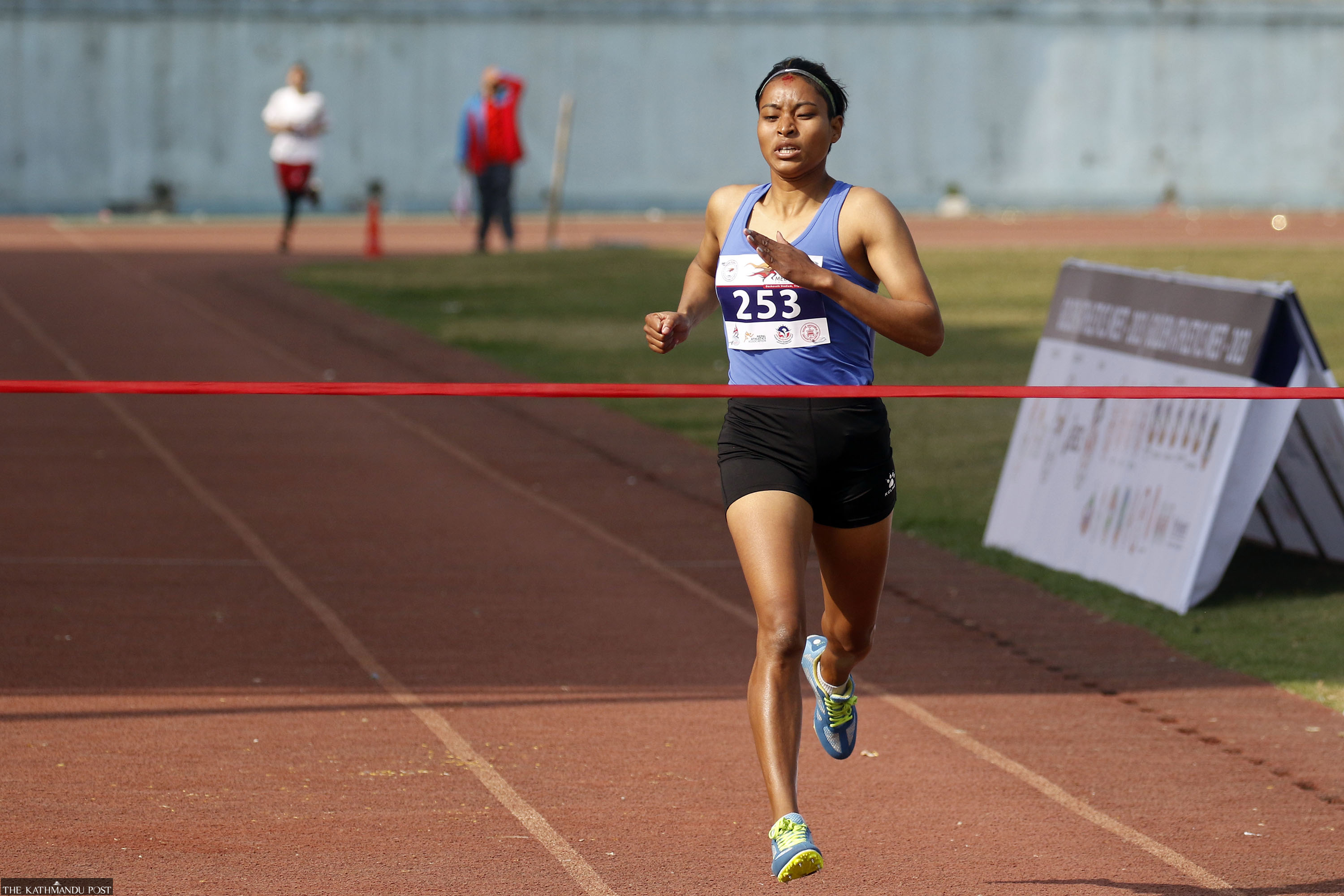 Armed Police Force Club's Ramita Kumari Tharu touches the finish as she wins the women's 400m gold during the Golden Athletics Meet at the Dasharath Stadium track in Tripureshwar on Sunday. Tharu completed the distance in 59.70 seconds. Hemanta Shrestha/TKP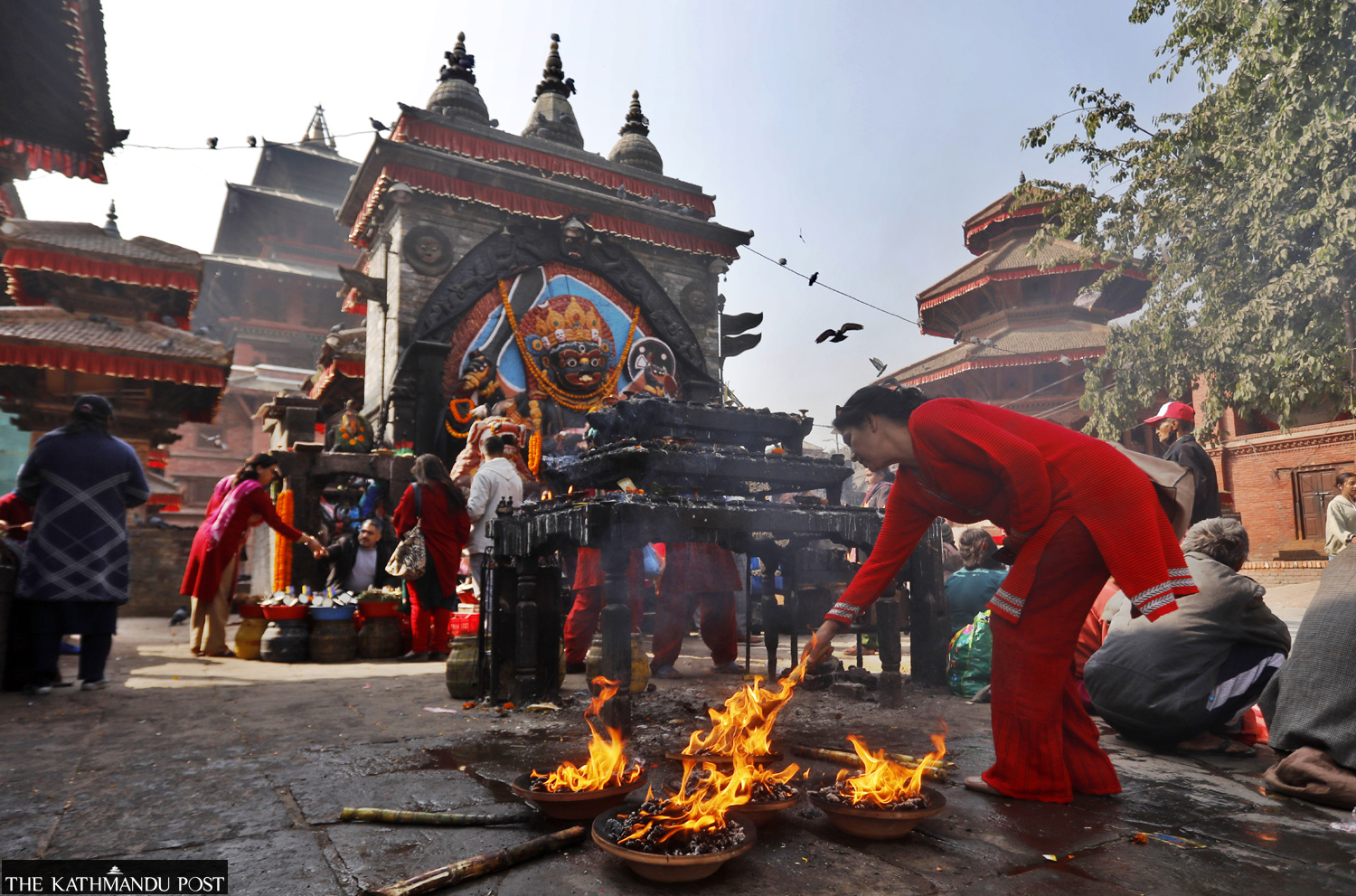 Devotees burn votive wicks in front of Kaal Bhairav Temple at Hanuman Dhoka Durbar Square, Kathmandu on Sunday. Elite Joshi/TKP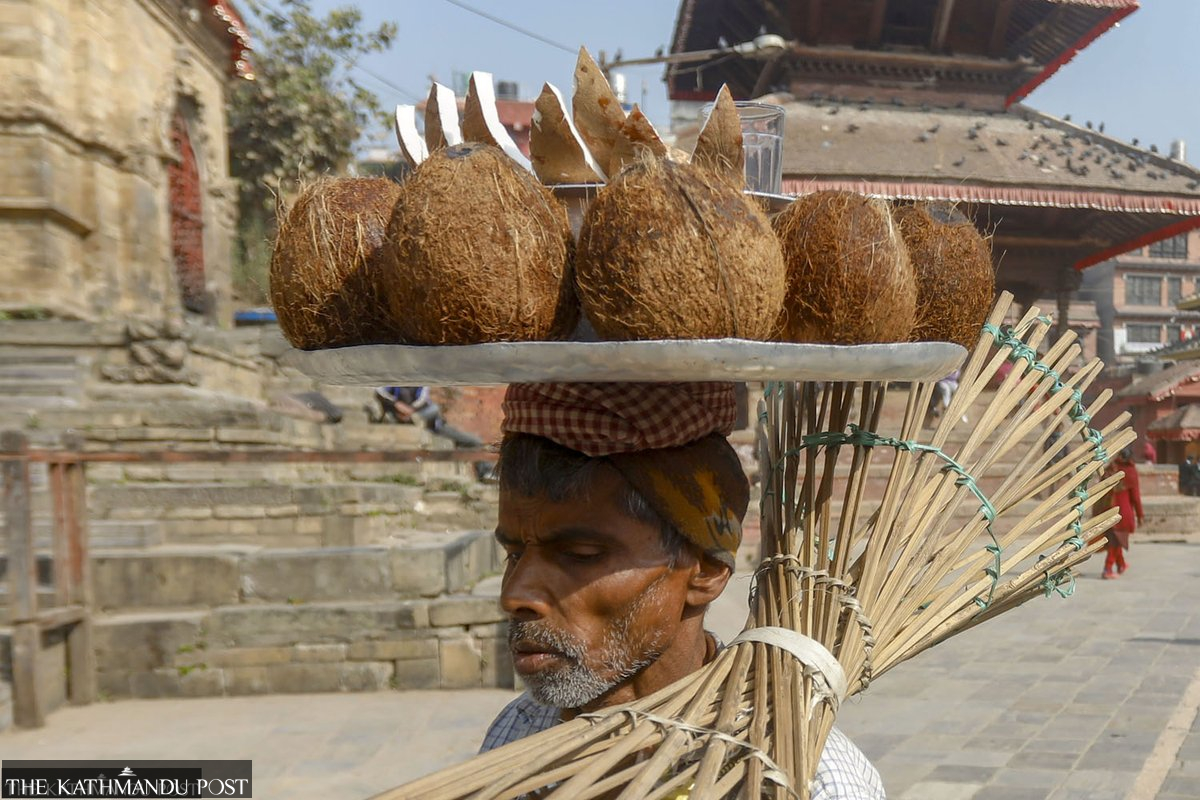 A street vendor balancing a tray of coconut on his head pictured at Kathmandu Durbar Square on Monday. Kathmandu Metropolitan City has launched a crackdown on street vending. Elite Joshi/TKP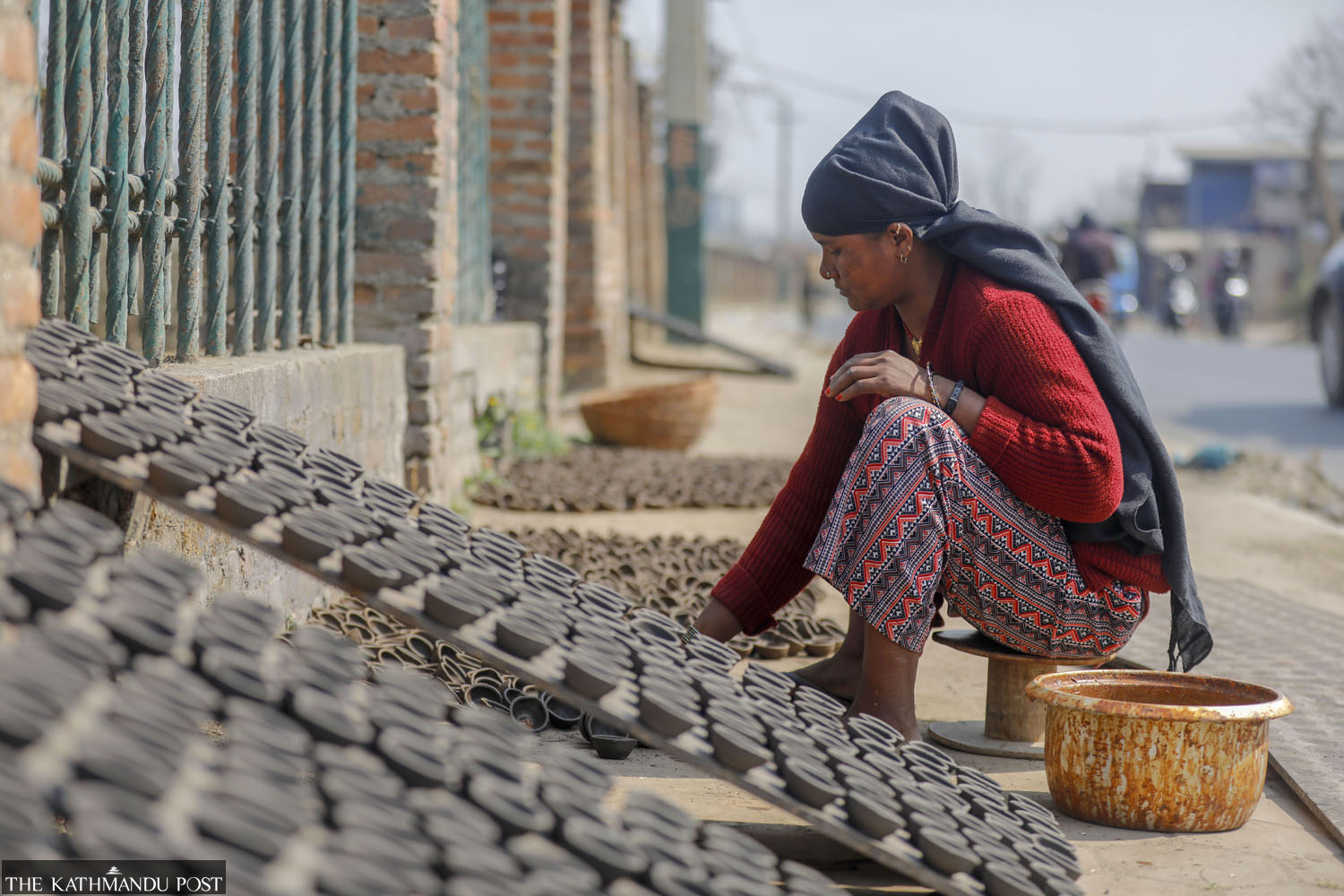 A woman lays earthen lamps to dry in the sun after dipping them in a coloured solution at Sanepa in Lalitpur on Wednesday. Elite Joshi/TKP Elite Joshi/TKP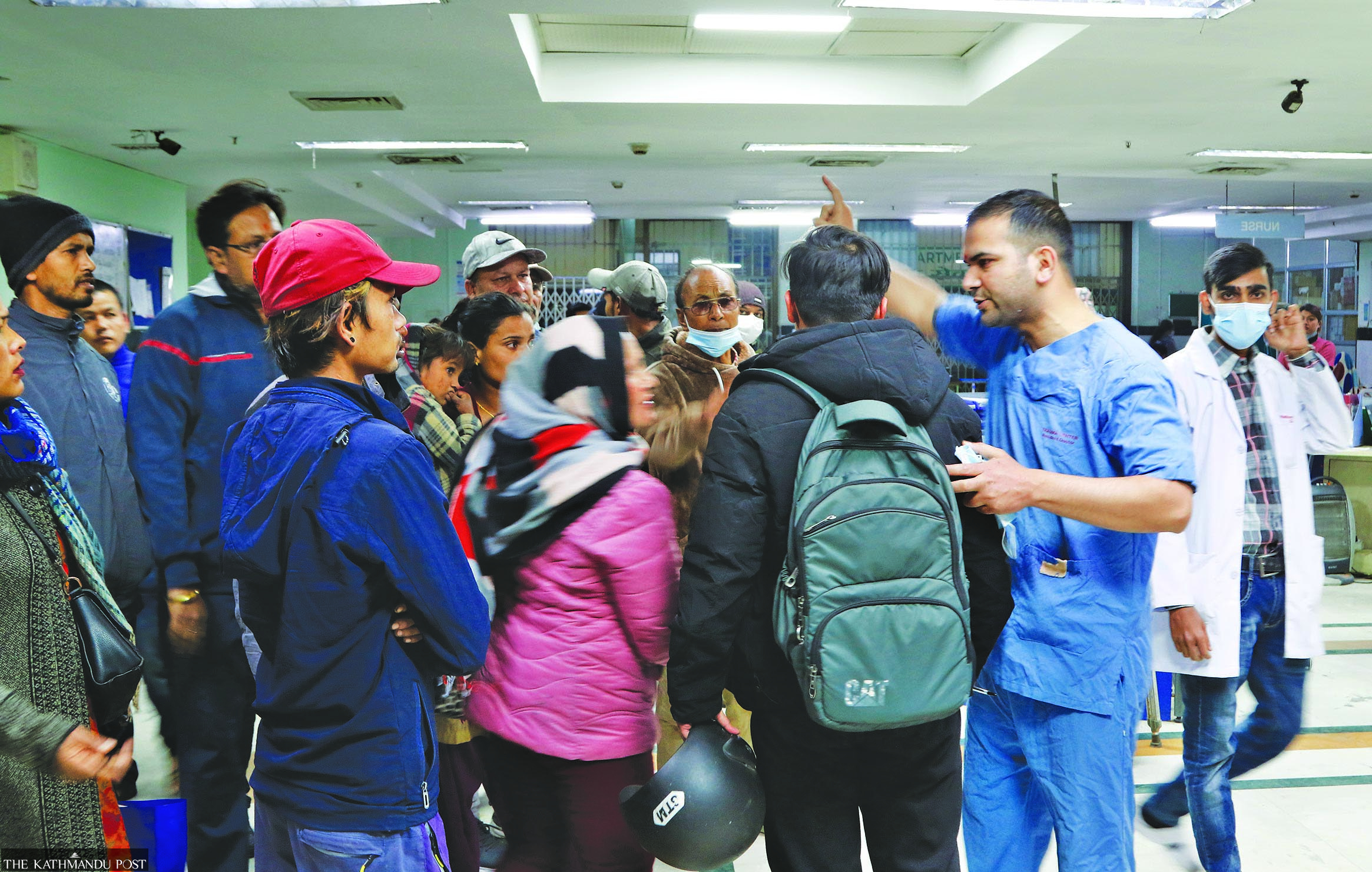 A scene at the National Trauma Centre emergency in Kathmandu as doctors stage a protest after police roughed up one of their colleagues while clearing the road for a presidential convoy on Friday. Keshav Thapa/TKP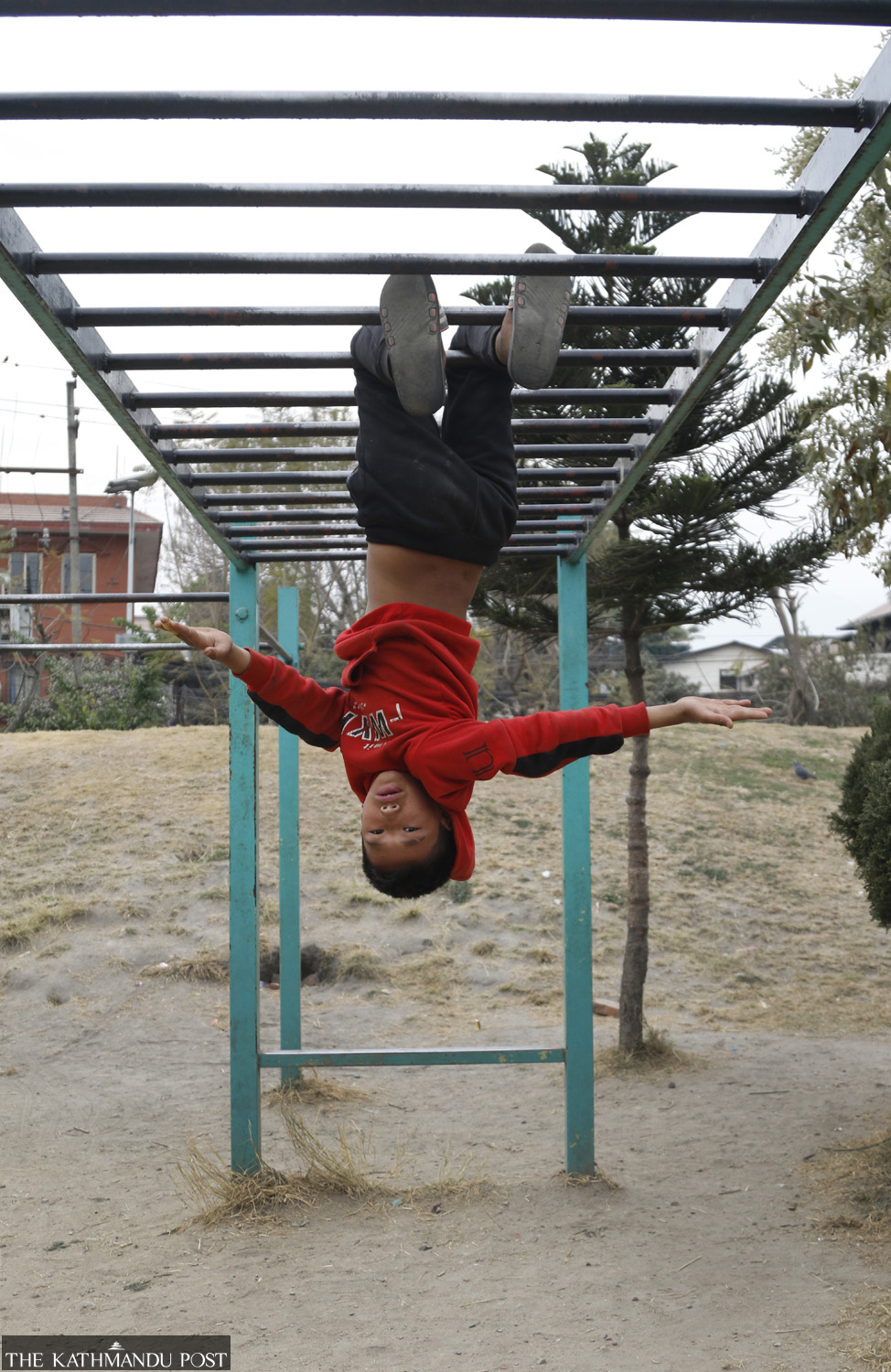 A playful child hangs upside down on monkey bars at Narayanchaur park in Naxal on Monday. Keshav Thapa/TKP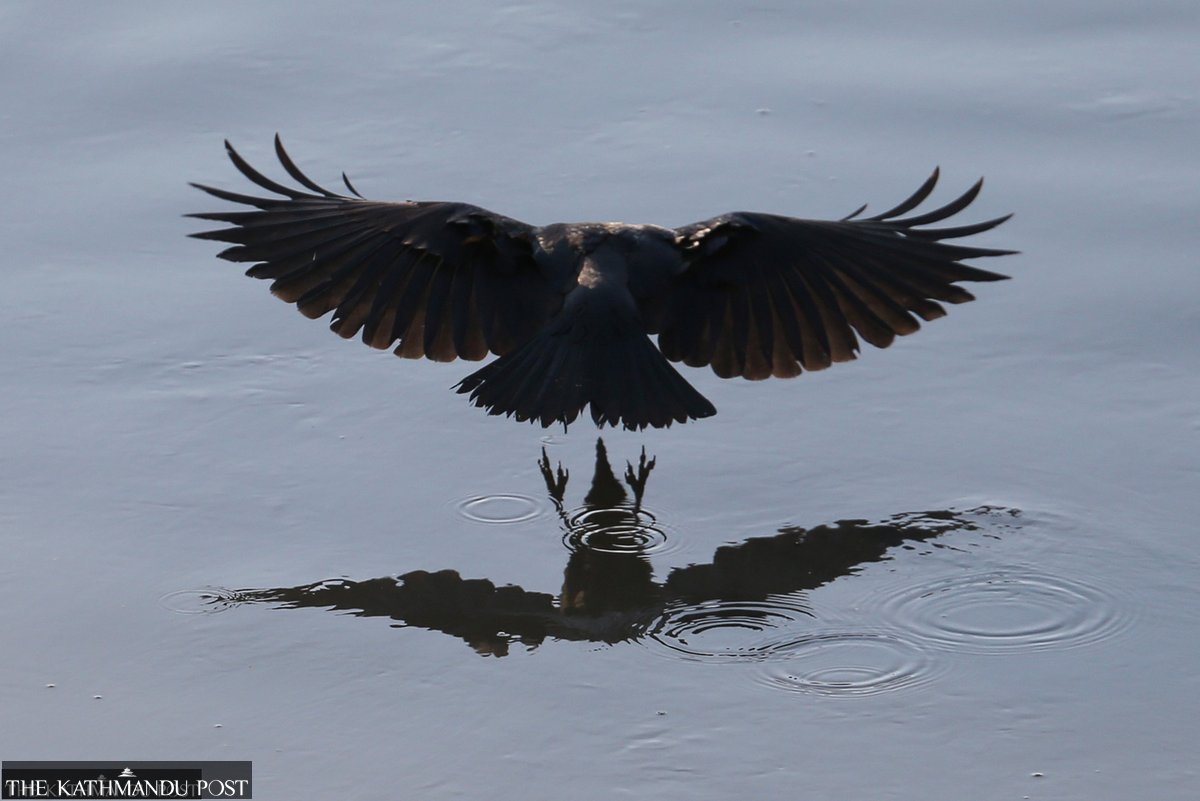 A crow swooping down on prey is reflected in water at the Bagmati river in Kathmandu on Monday. Sanjog Manandhar/TKP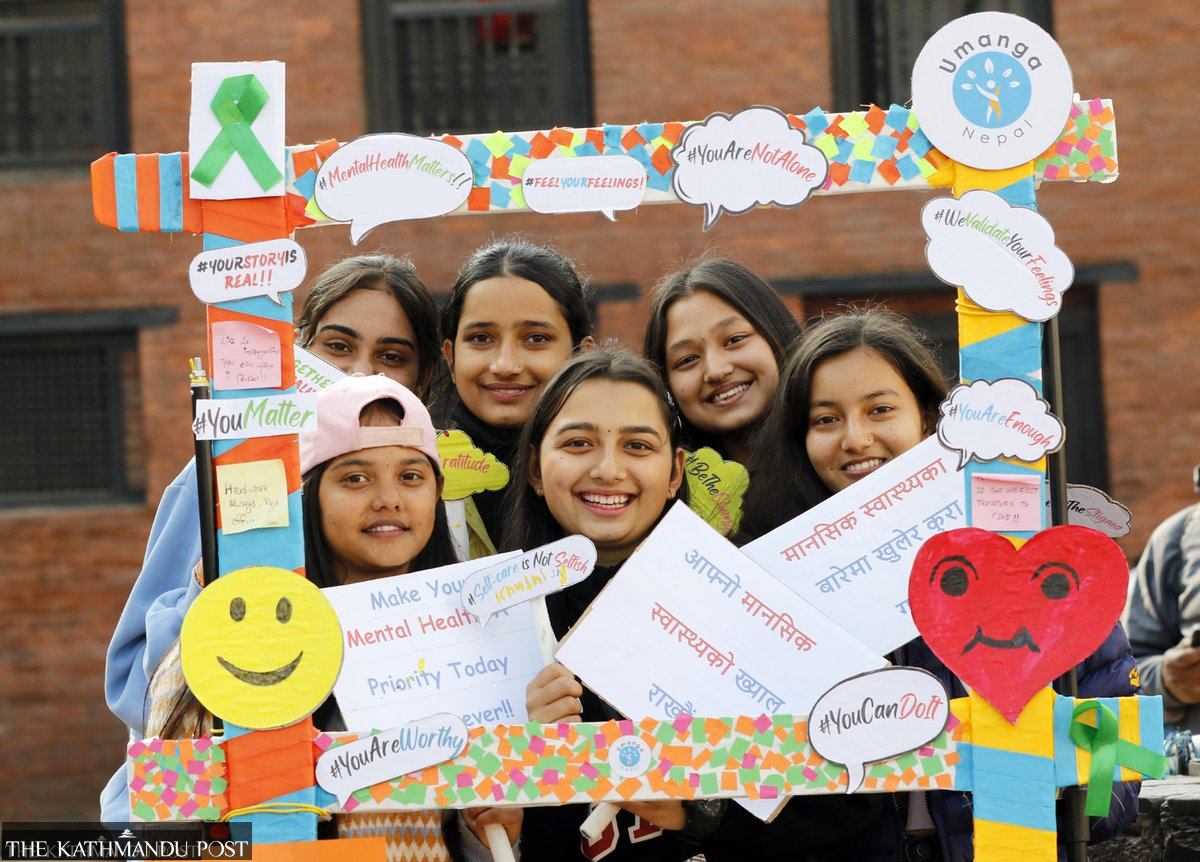 Girls pose with placards related to mental health at Basantapur Durbar Square in Kathmandu on Saturday as they join an awareness campaign. Keshav Thapa/TKP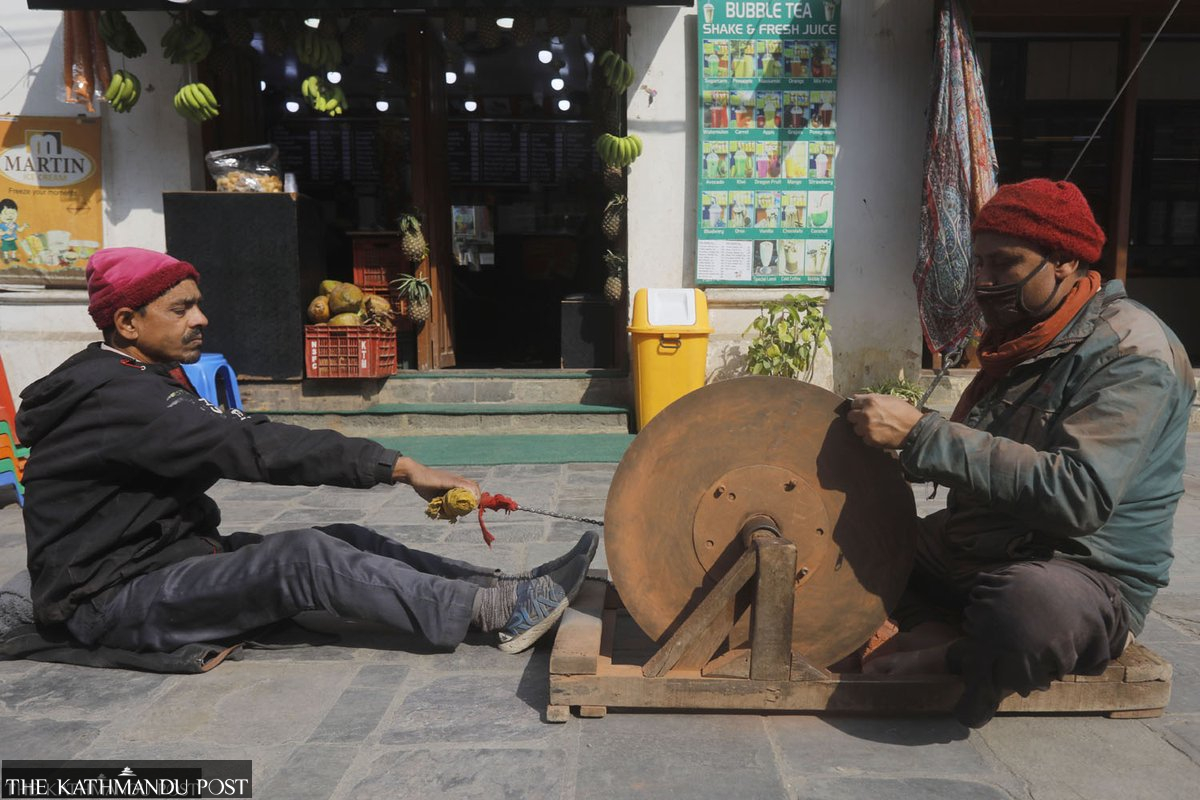 Itinerant sharpeners hone knives using a manually-operated sharpening wheel on a street at Basantapur, Kathmandu, on Monday. Elite Joshi/TKP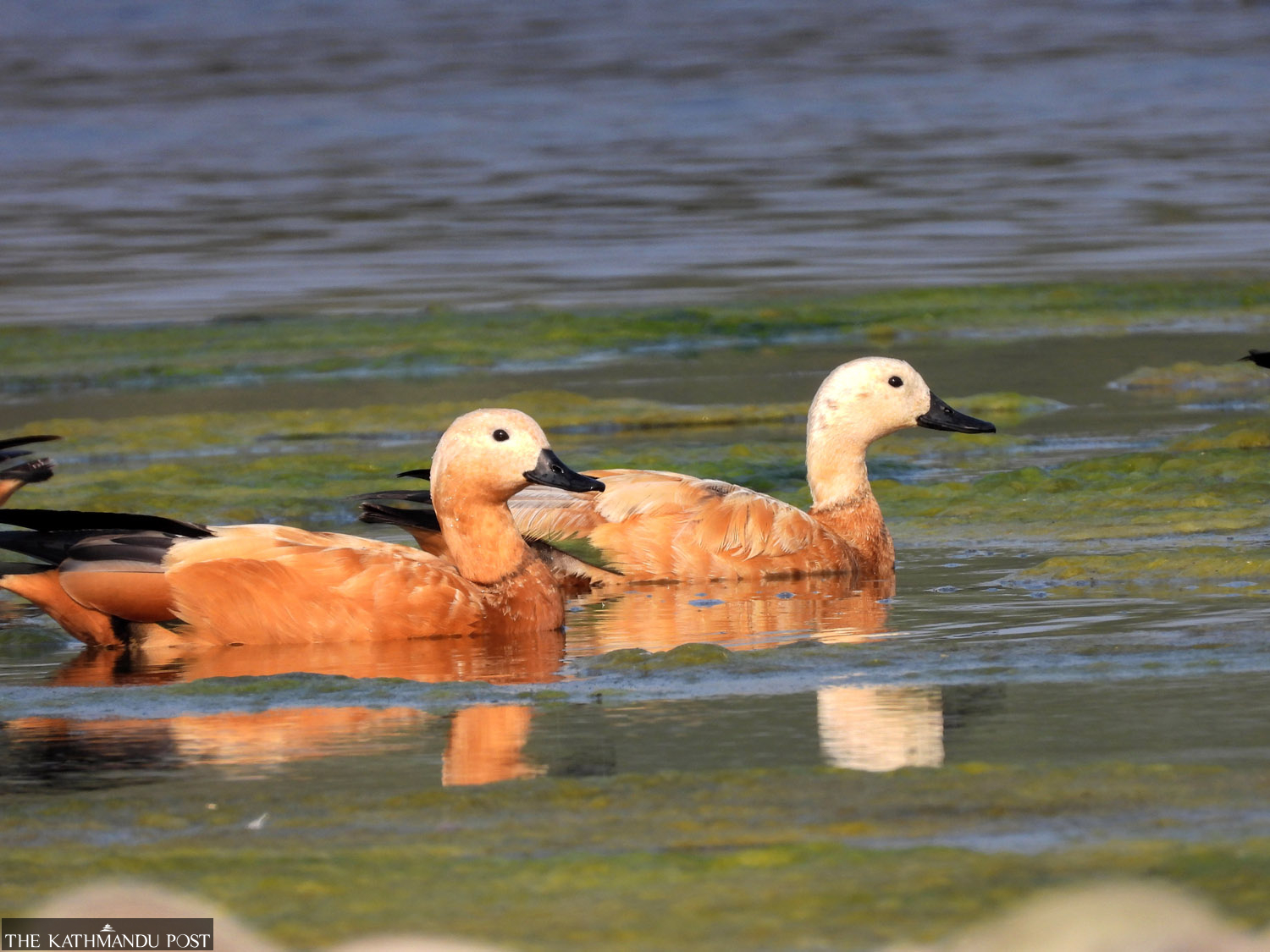 A pair of ruddy shelducks pictured at Jagadishpur Lake, a bird haven in Kapilvastu, last month. The sanctuary has received around 9,000 migratory birds this year. Manoj Paudel/TKP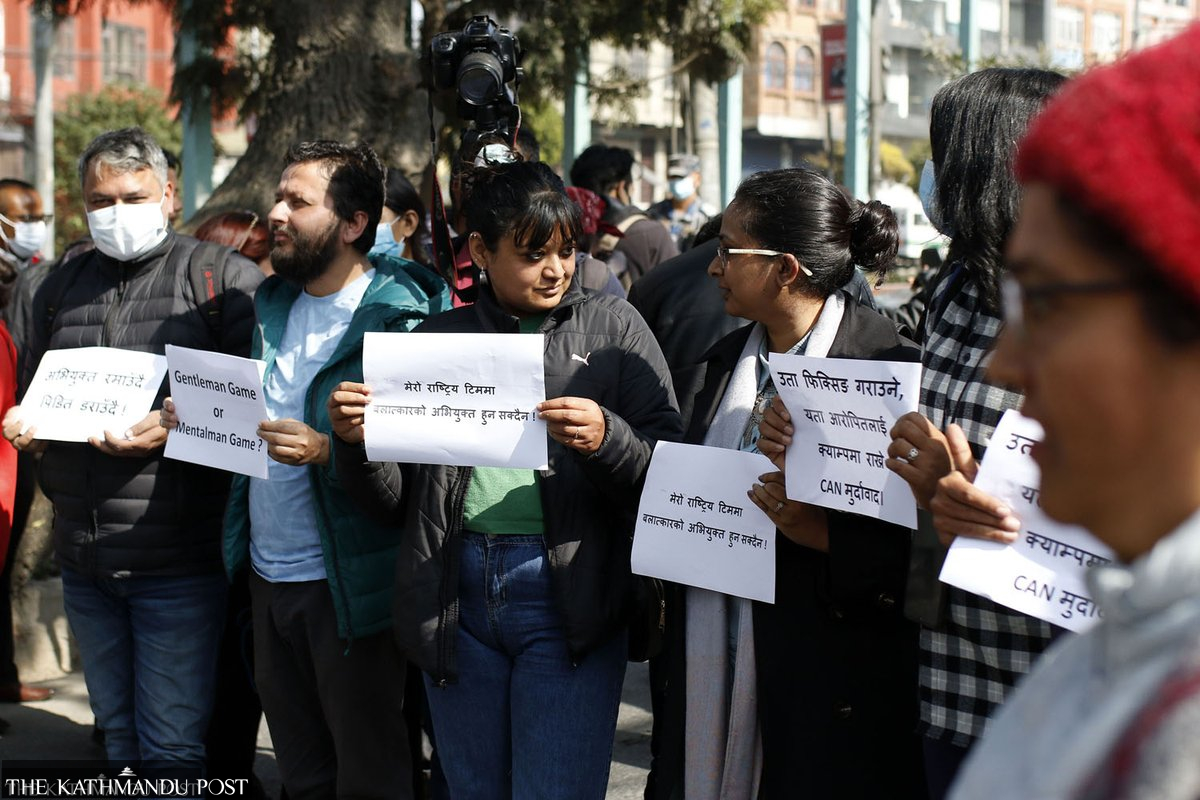 Activists protest at Maitighar in Kathmandu on Saturday against the inclusion of the rape-accused Sandeep Lamichhane in a cricket camp. Hemanta Shrestha/TKP
---