UML takes to the streets to protest against government
Members of CPN-UML-affiliated fraternal organisations took to the streets to protest price hikes and demanded an end to corruption and irregularities in governance.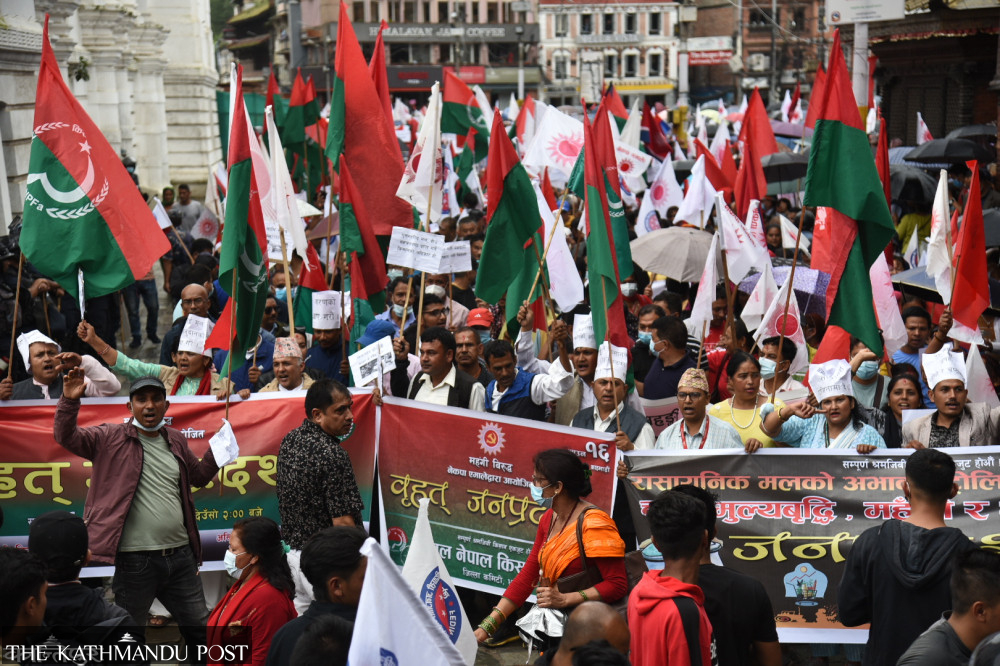 Angad Dhakal/TKP
Published at : August 1, 2022
Updated at : August 1, 2022 15:55
Main opposition CPN-UML's sister organisations on Monday organised a protest in the Capital against inflation, corruption and irregularities.

Members of various organisations affiliated with the main opposition party gathered in Basantapur and demonstrated against the government demanding control of fuel and food prices, and ending corruption and irregularities at all levels of governance.
The demonstrators took out a rally from Basantapur and passed through Bhotahiti before reaching Shanti Batika for a corner meeting.
Here are some photos of the protest by Post's Angad Dhakal.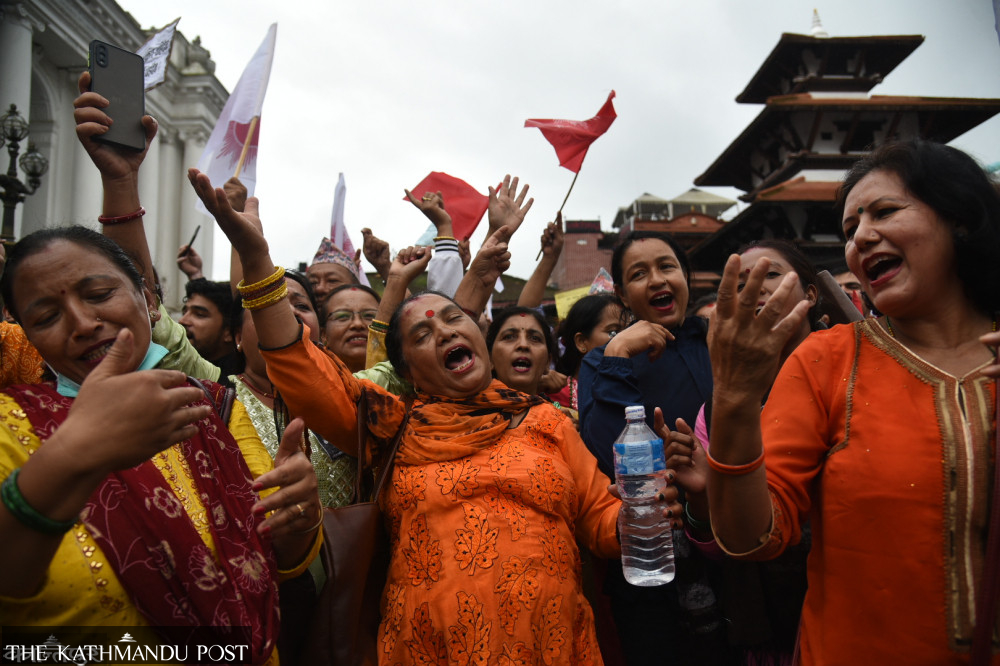 Angad Dhakal/TKP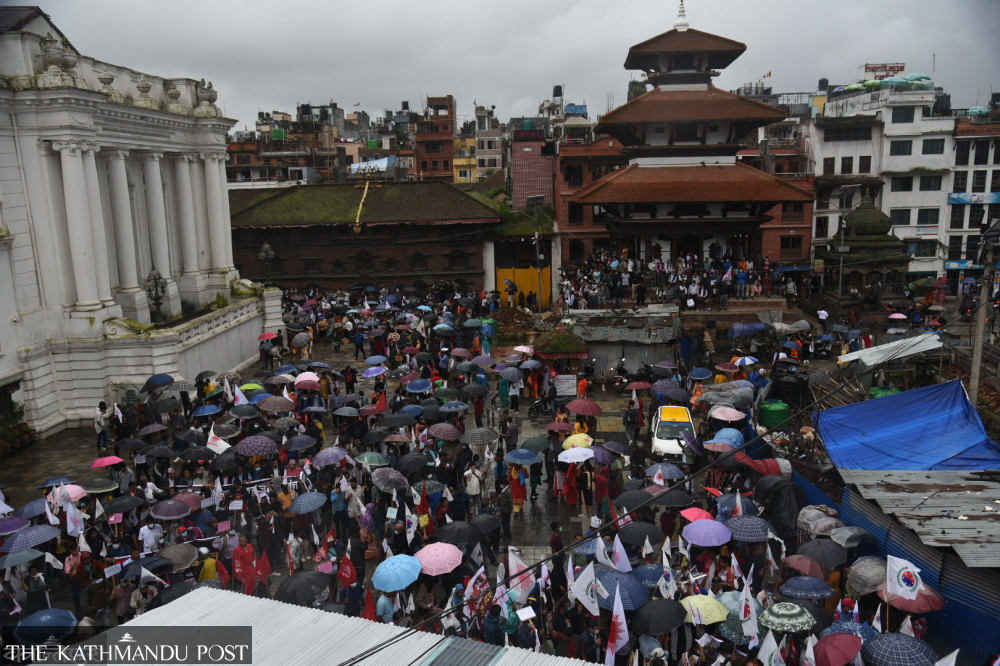 Angad Dhakal/TKP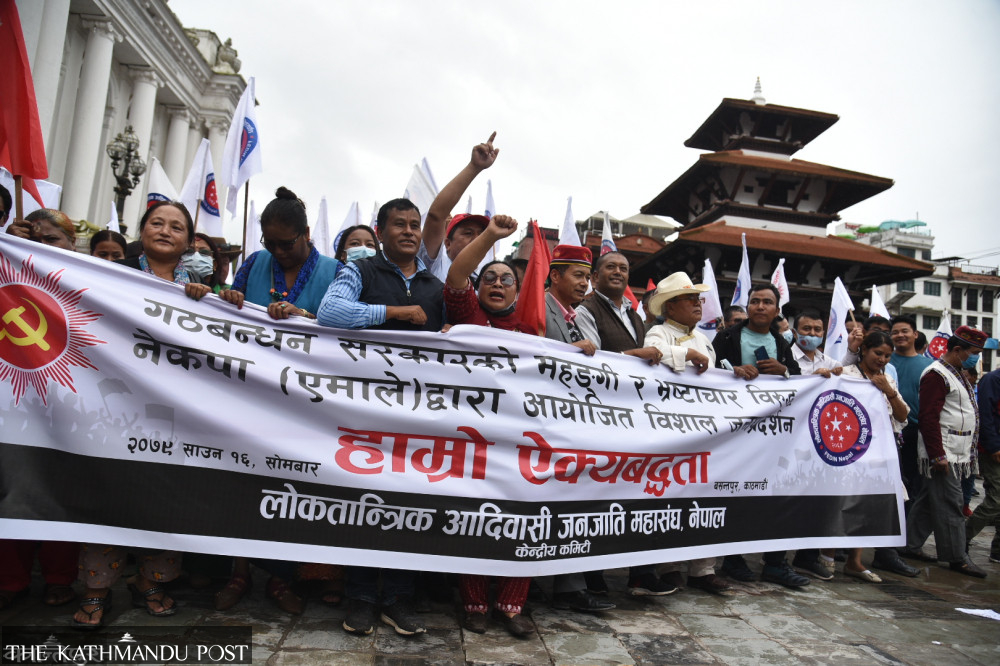 Angad Dhakal/TKP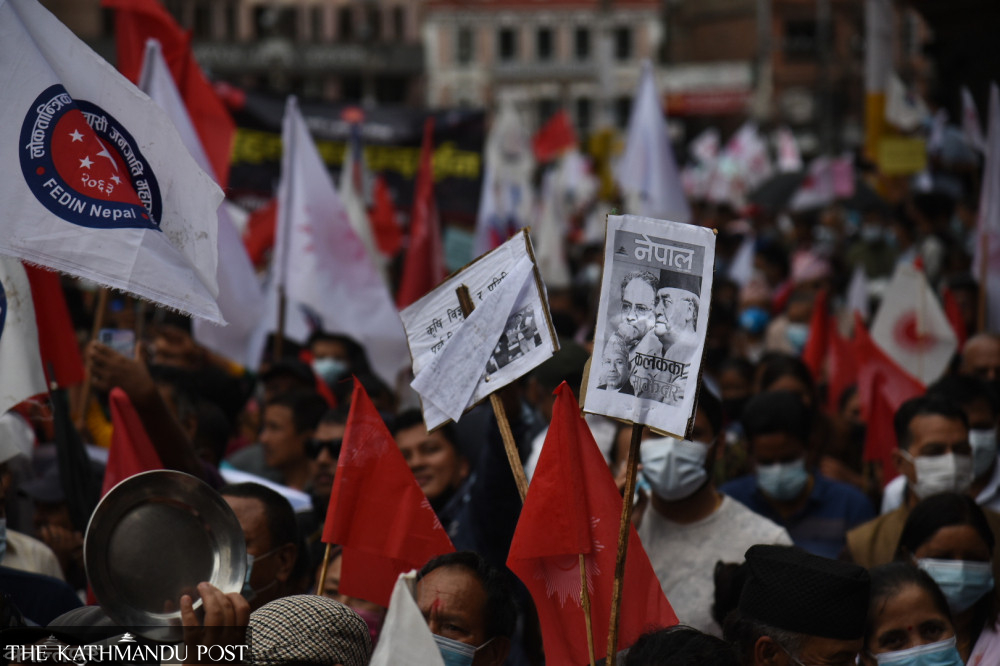 Angad Dhakal/TKP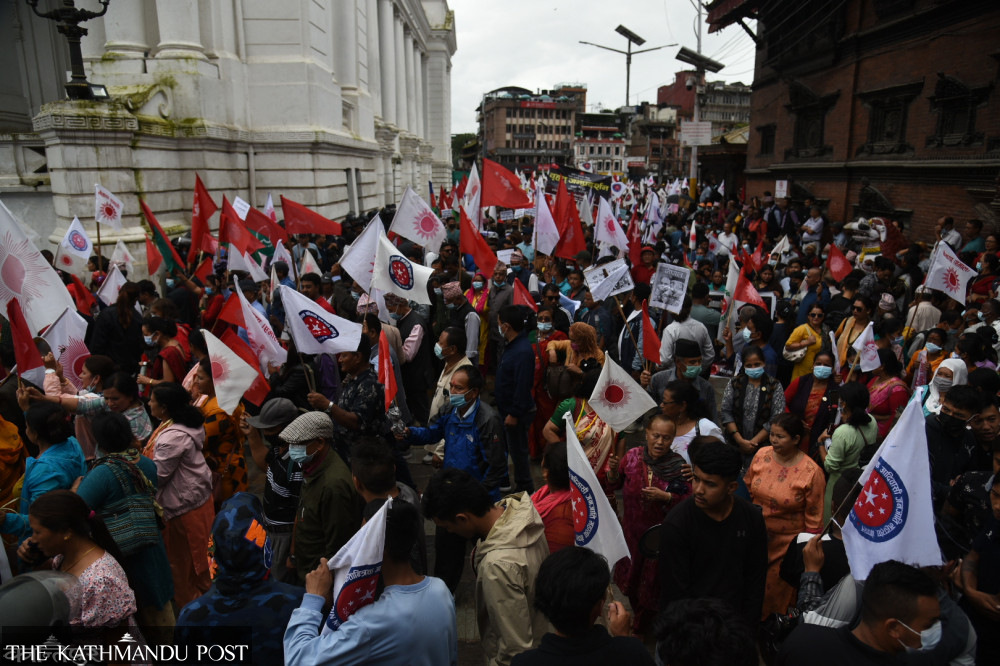 Angad Dhakal/TKP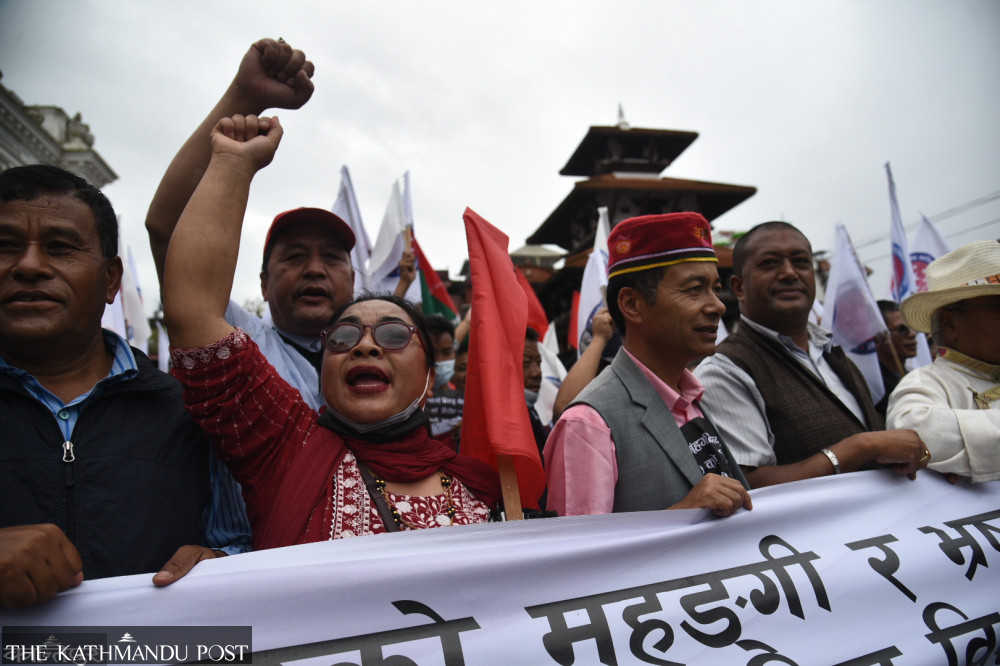 Angad Dhakal/TKP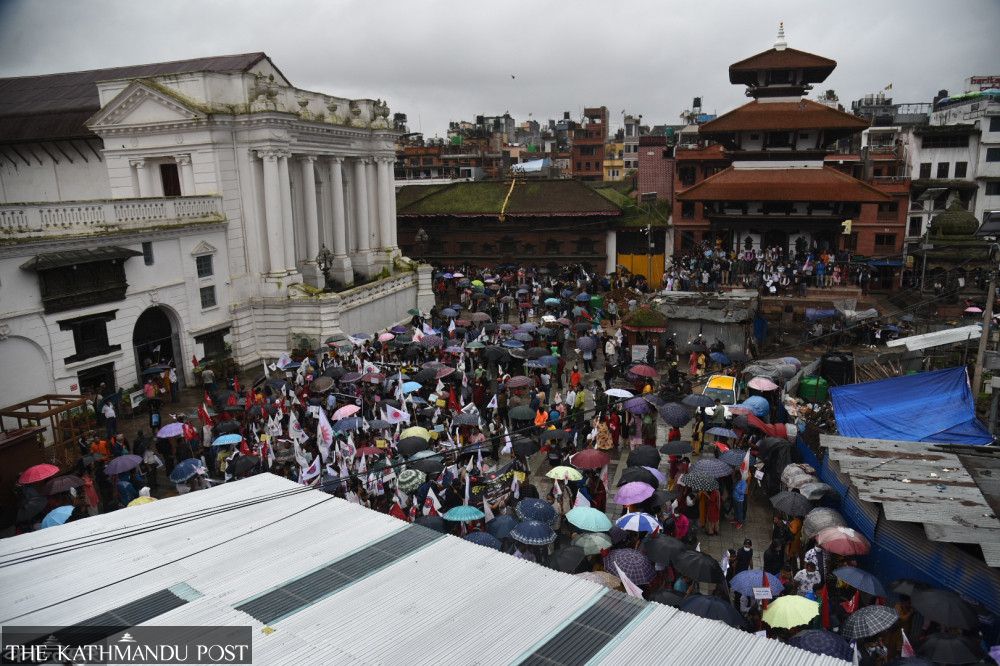 Angad Dhakal/TKP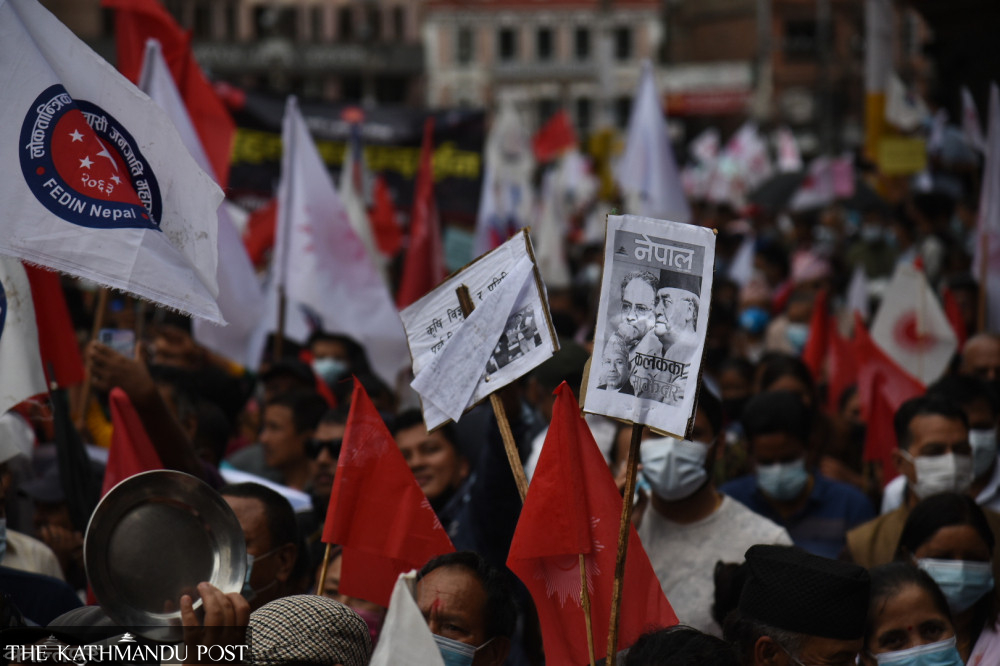 Angad Dhakal/TKP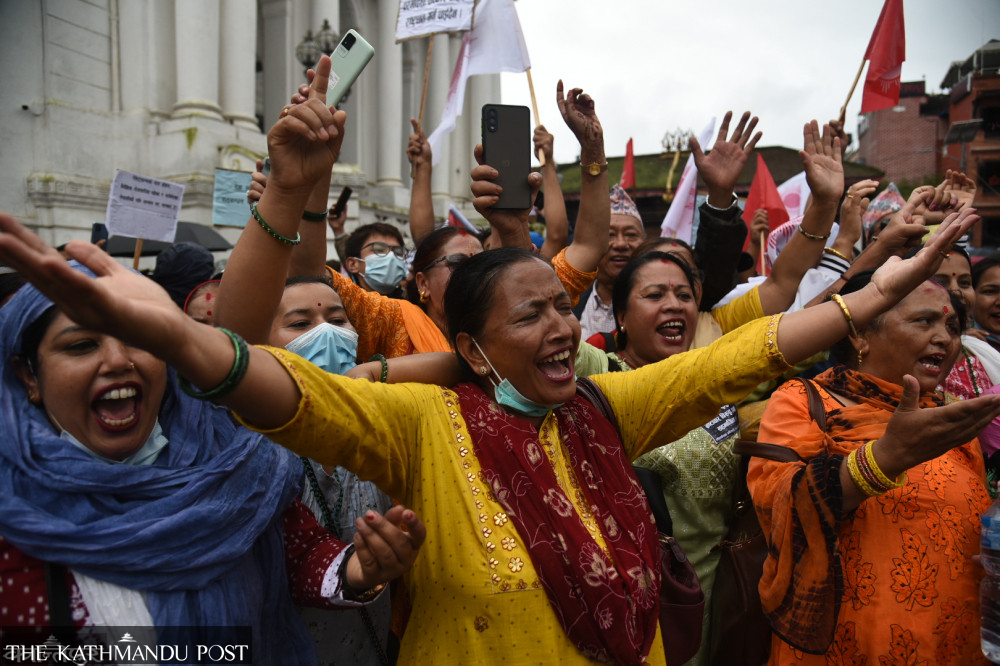 Angad Dhakal/TKP
---