People flout health protocols despite number of infections rising every day
With prohibitory orders in place in Kathmandu Valley the general public have been told to leave their homes only for essential purposes.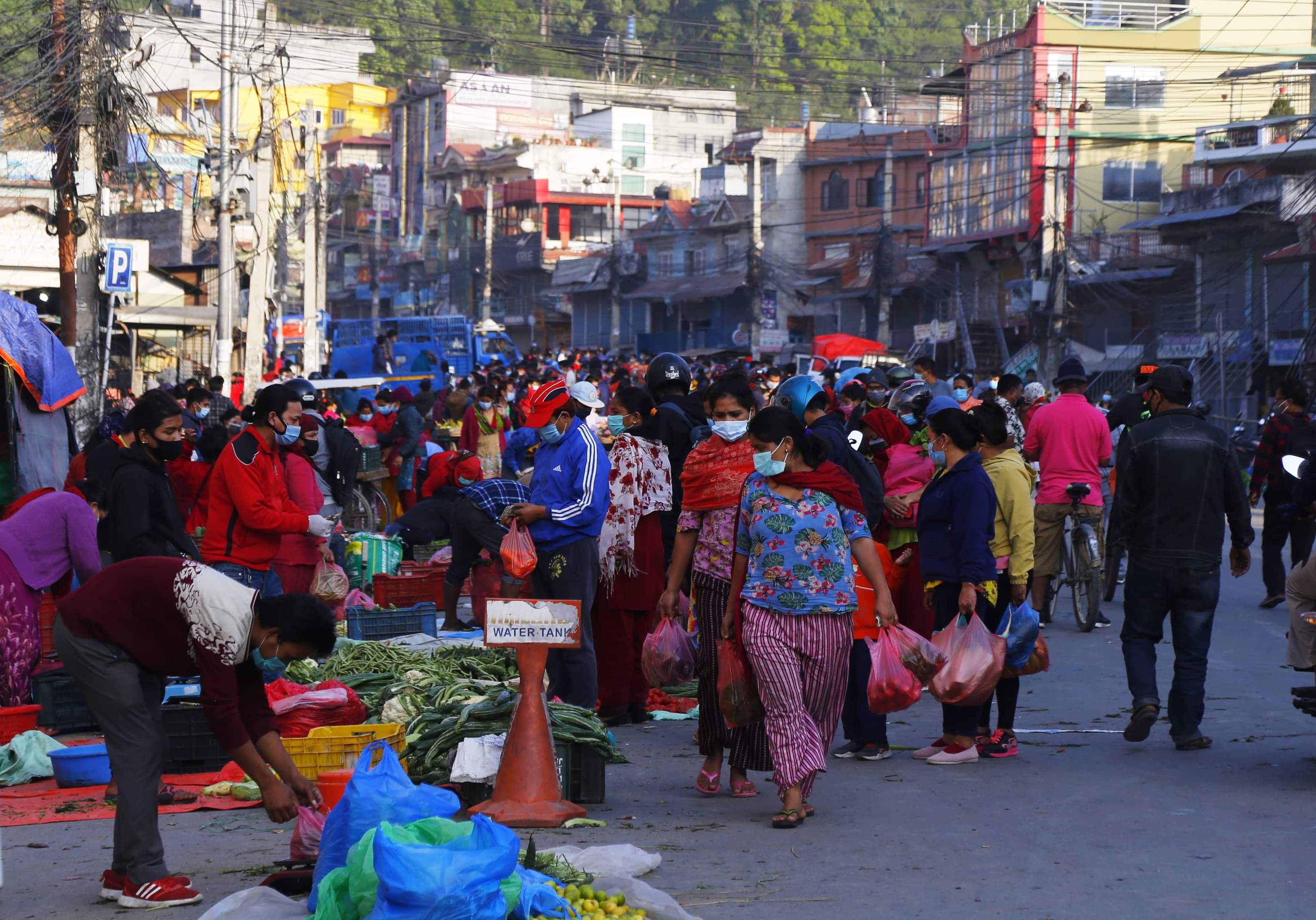 Kabin Adhikari/TKP
Published at : May 16, 2021
Updated at : May 16, 2021 12:30
Despite prohibitory orders in place and the general public told to take precautions while out of their homes for essential purposes, people have been crowding at shops not following social distancing.
There is a risk of a further increase in the infection rate due to non-compliance of observing safety protocols as a result.
There was a huge crowd of vegetable buyers at Machapokhari, Balaju in Kathmandu on Sunday morning. People were walking without maintaining distance from others.
New variants of the coronavirus in the country have been found to be more transmissible.
More than 8,000 new infections are being reported daily across the country and the positivity rate is more than 40 percent.
On Saturday Nepal reported 8,046 new infections and 187 deaths from Covid-19 complications taking the total number of infections since the pandemic began to 447,704 and the death toll to 4,856. There are 109,740 active cases across the country.
Prohibitory orders are in place in Kathmandu Valley till May 28 and shops selling foodstuff are allowed to open till 10am. The general public has been told not to leave their homes unless it is for essential purposes.
Here are some photos of the crowd captured by Post's photographer Kabin Adhikari.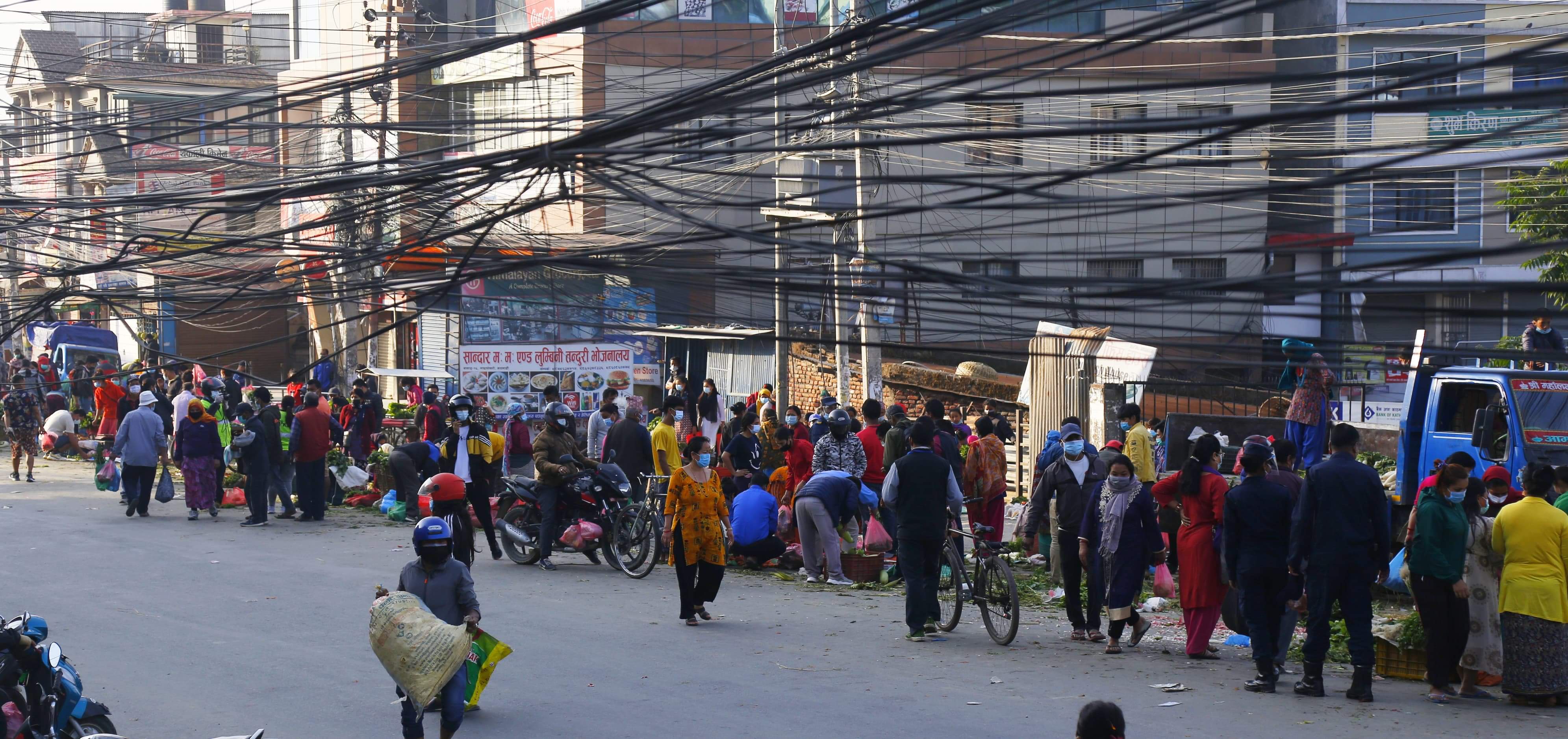 Kabin Adhikari/TKP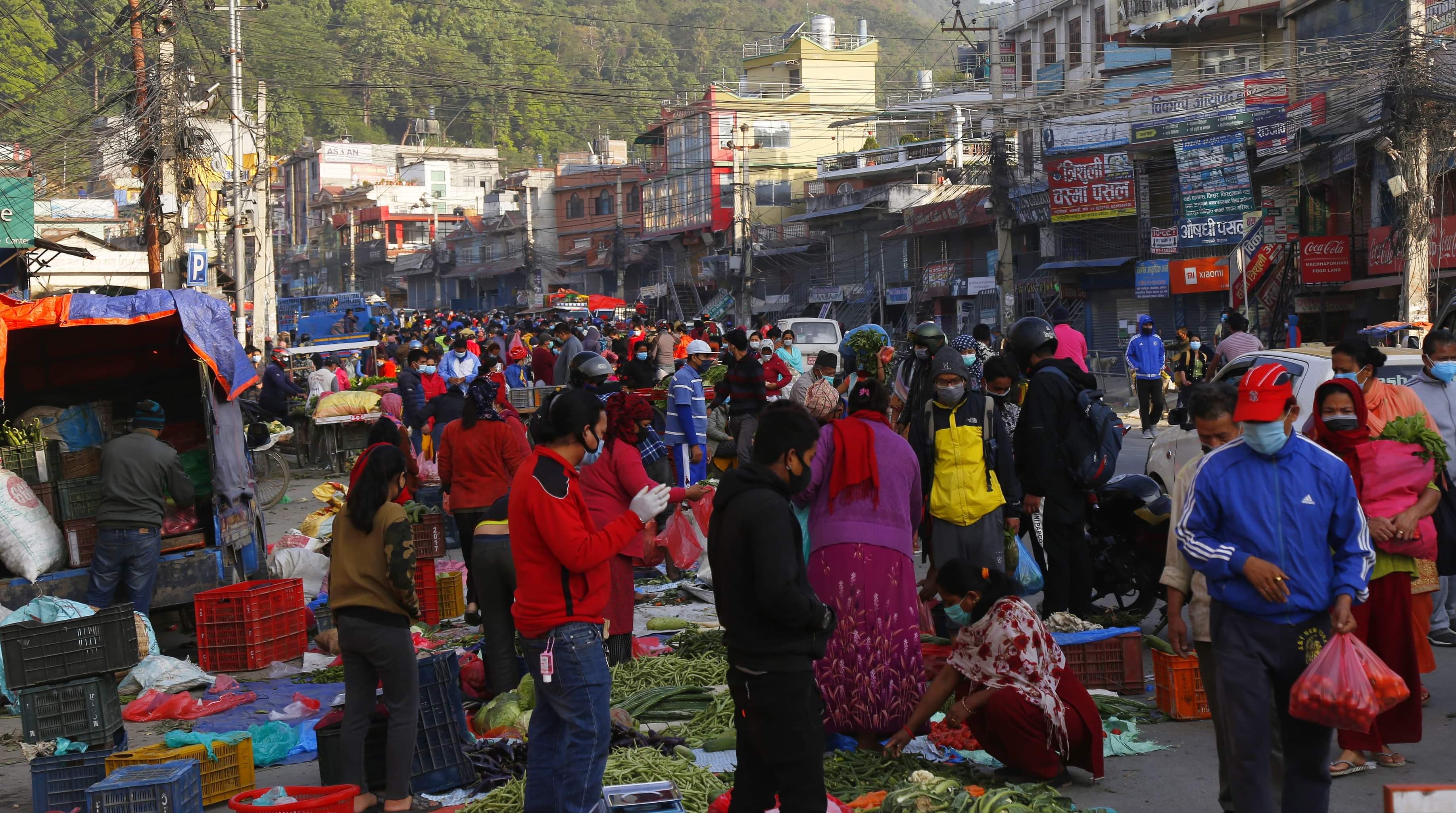 Kabin Adhikari/TKP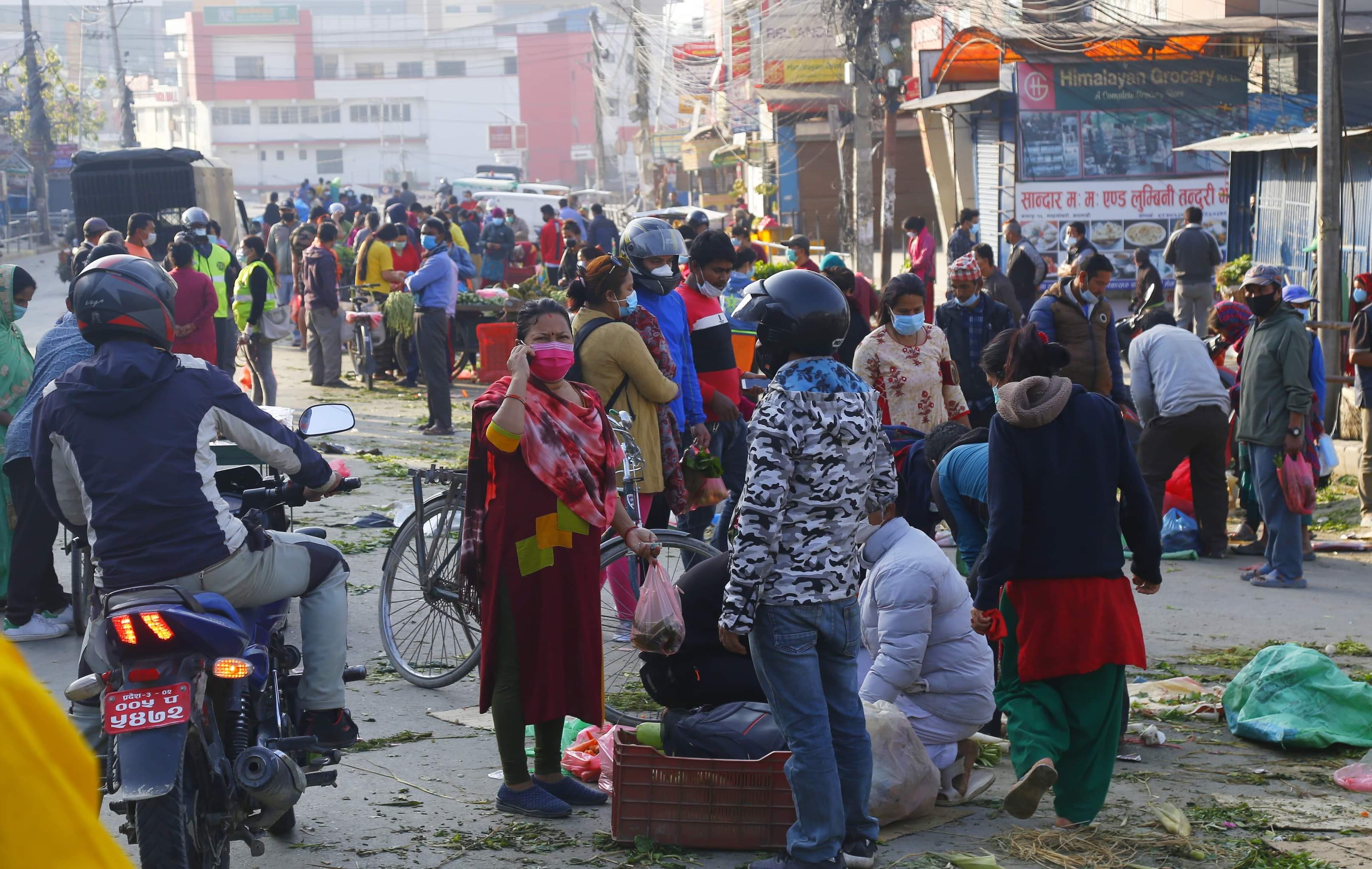 Kabin Adhikari/TKP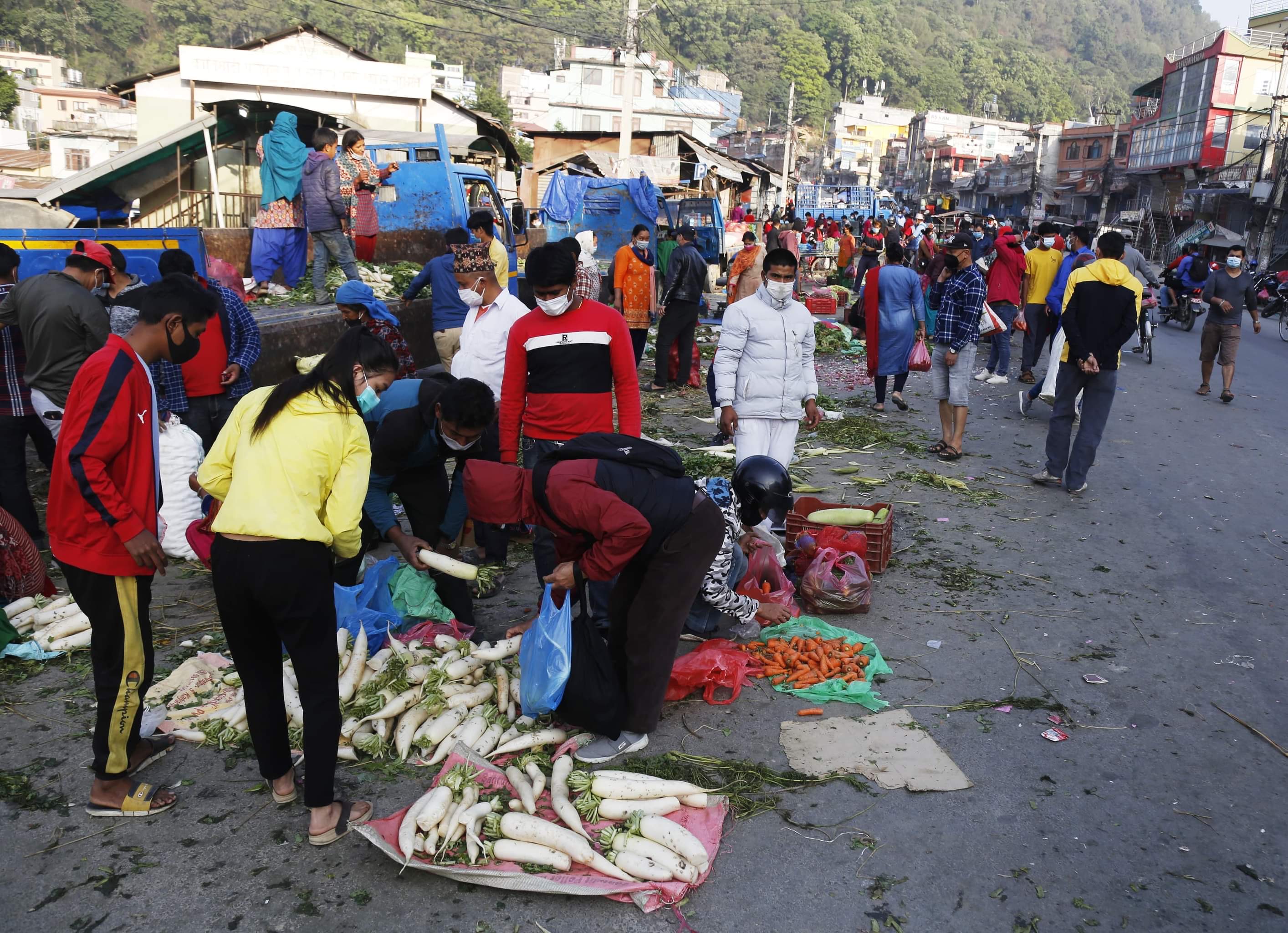 Kabin Adhikari/TKP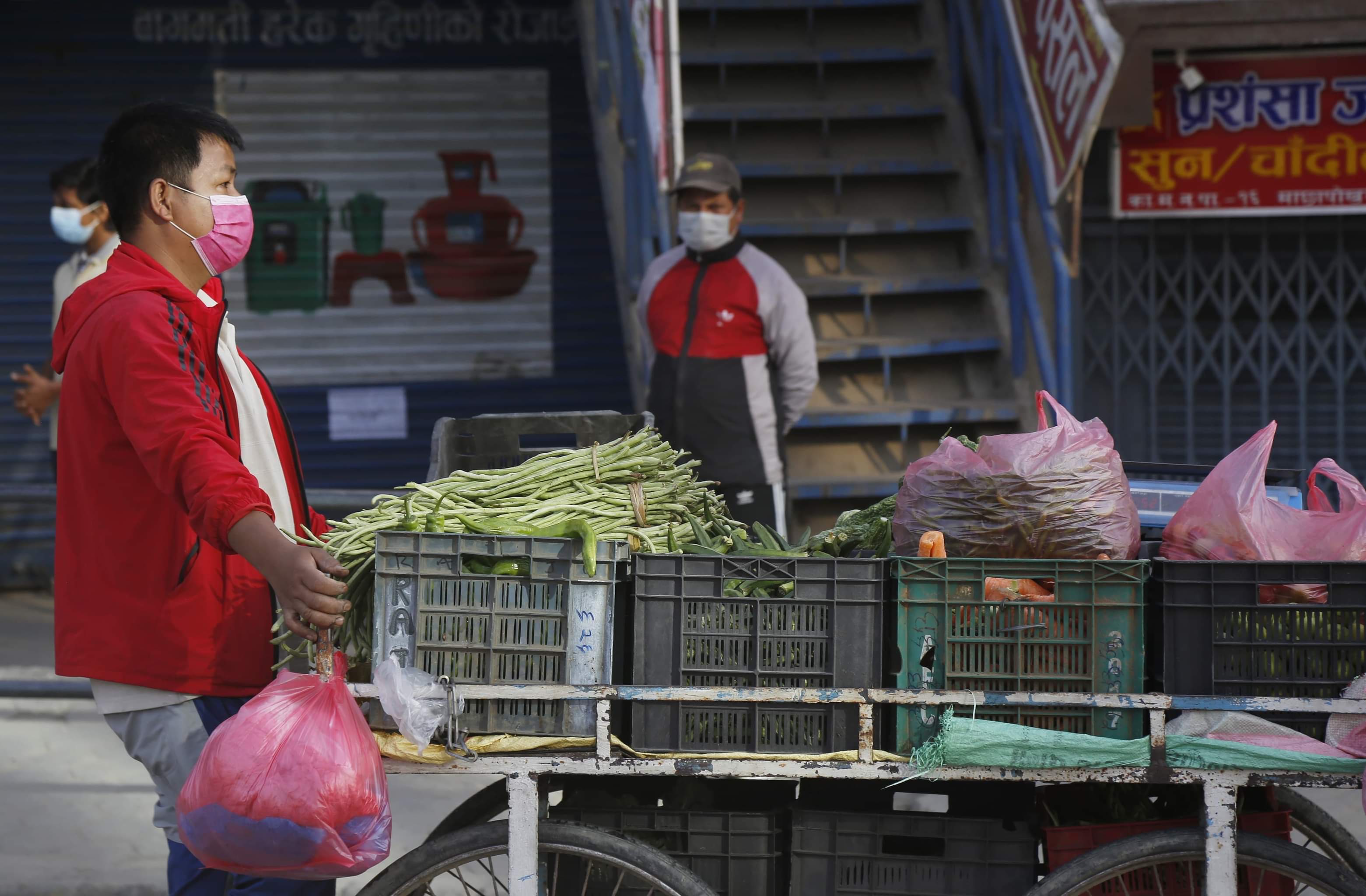 Kabin Adhikari/TKP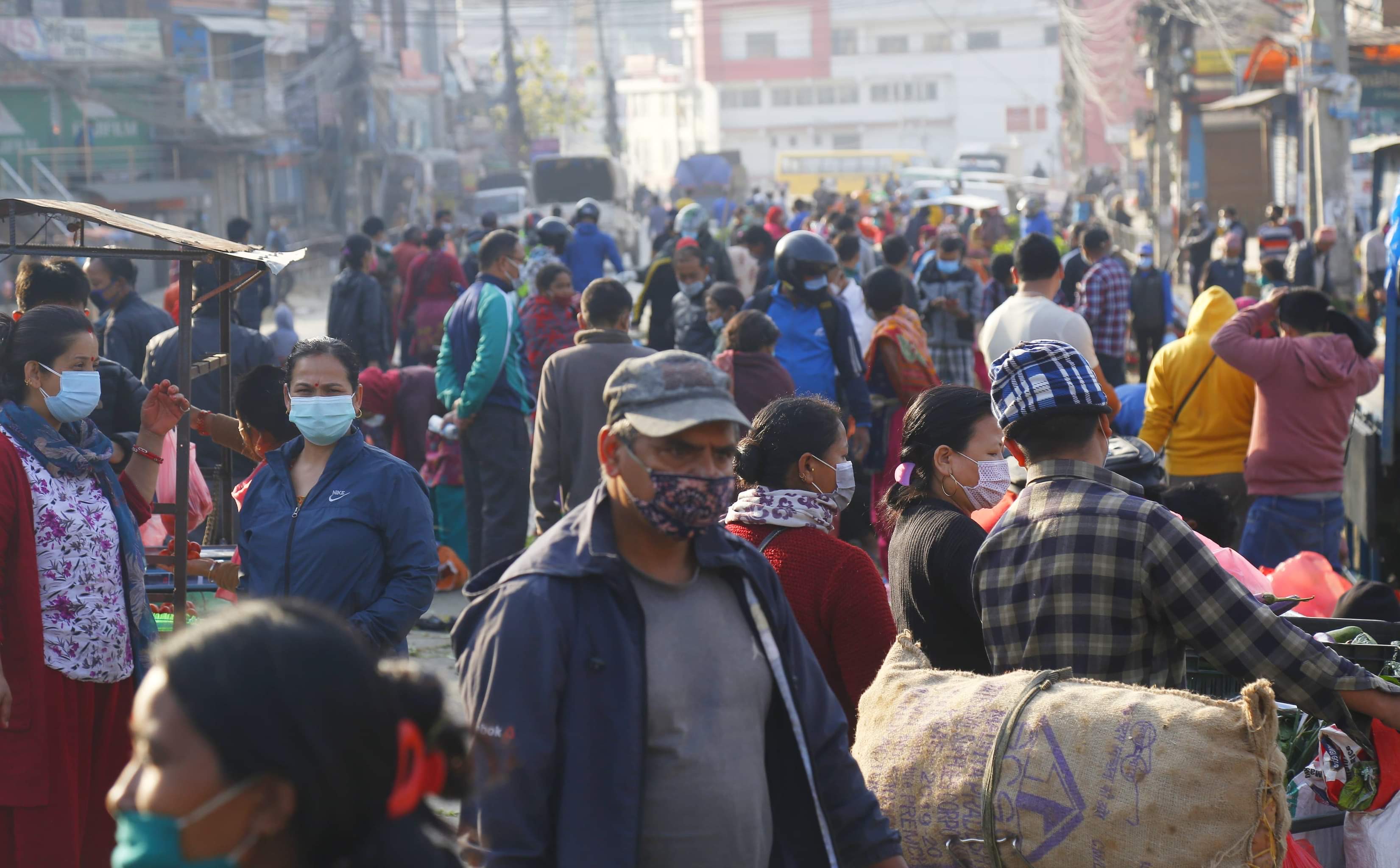 Kabin Adhikari/TKP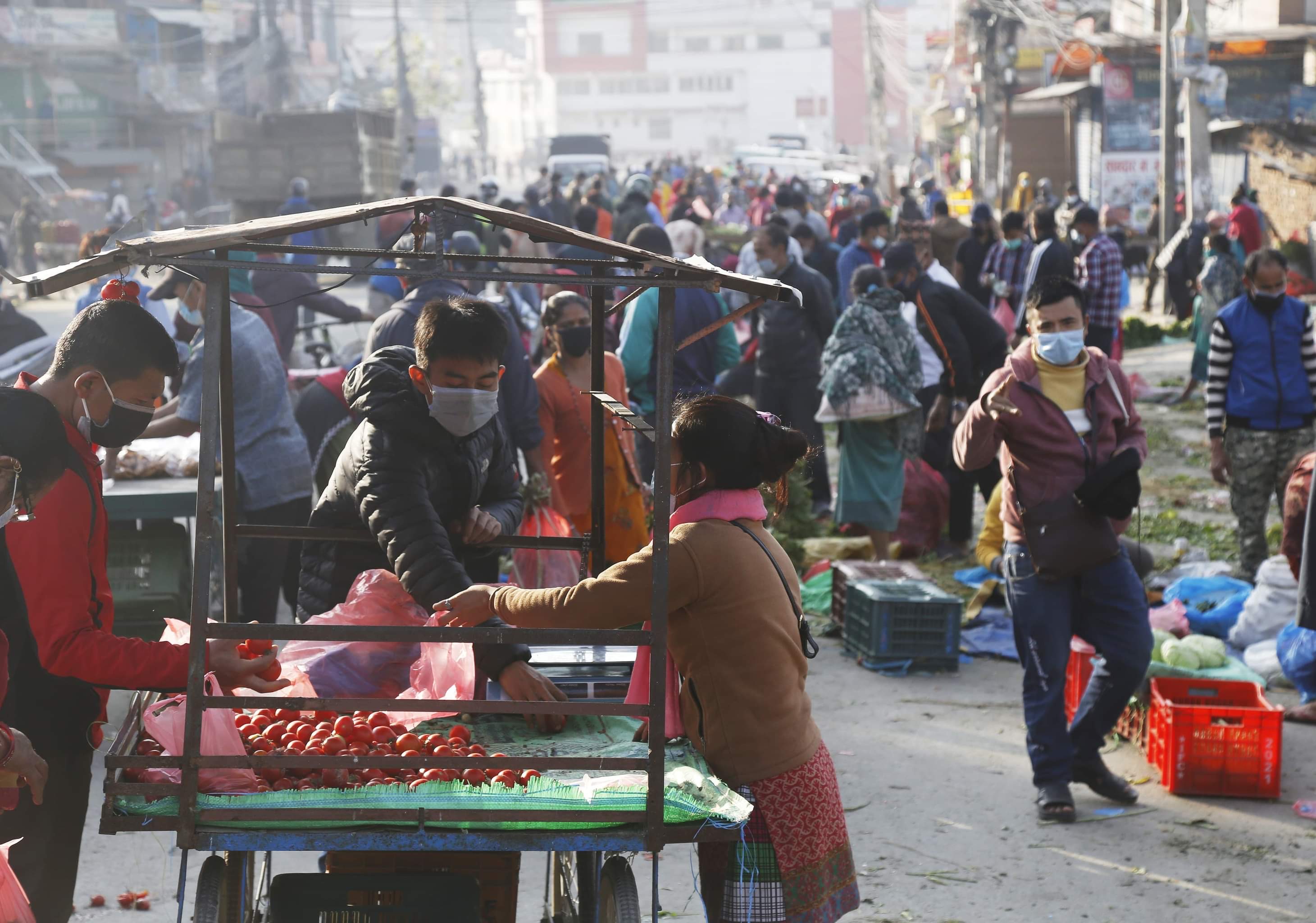 Kabin Adhikari/TKP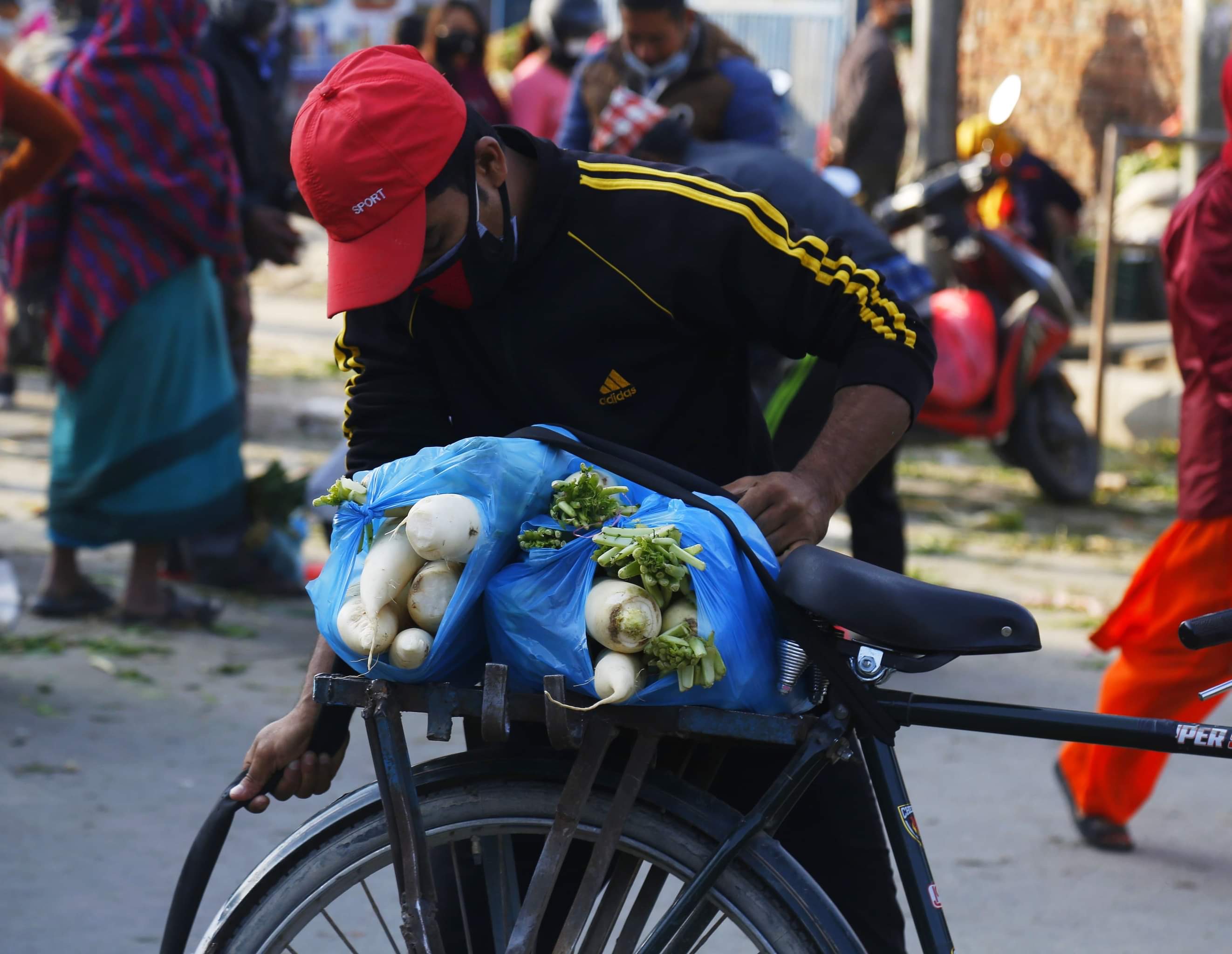 Kabin Adhikari/TKP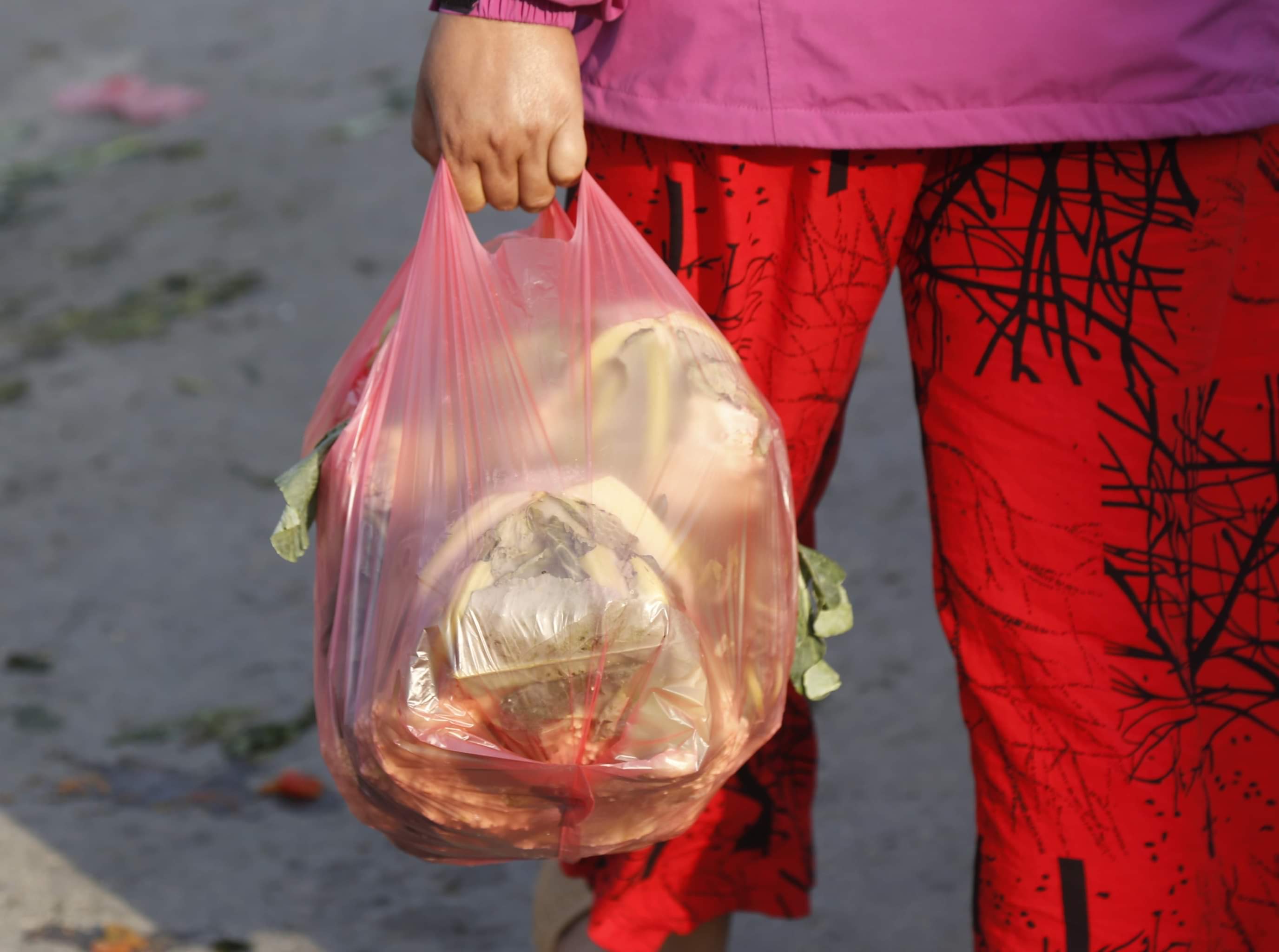 Kabin Adhikari/TKP
---