Oli and Chand formalise truce agreement signed between government and Communist Party of Nepal
Chand has agreed to renounce violence after a ban on his party's activities was lifted on Thursday.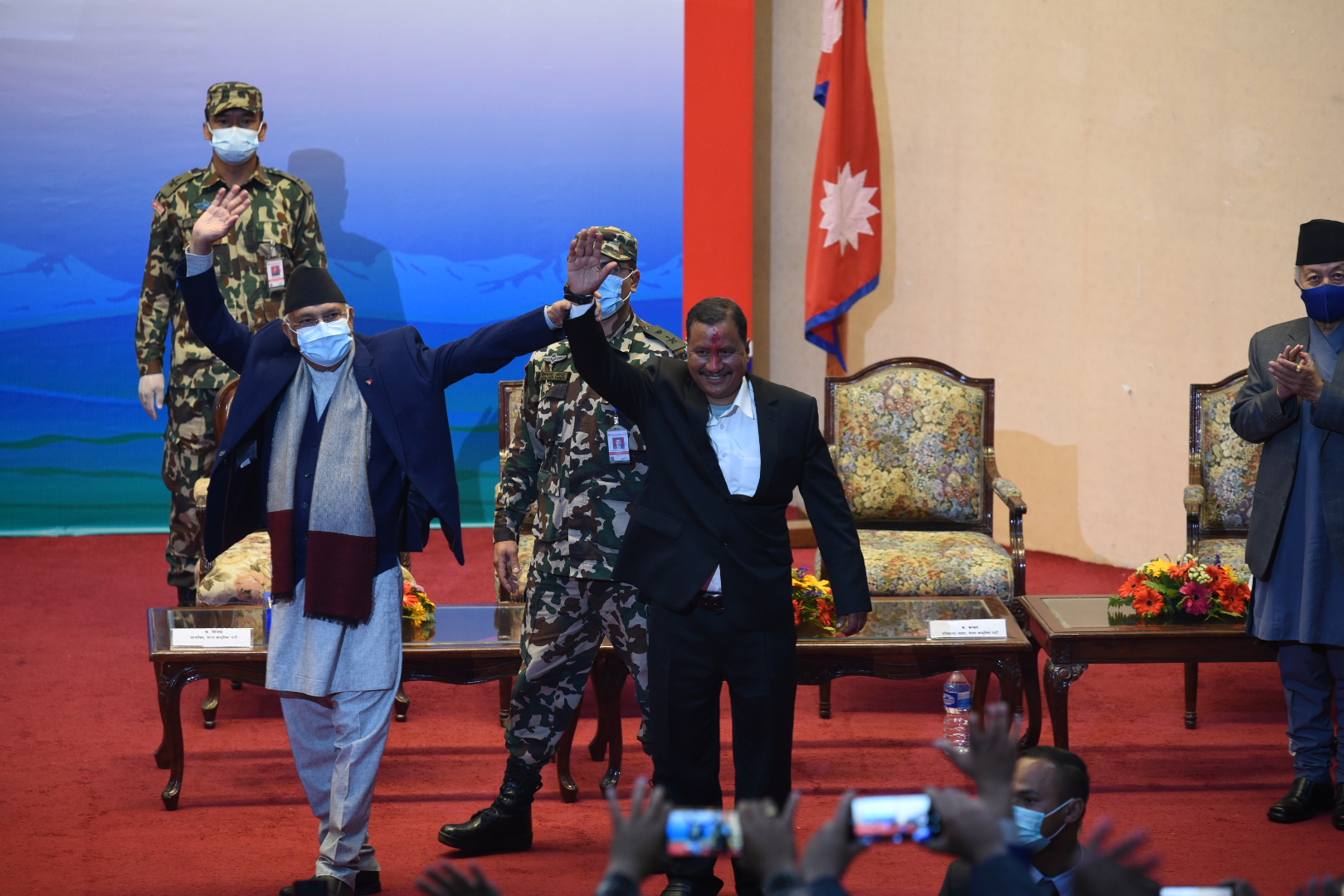 Angad Dhakal/TKP
Published at : March 5, 2021
Updated at : March 5, 2021 15:54
The government and Chand-led party on Friday formally signed a three-point agreement reached on Thursday amid a program in Kathmandu.
The programme was attended by Prime Minister KP Sharma Oli and Netra Bikram Chand, the general secretary of the Communist Party of Nepal.
On Thursday, two years after imposing a ban on Chand party's activities following two blasts in the Capital in which one person was killed, the Oli government lifted the ban on its activities after reaching a three-point deal.
A statement issued on Thursday morning, signed by Home Minister Ram Bahadur Thapa and Khadga Bahadur Bishwakarma, the spokesperson of the Chand's party, said that details of the agreement would be made public on Friday at a formal programme in Kathmandu which will be addressed by Prime Minister Oli and Chand.
Here are some photos by the Post photojournalists Angad Dhakal and Prakash Chandra Timilsena.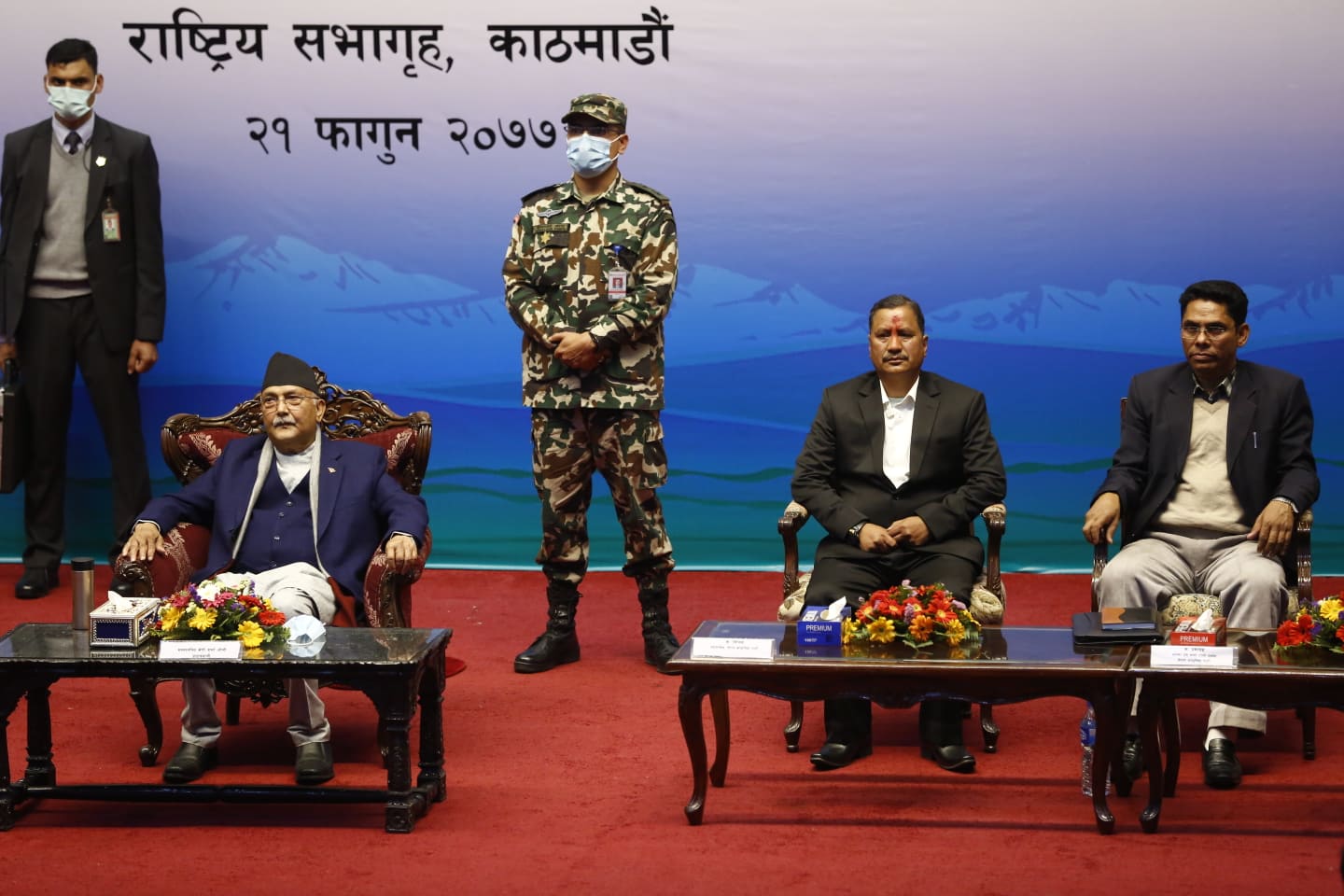 Prakash Chandra Timilsena/TKP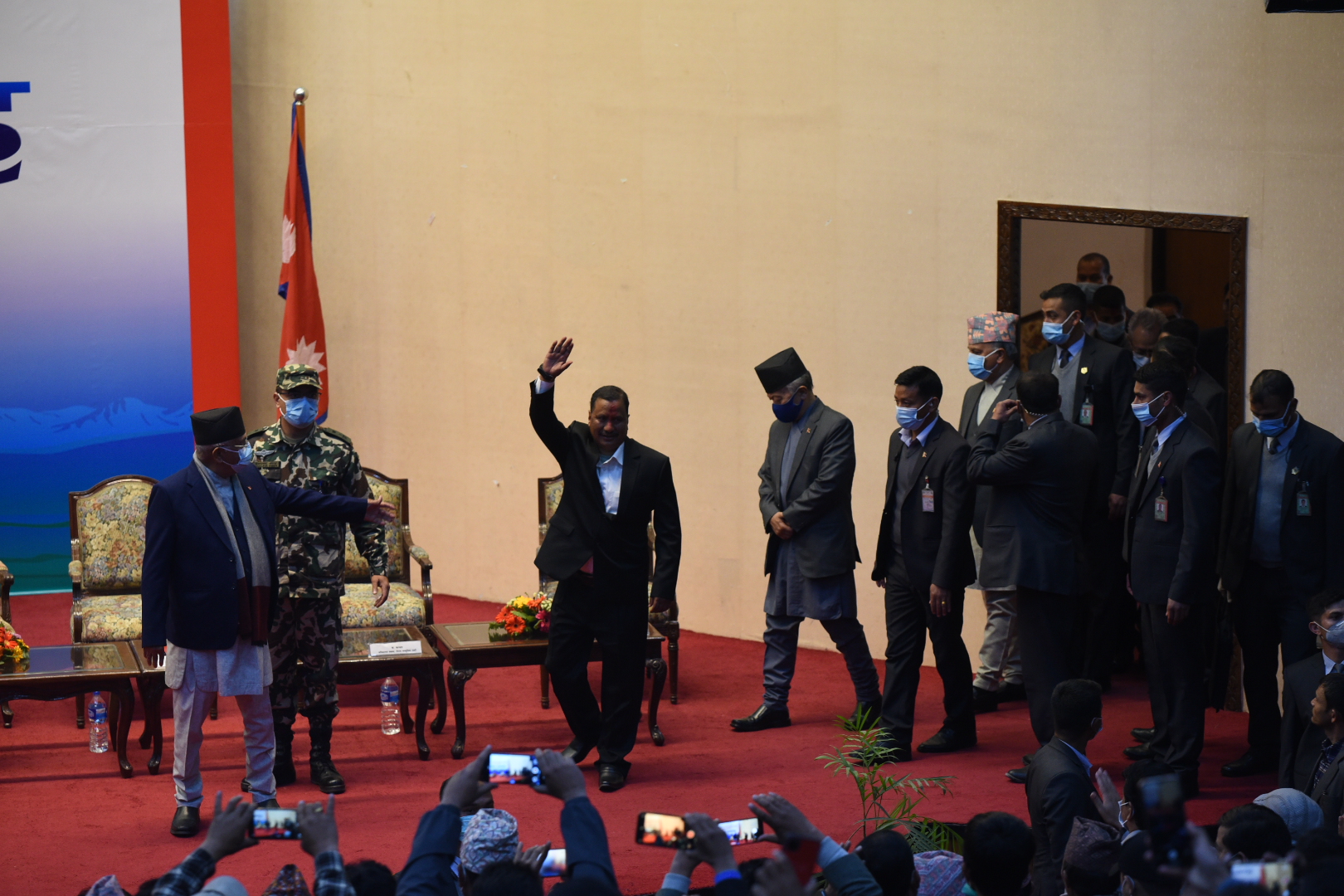 Angad Dhakal/TKP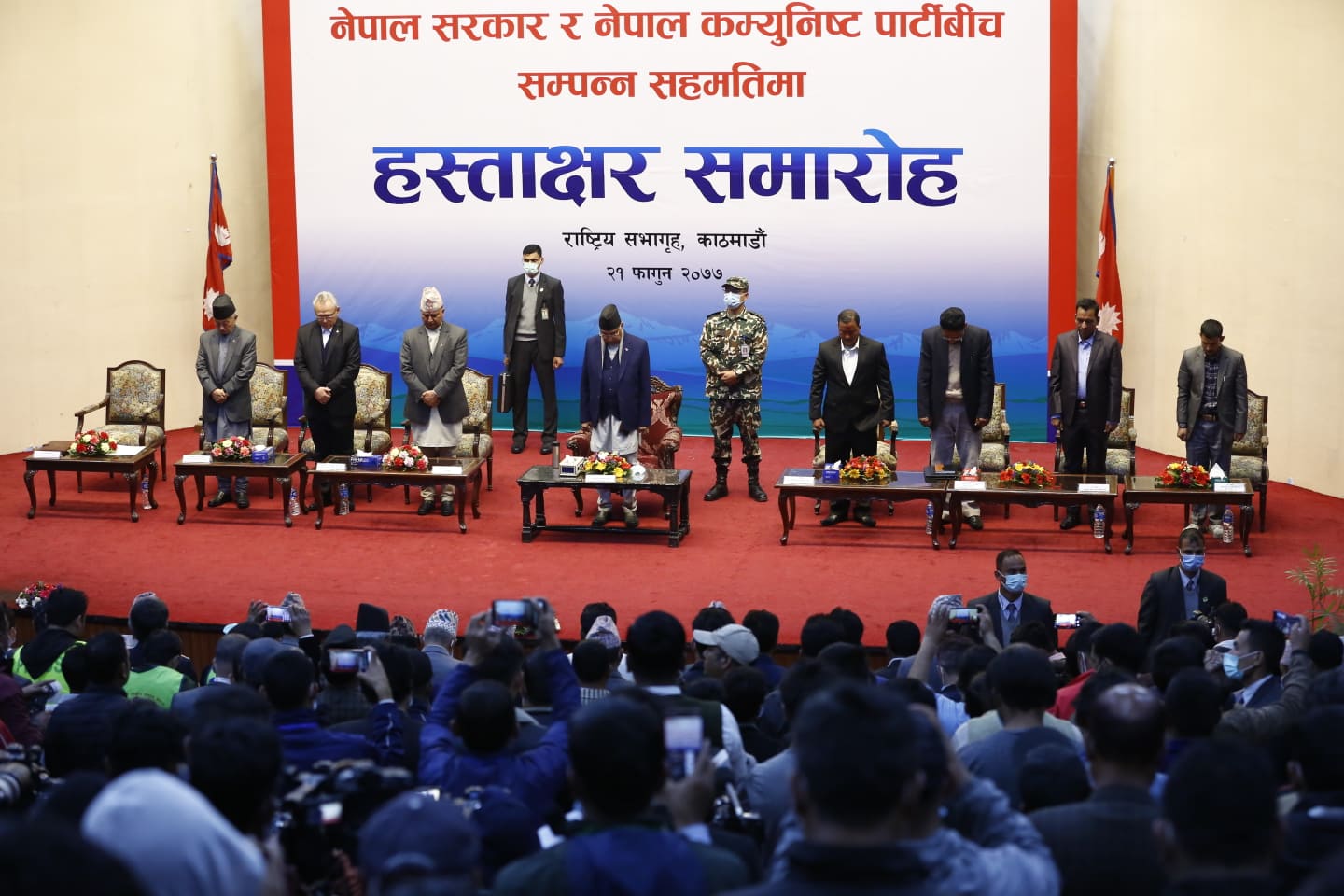 Prakash Chandra Timilsena/TKP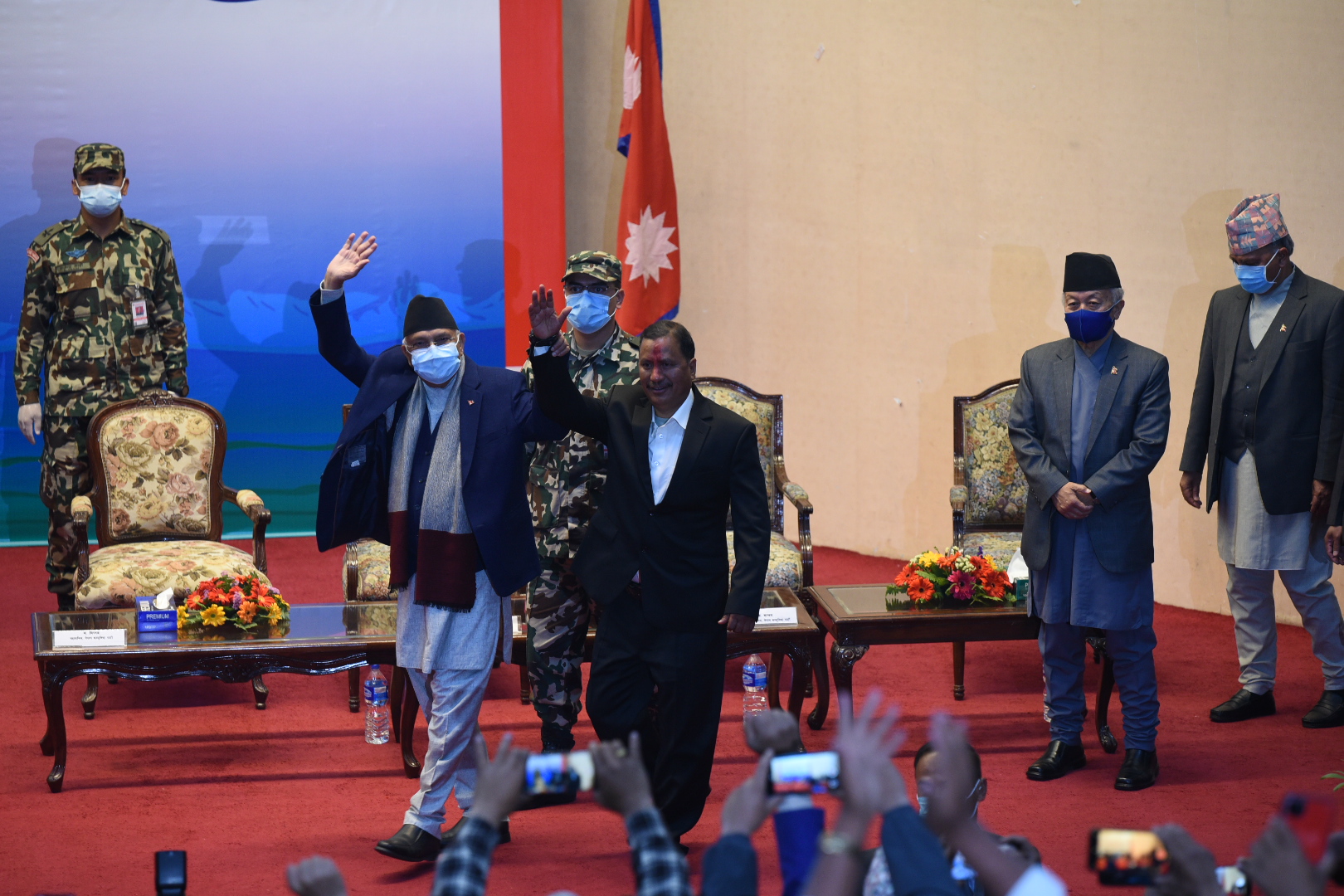 Angad Dhakal/TKP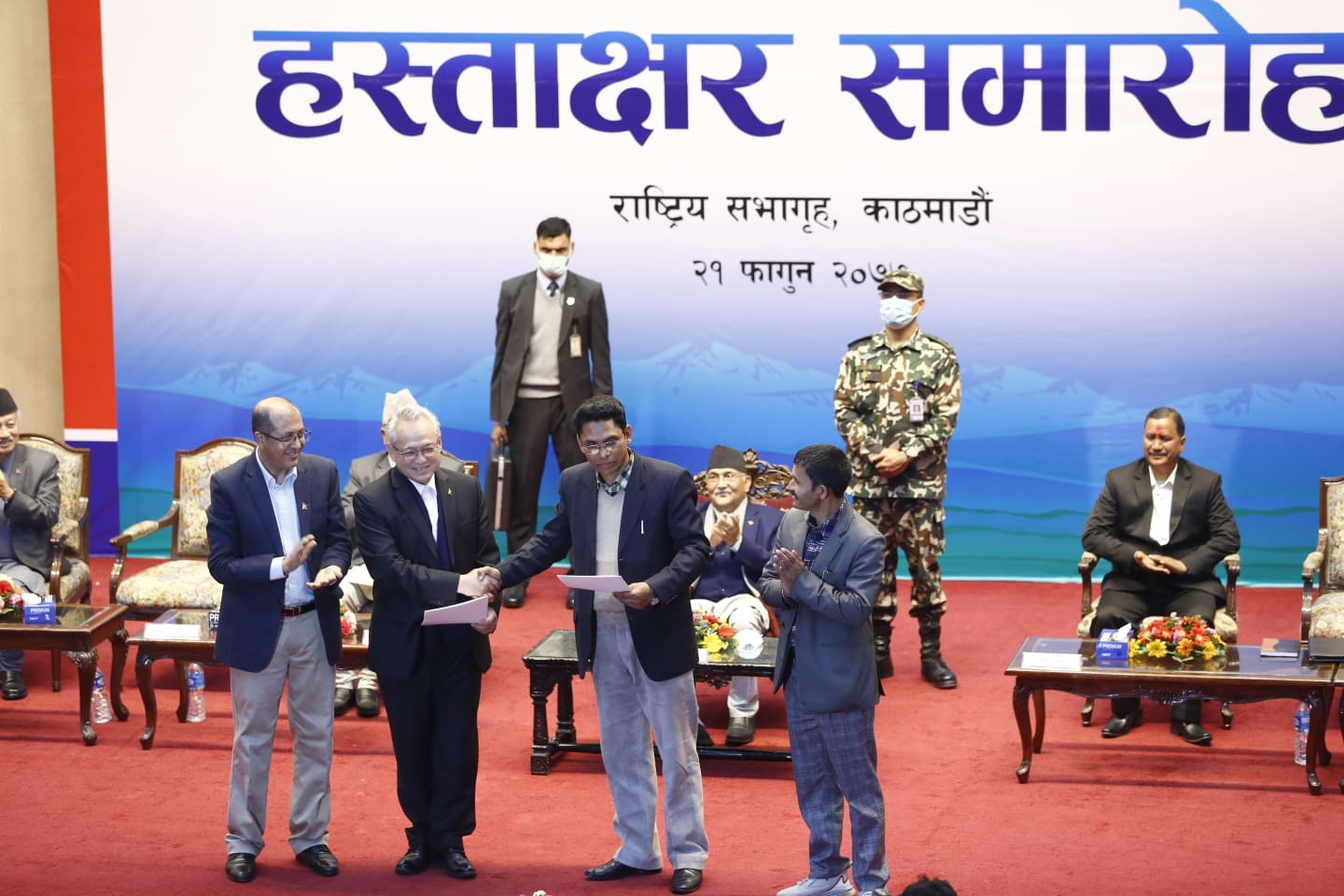 Prakash Chandra Timilsena/TKP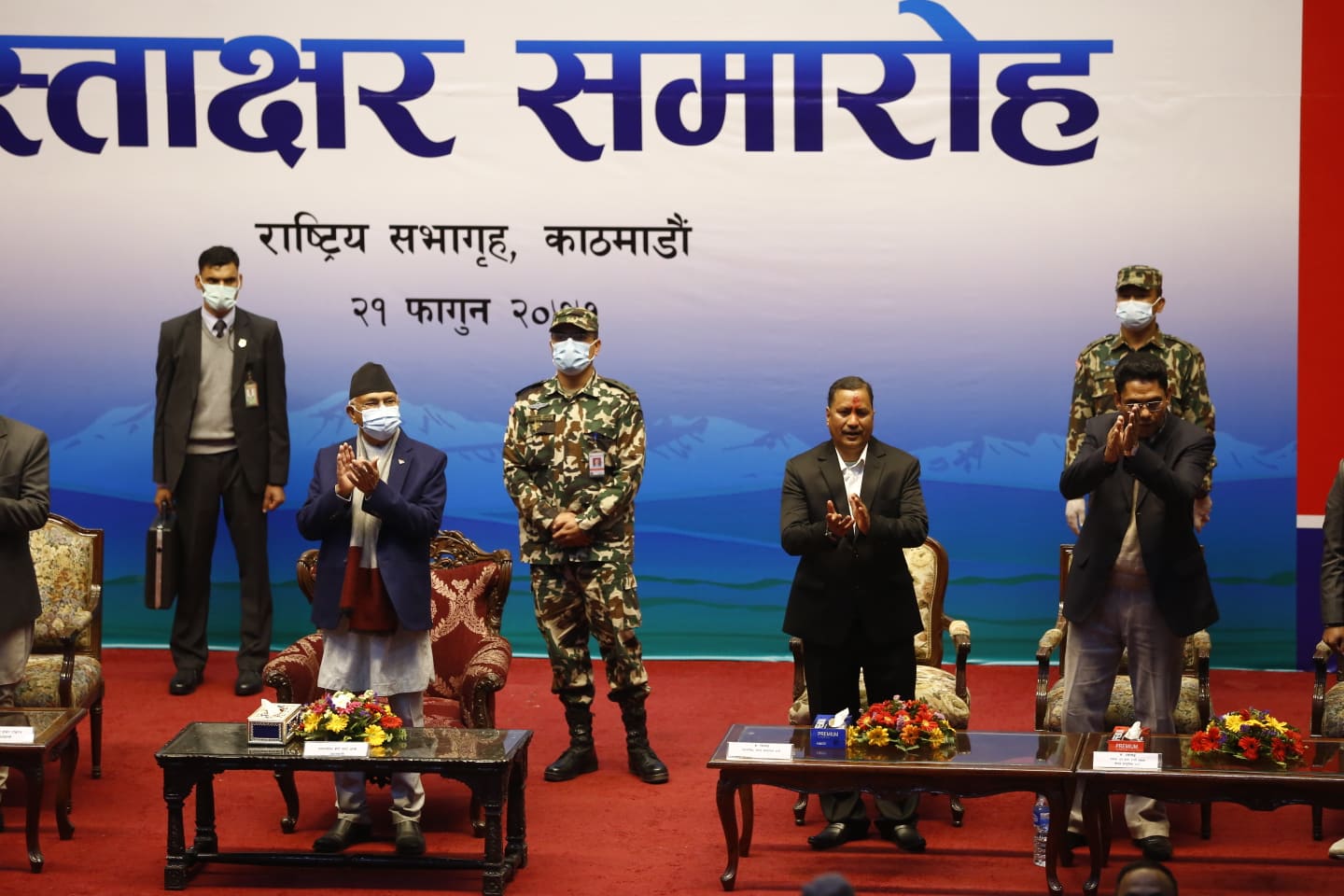 Prakash Chandra Timilsena/TKP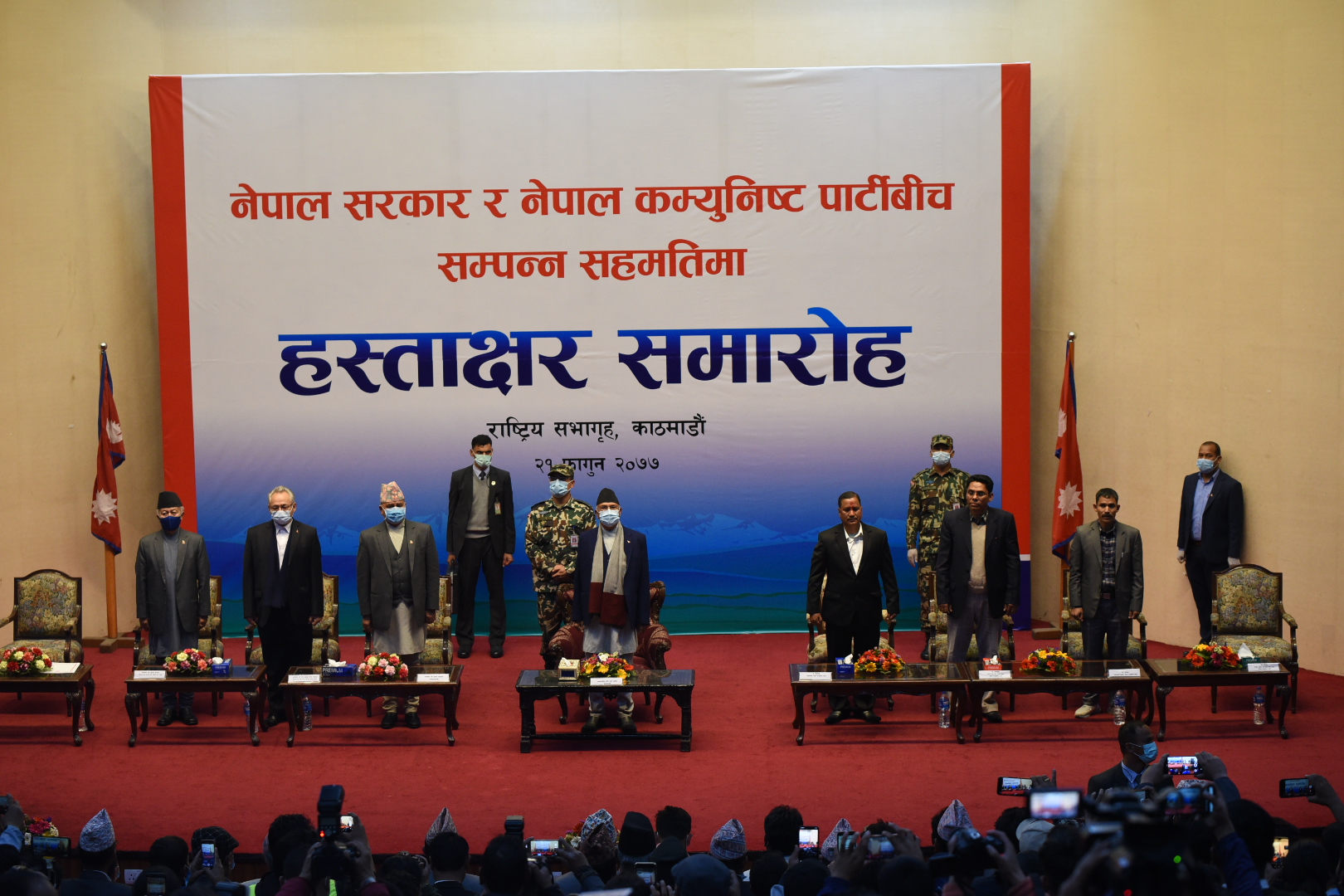 Angad Dhakal/TKP
---