Demonstrations in Kathmandu against proposed rule on foreign travel for women under 40
Although the government has said that the final decision on women needing consent from family and ward office has not yet been made, activists question why it is even being considered.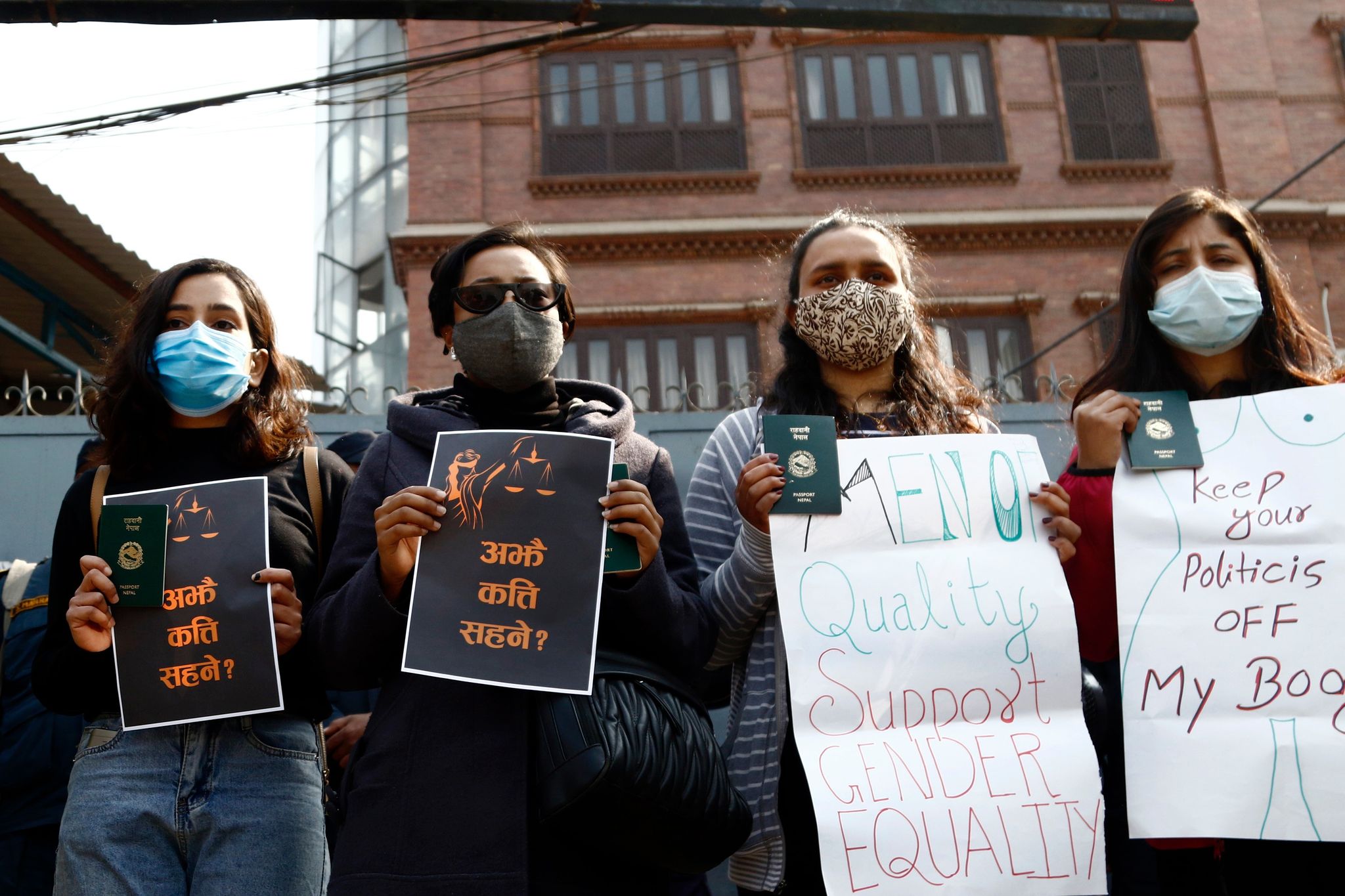 Keshav Thapa/TKP
Published at : February 11, 2021
Updated at : February 11, 2021 19:30
"Either allow us to live with dignity or take back the passports," was one of the slogans chanted by women and girls in front of the Department of Immigration on Thursday against a new rule on foreign travel of women under 40 which is under discussion .

The rule says women under 40 years of age must seek consent from the family–and the concerned ward office–to travel abroad on a visit visa.
Tek Narayan Paudel, a spokesperson with the Department of Immigration, told the Post on Wednesday that the government has considered adding the new rule for women under 40 years of age travelling on visit visas.
"This is only for women under 40 and leaving the country on a visit visa," Paudel told the Post. "This girls/women in this age group are at a higher risk of human trafficking and other abuses. The new rule is proposed for their protection from potential abuses."
But, the move has received massive criticism. The public as well as rights activists have called it regressive.
According to the women rights defenders and rights activists the state is trying to rob women of their agency by curtailing their constitutionally guaranteed right to move freely.
"This is absolutely wrong," Mohna Ansari, a former National Human Rights Commissioner, told the Post on Wednesday. "Such a move contradicts the constitutional provisions that guarantee equal and fair treatment of all citizens and calls for ending gender-based discrimination."
On Thursday, the Department of Immigration said in a press statement that the proposed provision merely came up as a suggestion during internal discussions in the case of women travelling to risk-prone countries like those in the Persain Gulf and Africa for the first time and for those who don't have general information about their travel.
"No decision has been made regarding this subject yet," the statement reads.
However, the protesters questioned why such a regressive idea was even under discussion in the first place.
Here are some photos of the protest by Post's Keshav Thapa and Sanjog Manandhar.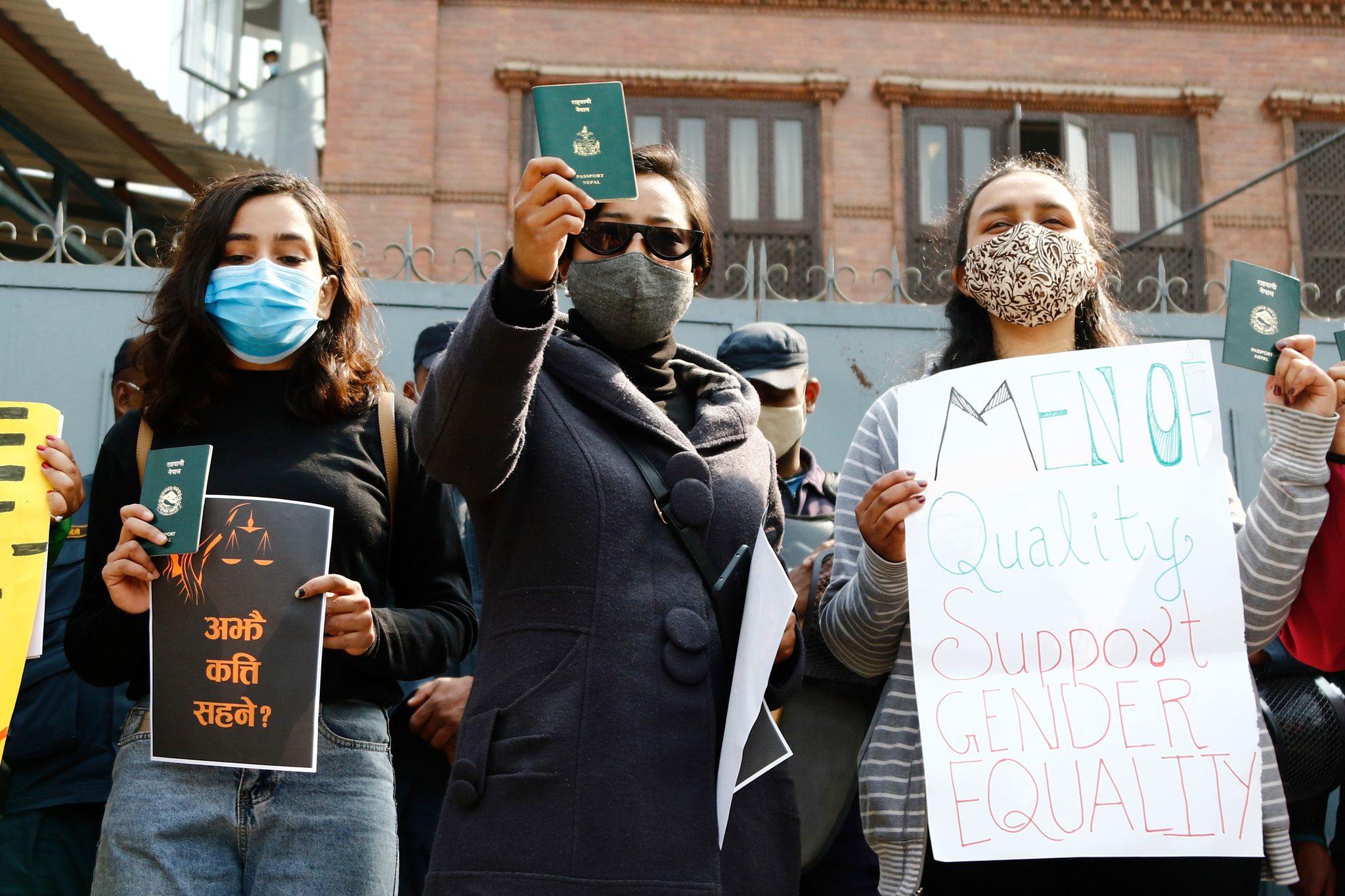 Keshav Thapa/TKP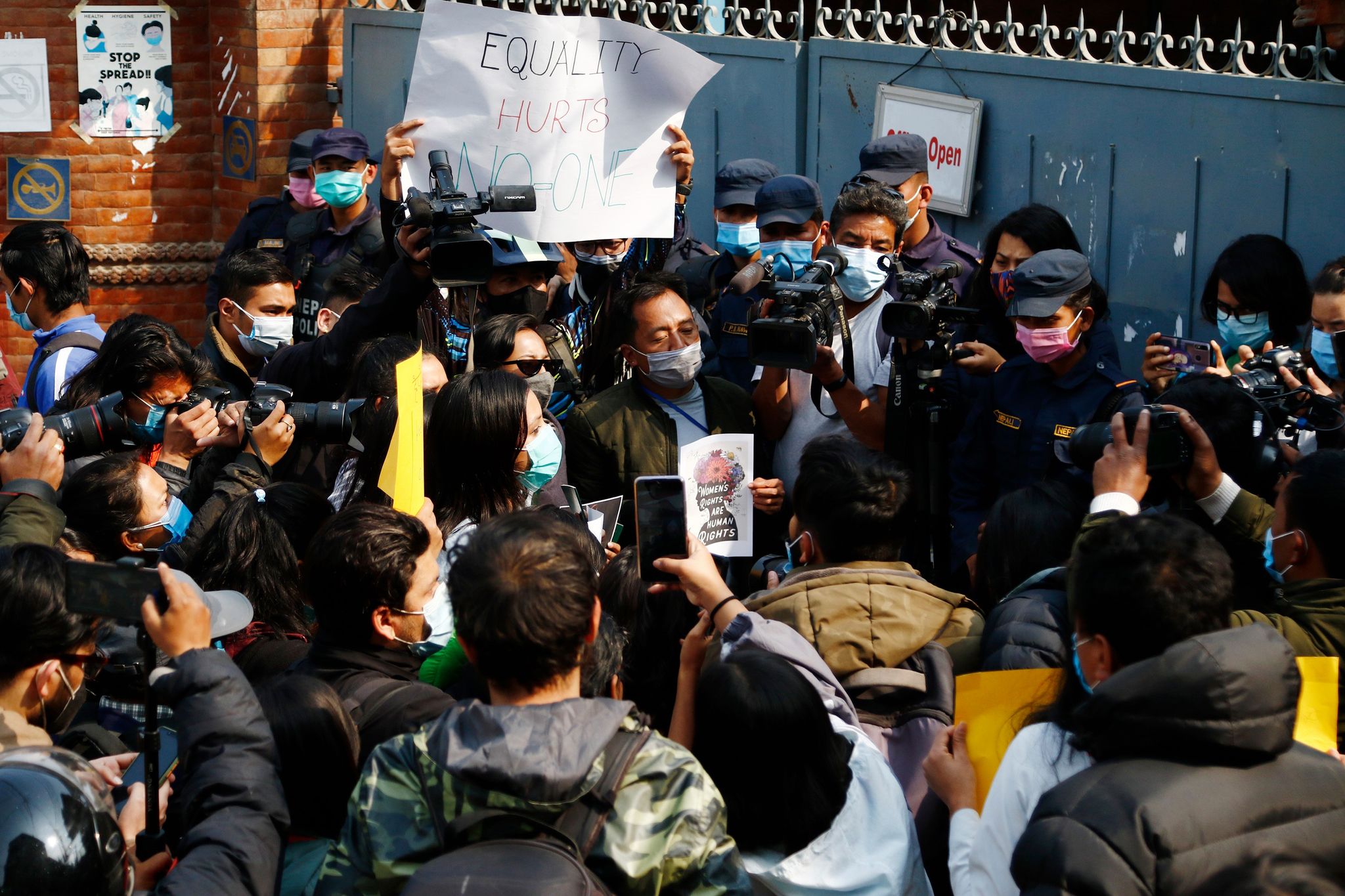 Keshav Thapa/TKP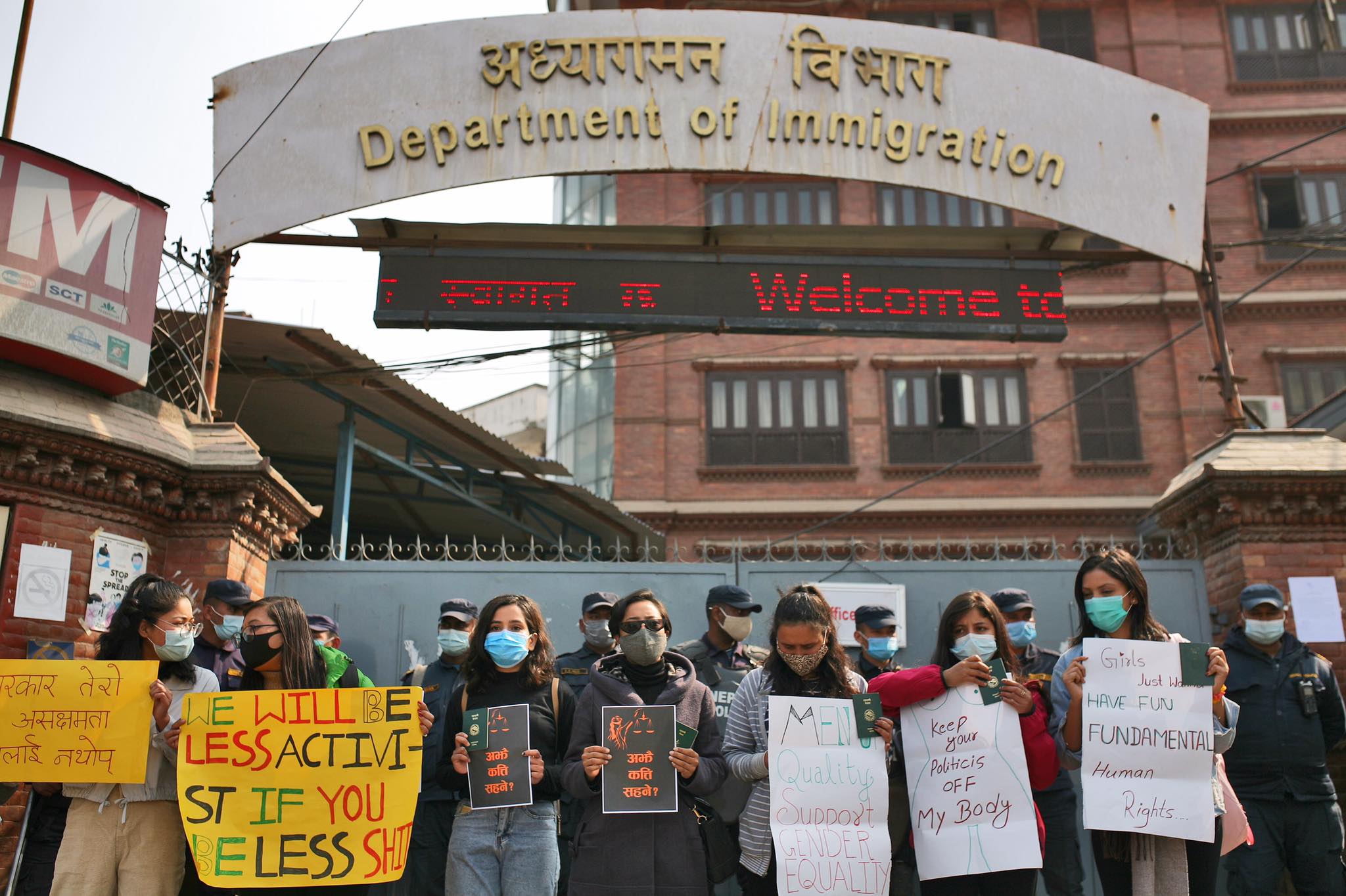 Sanjog Manandhar/TKP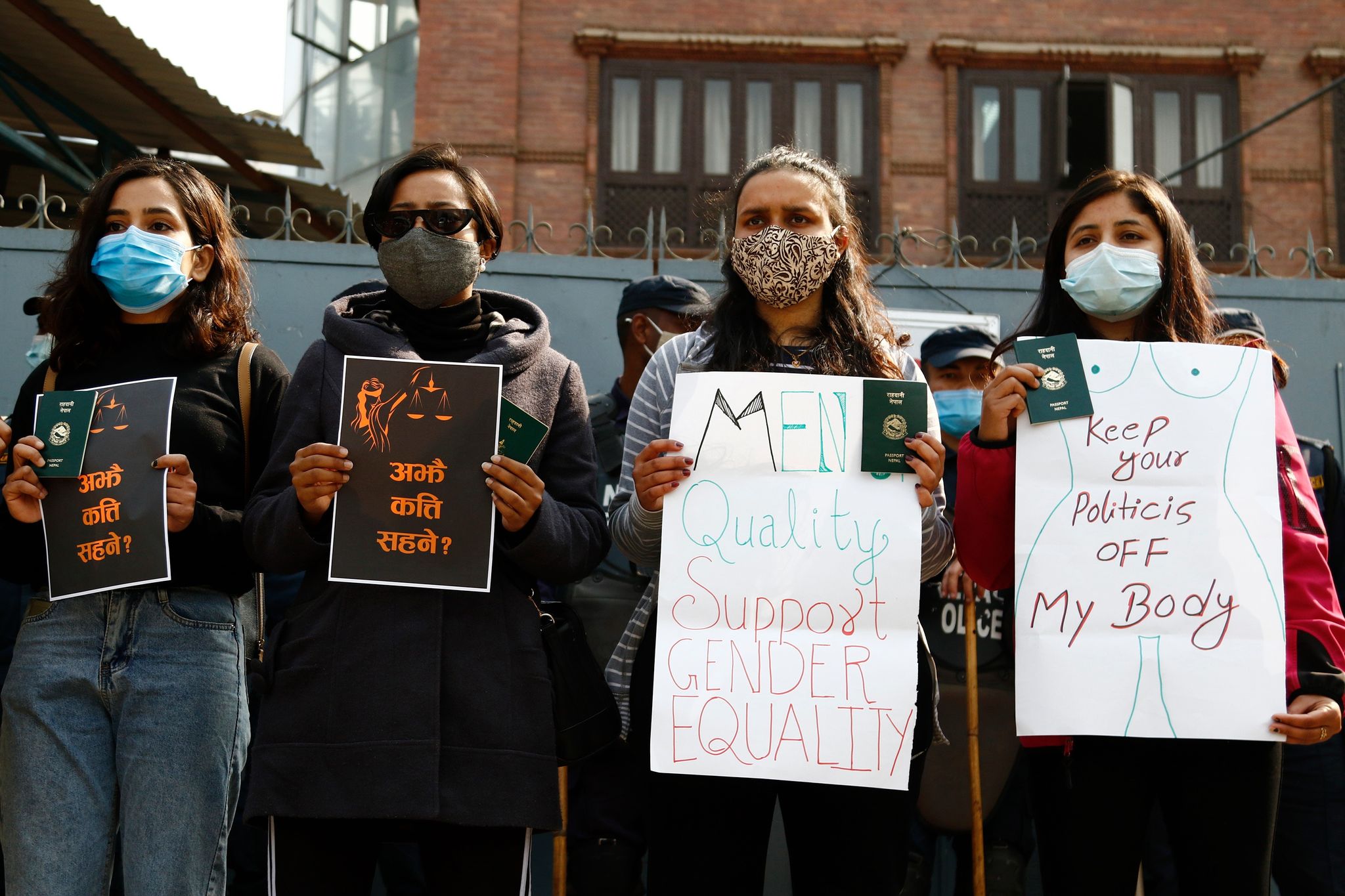 Keshav Thapa/TKP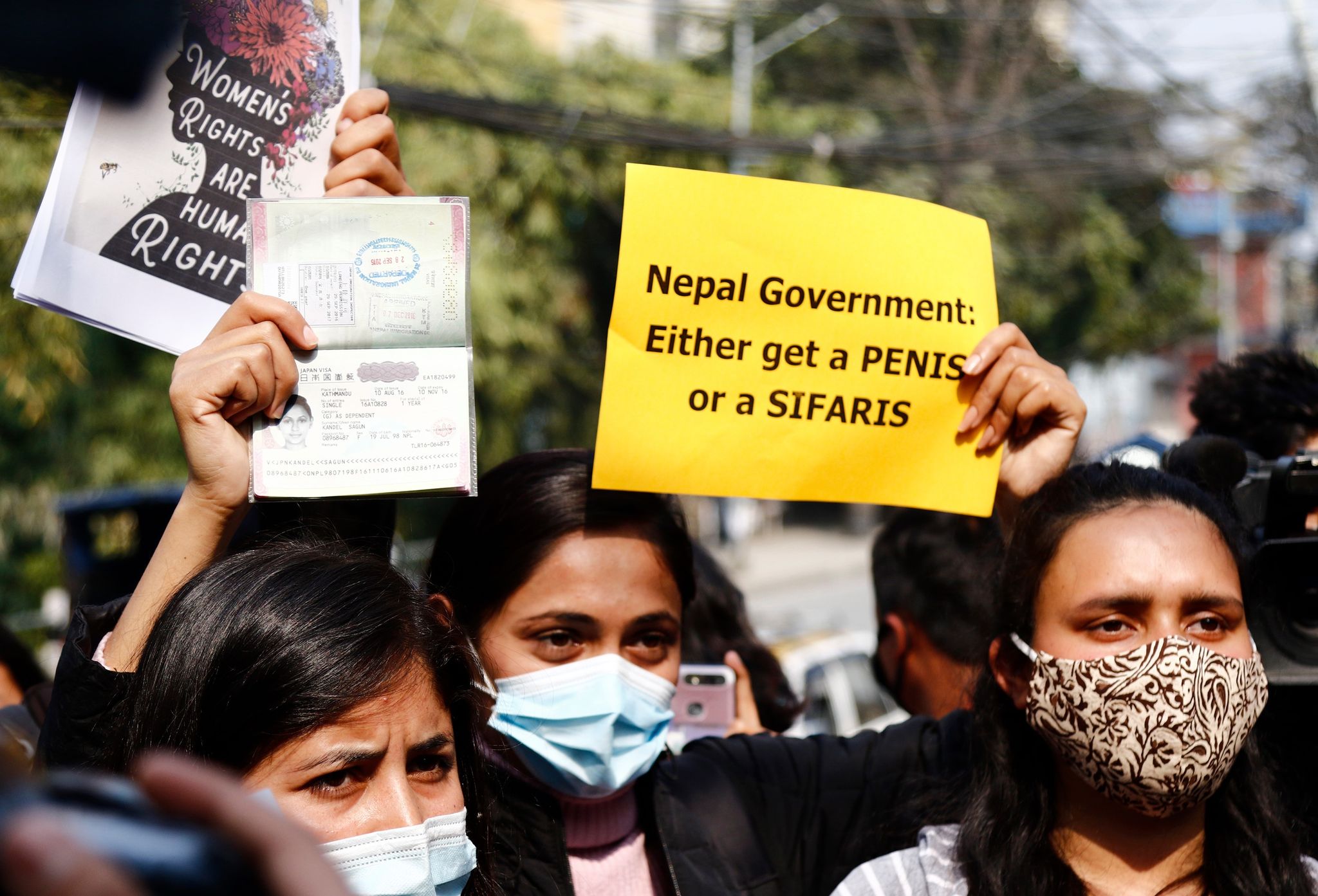 Keshav Thapa/TKP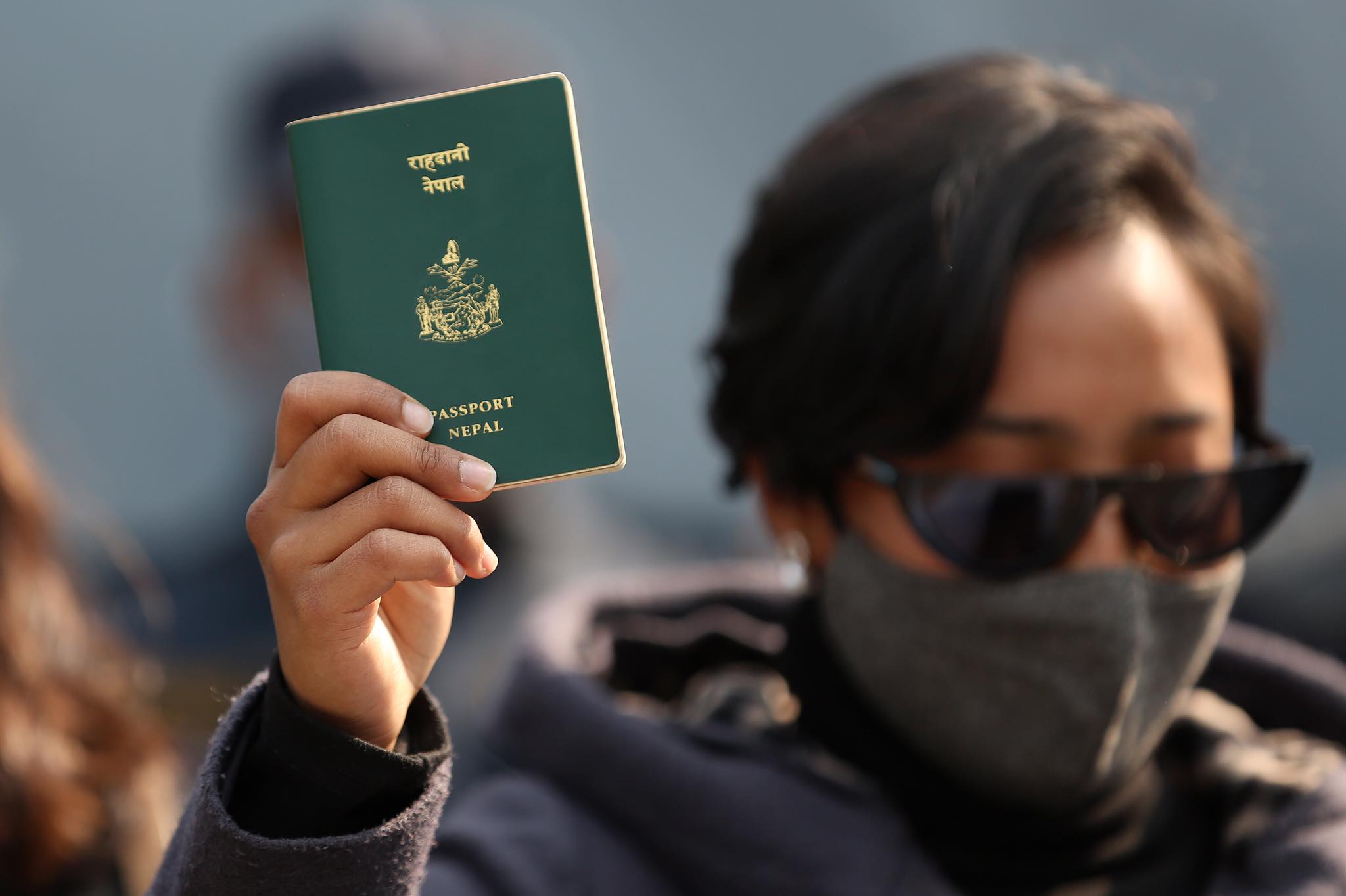 A demonstrator holds her passport as she takes part in a protest against a proposed rule to require women under 40 to get permission from their families and local authorities to travel abroad, at the Department of Immigration's office at Kalikasthan, Kathmandu on Thursday. Sanjog Manandhar/TKP
---