Dahal-Nepal faction holds mass protests across the nation against House dissolution
The faction's Central Committee meeting on December 24 had decided to hold nationwide protests against the Oli administration's move from today.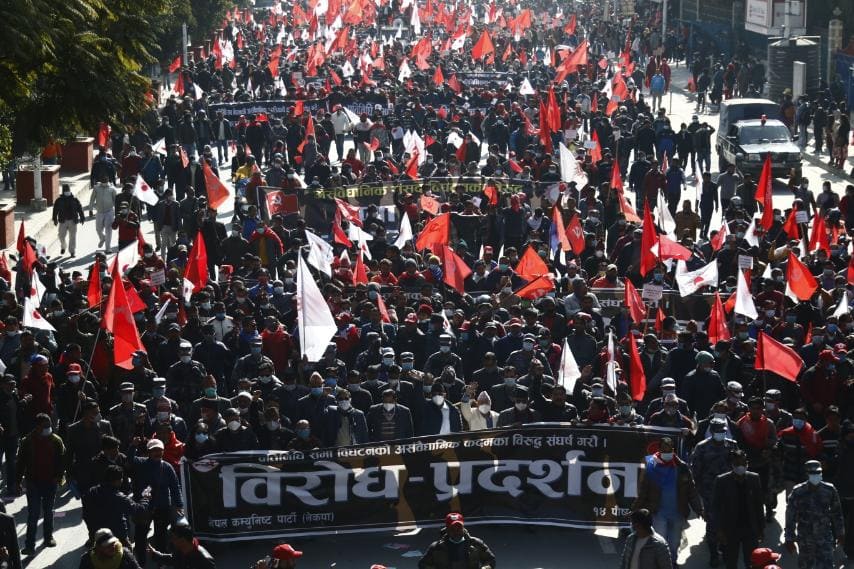 Keshav Thapa/TKP
Published at : December 29, 2020
Updated at : December 29, 2020 14:48
The Pushpa Kamal Dahal and Madhav Kumar Kumar Nepal-led faction of the Nepal Communist Party organised protests in various parts of the country on Tuesday against the KP Sharma Oli government's move to dissolve the House of Representatives.

In the Capital the Dahal-Nepal faction organised rallies from various places, including Koteshwor, Lagankhel, Tripureshwor, Maitighar, Thamel, Chabahil, Teku, New Baneshwor, Kupandol, Lainchaur, Naxal, Bagbazar and Ratnapark from 11 am.
The rallies have gathered at Bhrikutimandap where co-chairs Dahal and Nepal along with senior leader Jhalanath Khanal will address the mass meeting.
A meeting of the central committee of the faction, on December 24, had termed the move to dissolve the House by President Bidya Devi Bhandari on the recommendation of Prime Minister Oli's Cabinet as "unconstitutional". The meeting had also decided to hold various protest programmes across the country against the Oli administration's move starting from Tuesday.
Here are some photos of the rallies in the Capital captured by Post photographers Angad Dhakal, Keshav Thapa and Hemanta Shrestha.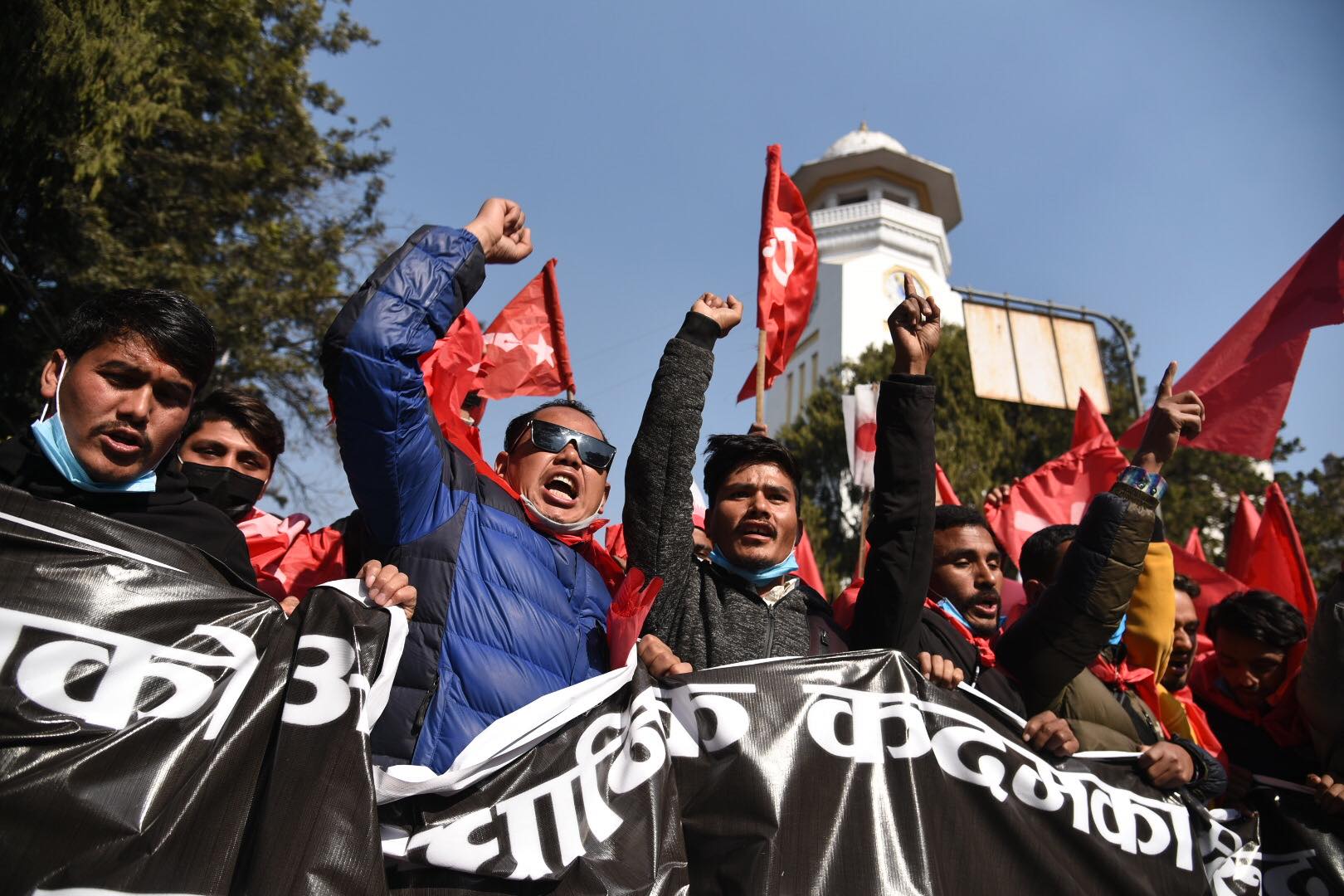 Angad Dhakal/TKP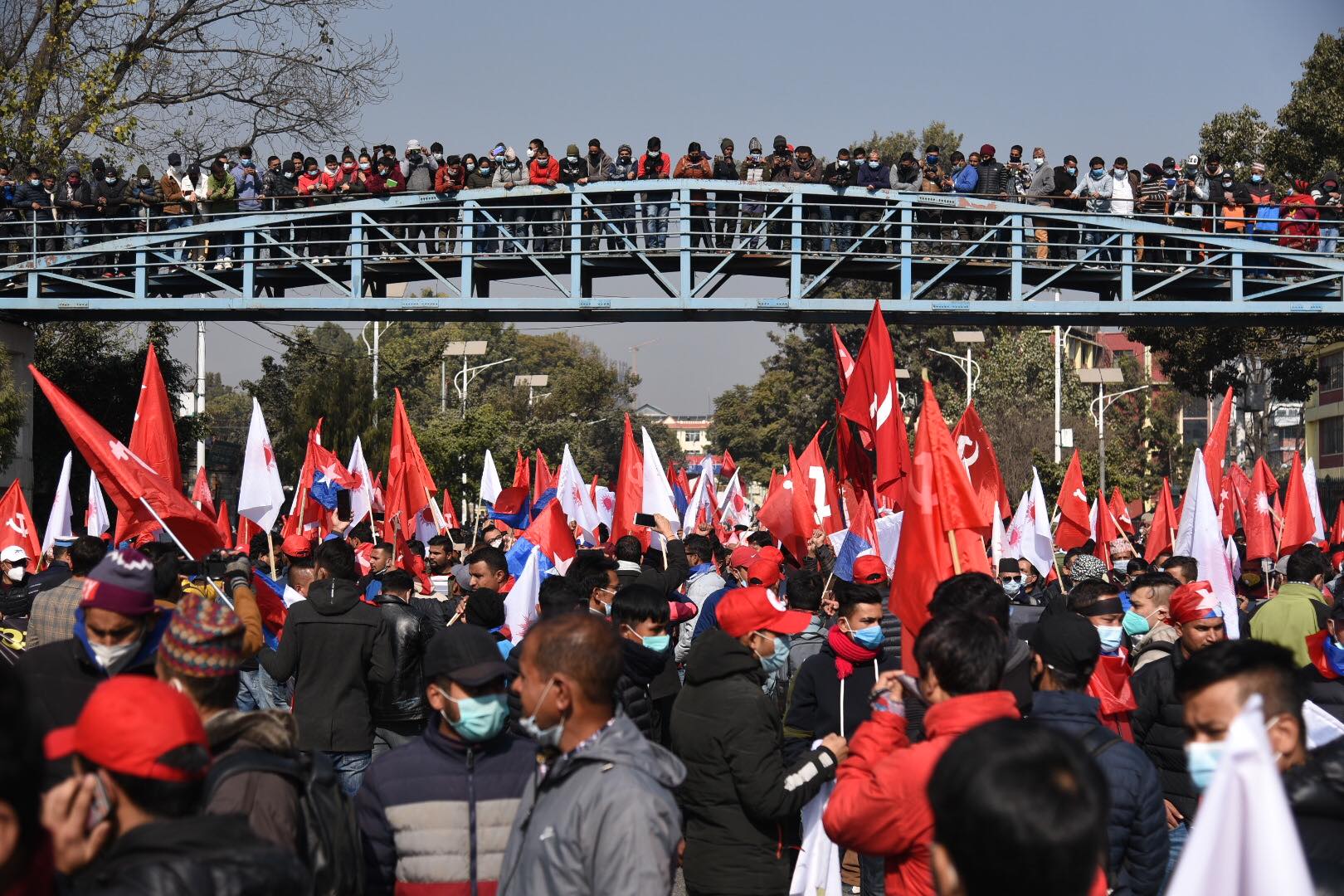 Angad Dhakal/TKP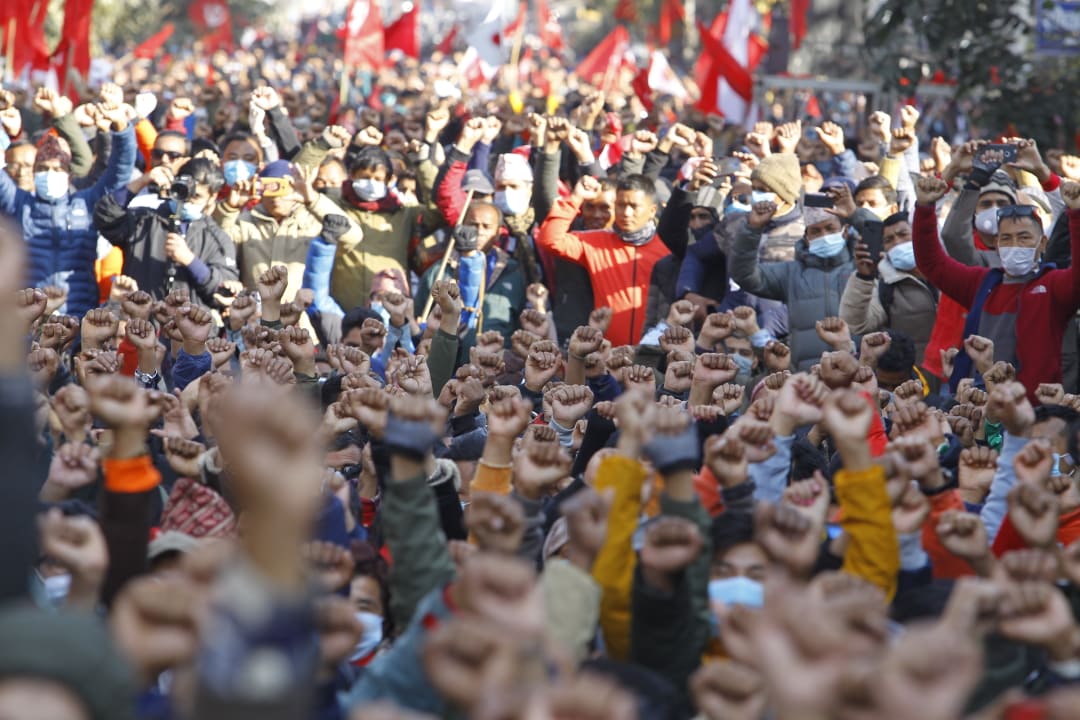 Hemanta Shrestha/TKP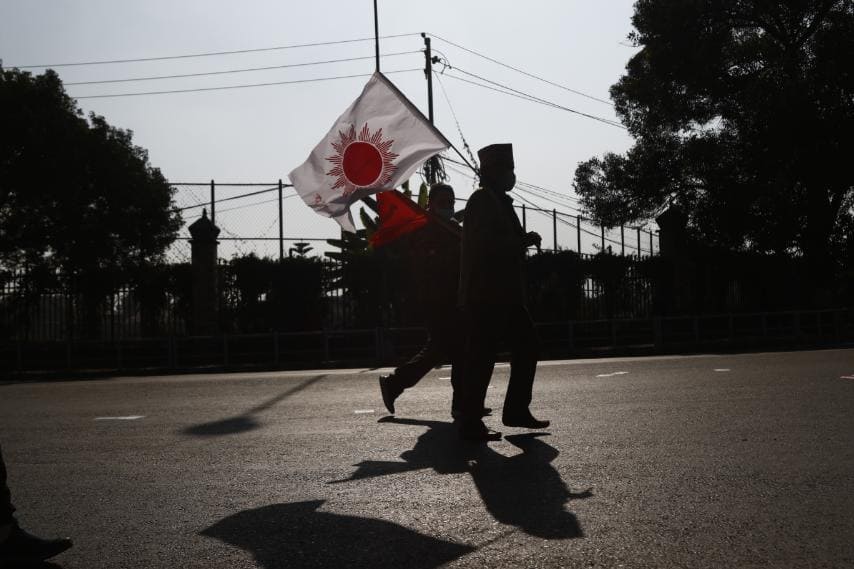 Keshav Thapa/TKP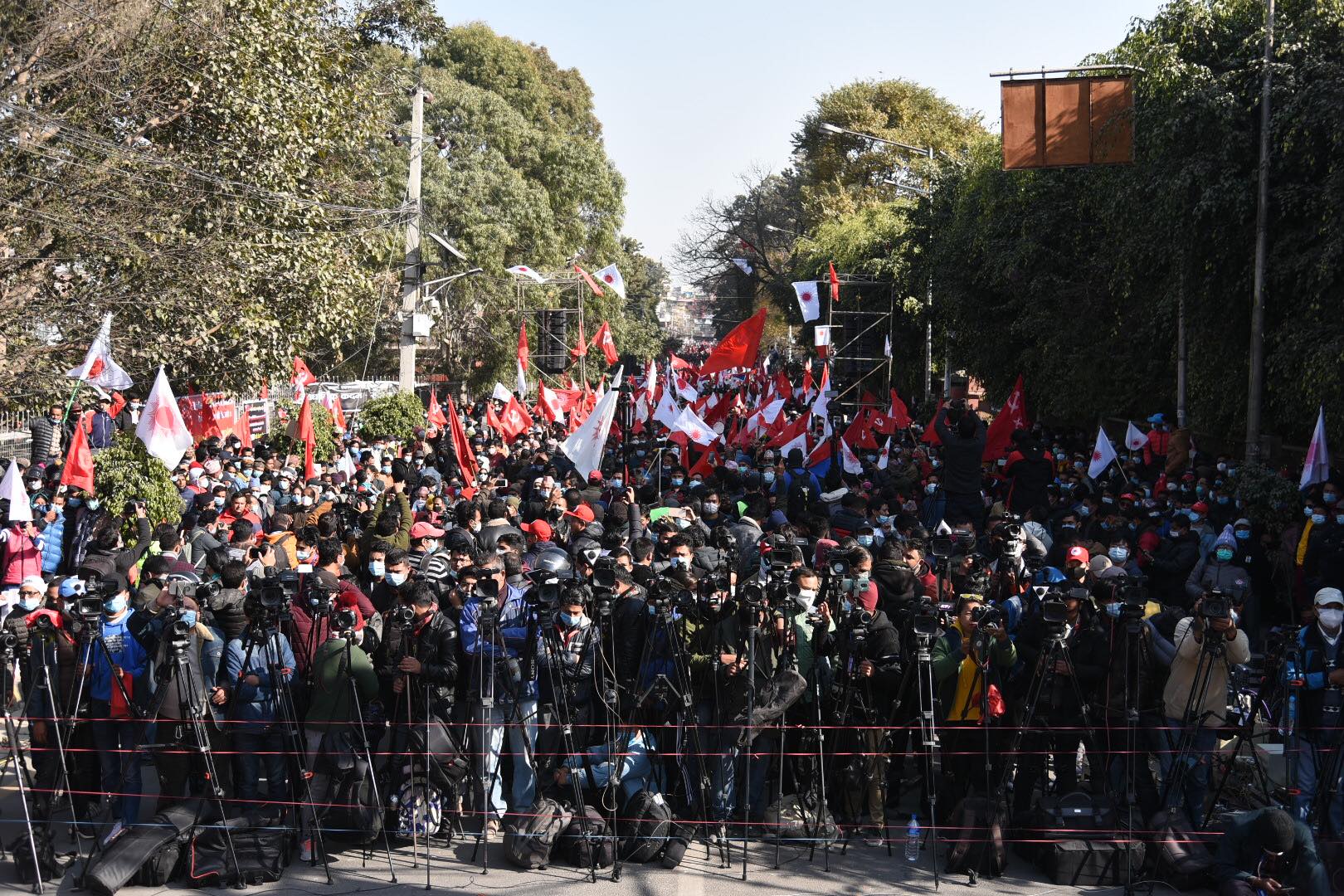 Angad Dhakal/TKP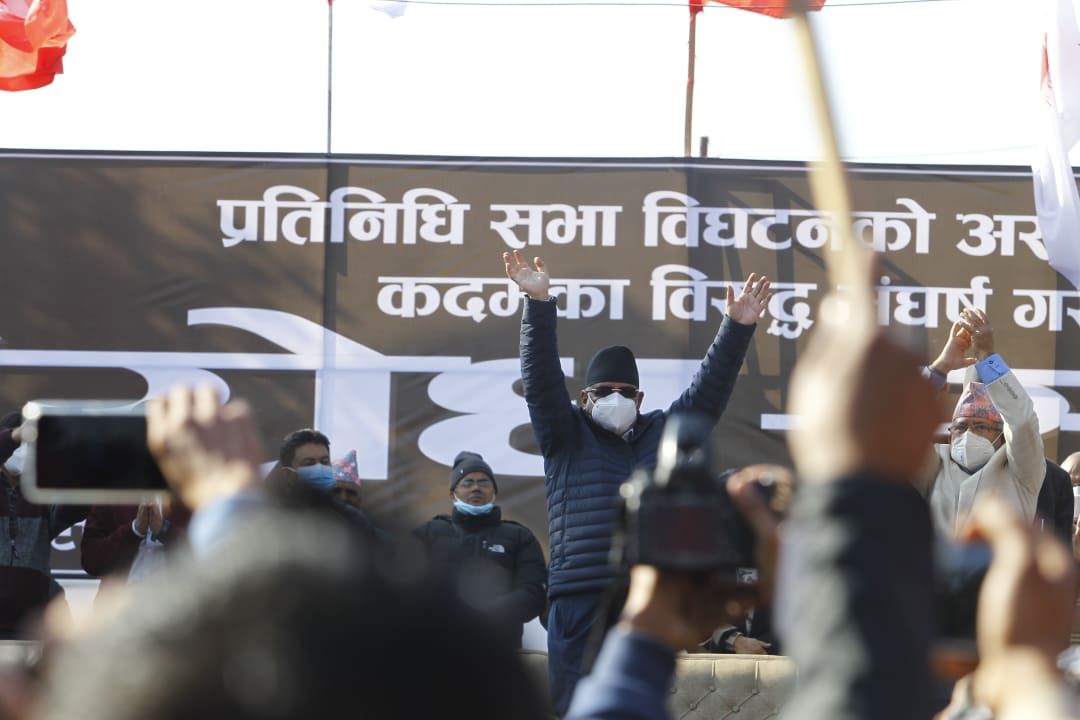 Hemanta Shrestha/TKP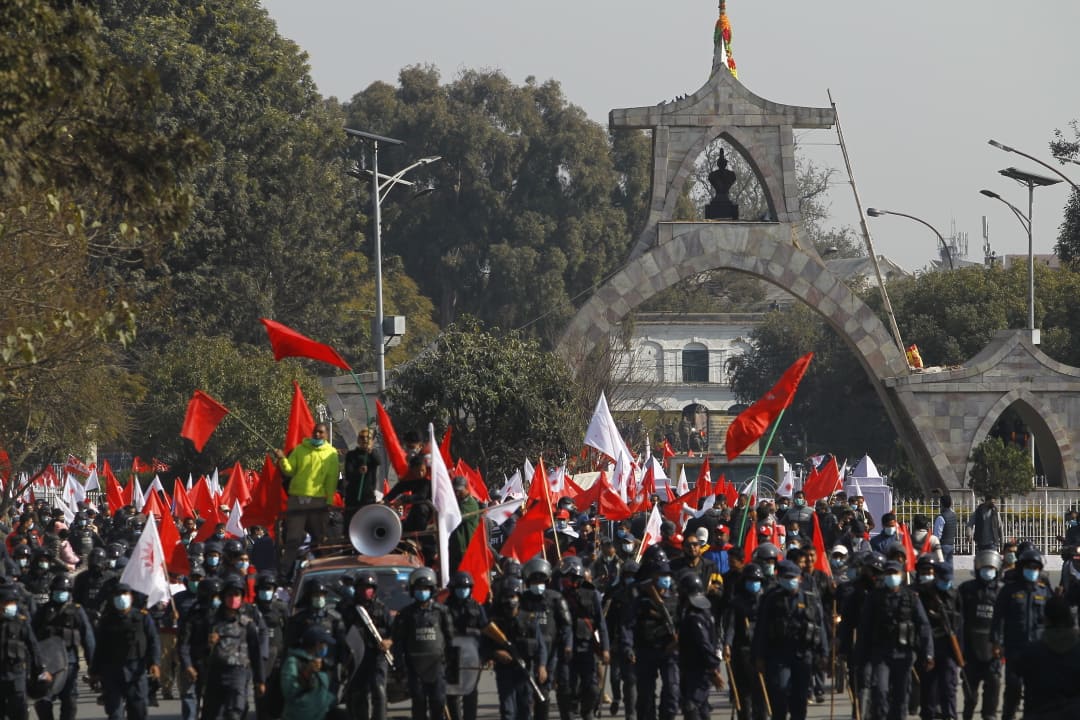 Hemanta Shrestha/TKP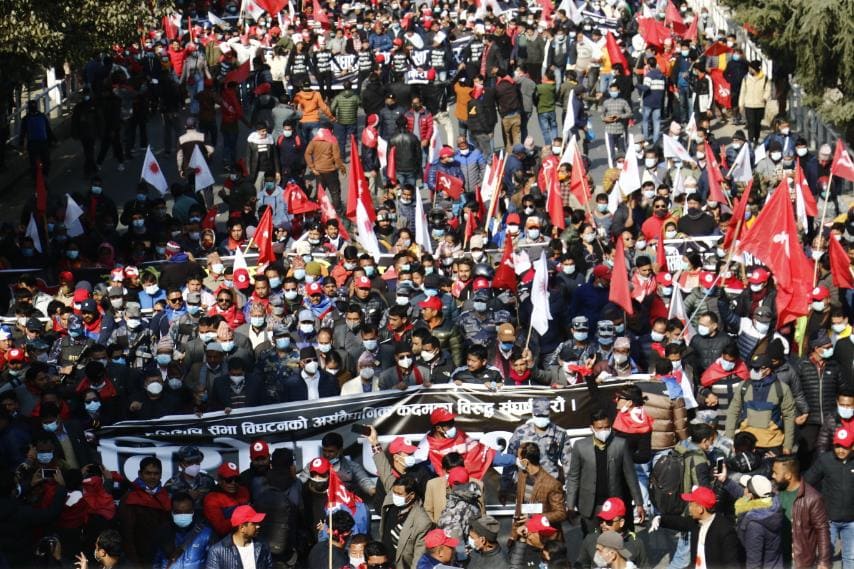 Keshav Thapa/TKP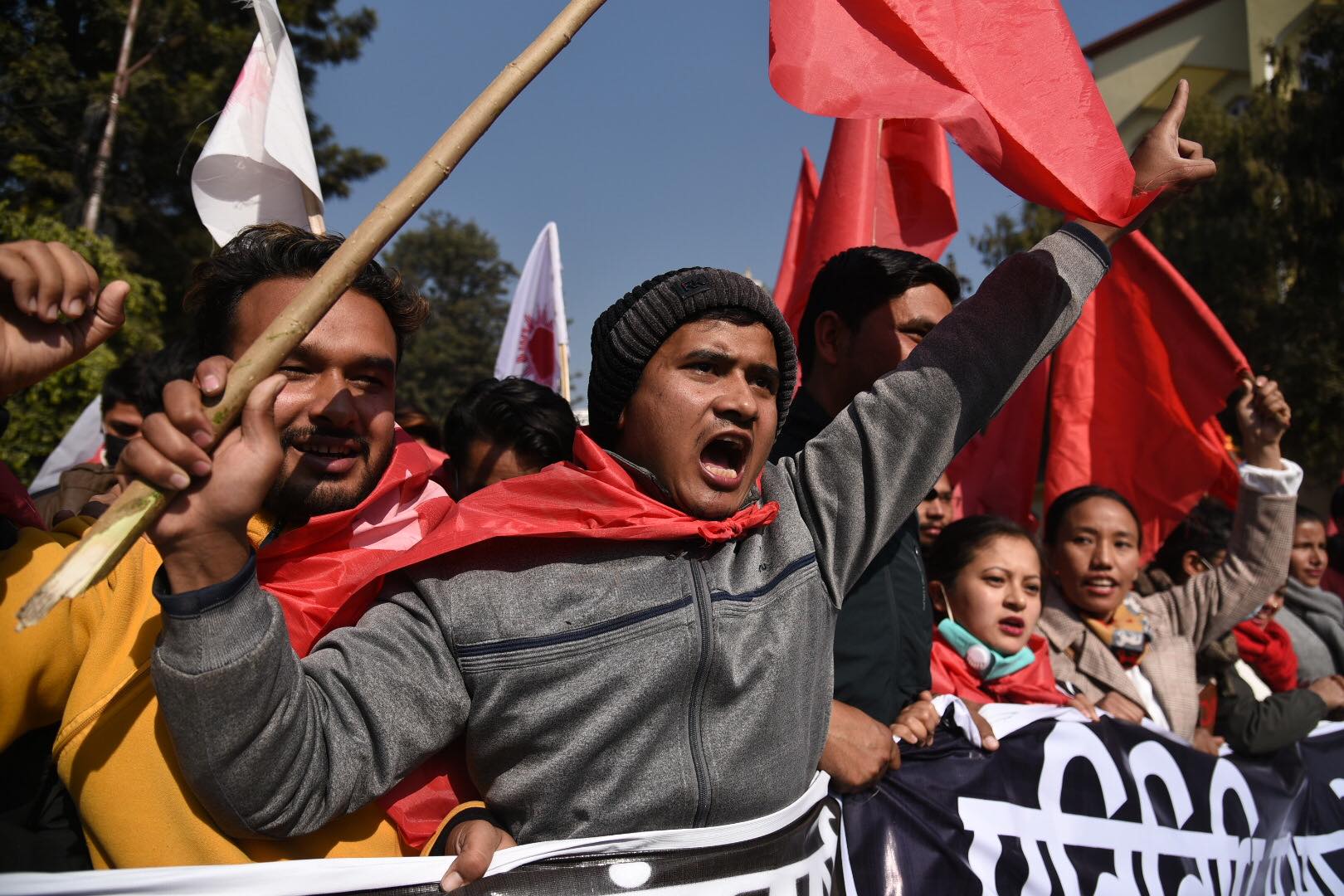 Angad Dhakal/TKP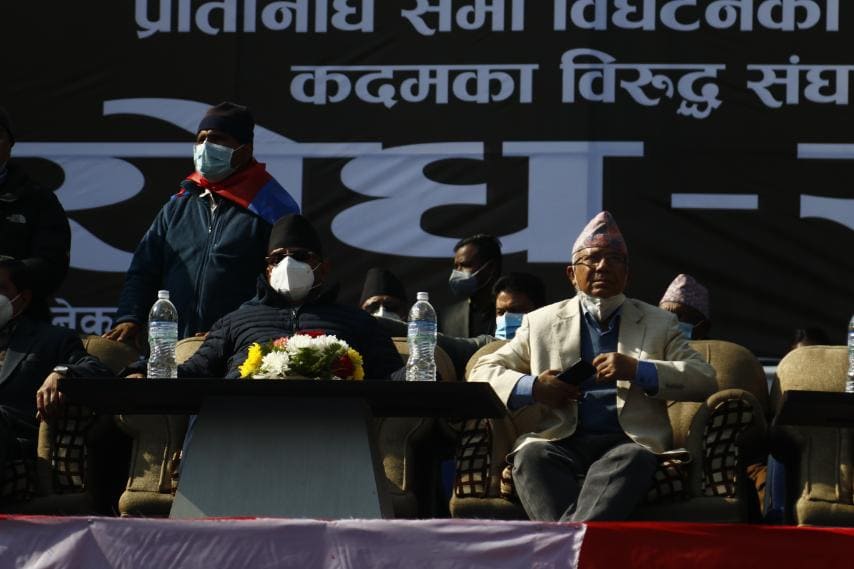 Keshav Thapa/TKP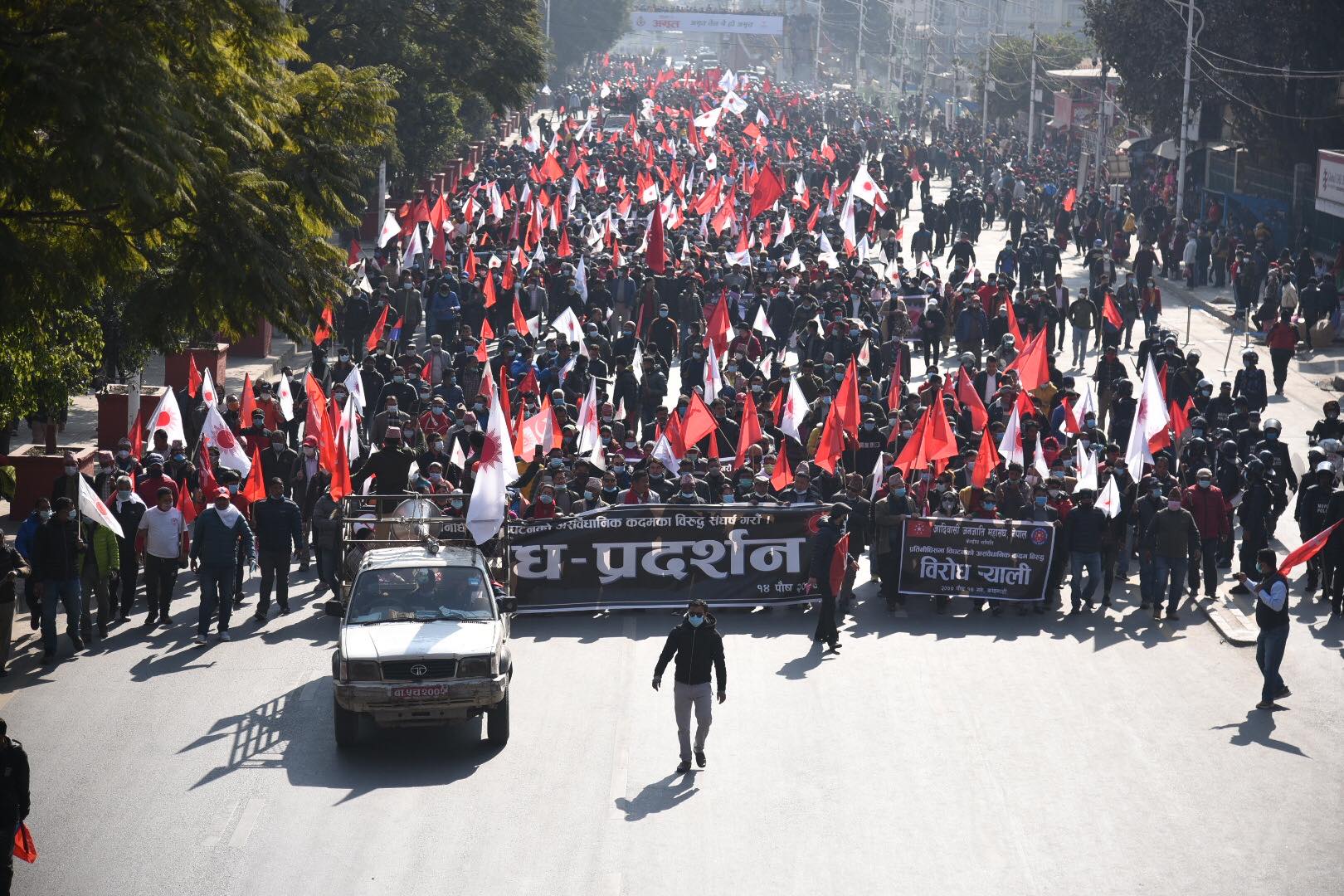 Angad Dhakal/TKP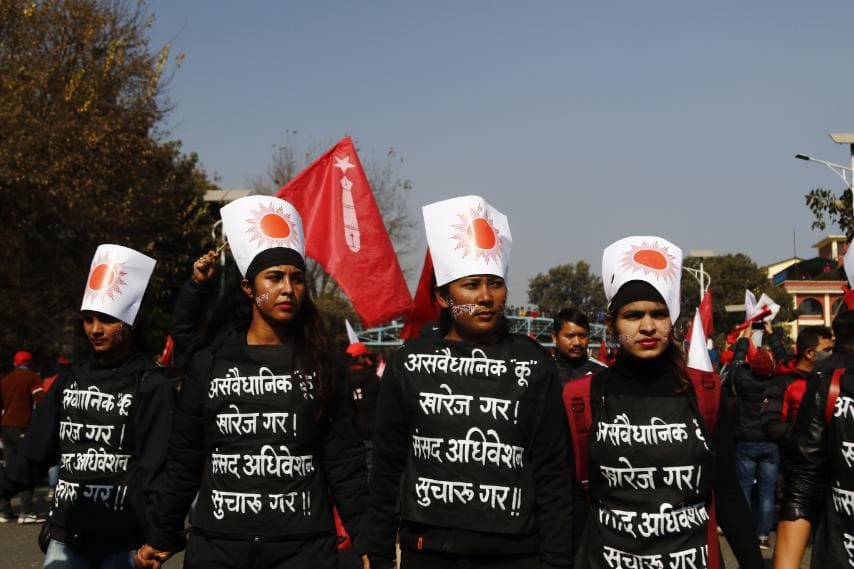 Keshav Thapa/TKP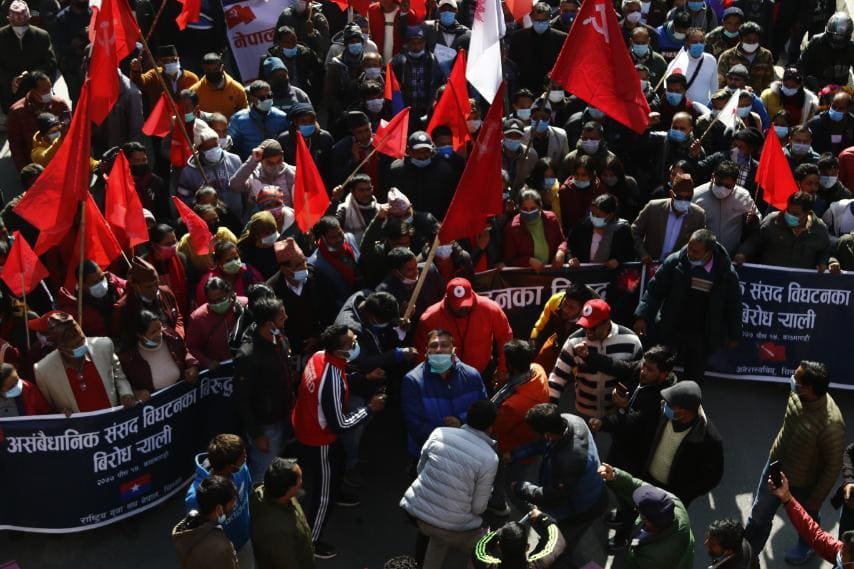 Keshav Thapa/TKP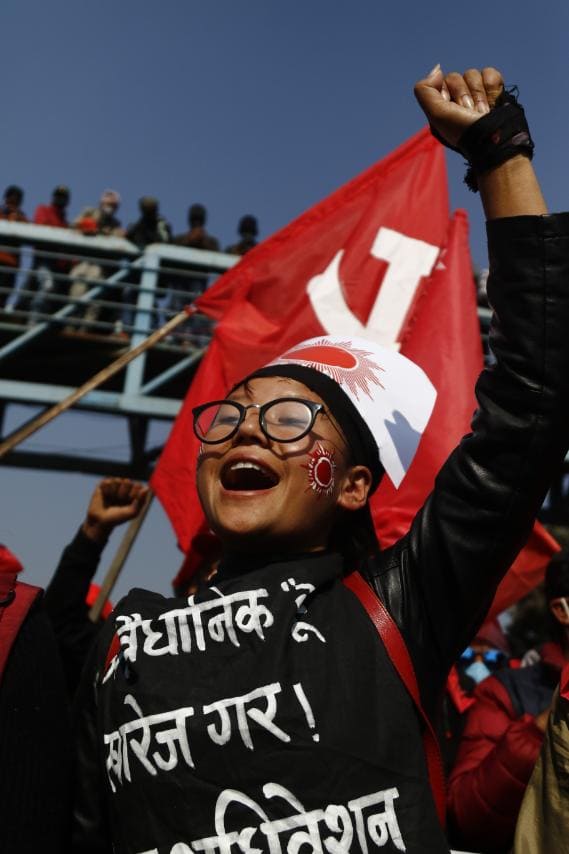 Keshav Thapa/TKP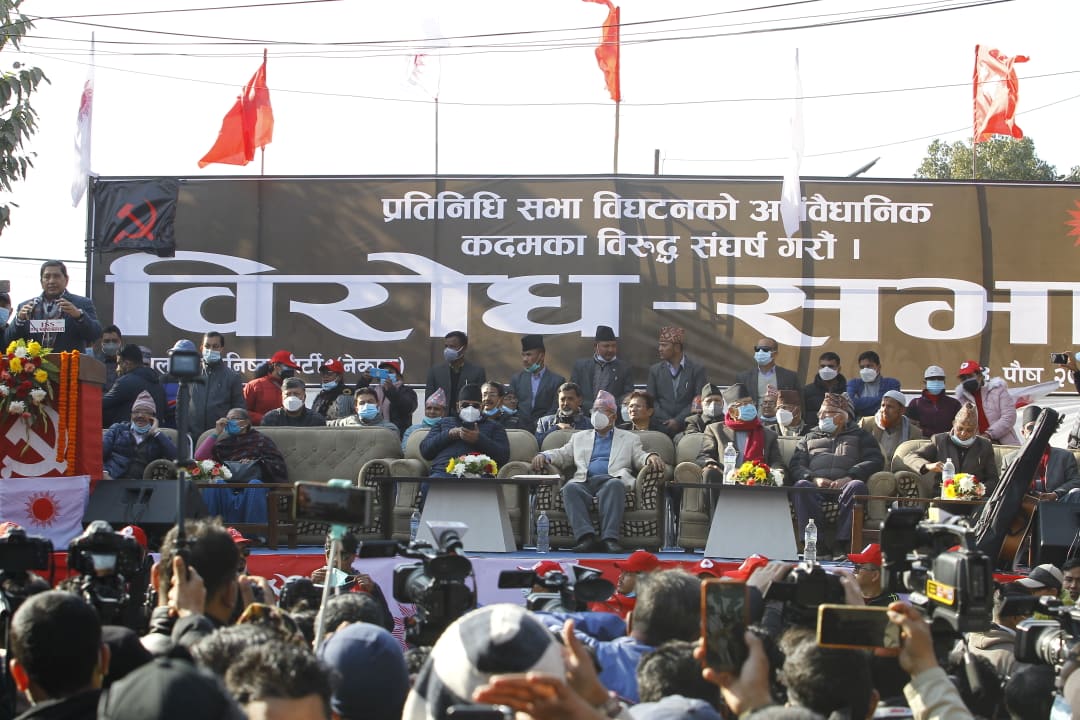 Hemanta Shrestha/TKP
---