Living a blessed, divine life
A glimpse into the daily life of Kathmandu's Bhairav, the protector of the Valley.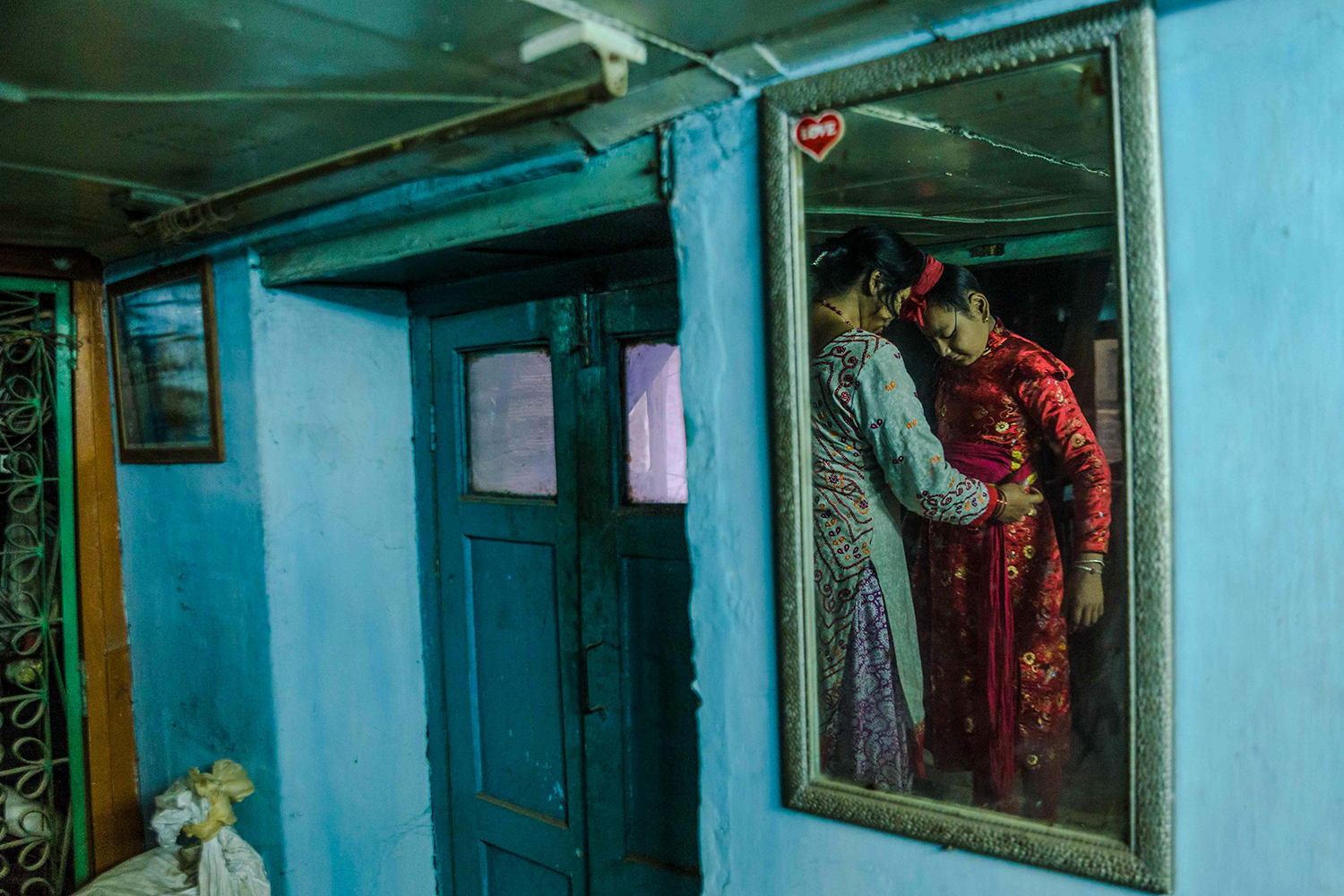 In Hinduism, Bhairav is the fierce manifestation of Shiva; in Buddhism, the wrathful rendition of Bodhisattva Manjushree. Photo courtesy: Sabrina Dangol
Published at : March 21, 2020
Updated at : March 21, 2020 07:54
Rujan Shakya has been Kathmandu's Bhairav since he was two years old, and now he is close to coming of age, he could retire soon from his divine post.
Shakya is one of Nepal's living gods, embodying the ferocious protective deity Bhairav, a tradition that heralds back to the 10th century. In Hinduism, Bhairav is considered as the fierce manifestation of Shiva; in Buddhism, the wrathful rendition of Bodhisattva Manjushree. But today, the deity is known more as the guardian of the living goddess Kumari.
Like the Kumari, an ordained life is bequeathed upon him, albeit with a little more flexibility. Shakya is freely allowed to roam in public, and even attend school, as he lives at his own home with his parents, in New Road. But he doesn't blend into the crowd: embellished clothes and a red ribbon holding his hair up, a tika on his forehead represents his third eye.
Photographer Sabrina Dangol says Shakya was suited for the role as the signifiers around his birth matched the requirements. "But the lineage of becoming a Bhairav ran in his family, his uncle and many others from his family had served as Bhairav in the Valley for many years," she says. "And so, when his turn came to be one, his family was not at all surprised as for them this was evident.
Dangol spent about a week documenting Shakya's life in 2017, curious to know what it was like to be a young god revered by everyone. Dangol, who visited her mother's maternal house, frequently saw the young god playing with neighbourhood children.
"When I approached him for the story, he was reluctant. But, as I took my time, he slowly opened up. But he didn't like getting photographed," says Dangol.
Shakya seemed like an introvert, recalls Dangol. "I started slowly, and eventually he started telling me how he felt," she says. "I take this as an honour, he said one time as we talked about what he felt about his ordained life," she says.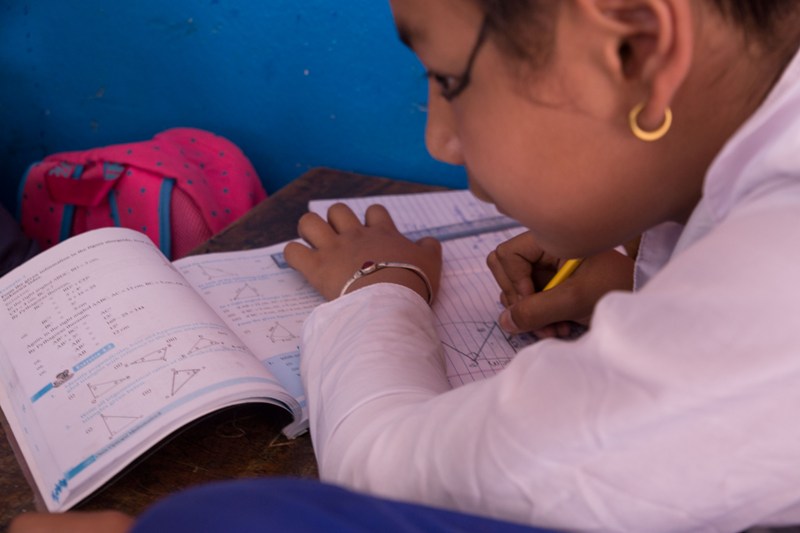 Shakya, in full make up, works on maths assignment. Photo courtesy: Sabrina Dangol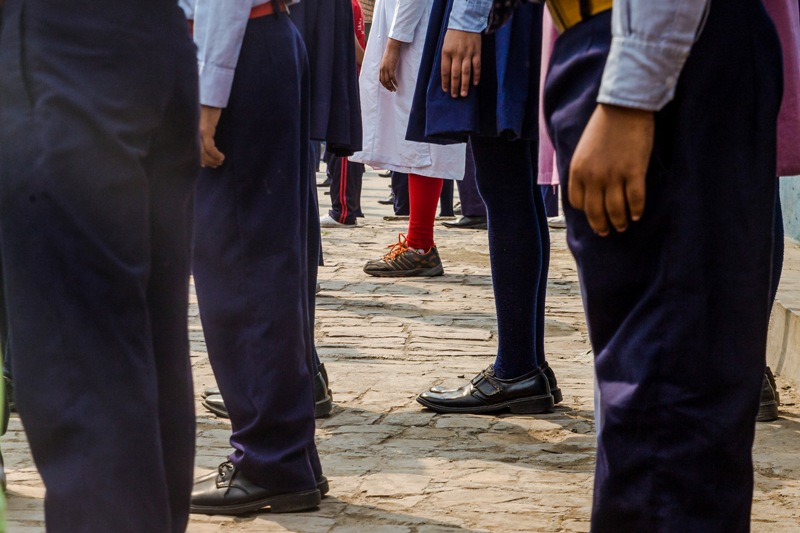 Although Shakya is allowed to go to regular school, he does not blend into the crowd. Photo courtesy: Sabrina Dangol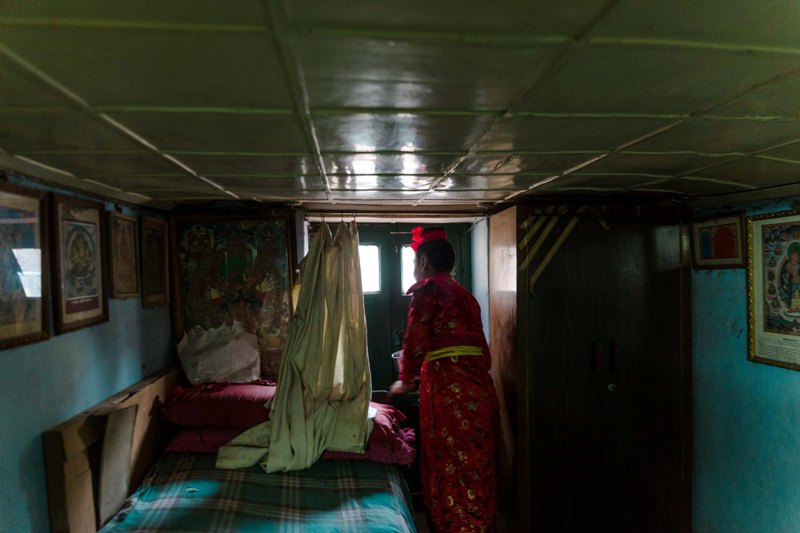 Shakya looks out his bedroom window in Om Bahal. Photo courtesy: Sabrina Dangol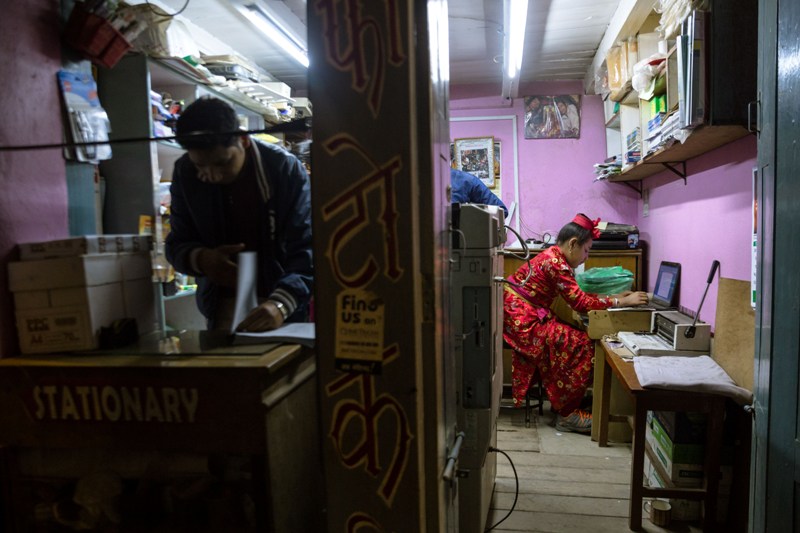 Shakya spends his evenings at his father's printing shop. Photo courtesy: Sabrina Dangol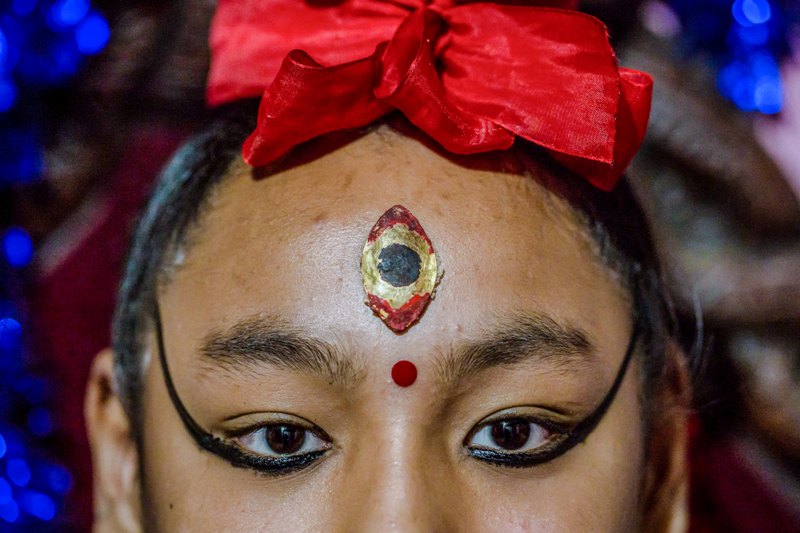 His forehead is usually adorned with a tika that resembles the third eye. Photo courtesy: Sabrina Dangol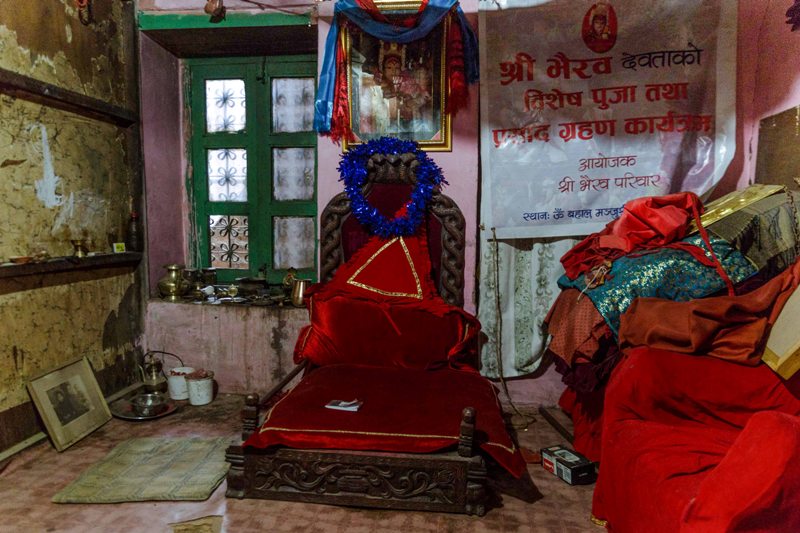 The Bhairav's ceremonial throne in Shakya's home. Photo courtesy: Sabrina Dangol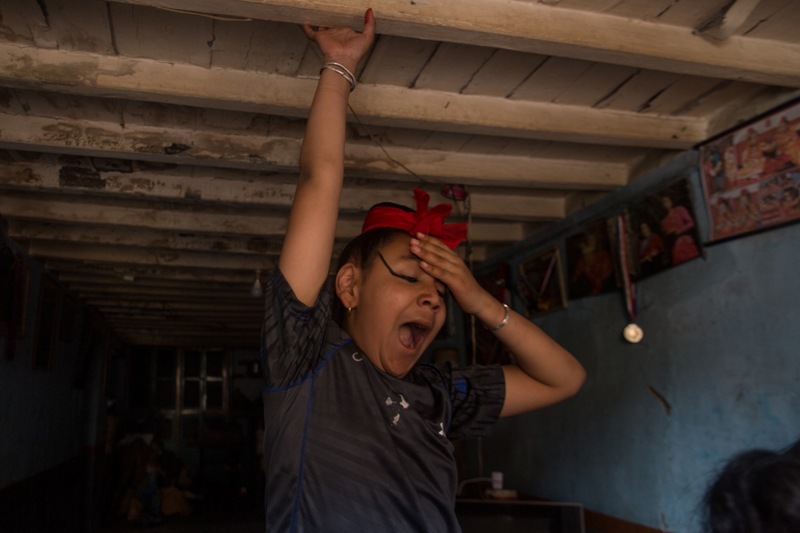 Shakya is one of Nepal's living gods, but at home, he is Rujan,a normal 15 year old. Photo courtesy: Sabrina Dangol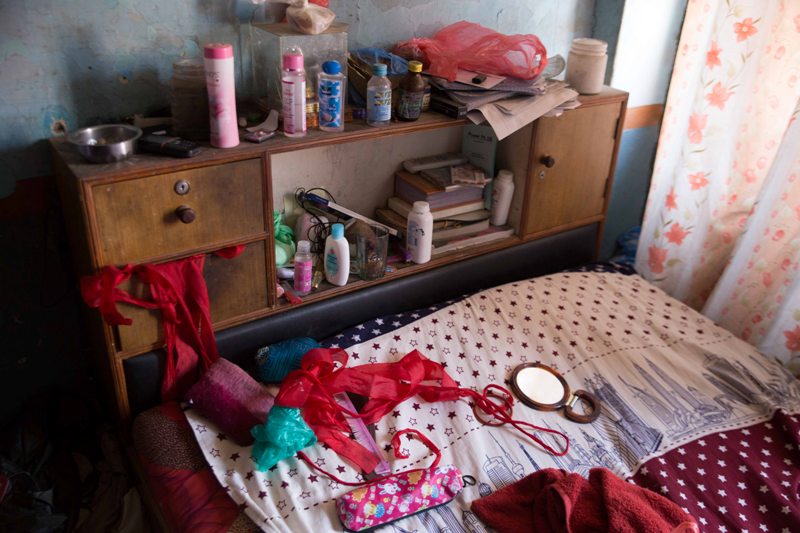 Ribbons and other items lay strewn across Shakya's bed. Photo courtesy: Sabrina Dangol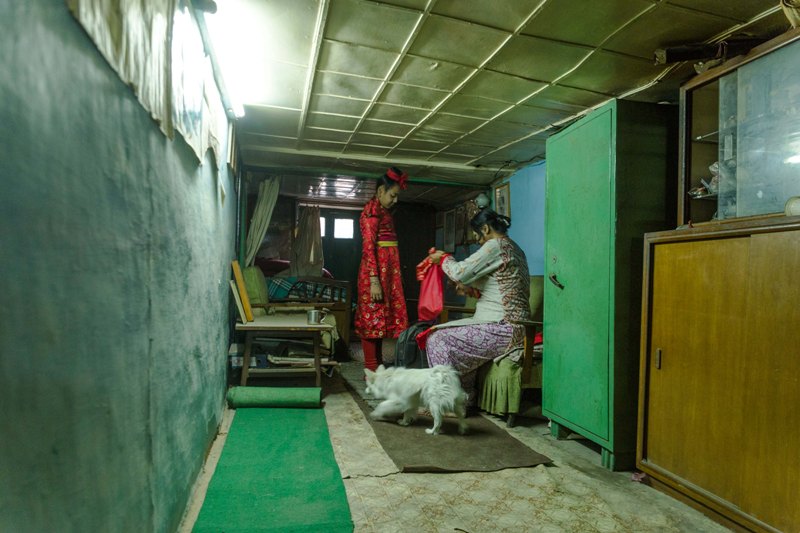 Shakya's mother readies him in Bhairav's attire. Photo courtesy: Sabrina Dangol
---