Blame game
Now that all parties have agreed to revise the constitution, it is time to de-escalate conflict and restart public dialogue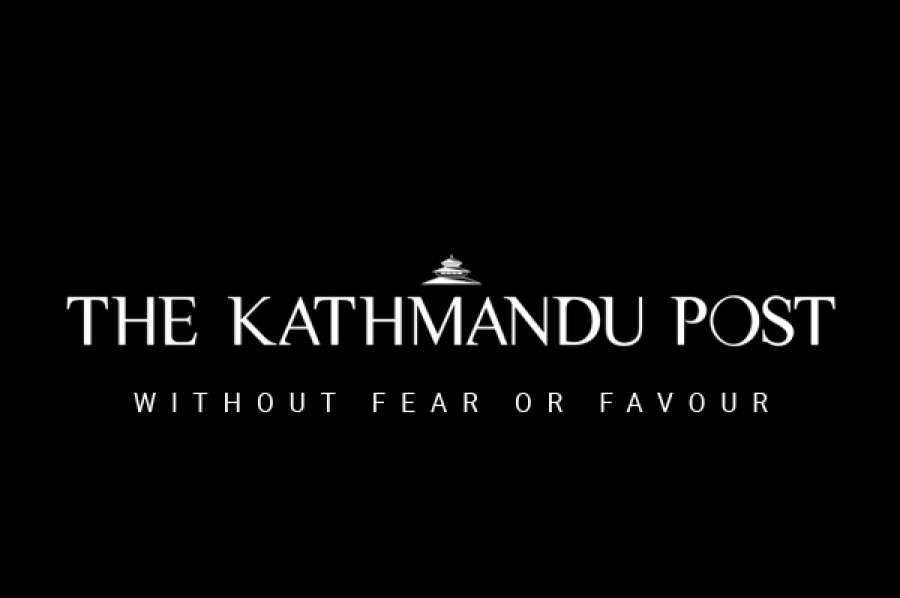 bookmark
Published at : November 25, 2015
As has happened with decentralisation, federalism is now being portrayed as the culprit, not the victim. However, now that all parties have agreed to revise the constitution, it is time to de-escalate conflict and restart public dialogue on fundamental principles of democracy, including federalism.
There are simple (or not so simple) technical solutions to all the political problems, including that of federal boundaries. All it requires is a will to revisit the fundamental principles and revise the constitution accordingly. While the constitution is being revised, it must also address multiple shortcomings, including issues of Dalit representation, Proportional Representation (PR) system, and quotas.
Why federalism will fail?
Criticism about Nepal's federalism has abounded in recent weeks, coinciding with growing divisiveness along racial lines. People have begun to blame federalism for the growing intolerance and political instability, leading to the outcry: 'Suspend federalism'.
Such a process harks back to the fate of decentralisation and democracy in Nepal.
Reviewing the failure of decentralisation, a renowned scholar, James Manor wrote in 2011, "We must take great care to avoid a serious and, sadly, quite common error in analyses of democratic decentralisation....We must avoid blaming the victim—decentralisation—when the real culprit is the opposite: a refusal to decentralise."
It is now quite incontrovertible that decentralisation requires at least three things to be successful: devolution of substantial powers onto local elected bodies, devolution of substantial resources onto lower levels, and mechanisms to ensure horizontal and downward accountability. When these preconditions are not met, decentralisation usually fails.
Unfortunately in Nepal, there is a strong tendency to centralise power, to the extent that even members of the legislature want to control both the decision-making process and resources that should be devolved to the local bodies.
This analogy can also be applied to democracy in Nepal. The democratic system in Nepal appears to have failed and ushered in a period of Maoist civil war, chaos and social disorder. If one were to just look at the temporal sequence, it would indicate that multi-party democracy is causing all these problems.
There is now a danger that federalism will meet the same fate as decentralisation and democracy. In order to be successful, federalism must ensure the principle of 'self' rule by organised communities of interests. The current social chaos that we are seeing in Nepal is not federalism's fault. On the contrary, federalism is the victim here; the refusal to accept federalism is the real culprit behind growing racial intolerance and political movements.
Dynamics of conflict
As the divisiveness grows, the dynamics of the current political conflict is following an expected pattern.
Reports indicate that the crisis in the Madhes is taking the shape of an ethnic conflict between the Madhesi people and the hill-dominated security forces. As political crisis in the Madhes moves towards self-rule—and grows violent—Nepal's media
and society has yet to learn how to be objective and treat each human life with equal dignity and respect.
The ruling coalition is mobilising bias in the same way as the leaders of the Madhes movement. There is already a resurgent resistance to the Madhes movement in Morang, Sunsari and Jhapa. The mobilisation of party workers in these and neighbouring districts is inciting clashes between two opposing groups.
Clearly, the strategy of the ruling coalition is to mobilise both security forces and party workers in the districts to undermine the Madhes movement. However, it is only likely to add fuel to fire, making any future rapprochement even more difficult.
Luckily, the Nepali Army, so far has resisted being dragged into conflict. The involvement of the Army in enforcing law and order would be tantamount to using security forces against Nepali citizens. We have already entered a phase of civil conflict since September and use of the Army, at this stage, would only help undermine the legitimacy of the government.
It also makes practical sense not to use the Army. If the Nepali Army is mobilised, it has to be successful. In order for the Army to be successful, it will have to use sufficient force, which in ordinary terms would mean excessive use of force. Such use of force is legitimate only under certain circumstances. If the Army fails, then its image will be damaged permanently. Not only will the institution lose its deterrence value; it will also open the door for international intervention.
Boundaries and representation
Now that the parties have agreed to revise the constitution, the future dialogue
process must follow a two-pronged approach. The first approach should be to de-escalate violence, build relationships, and bridge social divides. The second approach should be to re-engage in dialogue around the fundamental issues.
Issues of provincial boundaries and constituency delimitation can have simple technical solutions once the political principles are accepted. For example, one of the demands of Madhes is to have constituencies based on populationwhile the CPN-UML insists on also recognising geography. The two parties are at loggerheads, not really knowing that the issue can have a simple technical solution as was demonstrated by Kare Vollan, the mathemagician behind Nepal's electoral system, at a recent event in Kathmandu.
The current problem with provincial boundaries is that they have been treated like constituencies, with a design to deliberately weaken minority votes and divide community of interests. Nepal has neither followed PR standards, nor international norms of delimiting boundaries, including that of provinces.
Constituency delimitation and PR are the only ways to ensure the representation of marginalised identity groups with common interests. When identity groups are not concentrated in a specific geographical area, then only PR can ensure their representation.
Constituency delimitation can be gerrymandered in such a way that a powerful identity group, even if it is a minority in that area, can win a majority of seats.
One example I came across this week was from Mississippi, the US where Black communities were concentrated in the eastern areas along Mississippi River. In 1956, when Blacks were not allowed to vote, the constituencies in the state followed more or less practical boundaries to reflect existing community of interests.
In March 1972, when Blacks were allowed to vote, the boundaries were manipulated in such a way that Blacks did not constitute a majority in any of the constituencies.
Not only constituency boundaries, but also provincial boundaries can be drawn to intentionally dilute the strength of minority votes. While the tendency in Mississippi was to draw east-west constituencies, the tendency in Nepal is to draw north-south constituencies and provinces. As a result, many minority groups have been deliberately divided. In a truly democratic polity, identity groups with common interests can argue for a common constituency.
While these issues are being negotiated, the parties must also take this opportunity to correct multiple shortcomings in the constitution including that of the PR. For example, the PR provision as it stands now will reduce the representation of Dalits to less than five percent, less than that in the current Parliament, and even less than their 13.3 percent share of population.
---