Broadening his perspective
Through his travels, Kunjan Giri wants to explore the lifestyles of people living in different places.

Photo Courtesy: Kunjan Giri
bookmark
Published at : January 27, 2023
Updated at : January 27, 2023 08:47
Kathmandu
There must be hardly anyone who does not like travelling—especially when you live in a country as beautiful as Nepal filled with beautiful and unique destinations that have rich culture and history.

25-year-old Kunjan Giri who just completed his bachelor's in Information Technology, is fond of travelling like everyone else. He has visited almost every nook and corner of Nepal in the seven years that he has been travelling and he considers it an escape from the chaos of everyday life.
"Having been to different parts of the country—from the Terai plains to the hills and mountains of Nepal—I'm very grateful to have been born in Nepal and able to explore it so thoroughly," says Giri.
A major reason why he wanted to travel is to explore the lifestyle of people living in different parts of the nation. Giri, who was born and raised in Kathmandu, says the only place he travelled to as a child was Janakpur, that too because his maternal uncle lives there. Later on, he started becoming more curious about how different people all over Nepal lived.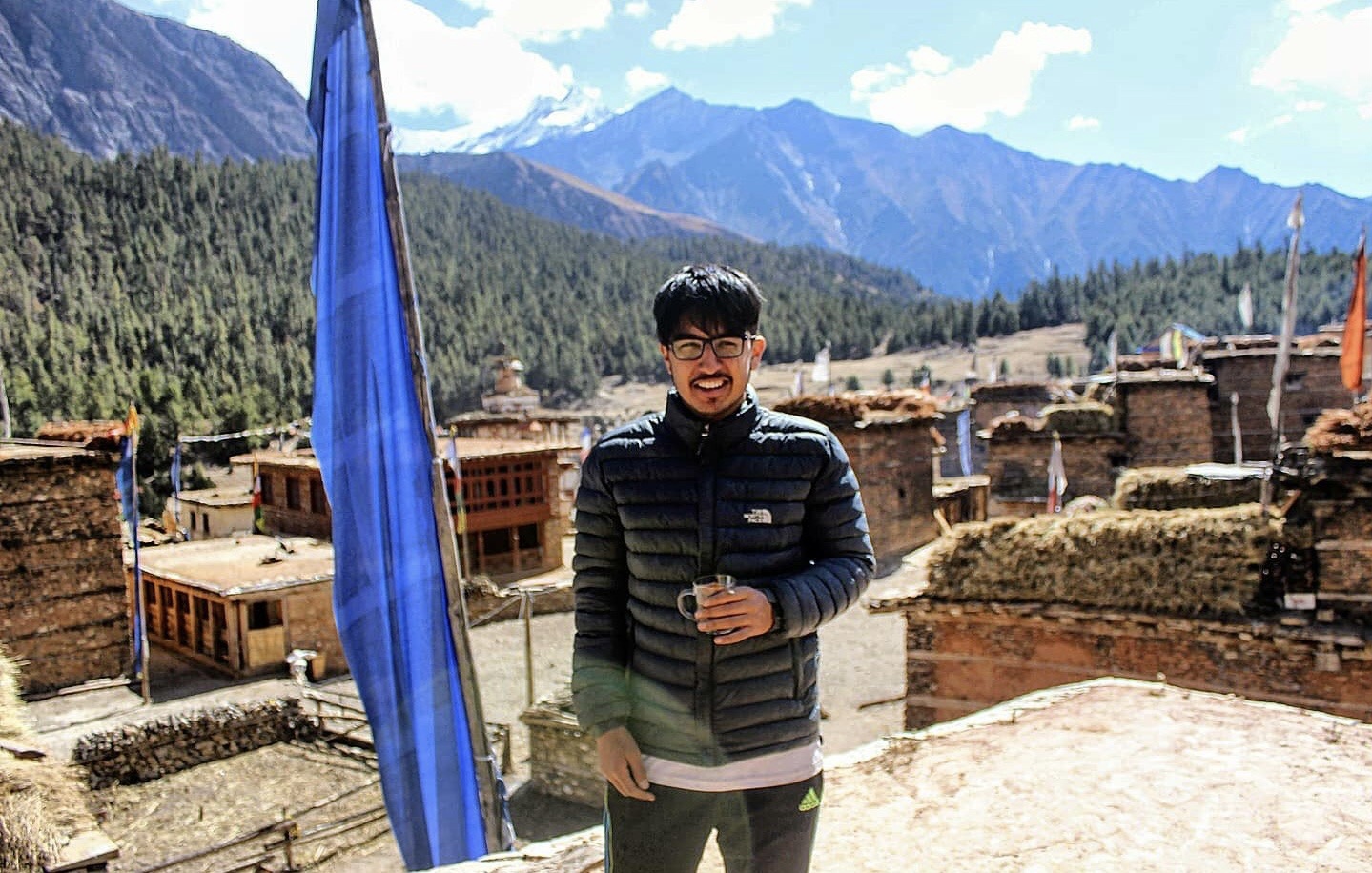 Photo Courtesy: Kunjan Giri
Giri then started travelling together with friends during his college years. His first excusrsion was a short trip to Pokhara and that was enough to make him fall in love with travelling. After that he visited a lot of nearby locations over the next few months when his friend group planned another major trip—to Shey Phoksundo Lake.
"I remember checking out photos of the lake online and that was love at first sight for me. Till date, Shey Phoksundo has remained my favourite travel destination," exclaims Giri reminiscing the first view he got of Shey Phoksundo after trekking for a long time.
After Shey Phoksundo, Giri's next big adventure took him to Khaptad.
"The landscape (of Khaptad) was so different from everywhere else I had been to. So, this trip also left a big impact on me," says Giri adding that after this trip, he has started researching on beautiful landscapes and tries to travel to these destinations too.
He has since travelled to different places and observed the different ways people across Nepal live. Giri has been to Mardi, Khumai Dada, Bethan Chowk, Mustang, Chainpur, Doti, Bajang, and Dhangadhi.
"I love seeing how the way people in different places live differs so vastly. Our country is truly so diverse in tems of culture and lifestyle. It's amazing to witness," he states.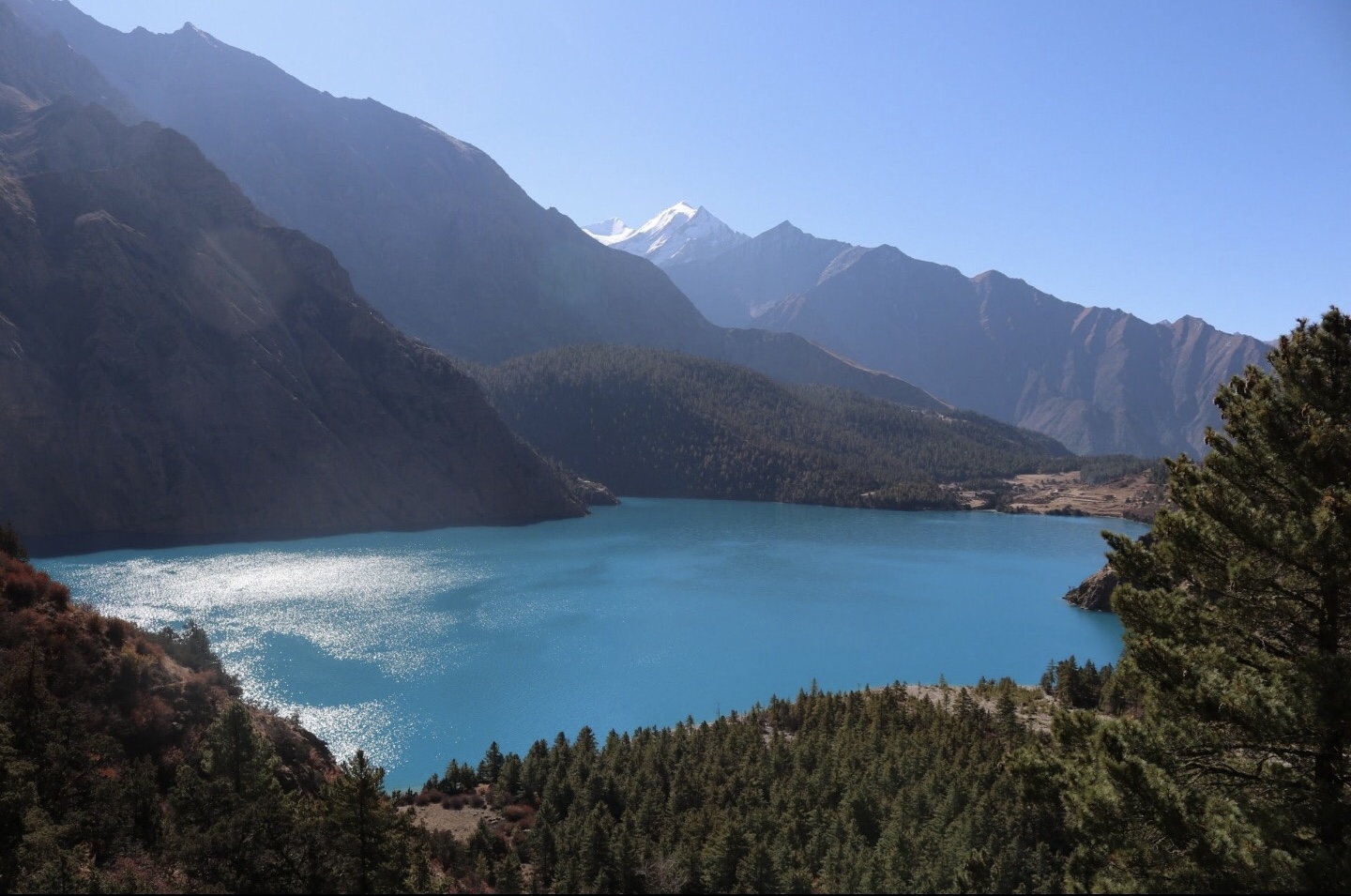 Photo Courtesy: Kunjan Giri
The second major reason why Giri loves travelling is because he feels it widens one's perspective. He states travelling is a great way to try out different things and get outside of one's comfort zone to grow as a person. He encourages everyone to travel as much as they can adding that it is best to travel in the summer—especially around August as the weather then will be ideal for travelling.
Remembering the one time he went to Badimalika (Bajura) and got lost as there were neither proper roads nor other travellers to whom he could ask directions, Giri wants Nepal Tourism Board (NTB) to consider marking other beautiful and culturally rich places in Nepal as legit tourist destinations.
"I want to request NTB to look into making these destinations more easily accessible for travellers. That would encourage Nepalis as well as international tourists to explore Nepal more," concludes Giri.
---
---