Nepal's medal tally reaches 116 with 41 golds
Gaurika Singh has become the fourth athlete to win double gold in the 13th South Asian Games.

Gaurika Singh after winning the gold. Post Photo
bookmark
Published at : December 6, 2019
Updated at : December 6, 2019 20:40
This post will update you on the latest news from Day 5 of the 2019 South Asian Games. For our full coverage, please visit our South Asian Games homepage.

Gaurika wins gold in 200-metre backstroke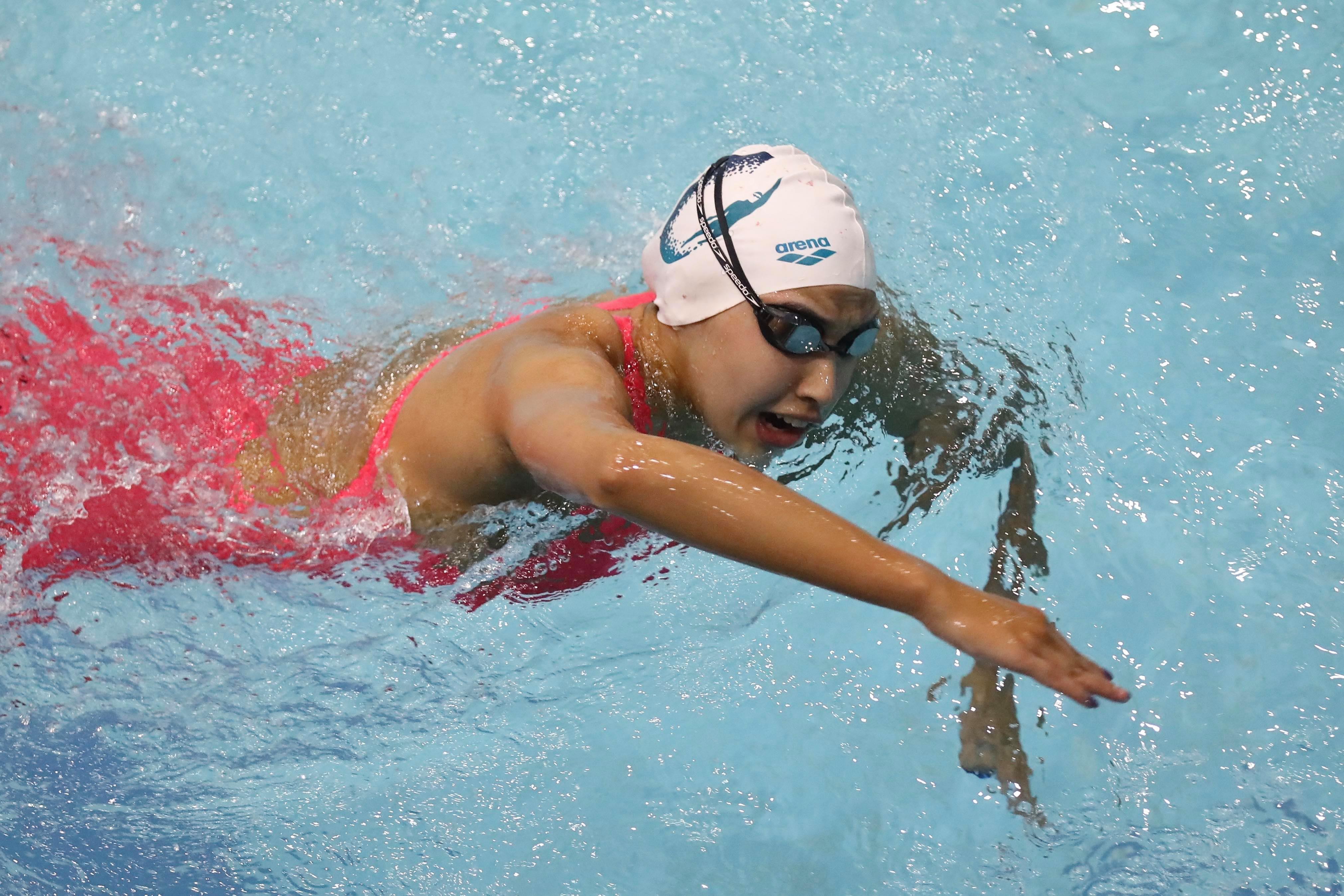 Post Photo
Gaurika singh won the gold for Nepal in women's 200-meter backstroke in the South Asian Games on Friday with the timing of two minutes and 17.73 seconds.

She has become the fourth athlete to win a double gold in the South Asian Games. India and Sri Lanka won the silver and bronze medals respectively in today's event.

With this, Nepal's medal tally has now reached 112 with 41 golds. Singh had won the gold in 200-metre freestyle on Thursday.
Five medals for Nepal in weightlifting including a gold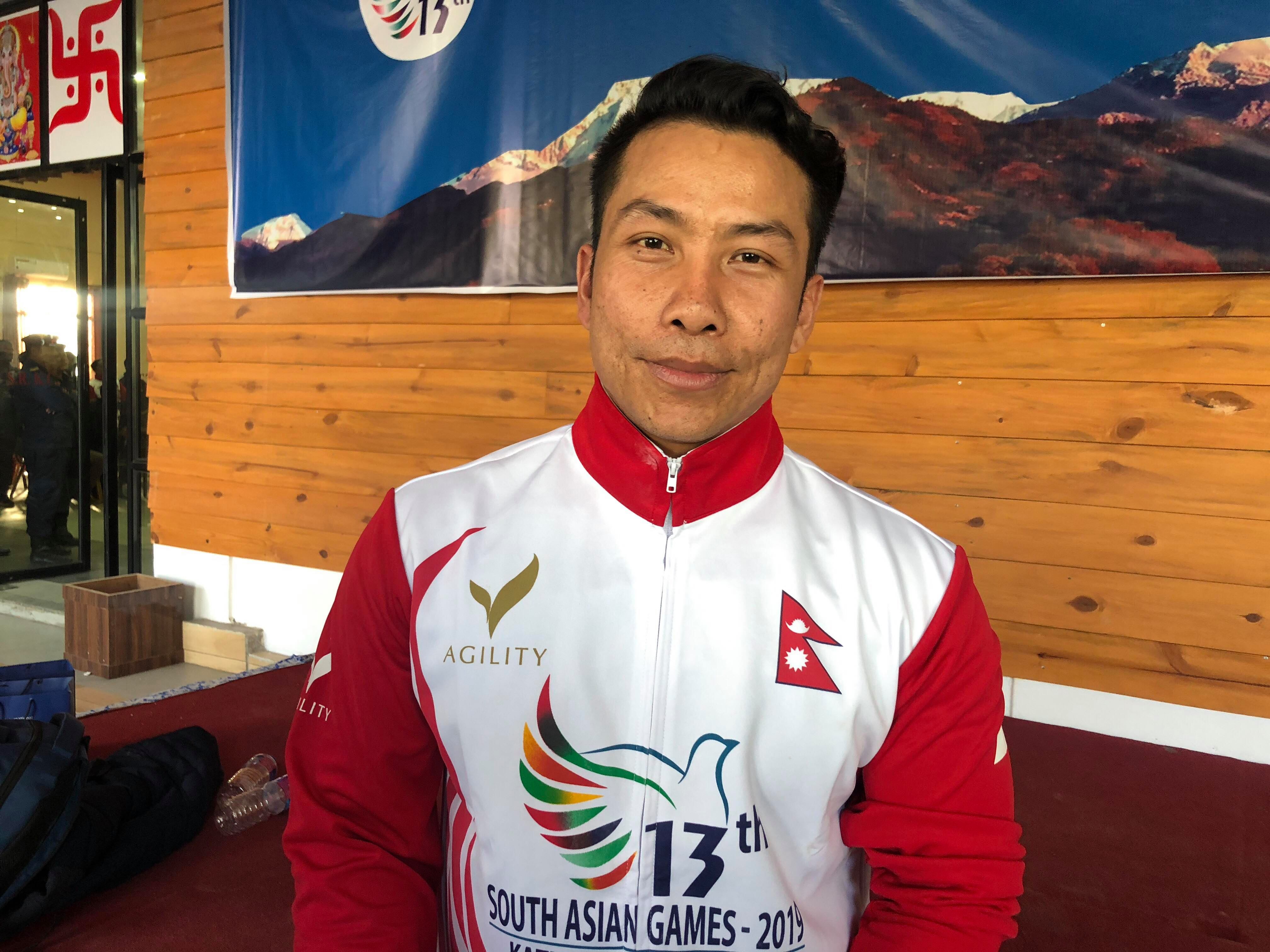 Bikash Thapa Post Photo
Bikash Thapa won a gold medal in 89kg category of weightlifting at the South Asian Games on Friday.

Similarly, Kamal Bahadur Adhikari, who had won the gold medal in 10th SAG, became third in men's 67kg category. Similarly, Prakash KC won a bronze medal in men's 73kg category.
Raj Laxmi Thapa and Devi Chaudhary won bronze medals in women's category. Thapa and Chaudhary came third in 71 and 64kg category respectively.
Subash Tamang wins gold in men's individual golf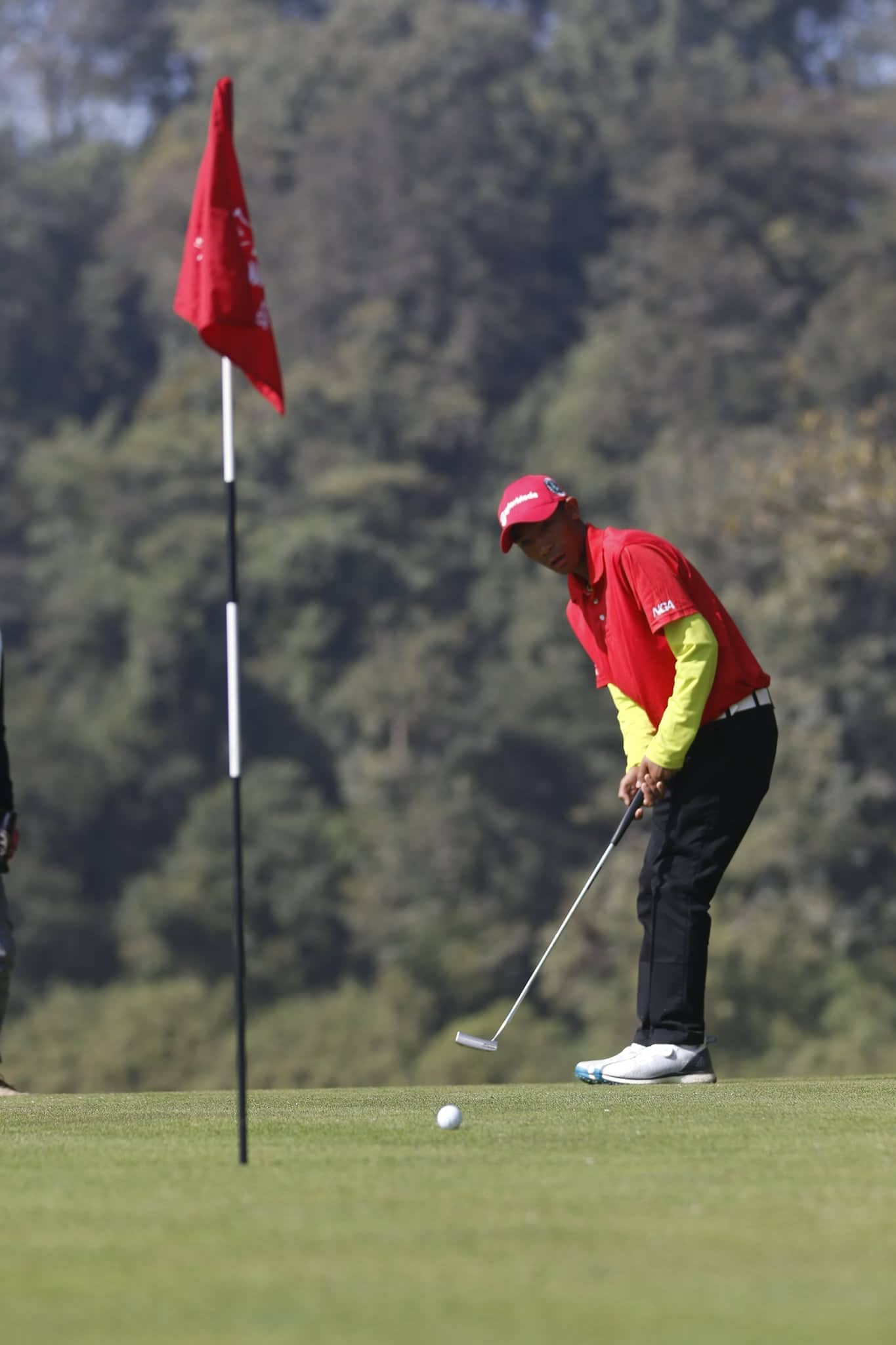 Subash Tamang plays a shot during a match in Gokarna Forest Golf Resort, Kathmandu. Kiran Panday/TKP
Nepali golfer Subash Tamang won the gold medal in men's individual category of golf on Friday. Nepal also claimed another gold in men's team event.


Likewise, Shukra Bahadur Rai finished with a bronze medal for Nepal in an individual category.
In the women's team event, Sri Lanka claimed gold followed by Bangladesh in the second spot while Nepal had to settle for bronze.
Gopi Chand Parki wins gold in 5,000 metre race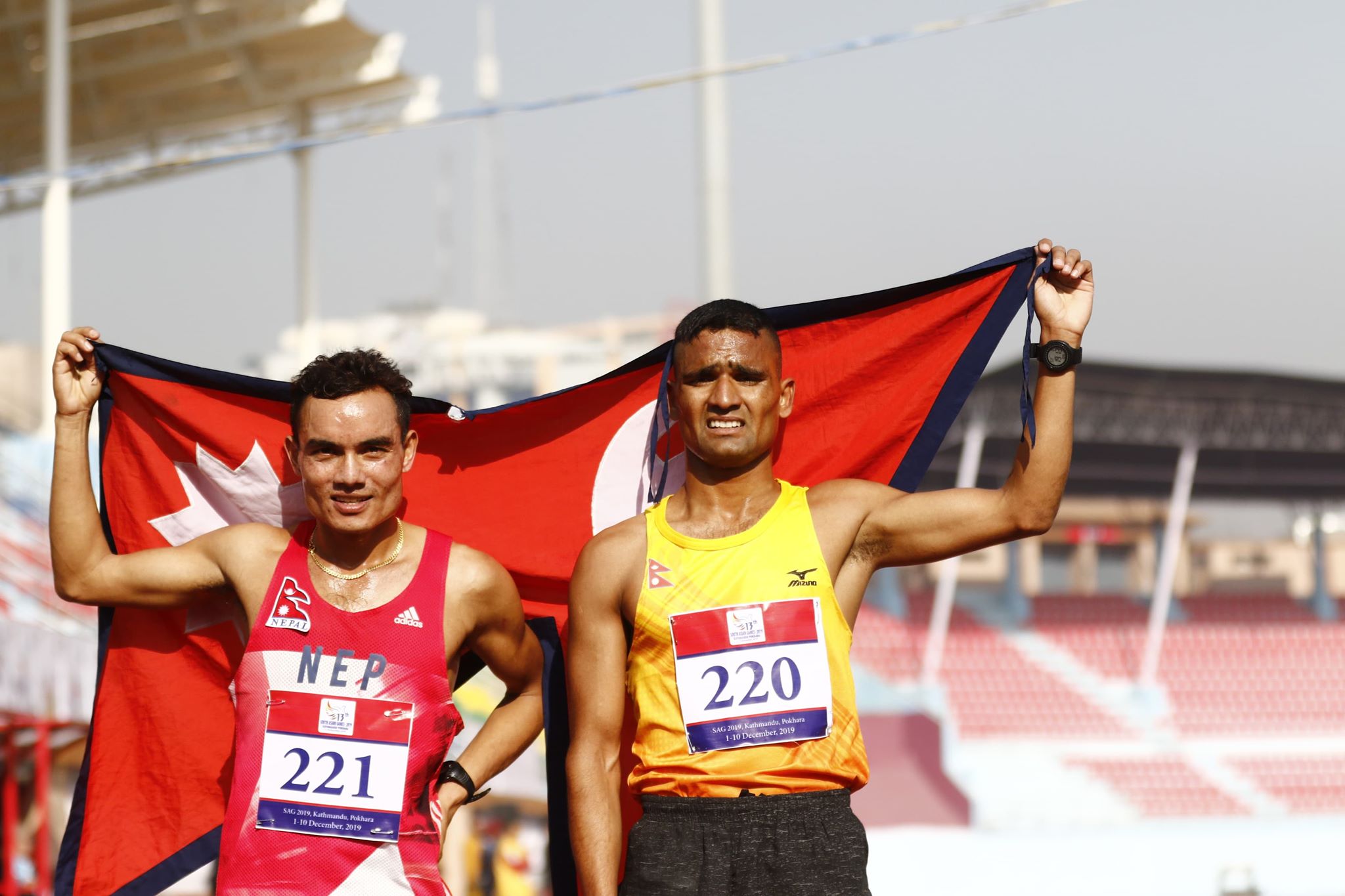 Gopi Chand Parki (right) and Hari Rimal pose for a photograph after winning the 5,000 metre gold and bronze medals respectively on Friday. Keshav Thapa/TKP
Nepali athlete Gopi Chand Parki secured another gold medal for Nepal in the 5,000 metre run on Thursday. Another track and field athlete, Hari Rimal secured a bronze medal.
---