Back to Bhardari Sabhas
No public consultations are held, and people have to obey whatever rules are made.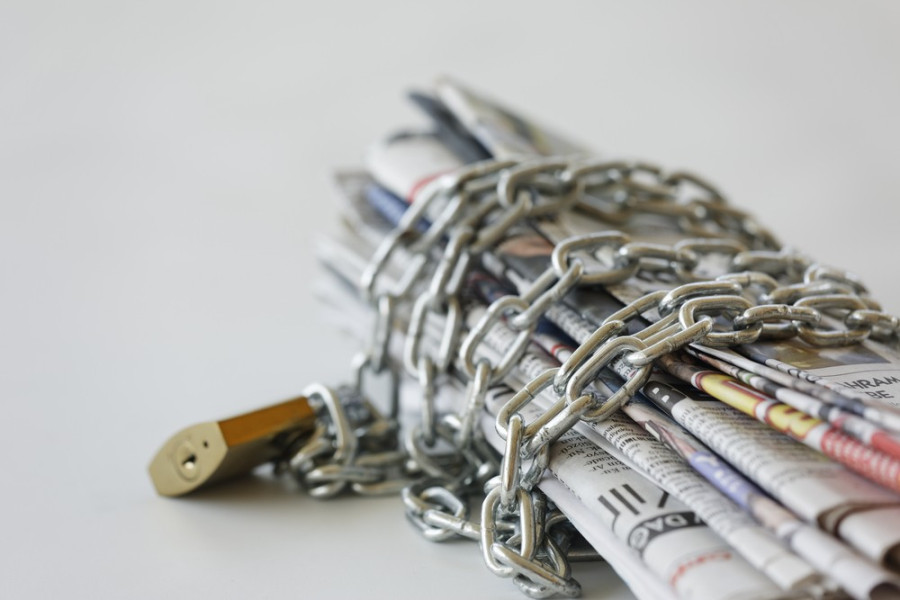 Photo Courtesy: Shutterstock
bookmark
Published at : June 3, 2019
Updated at : June 3, 2019 15:02
Ideas drive human life and societies. Today's advancements are simply the outcomes of thoughts shaped by our imaginative faculty. Every individual wants their own idea to become dominant. In such a competitive environment, one can have the upper hand only when one can win over others by introducing more convincing, valuable, credible and deserving ideas.
Going back in our political history, we see how rulers mobilised ideas when the means of communication were limited. The Rana dynasty, who ruled Nepal for 104 years, had a mechanism known as Bhardari Sabha, which was an assembly of courtiers, family members and close relatives. This assembly was used not only to consolidate support but also to get ideas from others before making decisions on important issues. The general public was cut off from such consultations; the people were simply expected to obey the rulers and their subordinates.
During the partyless Panchayat system, the elected members of society practised idea mobility at the Gaun Panchayat (equivalent to today's rural municipality), Rastriya Panchayat (forerunner to the House of Representatives) and their subordinate units. Going against the monarch and opposing royal diehards was like inviting one's doom.
Following the worldwide wave of democratic movements, the Nepali people fought against such oligarchic systems to replace it with a polyarchy (a form of government where several people hold power). The main essence of setting up democratic estates like the legislature, executive, judiciary, media and civil society is to create an atmosphere for generating sufficient and desirable discourse and debate. Making such platforms professional to ensure participatory voices is highly important in a democracy. The role of the government for making this happen is important.
If we closely observe the functioning of our public institutions, some crucial questions come to mind: Are these institutions practising the desired democratic culture? Do they have a proper responsible communication mechanism where alternative voices are heard and addressed? Looking at the edict-like statements of Prime Minister KP Sharma Oli and Communications Minister Gokul Baskota, the pathetic condition of democratic values becomes clear.
The government recently tabled the Media Council Bill in Parliament whose restrictive provisions have been criticised, even by leaders from the ruling party. The bill envisions forming and operating the council under the direct influence of the communications minister. It allows the council to fine a journalist up to Rs1 million. This will certainly discourage journalists from producing critical stories. These statements show that they have no knowledge of the fundamentals of the press council and the criminal and civil law systems, or they wish to control freedom of expression to prevent criticism and conceal their wrongdoings.
Conceivers of the Media Council Bill might have also forgotten or ignored the fact that it could be used to stifle their own voices. Not only journalists but also leaders may have to practice self-censorship for fear of action if their statements are proven to be damaging or defamatory. Those championing the bill should take into account how even small loopholes have boomeranged on democratic processes and actors in the past. Those in power should never forget the fact that periodic elections may change their position. Following the tendency to take important decisions arbitrarily without consultations even within the party, Nepal Communist Party leaders have criticised the government publicly, and a large section of the party has not supported the decisions. The media fraternity has launched a protest, and prominent editors have jointly urged the government to withdraw the bill.
The personal efforts of a few leaders and party members to have their say on common issues and their presence in Parliament or media forums have yielded little. Political parties and public institutions lack systematic mechanisms of running debate and discourses. Pondering and addressing alternative voices is far away from them. The tendency to ignore participatory voices has raised questions on whether democratic institutions are turning into Bhardari Sabhas in the federal republic. If the parties, leaders and public offices do not address these concerns in time, the rewards from democracy will remain a far cry. Hence, systematic and well-channelised discourse mechanisms—leading towards manifestations of multiple voices, their documentation for institutional memory and appropriate decision making and action, are needed.
Acharya is a lecturer in journalism and mass communication at Tribhuvan University.
---
---