Lest we forget
Dementia is one of the top causes of death and disability, and society needs to act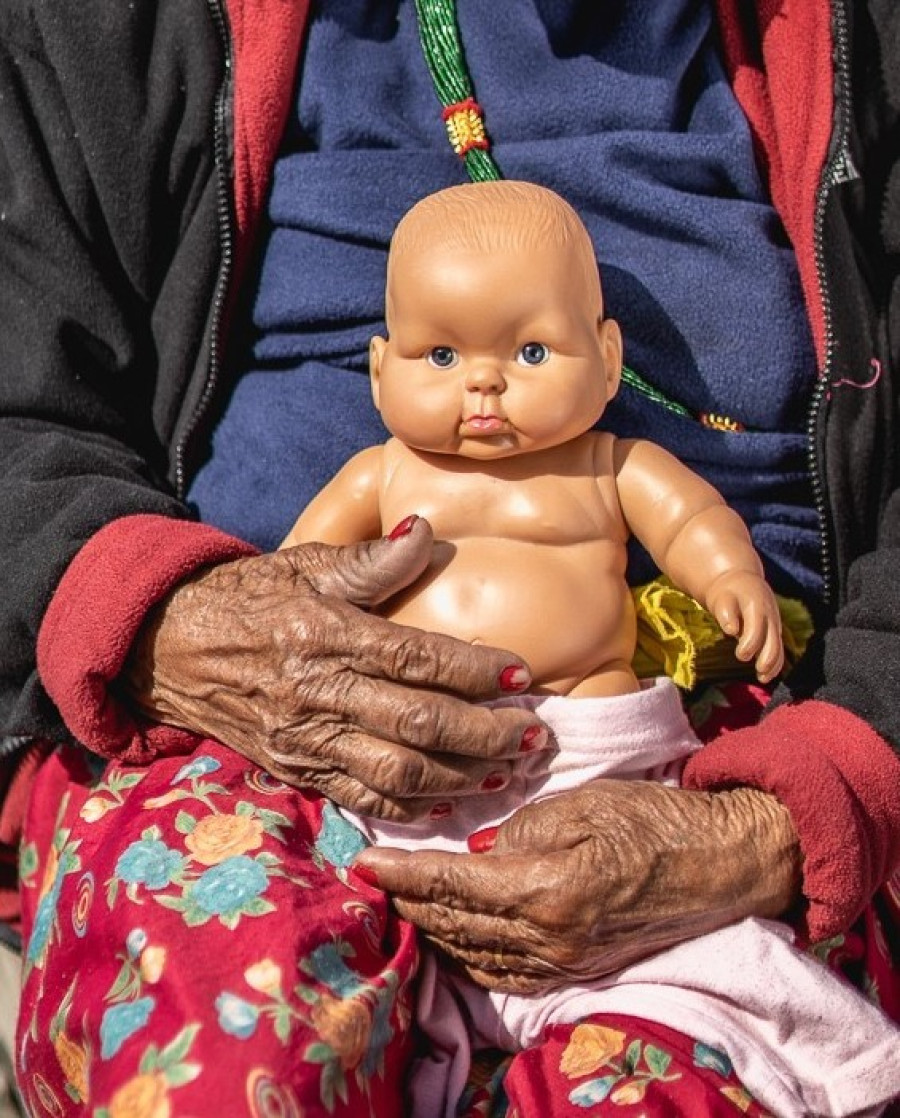 bookmark
Published at : February 22, 2019
Updated at : February 22, 2019 08:52
Tara Maya Ama (name changed) is 87 years old and is often seen walking around carrying a doll in a bamboo basket. For Ama, the doll is her son and 'his name is Sukhman'. Ama is usually found feeding Sukhman, dressing him up and ensuring he is sleeping well covered in a blanket, besides fulfilling his other nurturing needs. Ama has dementia, and lives in a resident home in Pokhara, Kaski district. The staff there are certain that from the first time Ama held Sukhman two years ago till now, her levels of anxiety and agitation have reduced, and her overall health improved because of her engagement with the doll.
International research has examined the impact of dolls as therapy with their linkage to past attachment, bringing a sense of joy and positive engagement in people with dementia. The findings published by Sage Journals in 2014 of a survey done of 16 residents at a dementia care centre confirmed that baby doll therapy was a positive and non-pharmacological intervention for the mental health of people with moderate to severe dementia.
Doll therapy increased the residents' level of happiness, improved their social communication, and reduced their levels of anxiety, agitation and behaviours of concern. However, there are also arguments against the use of doll therapy for people with dementia as being disrespectful. Signs of dementia may include deterioration in memory, behaviour, communication and difficulty in performing daily activities independently.
While there is still no cure for dementia, various efforts are being made to better understand, prevent and manage it. The Wicking Dementia Research and Education Centre at the University of Tasmania has been running a Massive Open Online Course to educate people about the latest in dementia research and care. The World Health Organisation's Global Disability Action Plan 2014-21 reveals that the number of people who experience disability will only increase because of the global rise in chronic health conditions, and as a result of the world's population ageing. Demand for rehabilitation services will swell which many health systems currently remain unequipped to handle.
In 2017, dementia was recognised as a public health priority with the endorsement of the Global Action Plan on the Public Health Response to Dementia 2017-25 at the World Health Assembly. Dementia is also one of the major causes of disability. About 50 million people have dementia worldwide, and about 10 million people are newly identified each year with an estimated 63 percent in low-and middle-income countries where social support systems are limited. In 2016, Alzheimer's disease and dementia were among the leading seven causes of global deaths. Although dementia is prevalent among the older population, it is not a normal part of ageing, and it can happen to any age group.
A United Nations report entitled World Population Ageing 2017 says that the number of people over 60 years will be higher than the number of children under 10 years of age in 2030. In 2050, older people will outnumber adolescents and youths of ages 10 to 24, with eight out of 10 of the world's older people living in developing regions. Along with the fast changing demographics, non-profits and private companies have emerged in Nepal to focus on the growing ageing population. Established in 2013, Bihani Social Venture is Nepal's first social enterprise working in the field of ageing.
As per the Preventing Dementia course offered by the Wicking Dementia Research and Education Centre, working on cognitive reserve and doing challenging brain activities or learning new things may prevent the risk of dementia or cognitive decline. England's National Health Service urges individuals who are isolated and have certain mental health problems, such as depression, and those with dementia to engage in social activities under what is known as social prescribing.
When designing and implementing innovative health care services, social engagement activities and policies, people with dementia like Tara Maya Ama should be considered. The government has the ultimate responsibility of creating innovative legislation and policies inclusive of active and dignified ageing, but it takes everyone to build a society that is cohesive, values elders and allows us to enjoy a dignified older life.
Rana works with Bihani Social Venture and is a University of Sydney graduate
---
---