Hope and despair
If things don't get straightened out soon, Nepal may enter uncharted territory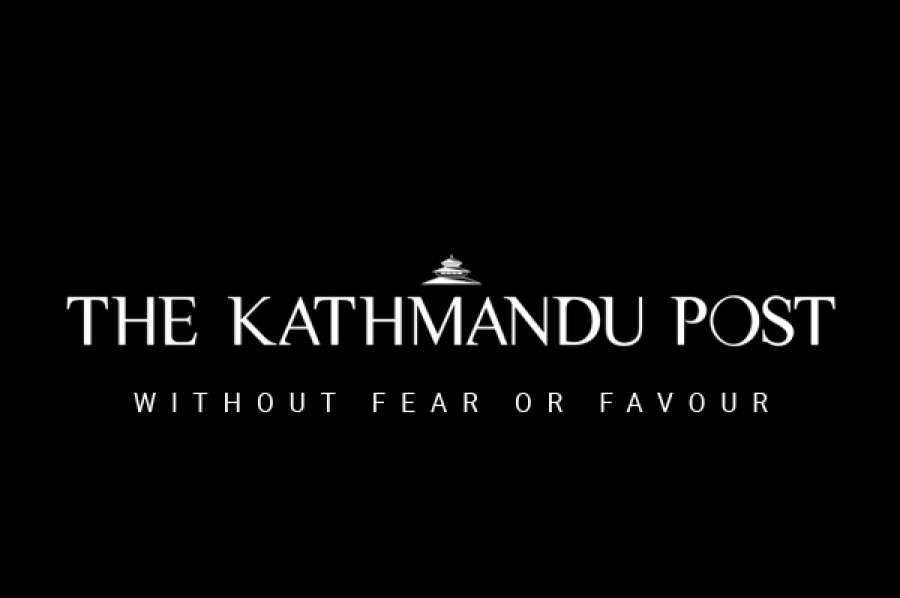 bookmark
Published at : January 17, 2019
Updated at : January 17, 2019 11:08
Nepali media has always had a crush on Prime Minister Oli, but this infatuation took on forms of 'hero worship' at the tail end of the blockade when he stood up to India and hurled ethnic slurs at Madhesis. Accustomed to holding the media in thrall with his clever rhetorical acrobatics, Oli has repeatedly villainised the media for 'turning on him' by highlighting his successive blunders, incompetence in governance, reckless expenditures and penchant for lying. It's never too late for the media because if things don't get straightened out soon, Nepal may enter some uncharted territory.
The man who was least in favour of republicanism, federalism and inclusion (three of the four pillars of post-2008 Nepal), now sits on a two-thirds majority in the first full republican election. His performance in this first half of the fiscal year has challenged his image of being a 'man of his word'. In his address on the 297th 'Prithvi Jayanti' Day, he claims 'nobody will die of hunger and cold in the country' while half a dozen poor and homeless people died that very day. In his parliament address, he falsifies development numbers and refuses questions from the floor. Yet another day, he sponsors and attends the conference of an international religious organisation, which masquerades as a 'Peace Foundation', and receives a monetary prize for 'good governance'. All the while, his law enforcement agency demonstrates utter incompetence or deliberate cover-up in a heinous crime of rape and murder of a 13-year-old girl. The double failure of governance and sensitivity can be deadly for the republic. Both these failures have buoyed up the enemies of the four pillars of the contemporary Nepali state. If republican politics doesn't get back on track, this series of incompetence, mismanagement and lies can prove deadly for the republic.
Oli's capacity to secure a majority did not stem from a stellar record of achievements. His success in the previous election is a product of reactions to the blockade led by Madhesi parties and tacitly supported by India. The blockade did halt the killings of Madhesis (for a certain time period), but fuelled anti-India sentiments that, in turn, led to Oli's rise. Mr Oli's good fortune has now turned into a misfortune for Nepal.
The insensitivity of claiming 'secularism' while offering Tika to recipients on bended knees during Dashain and the helicopter ride over awed paddy harvesters in Jhapa have left a taste of disenchantment in the mouths of Nepalis, even if we dismiss the government's Rs180-million vehicle purchase or the demolition of the police training centre for a presidential helipad. Nepalis had hoped that the leaders they had elected for themselves would act differently from their luxury-loving, oppressive predecessors. They had hopes that people's elected leaders would behave like 'the people' by acting and living like them—not hovering over-head with legislation that censors and frightens them.
The voters had hoped that a trusted young minister like Rabindra Adhikari would expose scandals and bring corrupt officials to justice—not find themselves embroiled in scandals of their own. (If young, hope-inspiring leaders like Adhikari fail, what hope is there in the young,
especially in the mainstream parties?) They had hoped that the communist leaders would keep religion and religious matters where they belong—in the temples, churches, mosques and people's worship rooms rather than at the centre of state-sponsored displays. They had hoped that such leaders, whose lifelong preoccupation with poverty and suffering paved their high road to the seats of state power, would be sensitive to people's suffering in the winter cold and speak the truth about them.
This double failure in governance and religious sensitivity has emboldened Old Nepal enthusiasts. And when one takes into account closet monarchists and Hindutva supporters in the Congress party, you see what might loom in the Nepali political horizon. If not an outright collapse of the pillars of New Nepal, then certainly another imminent conflict, another phase of instability, which is what many who have lost entitlement and privilege wish.
So, is there no hope? Yes and no. No first because the alternative politics of Baburam Bhattarai's (BRB) Nayashakti, Bibeksheel and Sajha parties has failed to ignite enthusiasm. As the governing party has suffered from too much success and confidence after victory, the alternative forces feel diffident from their loss. While BRB impresses scholars and expatriates outside the country, he has failed to translate the excitement abroad into a sizable party base within the country. The bickering between Bibeksheel and Sajha just manifested in their split. They, too, seem to suffer from teething.
Yet, there could be hope. Even if we find nothing redeeming in Prime Minister Oli, and I have watched him long enough to say that the man has severe limitations, both of vision and action, despite a glib tongue, one can say that a general shift is underway in both the Congress and the NCP. Gagan Thapa is showing his inspiring fangs and claws in the Congress, and Ghanshyam Bhusal in the NCP. Prachanda, despite reneging on his epochal promises, can still defend the four pillars if worse comes to worst. And even the attendance at the International Peace Foundation conference by Communist leaders can be said to be more a matter of their Nepali innocence and honest mistake in the face of global complexity in faith matters rather than a deliberate attempt to subvert Nepal's secularist constitution.
But in order for Nepal to get back on track and avoid its tendency to pile mistakes upon mistakes, scandals upon scandals, insensitivity upon insensitivity, Dahal can replace Oli, young Turks in both the Congress and the NCP can retire the old guard at their party conventions. Rabindra Mishra can cultivate listening skills and learn to speak more like a politician than a passionate journalist, and Ujjwal Thapa can learn to speak and be seen and heard more.
And Nepali media is always there to pull the truants' ears and educate the public whether an Oli or anybody else likes it
or not.
---
---