Channelising international finance
A transparent multi-stakeholder approach is the way forward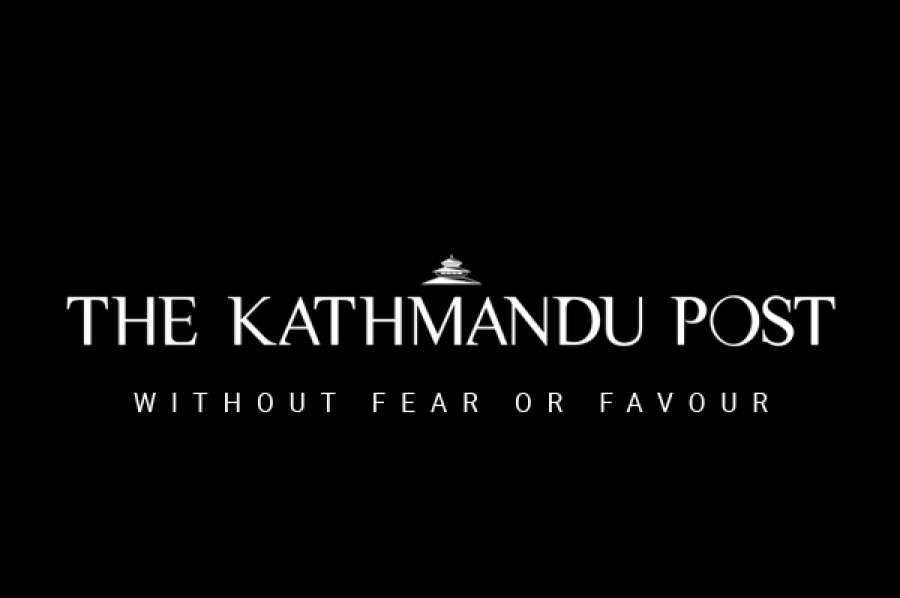 bookmark
Published at : November 13, 2018
Updated at : November 13, 2018 07:59
With the rise of Donald Trump and protectionism becoming the driving force of the United States policies, it was scary—but not surprising—that the United States Agency for International Development (USAID) would take an illiberal stance in their approach towards funding ongoing and future projects. Nepal is among the affected countries.
In the current global economic framework, there has to be recognition of the vision that development support needs to have two themes—first, the need to create the conditions for robust and inclusive economic growth as the core element of the agenda to achieve the development goals; and second, the need for good governance, including capable and accountable national leadership, effective and transparent public financial management, a determined attack on corruption, and promotion of rule of law. We are also encouraged on effective delivery and utilisation of the prospective increases in aid flows—and a flexible approach to deal with growth and economic stability. The global economic expansion is returning to a more sustainable pace in. The fluctuating oil price and its volatility has, however, threatened the robust global growth potential. The adverse oil market condition particularly hurts the most vulnerable and least developed countries, by generating the prospect for a sustained inflationary pressure in the economy.
Notwithstanding the challenges, the growth of developing Asia is expected to sustain for next few decades. As China and India are expected to grow significantly during this period, Nepal being located between these two countries is prepared to take the geographic and strategic advantage. Nepal has already initiated activities to turn itself into a transit point between these two giant economies. However, we realise that there needs to have considerable amount of resources and technology to create and upgrade the infrastructure required to become a transit economy. The World Bank funded Poverty Reduction Support Credit (PRSC) and International Monetary Fund (IMF) funded Poverty Reduction and Growth Facility (PRGF) initiatives for low-income countries based on country owned poverty reduction strategies have been extremely useful. The conflict-affected countries making political transitions not only need additional financial support in a harmonised manner, but also require context-specific poverty reduction strategies. For many developing countries, trade is just as (or arguably, even more) important than development cooperation funding in generating necessary resources to fulfill developmental objectives.
We would like to support any such initiative that supports low-income countries in achieving the Sustainable Development Goals (SDGs). However, we are equally concerned that this initiative should not put pressure on World Bank Group's International Development Agency (IDA) resources. We urge that if the world community really wants to help poor countries g remove their debt, the Heavily Indebted Poor Countries (HIPC) initiative should make the criteria flexible and accommodate all debt ridden poor countries in an inclusive manner. We, therefore, urge the World Bank Group and IMF to contribute more funds for this initiative. We also welcome the Bank's renewed focus on infrastructure financing. This will help poor countries like Nepal to overcome deficiencies in infrastructure and at the same time accelerate the pace of economic growth with balanced regional development of its macro-economy. Moreover, there is a greater need of infrastructure financing in Asia, where there is enormous potential for mutually beneficial trade in energy and water resources. With strongly forged partnerships, we can develop new, and improve the existing, transport corridors and bolster the efficiency of transport and trade facilitation services.
While it is a natural step to review the loan conditionalities of World Bank and IMF with the approach of simplifying them, it is also pertinent that we assure that the conditionalities should not be used as a mechanism to exert pressure against changing domestic policies in developing countries that exacerbate political instability. Nepal has made significant progress over the last two-and-half decades in reducing poverty, improving access to education, health services and drinking water, biodiversity conservation and alternative energy. This is a remarkable achievement and reaffirmation of Nepal's commitment to reducing poverty and advancing human development. However, despite the continued efforts and with some positive signs in the poverty reduction front, all the SDGs may not be attained by Nepal unless some concrete efforts are taken. Nepal needs additional resources to meet the SDGs. While the policymakers have to look for ways to meeting this financing gap, the approach has to be innovative and rational in implementing targeted programs effectively when the country is actively experimenting with the federalism and democracy at large.
For Nepal, the rapid economic reform is extremely vital for creating a level playing field for private investment. The government has continued a financial sector reform program. The emphasis of this program is cleaning up the non-performing assets of the commercial banking system and at the same time taking stringent action on large well-connected defaulters. Nepal does not have adequate physical infrastructure necessary for enhanced private investment and sustainable economic growth. Since government resources are not enough, the public-private partnerships have to play crucial roles in the creation of vital infrastructure at all levels–community, local and national. It will definitely strengthen Nepal's efforts for achieving SDGs, reducing poverty and consolidating democracy. Moreover, the increased government spending would trigger the total gain of reform momentum and improve the environment for development activities and private sector investments thus giving fresh impetus to growth.
Nepal deserves all the support in a clear, consistent, sustained and dependable manner if the gains made thus far economic reform programs are to be sustained. We are thinking of the next generation of reforms that will focus on improving the lives of those in rural areas—and this can't go further without the partnership of World Bank, IMF, Asian Development Bank (ADB) and other international finance institutions.
Madhukar SJB Rana is the former finance minister of Nepal and an economist; Atul K Thakur is a New Delhi-based columnist. They can be reached on: summertickets@gmail.com
---