Unhealthy alliances
Francis Fukuyama's post-Soviet 'The End of History' doctrine (1989) takes glaring volte face, at least in Nepal's political spectrum.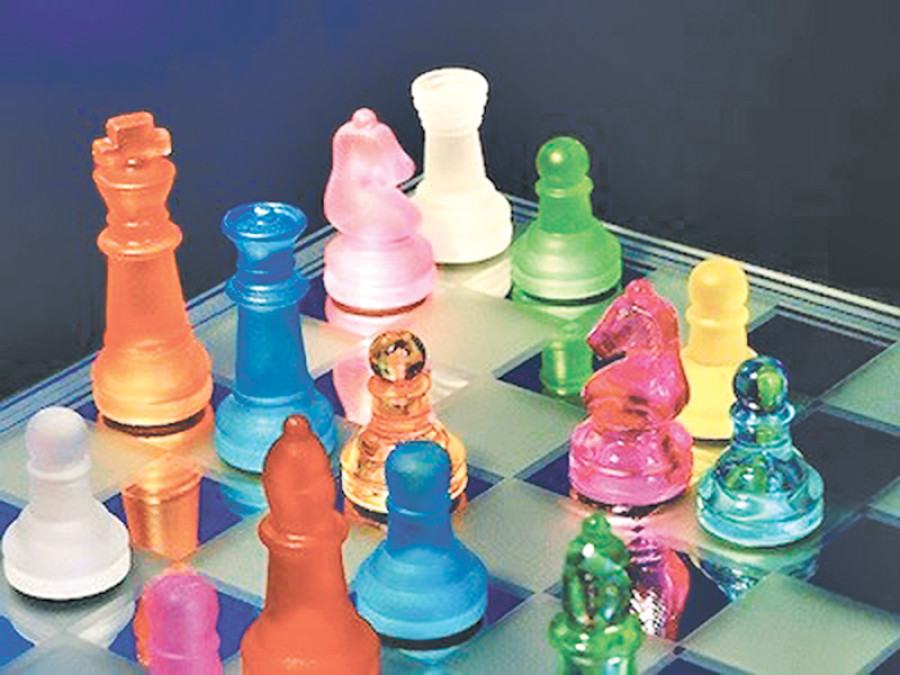 bookmark
Published at : October 9, 2017
Updated at : October 9, 2017 08:27
Francis Fukuyama's post-Soviet 'The End of History' doctrine (1989) takes glaring volte face, at least in Nepal's political spectrum.
Contrary to his prediction that communism as an ideology would be summarily obliterated and democratic ideology would pervade soon, the communists in Nepal are not only a dominant political force, but continue to consolidate even three decades on: Nepal's two largest communist parties along with some small ones have just announced a merger.
One consolation in Nepal's case, however, is that the new communist alliance advocates not for a bloody red march to power but vows to embrace the competitive politics of ballots.
The alliance for now is eyeing elections to state and federal legislatures due next month.
Essentially a leftist poll alliance, this has created a sort of political storm and given rise to hectic parleys to create a democratic alliance, ostensibly, to counter the potential success of the leftists in the polls.
All these manoeuvres and huff-puffs on the surface appear so naturally political, when, in fact, they are not.
Benevolent ruler, naught
To rely slightly on theoretical recourse, the world has long abandoned the Platonic or Chanakyan political ideals that assumed ipso facto benevolence of political rulers as maximisers of social welfare and, axiomatically presumed that the entire political class would function selflessly.
But, all modern political theories have absolved that fanciful idea and recognised the fact that every politician has vested interests and his own objective function to maximise. At least, they need resources to win the elections, even in most transparent democracies.
Obliquely, corruption by political power elites is a despicable universal phenomenon. Therefore, no ruler these days is expected to conform to the third century BC concept of an ascetic ruler who effectively relinquishes all personal needs and wants.
In a recent bid to practically define the political parties, five prominent political thinkers led by Professor Kathleen Bawn of UCLA, contended through a popular journal write-up (2014), 'Coalitions of (political) groups develop common agendas and screen candidates for party nominations on loyalty to their agendas...parties dominated by interest groups and activists are less responsive to voter preferences, even to the point of taking advantage of lapses in voter attention to politics.'
But, unfortunately, Nepali politics on both sides of the aisle, leftist and democratic, has now degenerated to blatant rent-seeking, far beyond any of these highly discounted ideological or moral realms.
While Bawn et al. have viewed even 'loyalty to their agenda' as problematic for democracy, Nepali political equations are made or broken in the absolute absence of any agenda of a political nature but for avarice to instant filthy lucre or an immediate opportunity for the same.
When it comes to decision-making in Nepal's political parties, interest groups are not consulted, let alone accommodated or recognised for their views.
This is exactly what transpired in the unification announcement of CPN-UML, Maoist Centre and Naya Shakti last week.
Except for a handful of top-hats in these parties, the entire rank and file was baffled by this 'surprise' announcement from their leadership.
And, the practice is in no way different in the on-going endeavour to create a so called democratic alliance led by Nepali Congress (NC).
Such a discretionary exercise of absolute power by the leadership exposes an utter lack of internal democracy, uniformly, in all major political outfits of Nepal.
This absence of internal democracy is an inherent threat to the very durability of any political alliance in particular and democracy in general.
House of cards
The much touted convergence/divergence of agenda between different political forces is in fact pure misnomer.
It was evident in recent local polls that ideology or agenda had no role in forming a multitude of alliances.
The current exercise to form left or democratic alliances are mere extensions of the same poll-centric realpolitik sans ideology.
There are only two major bargains amongst a few top leaders: power pedestal and pecuniary gain.
To be more precise, in recent years, Nepal has witnessed rampant fragmentation of political entities simply due to the increased black-mailing power of a fence-sitter in a perennially hung parliamentary arithmetic.
Maoist Centre Chairman Pushpa Kamal Dahal has been a constant beneficiary in most of the recent political deals, including the latest with the UML.
Other smaller parties also have not shied away from any opportunities that come their way. And, it would be unfair to blame only the leftists for this malaise.
The basis of support for, or alliance with, NC by Rastriya Janata Party-Nepal, Rastriya Prajatantra Party and several others is also apparently the same.
These new developments have seemingly led a process of repolarisation of Nepali politics with conjectured culmination into an effectively two-party competition, in the long run.
This outcome is indeed desirable as this would provide an important space for political centralisation (not to be misunderstood as centralisation of state authority) in the federal polity.
Nepal's politics has for long been marred by excessive political fragmentation without distinguishable ideological or programmatic differences amongst the splinter groups.
But, again, so called unity in either pole only at the structural level without clearly defined ideological and agenda congruence would be tantamount to creating a brute force, not a politically cultured organisation. This exactly is the real risk of now emerging alliances.
The robustness of these alliances face a litmus test moments after these alliances in question announce their respective candidatures for polls to national and state legislatures.
Only those political alliances that can hold all its cadres together will be sustained, including those who fail to get lucrative positions, for their loyalty to party ideology or agenda.
If not, all euphoria of unity will evaporate in no time and these ambitious projects will collapse like a house of cards.
To be honest, the hopes for Nepal's political alliances are not that high. It is particularly so for the leftists' alliance given their track record and uncharted ideological course that can bind them together beyond immediate poll interests.
An introspection into the internal organisational health of both new-born and emerging unified entities is perhaps more urgent than selling ambitious dreams to electorates.
- Wagle, a founding editor of the economic daily Arthik Abhiyan, is an eco-political analyst
---
---