Electrifying story
Nepal is traditionally known as being rich in hydropower. The steep gradient of the terrain makes Nepal's rivers excellent sources of hydroelectricity.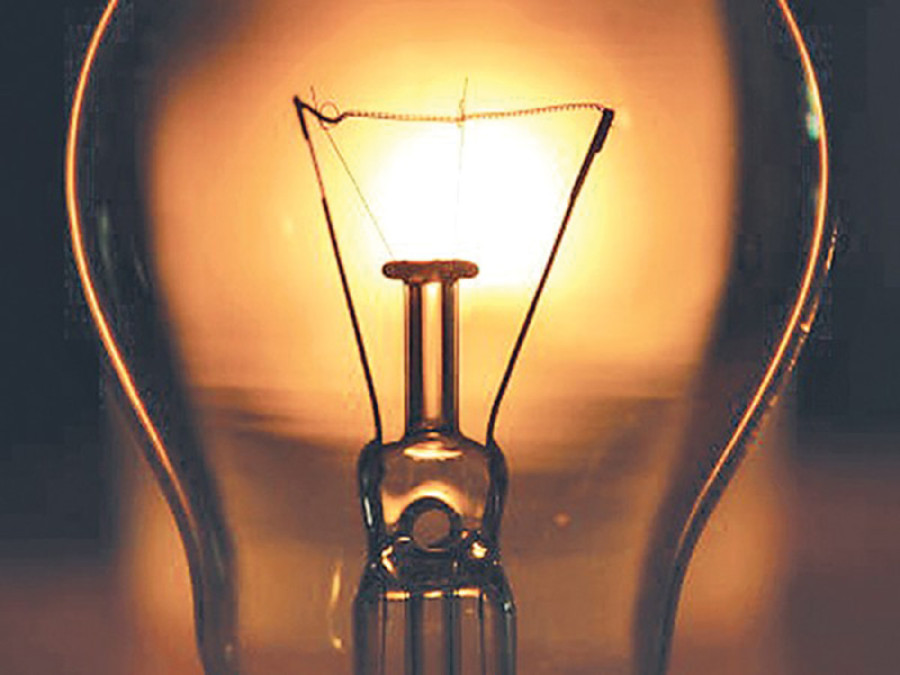 bookmark
Published at : March 19, 2017
Updated at : March 19, 2017 09:04
Nepal is traditionally known as being rich in hydropower. The steep gradient of the terrain makes Nepal's rivers excellent sources of hydroelectricity. However, there are many socio-political, legal, geological, hydrological, financial and market barriers to generating energy from the fast-flowing rivers. Nepal is a poor country and is going through an extended political transition. The necessary infrastructure and rules and policies for capital intensive projects like hydropower are lacking. As a result, the country has been able to harness only a fraction of the total hydro potential.
Fluctuating demand and supply
Hydroelectricity contributes more than 99 percent to the Integrated Nepal Power System (INPS), not counting imports from India. There is extreme variation in daily demand—very high demand during evening peak hours, high demand during morning peak hours and very low demand during night off-peak hours. Moreover, demand is higher during the winter than in the summer. On the other hand, energy output varies with the water level in the rivers—higher generation during the wet summer season and low generation during the dry winter season.
Therefore, the Nepal Electricity Authority (NEA) is facing difficulties due to the daily and seasonal fluctuation in demand. If there was an appropriate energy mix, it would be easier for system operations. Due to a hydro dominant system, managing the dry season peak deficit and wet season off-peak surplus is not easy. This leads to load-shedding during the dry season and power spill during the wet season. Nepal has been importing a significant quantity of power from India to manage the dry season deficit.
Cross-border power trade
Regional power trade and power export to neighbouring countries including India has become an old story. The energy mix in India is different. Coal-based thermal plants account for about 70 percent of the installed capacity. Energy produced by thermal plants is suitable for base load while hydroelectricity is good for peak load, if there is a peaking capacity. In contrast, Bangladesh generates most of its electricity from gas. Gas stocks in Bangladesh are depleting and it wants to save them for future use. The demand pattern in Bangladesh best complements Nepal's hydro generation—high demand during the summer and low demand during the winter. Therefore, considering the nature of energy demand and differences in sources of supply, regional power trade will create significant synergy.
Developed nations like the Nordic countries and the US and Canada have been engaged in regional/cross-border power trade for a long time. Developing countries like Thailand and Laos, Brazil and Uruguay and a number of South African countries are also doing cross-border power trade. In South Asia, Bhutan and India, Nepal and India and India and Bangladesh do cross-border power trade. Bhutan is a net exporter and Nepal, Bangladesh and India are net importers of electricity.
Realising the need for cross-border power trade, Nepal and India have signed a power trade agreement. Similarly, member countries of the South Asian Association for Regional Cooperation (Saarc) have signed the Saarc Framework Agreement for Energy Cooperation. However, very little progress has been made to make these agreements effective. India is not only the largest country in the region, it has contiguous borders with Bhutan, Bangladesh and Nepal which make up the BBIN sub-region with India. Therefore, India's constructive role with a framework acceptable to its neighbours is crucial.
India formed the Cross Border Energy Policy in 2016 with the objective of facilitating cross-border power trade. The policy has been highly criticised in the Nepali media. The policy restricts power trade with third countries and is unclear about the regional regulator. Moreover, it requires case-by-case approval from Indian authorities to conduct power trade and limits power trading opportunities to state-owned companies and Indian private companies. This leaves many unresolved questions. However, the policy is the Indian government's policy and it can be modified, or a new regional policy can be formulated to meet the need of the time. India's catalyst role is essential to move forward. However, experts do not expect it to happen in the near future; and it may be years before regional power trading becomes a reality.
Need for inter-dependence
Large hydropower projects in Nepal have to wait to start active construction due to the absence of a clear cross-border power trading mechanism, which is a precondition for obtaining financing. India has added significant capacity during the last five years resulting in the lowest deficit. Energy prices have reached rock bottom. Therefore, it could be very difficult for Nepal's hydropower producers to compete in the Indian market. The current energy tariff in India may not justify the construction of hydro projects in Nepal considering the high risk related to investment and cross-border uncertainties.
Many Indian developers hold hydro project licences in Nepal; however, most of them are not in active development and are awaiting better modalities for development. Financial distress and uncertainty about cross-border trade and regional markets could be the reason why these Indian companies have been lying low. Developers from third countries are reluctant to develop export-oriented hydro projects in Nepal. Despite having rich potential, Nepal imports a lot of electricity from India. In a way, Nepal has become dependent on the southern neighbour for energy too. Nepal needs to gradually reduce this dependence and create a situation of inter-dependence to correct the balance of payments deficit with India and improve energy security.
- Neupane has a Master's in Business Studies from Nepal Commerce Campus, Tribhuvan University
---
---