Nepal's political mess
Unconstrained horse-trading and backstabbing in the 'game of possibilities' is likely to continue for a long time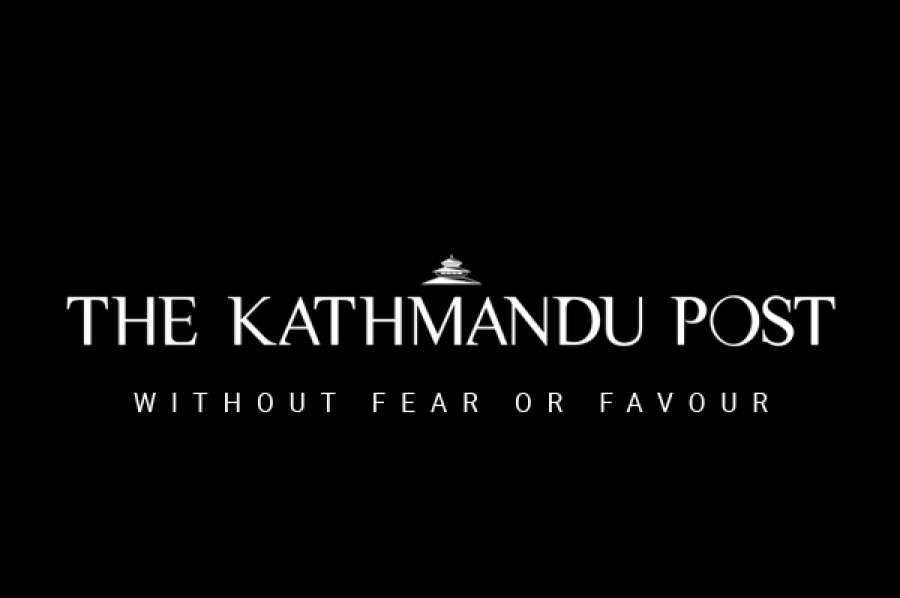 bookmark
Published at : August 1, 2016
Updated at : August 1, 2016 08:23
Nationalism based on petulance and vengeance is emotional and like all emotions dissipates with time. Enduring nationalism draws from the inner strength of the country.
There are signs that parliamentary democracy is finally beginning to take root in Nepal. KP Oli's ascent to the prime ministership was peaceful and his recent resignation was not accompanied by any party-orchestrated riot or rancour. Furthermore, Nepal now has independent judicial, executive and legislative bodies. Yet, social discord and institutionalised corruption persist largely because political leaders operate without any respect for ethical norms.
For example, political parties continue to covertly forge deals that serve their immediate partisan and personal interests. While not unconstitutional, these deals are at the root of the ongoing government instability, pervasive corruption and economic desperation.
(Un)ethical politics
The recently fractured KP Oli-Puspa Kamal Dahal coalition was the product of one such deal. It was born out of Oli's yearning to be the prime minister and Dahal's wish to assert his king-maker role in Parliament. Although entirely legal, the deal was devoid of any ethical underpinnings.
Coalition governments are fairly common in a parliamentary system of government, but coalition without a common agenda is unusual. Soon after being elected, Oli outlined his government's priorities: lay the groundwork for implementing the new constitution; start earthquake reconstruction speedily; and build long-term economic development programmes. This agenda was only for public consumption.
The truth is Oli's coalition had no real common agenda. Oli's Cabinet had enormous internal contradictions. It included leaders of parties who were opposed to the abolition of monarchy and to a secular republic federal state and who vowed to continue to push for these goals even form within the Cabinet. The coalition was an affront to even the minimum standard of political ethics. There was no hope that the hodgepodge group would ever succeed.
There is little surprise that Oli failed to deliver on all fronts. The earthquake reconstruction went wrong from day one when Oli appointed an incompetent party hack as its chief. As a consequence, over one year after the earthquake, people are still living in tents. Oli's big economic projects—piped gas to every house in a year; electricity export in three years; rail networks through the nation in five years—were all pie-in-the-sky nonsense. The prerequisite for the implementation of the constitution—buy-in of the constitution by the Madesh based parties—is still in limbo.
By remaining silent, Oli provided tacit support to his party men openly abusing their legislative powers to promote their private businesses. Oli's disparaging comments about Madeshi demonstrators deepened the Pahadi-Madeshi divide and prolonged the blockade. India's support for the blockade certainly made Oli's task difficult, but instead of dealing with the Indians through diplomatic channels, he chose megaphone politics to condemn India. His anti-India rhetoric aggravated the situation and equated Nepali nationalism to anti-Indianism. Nationalism based on petulance and vengeance is emotional and like all emotions dissipates with time. Enduring nationalism draws from the inner strength of the country.
Engaging China to counter Indian intrusion was Oli's only significant achievement. It is said this became the cause of the Oli coalition's demise; it prompted Indians to conspire with Nepali politicians to bring Oli down. This may be true, but not much conspiracy is required to bring down a precarious coalition without a common agenda and consisting of partners with no principles.
More importantly, repeated invocation of an Indian bogeyman does not minimise our vulnerability to foreign incursions. As long as we are so weak that we need to lean on an outside power—in this case it was China—to rescue us from incursions into our sovereignty, we will remain vulnerable to external interference. Our politics must be ethical, respectable and we must be strong to avert being preyed upon.
Will a Dahal-Deuba coalition be ethical and make us stronger? Unlikely!
Dahal's speech in Parliament proposing a no-confidence vote against Oli provides the answer. He said: "Politics is a game of possibilities where every political party aspires to secure the best position—government power—for itself". Note that "ethics" was not mentioned once in his nearly 45-minute speech.
Judging from the conduct of Nepali politics over the last decade, one could argue Dahal was speaking for all of Nepal's contemporary leaders. What Dahal was saying is that in the game of possibilities he worked out a better deal with Deuba and jumped ship. What is wrong?
It is now known that, after the deal, which brought Oli to power, Dahal-Oli had entered into another secret deal under which Oli would step down after the passage of the budget in Parliament and facilitate Dahal to be the prime minister. Oli reneged on this deal and Dahal abandoned him.
Deuba, Dahal and Oli all are masters of ethically unconstrained opportunistic politics. The Deuba-Dahal coalition will fall when one of the parties in the coalition decides it is time to knock the other down. It does not look like anything will change soon or even after the next election.
Lessons from Dr KC's strikes
The current constitution has made it virtually impossible for any party to win an absolute majority in Parliament. Unconstrained horse-trading and backstabbing for money and power by politicians in the "game of possibilities" is likely to continue for a long time. Jan Robert Anyayahan, an observer of law and ethics, comments: "Without an ethical delivery the law [constitution] becomes a weapon and tool for deceit and treachery [of politicians] toward the very society the law was designed to protect and enhance." And, I will add, democracy becomes dysfunctional.
Edward Hennessy, former Chief Justice of Massachusetts Supreme Court observed: "Ethics must begin at the top of an organisation. It is a leadership issue and the chief executive must set the example". Nepal has no leader to look up to. So what is the answer?
The recent series of hunger strikes by Dr Govinda KC is a fresh reminder of the strength of moral courage over political malpractice and economic vested interests. Mighty politicians capitulated under KC's moral weight. Our democracy needs the energy, commitment and activism of the likes of men and women who supported KC's efforts to promote ethical politics and governance. Only then will our democracy work for the people, make us strong and save us from foreign interference.
Koirala, a geotechnical engineer in Canada, was a consultant to the National Planning Commission
---
---