Far from home and hearth
Many things need to be changed to ensure the rights and dignity of labour migrants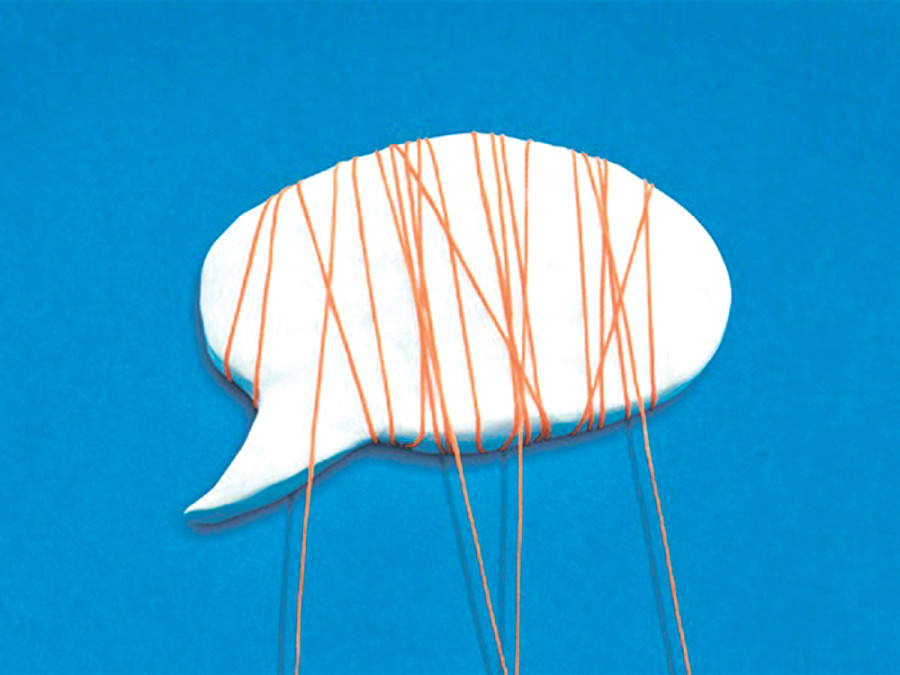 bookmark
Published at : July 12, 2016
Updated at : July 12, 2016 08:09
Reading Prof Abhi Subedi's article entitled 'A National Debate' (June 26) was a profound experience, especially because of the clarification that Nepal bears no coldness towards Afghanistan over history nor does it support any terrorist activities, but it is vulnerable to such activities and a national debate is essential. In my opinion, it begs not only a national but also a regional debate. Regarding the migration of Nepali workers to the Gulf, it is really unlikely that we can or should stop it. People have a right to free movement because they desire change, an economically better future and remittance for the country. However, a lot of things need to be changed. They can be divided into three levels—migrants, home country and host country.
Dignity of labour
Migration is a need when we lack opportunities at home even for subsistence. We seem to opt for it also due to our mindset and denial of dignity of labour in our country. We categorise jobs as big and small, prestigious and non-prestigious and women's and men's; so we ourselves are narrowing down the opportunities to work at home. First of all, this mindset has to change. Some jobs like cooking are considered to be for females and others like driving for males. Thus, we have to gender-neutralise jobs. I always wonder what makes us ready to do the job of cleaning, cooking, washing and farming in foreign lands but not in our own country.
At home, three Ps need to be changed—politics, policy and population. Political frustration is the major cause. Our politics should be for people's progress. Our national politics is not job-generating. Gripped by corruption, opacity and irresponsibility or unwillingness of the government, it is rather job-depriving. We most readily say that there is no source of energy; owing to that, we are obliged to bear the brunt of unemployment. It is a sick psyche to perceive potential as a perennial punishment. Lack of effort or failure to produce a sense of dignity of labour in the people is also a major weakness. I have learnt that our migrant brothers and sisters perform jobs like shepherd, goatherd, vegetable farmer and dairy farmer, and the salaries are not all that great. If they have chosen to go abroad for wages similar to what they get in the country, it is the complete lack of dignity of labour that has made them leave their home and family.
Available options
I am sure there are rules and regulations related to labour migrants, but the main thing is their implementation and monitoring. Many migrants are cheated by agents. What the government can do is conduct good monitoring and ensure punishment to such agents. In addition to labour policy, we have to look into our development and education policy because policies have a chain reaction. For example, if the government makes a budget focusing on hydropower, it will generate jobs not only for the duration of the project but far into the future because the availability of electricity will help other industries and businesses to flourish.
Likewise, our education system should be changed from a theoretical model to a contextual, relevant and skill-based model. The government should come out of its narrow mentality when it makes schemes of public concern like health, education, security and plans for its stereotypical statemate called the budget. We should also realise that we have been too many people in a small country, and we should take measures to control the number. The population should be stabilised in proportion to national resources and reserves. If all the migrants come back at the same time, the repercussions are barely imaginable. It would need a well thought out plan to retain and mobilise this huge human capital.
Similarly, the destination countries should be pressured to ensure justice for guest workers. If they do not do so, they should blacklisted in the labour market and not allowed to hire foreign workers. The destination countries should guarantee in writing the basic rights of workers and they should be held completely responsible. Besides, there should be state-level negotiations on this issue and well documented and transparent policies to assure safety and security. There is a need for an inter-state mechanism to monitor migrant rights which can also take action against rights violators.
Regional support
It is high time that we initiated a debate both at the national and regional levels. Across the world and specifically in South Asia, migrants are at the most vulnerable position in terms of rights violations as they inhabit an in-between space. Asian Human Rights Charter 1998 is also well informed about the situation and acknowledges it, but still no change has been realised for two whole decades.
What the states can do is establish a human-rights court in Asia. Its importance can be realised from the fact that migrants are being denied their denizen rights but they have no place or legal body to go to seek redress. All in all, this is the result of shortcomings at many levels, such as lack of awareness, realisation, jobs, information on the part of migrant workers, punishment for perpetrators at home, namely the foreign employment agents and agencies. If these things are paid attention to, the condition of migrant workers will be less affected by the burden of border crossings.
Pokhrel is a faculty member at the English Department at Prithivi Narayan Campus, Pokhara, and a PhD fellow at Aarhus University, Denmark
---
---