Diminishing wetlands
In Nepal there are 20 ethnicities that are traditionally dependent on wetlands for their livelihoods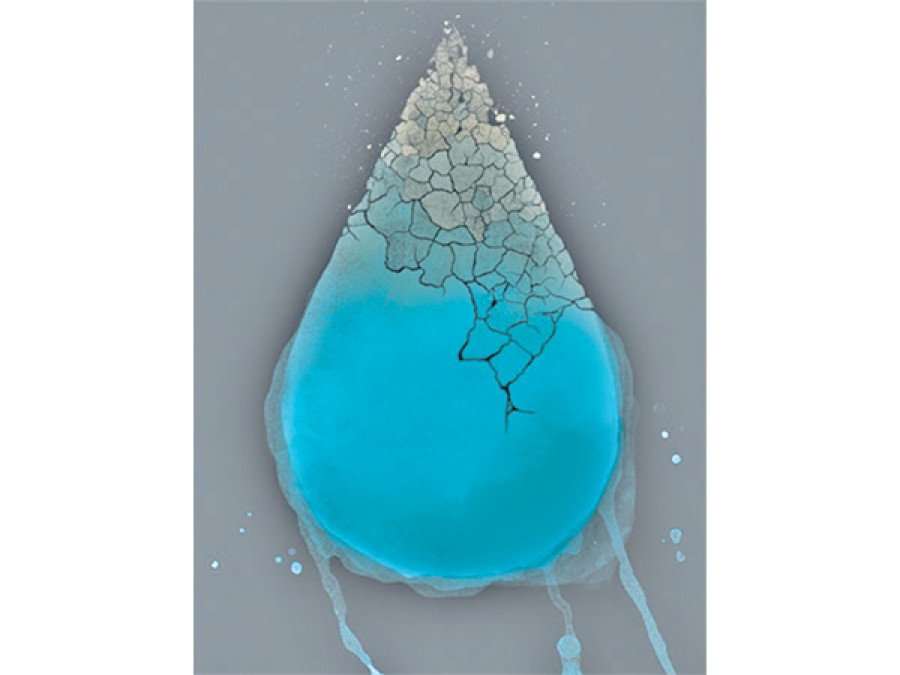 bookmark
Published at : February 2, 2016
Updated at : February 2, 2016 08:26
Today the world marks the World Wetland Day. Since 1997 this day has been marked to increase public awareness to protect and conserve wetlands. This year's theme for the day, as decided by the Ramsar secretariat in Switzerland is 'Wetlands for our Future: Sustainable Livelihoods'. The theme highlights the importance of wetlands for sustainable livelihood in line with the Sustainable Development Goals adopted by the UN General Assembly last year.
Sustainable Livelihood is a concept that integrates approaches to attain sustainable development. It is a way to improve poor people's understandings of livelihoods. It assesses communities, adaptive strategies, policies and investment to improve livelihoods. The idea of Sustainable Livelihood was first adopted in the 1990s by the Brundtland Commission.
Wetlands in Nepal
Nepal has been aware and committed to protecting wetlands after adopting the Ramsar Convention in 1987 by enlisting the Koshi Tappu Wildlife Reserve as the first Ramsar site of international significance. Koshi Tappu is also the largest wetlands situated in protected land. In Nepal, nine sites are already listed as Ramsar sites, whereas nine lakes in the Pokhara valley are in the process of being declared Ramsar sites. Nepal has different types of wetlands like irrigated paddy fields, marginal swamps, ponds, reservoirs, lakes and rivers. Wetlands in the country vary from tropical ponds of the Tarai to the glacial lakes of the high Himalayas. Wetlands are estimated to cover about 819, 277 hectares land area, which is nearly six percent of the total surface area of the country. Among them irrigated paddy fields cover 48.6 percent of the total area of wetlands and are also the largest among different types of wetlands found in Nepal.
Wetlands for livelihoods
Though wetlands occupy only six percent of the land area in Nepal, they are significant for biodiversity and livelihoods. According to National Capacity Needs Self Assessment for Global Environment Facility, wetlands support approximately 25 percent of biodiversity found in Nepal such as birds, fishes, plants and amphibians. Many ethnic communities of the country are entirely dependent upon wetlands for their livelihood as well. According to the report submitted by the Government of Nepal to Convention on Biological Diversity (CBD), there are 20 ethnicities such as Tharu, Muslim, Musahar, Mallaha, Dusad, Kewat and Rajbanshi among others that are traditionally dependent on wetlands for their livelihoods.
However, nowadays extensive use of the wetlands products such as fishes and fodders without restoring the natural equilibrium has resulted in a reduction of wetlands area in Nepal. Likewise, habitat destruction, intensive growth of invasive species, pollution, water extraction, expansion of settlements and improper management are causing undue pressure on wetlands. Improper and inappropriate use of pesticides and fertilisers used in agriculture pose serious threats to wetland ecosystems too. These factors will ultimately lead to the disappearance of the wetlands, which will have direct repercussions on the biodiversity of the country.
Conservation initiatives
Thus, the government needs to make efforts to conserve and manage wetlands in Nepal. For the sustainable management and conservation of wetlands, those communities that are dependent on it for livelihood should be involved in the process as they are directly connected and live close to the wetlands. Those people are the real safeguards, conservationists and managers of the wetlands as they have been taking care of them using their indigenous knowledge since immemorial times. Therefore, community-based management should be promoted.
Capacity building and training for such communities should also be organised. In addition, other alternatives of livelihoods should be made available to these communities in order to relieve pressure on wetlands, as wetlands are dwindling while the number of families dependent on them is increasing. Communities who have been living around wetlands for generations can be the best advocates and managers for ground-level conservation activities. Their knowledge and experiences will be valuable for conservation projects and programmes. Scientific research on wetlands in Nepal should also be promoted by the government in collaboration with non-governmental organisations working in this area. Similarly, the importance of wetlands should be included in school curriculums in order to make future generations more aware about this issue.
Dhonju holds a masters degree in Environmental Science
---
---