Moving ahead
The government needs to prioritise economic growth and development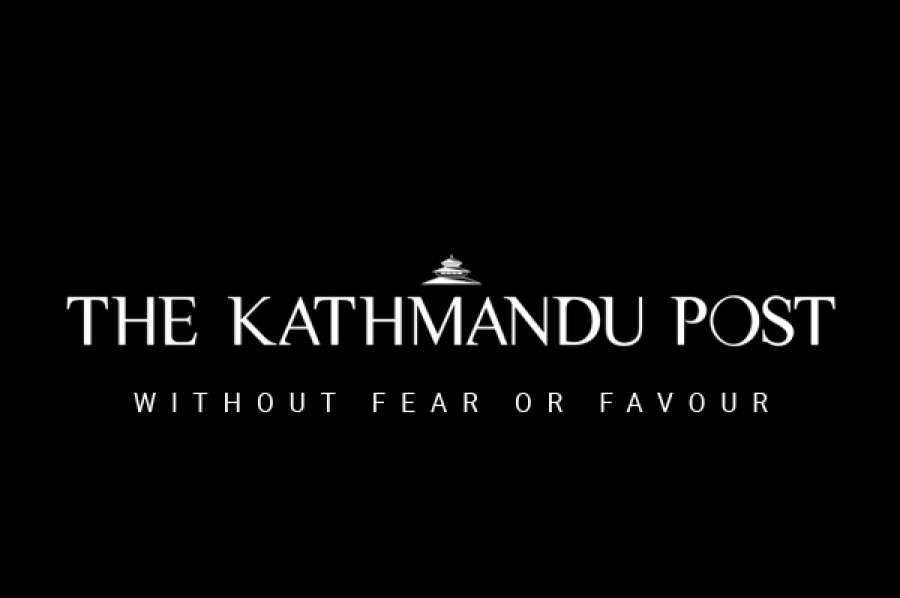 bookmark
Published at : December 29, 2015
Updated at : December 29, 2015 09:38
Although many international agencies such as the World Bank and Asian Development Bank have been funding Nepal to eradicate poverty since decades, the result has not been very successful. It is high time Nepal started focussing on economic development rather than concentrating only on political changes. The world is buying land on the moon while we are still discussing constitution and partitioning people on the basis of caste, religion and ethnicity. Politicians are manipulating the Nepali people by dividing us in terms of caste and religion, so that they can hold onto power.
Things to consider
Nepal is among the world's poorest countries. Poverty in this small nation is not only persistent, but widespread. According to the 2010 Nepal Living Standards Survey, conducted by the Central Bureau of Statistics and the World Bank, 25 percent of the country's population live below the poverty line. People in Nepal, particularly those who live in rural areas, suffer from sub-standard and inefficient health services. The cost of medical treatment in the country is also fairly high. This hampers Nepal's economic growth, as according to the World Health Organisation, 'increasing life expectancy at birth by 10 percent increases economic growth by 0.35 percent a year'. Moreover, there is limited accessibility to basic infrastructure like roads in the remote areas. As a result, people living in those areas, especially in the mountainous districts, struggle to gain economic independence. The government has neither the resources nor the expertise to develop infrastructure. Thus, if the government is not capable of carrying out infrastructure development across the country, it should allow private sector—domestic and international—to fill the development void.
Low agricultural productivity is one of the prime reasons behind Nepal's weakness in the economic front. The nation's economy relies heavily on agriculture, which employes approximately 80 percent of the country's labour force. But production of chief food grains in the country has increased only marginally in the last two decades and Nepal still heavily imports rice and other grains from India.
If Nepal has to progress, it must see a rapid shift of its labour force from agriculture to industries and services. Before 1800, the US also had an overwhelming percentage of its population employed in agriculture. Today, less than 3 percent of its population is employed in farms, yet they export grains and other produce to many parts of the world. This is due to high agricultural productivity in the US.
Way forward
Poverty cannot be eradicated by just pumping money into the economy. The best way to achieve economical growth is by encouraging entrepreneurship. The economic situation in Nepal is unlikely to show progress without proper government policies in place that are 'pro-business'. There is also a serious need for the government to create sufficient employment opportunities, which is only possible by encouraging new industries to flourish in the country. And it can do so by eliminating curbs on foreign investment, lowering taxes on imports of raw materials required for production, and allowing free trade in goods and foreign exchange.
When one looks into the history of development of our country, one is sure to find many ups and downs. Time has created certain challenges and placed them on the developmental path of the nation. The internal malice inherent in our society on one hand, and external aggression on the other have pushed national development backward, thereby generating a wide gap between the Nepal of our dreams and the existing reality. A need for reconstructing and reorganising the nation has therefore become imperative. We have to honestly accept this challenge. This reconstruction and reorganisation of society can only be ensured when each member does their bit in their field. Education acts as a catalyst to this process. Today's students are not just the future of the nation, but are very much today's citizens as well. Moreover, the government should provide a platform for the youth to share their innovative business ideas and support them as much as possible. We need to create a country where young minds are heard. In spite of various socio-economic stresses and strains they face, youths play a crucial participatory role in national life and the revolutionary process of social change. This community, if organised through a constructive approach, will undertake the responsibilities of reconstruction, and simultaneously fight and banish the forces of corruption and the activities of anti-social and anti-national elements.
Joshi is associated with Pragyik Vidyarthi Parishad
---
---