Bangla bondhu
The planned Nepal-Bangladesh oil trade could help break the Indian fuel monopoly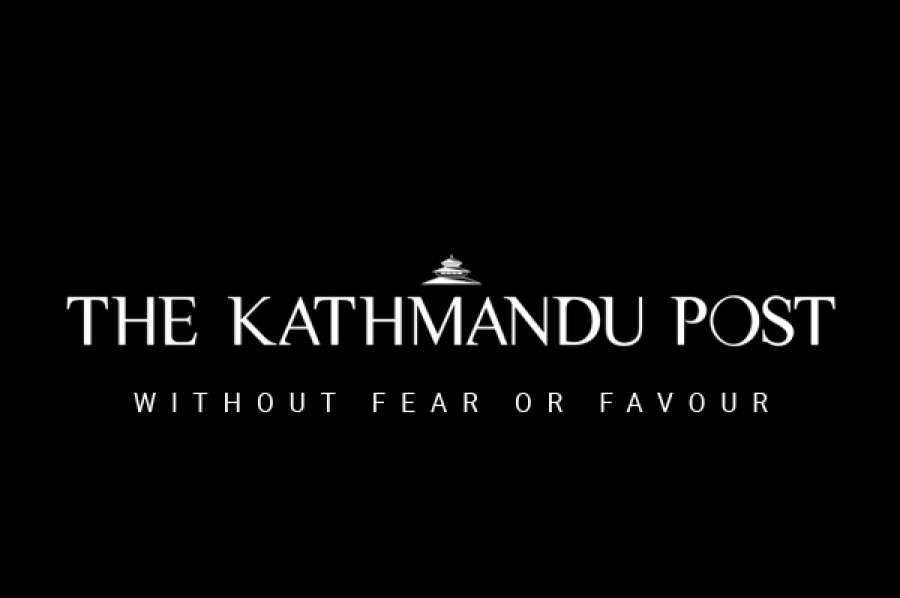 bookmark
Published at : November 18, 2015
Updated at : November 18, 2015 08:51
Nepal's ongoing crisis of petroleum oil and cooking gas started when our sole supplier, Indian Oil Corporation, refused to fill our oil tankers and gas bullets, and the Indian border security forces and customs officials blocked oil shipments at the border. The southern neighbour has thereby reneged on its oil trade commitments to pressure Nepal into amending its newly promulgated constitution.
Out of desperation, Nepal has started cutting trees and selling fuel-wood to urban residents for cooking. Butthis is a destructive and short-term solution to the
problem. Hence, Nepal signed a Memorandum of Understanding with China on October 29 for oil trade, and a Nepal-China commercial treaty is due to be
signed this week for import of one-third of Nepal's petroleum needs. This article proposes that Nepal should sign a similar agreement with Bangladesh to fulfil the other one-third of its petroleum needs. India could supply the remaining one-third of Nepal's oil and gas needs.
Bangladesh has been observing Energy Security Day on August 9 annually to draw inspiration from its assassinated first president Bangabandhu Sheikh Mujibur Rahman who had aspired to develop gas fields and strengthen its energy sector. Thus, Bangladesh is in a position to meet Nepal's energy needs provided that we workout certain arrangements. That is why a high level Nepal Oil Corporation (NOC) delegation is in Bangladesh since November 14 to assess all the possible options for importing cooking gas, petrol, diesel, kerosene and air turbine fuel.
Import demand
Bangladesh has created a balanced mixed energy system by developing its natural gas, coal and petroleum resources, diversifying crude oil imports, expanding refineries, and importing electricity from India. Even though the country is self-sufficient in natural gas, it has lodged a strategic claim with the Asian Development Bank to be an investor in the TAPI (Turkmenistan, Afghanistan, Pakistan and India) pipeline project to transport natural gas from Central Asia to South Asia. Hopefully, Nepal will demand her share in the TAPI scheme as the proposed pipeline would be close to its border.
We need petroleum to keep the factory wheels turning, motor vehicles running, airplanes flying and hospitals running. Nepal imported about 1.63 million tonnes of oil and gas in 2014-15. Imports have been swelling at the rate of 0.2 million tonnes annually for the past three years. Bangladesh imports four times more oil than Nepal, and to accommodate Nepal's one-third of petroleum demand, it will have to boost the capacity of its refineries by about 0.5 million tonnes initially. Thus, the NOC delegation needs to assure Bangladesh about Nepal's schedule for gas and oil imports for a durable solution in terms of quantity, time, prices, cost, and recovery rates.
Enabling support
The transportation of an agreed quantity of imports between Bangladesh and Nepal has to pass through a corridor that is simple in geography but complicated in institutional functions. There is the Kakadvitta-Siliguri-Phulbari transit and transport corridor in place and it could be enriched by adding natural gas and oil in its basket of merchandise.
That said, an obstacle remains because there is no tripartite motor vehicle agreement (MVA) in place to enable the carriage of goods by trucks, oil tankers and gas bullets between Nepal and Bangladesh through India. The 19th Saarc Summit declaration recently initiated an MVA among the member states. Pending the signing of an MVA, India allows back-to-back cargo movement at the Phulbari border customs. This means trucks from Nepal and Bangladesh are positioned back-to-back and cargo is transferred from one to the other. This method of transshipment of goods cannot be used for oil tankers and gas bullets. Therefore, Bangladesh, India and Nepal have to agree to permit Nepali trucks, tankers and bullets to enter Bangladesh via India to pick up cargo and return. Though obvious, this is a delicate issue.
Another issue is the movement of cargo as India frequently raises concerns over letting vehicles enter Nepal through points on the southern border. Therefore, Nepal may have to approach India for re-routing imports from Bangladesh through Pashupatinagar customs in the Darjeeling-Ilam area in the hills. Yet another option, one Nepal used 25 years ago, is airlifting aviation fuel from Dhaka to Kathmandu to address the emergency situation. But this cannot be a long-term solution because the costs will be exorbitant. Nevertheless, it is doable at times of crisis. In any case, we should proceed with the axiom that India will permit landlocked Nepal to import goods through a third country, Bangladesh, as per the transit treaty.
It is perfectly rational to expect the Bangladesh-Nepal trade in petroleum overland to generate an opportunity to build a 37-km-long underground oil and gas pipeline along Asian Highway 2. There is already an Indian oil pipeline here linking oil fields in Assam with the Barauni refinery in Bihar. Hence, the Bangladesh-Nepal oil and gas pipeline is an established agenda for all the three countries.
Synergy benefits
The proposed Bangladesh-Nepal trade in gas and oil also has the potential to generate benefits for India, Bhutan or even Myanmar. For example, Bangladesh may have an incentive to reciprocate by allowing India to build a pipeline through its territory linking Manipur or Myanmar with West Bengal.
The synergy benefits of oil and gas have the potential to extend to electricity grids in the sub-region. The north-western parts of Bangladesh suffer from a power deficit. Since October, an Indo-Bangladesh Baharampur-Bheramara cross-border power transmission line has been feeding up to 500 MW of energy to Bangladesh. This transmission has the capacity to be upgraded to 1,000 MW. India and Bangladesh have been investing in plants producing thermal power from coal, gas or oil which are
finite and exhaustible, and unfriendly to climate change. Alternately, both India and Bangladesh may allow Nepal to access their cross-border power grids and thereby substitute thermal power with hydroelectricity in the medium term.
In conclusion, the proposed Nepal-Bangladesh trade in gas and oil needs to materialise, and it is feasible and beneficial for India as well. We need to spare gas and oil for direct use and generate electricity from alternative sources like hydropower, wind, solar, biomass and coal. For Nepal, the planned petroleum trade with Bangladesh will help to alleviate crises, diversify imports, replace exhaustible energy sources with renewable sources, and diversify energy mix. The proposal will benefit all the three participating countries and deserves immediate action with the three 'I's—investment, implementation and inclusion—for energy security of all the stakeholders.
Thapa is a former member of the National Planning Commission
---