Gender-bender
Everyone should be allowed to behave the way they want to regardless of their gender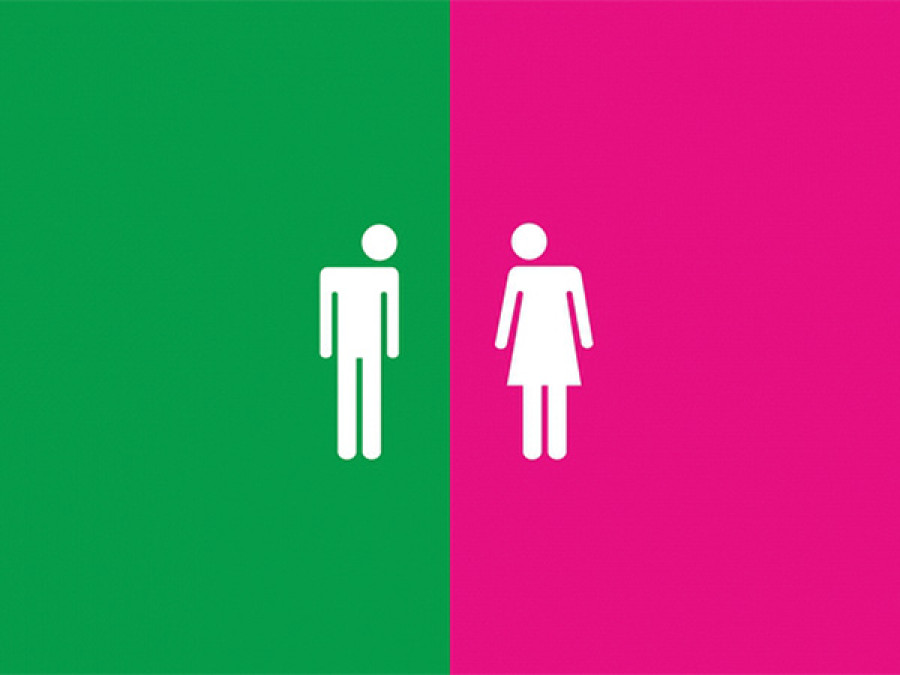 bookmark
Published at : October 18, 2015
Updated at : October 18, 2015 08:51
Sometime back, I was inside a crowed public bus on my way to a friend's place. A boy standing on the road was waving his hand signaling the driver to stop the bus. The bus stopped and the boy got on it. Then the driver remarked, "Are you a woman? Why were you waving your hand like a girl?" The poor boy was embarrased and looked away timidly to the other direction. Such instances of gender stereotyping are very common in Nepal.
Bias judgments
"Paridhi! Act like a lady." I have heard this is a sentence hundreds of times. And there are several other examples: "Oh, you enjoy sports? That is very unusual for women." "Don't laugh so loudly, because women do not do that." "You do not need to have an opinion on everything." Some of these comments are from loved ones and some are from strangers.
There is a widespread perception that men ought to display 'masculine' traits, ie, they ought to be strong, powerful and red-blooded while women need to be 'feminine', often implied to mean cute , pretty, subtle and gentle. However, each human being is different. Still, the world expects men and women to continue to act and do things in a certain manner. But this is highly antiquated. In addition, having to adhere to constantly act in a certain way as deemed fit by society could make both men and women very miserable.
Pressure on men
Amazingly, we have even managed to create a man-made list of things that men and women can or cannot do, which in many instances goes against human nature itself. For example, everyone gets angry when things go wrong, but if you are a woman then you are not supposed to show your anger. Otherwise, you will not be considered as a good lady. Everyone feels like crying when sad incidents happen, but if you are a man then you should not show your tears. People do feel like laughing out loud on hearing a good joke, but if you are a woman you need to subdue your laughter. People also need to talk to one's friends when something bothers them, but men are often told not to complain like a woman. Likewise, every leader needs to have leadership qualities, but if you happen to be a woman in a leadership role then you are just trying to act like a man. Similarly, if you happen to be a man waving your hand to stop the bus, then you are a acting like a woman.
Such distinctions have made living much more difficult for men than women in our society. While society continues to accept male supremacy and prioritise their needs, achievements and desires, when a woman looks like a man, handles things like a man, she still gets away with it. A daughter who has more masculine qualities is labeled as a 'tomboy'. A girl who is interested in sports and cuts her hair is still admired. A woman who wears a business suit and works in an office is often called ambitious. These are all vaunted traits. Therefore, a woman might not be ladylike but she is still not treated as a social outcast. However, a man in a similar situation has a hard time. A son who prefers to play with dolls is beaten until he exchanges them with a toy gun. A boy who takes part in a dance competition is often mocked by his friends. Men who speak softly, walk slowly and do not use harsh words are considered to be woman-like and often questioned about their sexual orientation.
Celebrate femininity
As much as we look up to masculine traits, it is high time we start admiring and celebrating feminine qualities. If being like a man is fine for both men and women then being like a woman cannot be such a dreadful thing for a man. If a woman can be a pilot or an engineer then we should encourage boys to be nurses and kindergarten teachers. If girls can hold bats and balls then boys should get the opportunity to play with spoons and dolls so that they can explore their feminine side. As much as it is necessary for a person to be rational, it is also essential to be emotional. Similarly, if it is bad to be aggressive then it is not good to be submissive either. Thus, instead of trying to box men and women into certain categories, society would be more harmonious if both men and women get a chance to get in tough with their masculine and feminine sides.
Acharya is pursuing a Masters in Gender Studies
---
---