Government takes ahead process for presidential pardon for Resham Chaudhary
The former lawmaker is currently serving a life sentence for the 2015 Tikapur killings.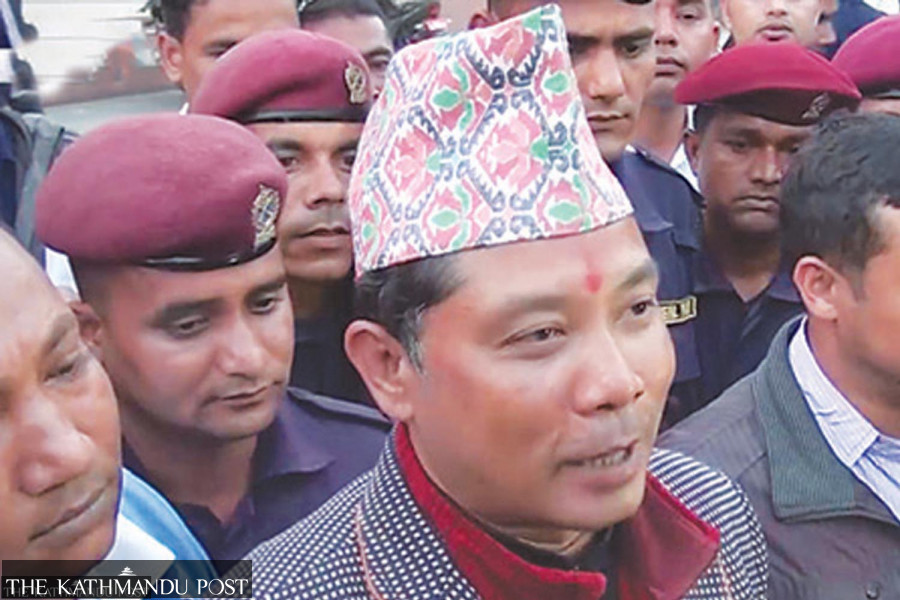 bookmark
Published at : May 25, 2023
Updated at : May 25, 2023 19:39
The government has taken ahead the process to grant a presidential pardon for former lawmaker Resham Chaudhry who is serving life imprisonment for the Tikapur killings.

An application by Chaudhary requesting to commute his jail term has reached the President's office through the Ministry of Home Affairs.
A team including Prime Minister Pushpa Kamal Dahal, who reached the President's office on Wednesday with Chaudhary's petition, met President Ramchandra Paudel and discussed the process of pardoning Chaudhary's sentence on Republic Day.
Baburam Kunwar, legal adviser to the President confirmed the office has received the application.
The application was received on Wednesday and is being studied currently, said Kunwar.
The Ministry of Home Affairs will take the proposal on pardoning before the Cabinet only after the opinion from the President's office.
The President can then pardon Chaudhary after a Cabinet meeting recommends before the President for the same.
The government has taken the process ahead even though it was only recently that the Supreme Court had convicted him of the Tikapur killings.
The apex court on May 17 upheld the decisions of lower courts to convict Chaudhary, a former lawmaker, in connection with the August 2015 Tikapur incident that saw seven police personnel and a toddler killed.
In 2019, the Kailali district court had given life sentences to 11 people including Resham. It handed 12 others three years of imprisonment while one other person got six months.
The former lawmaker had surrendered before the Kailali District Court on February 26, 2018.
---