Sandeep Lamichhane released on bail
The suspended cricketer, who is accused of raping a minor, secured his release after depositing Rs2 million bail set by Patan High Court.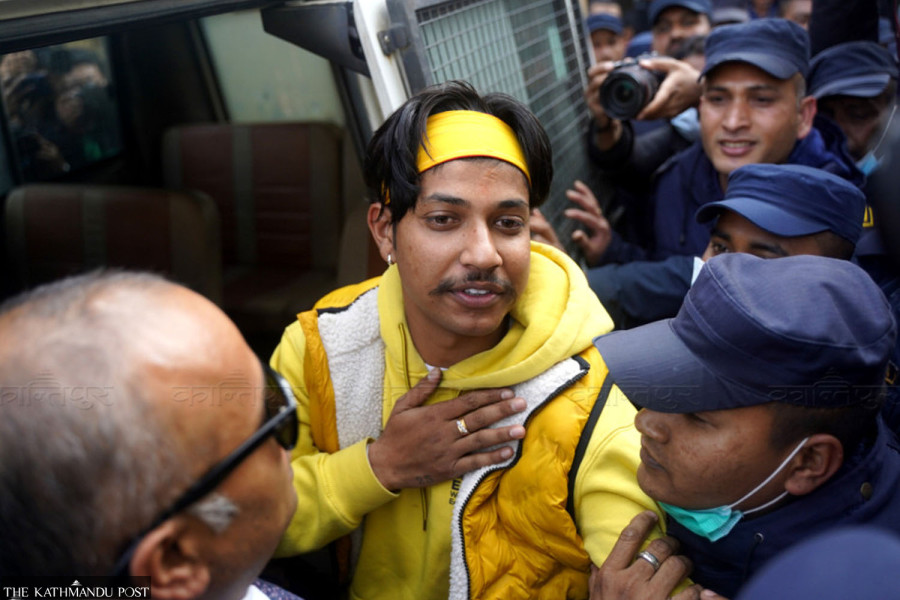 Post Photo
bookmark
Published at : January 13, 2023
Updated at : January 13, 2023 21:21
Kathmandu
Suspended national cricketer Sandeep Lamichhane has been released on bail on Friday.

Lamichhane, who has been accused of raping a minor, was released after posting a bail of Rs2 million set by the Patan High Court.
Responding to a review petition filed by Lamichhane, a joint bench of judges Dhruva Raj Nanda and Ramesh Dahal on Thursday had ordered the release of the suspended cricketer on a bail with conditions.
The Kathmandu District Court on November 4 had passed the order to send Lamichhane to the Sundhara-based central jail after a detention hearing. Lamichhane had moved the high court challenging the order.
Lamichhane has been accused of raping a 17-year-old minor on August 21. An investigation is being conducted against him under Section 219 of the Criminal Code 2074. If the crime against him is proven, he will be imprisoned for 10 to 12 years as per the existing legal provisions.
The minor had filed a case against the cricketer on September 6 at the Metropolitan Police Circle, Gaushala.
Earlier, the District Court had issued an arrest warrant against the 22-year-old cricketer on September 7 acting on the case filed by Gaushala Police Circle after the girl accused him of rape.
Following the arrest warrant, the Cricket Association of Nepal (CAN) suspended the globe-trotting leg spinner. When he was accused of rape, Lamichhane was in Trinidad & Tobago to play the Twenty20 franchise Caribbean Premier League (CPL) from Jamaica Tallawahs.
Lamichhane wrote on Facebook the same day claiming that he was innocent and would return to Nepal to seek justice. However, after he mysteriously disappeared, Nepal Police issued a diffusion notice through the International Criminal Police Organisation (Interpol).
On October 1, Lamichhane announced that he would return to Nepal on October 6 to face legal charges. Soon after he landed at the airport, he was arrested by officials at the Department of Immigration and plainclothes personnel.
---