How some restaurants are working to normalise menstruation
Eateries are offering sanitary products for free. Experts and users call it a good initiative towards dismantling period stigma and stress replicating it in other places.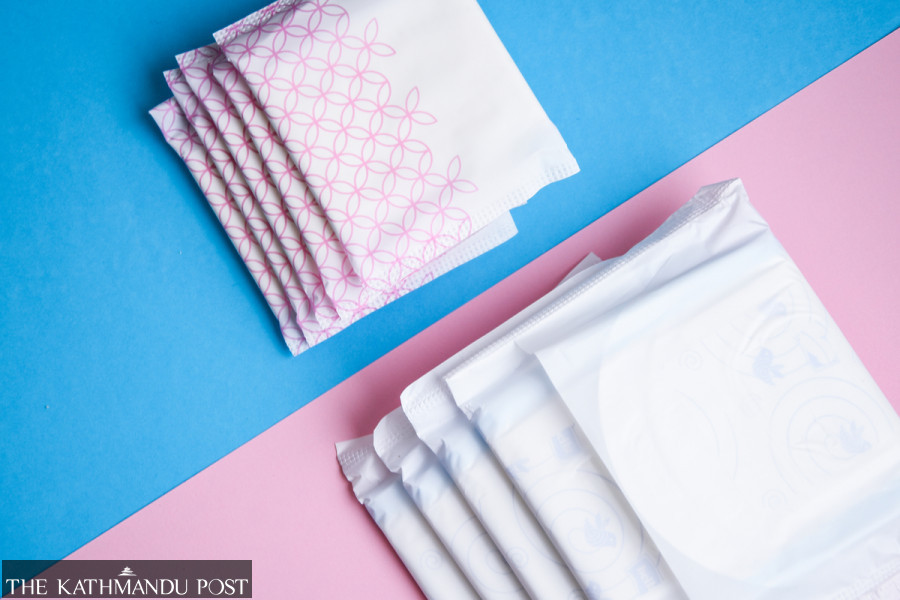 Shutterstock
bookmark
Published at : August 11, 2022
Updated at : August 11, 2022 07:54
Kathmandu
Kritisha Prajapati, a podcaster, was pleasantly surprised when she recently entered the restroom of a restaurant called JAR in mid-Baneshwar, Kathmandu.

JAR, it turned out, was more than just another restaurant. A pack of sanitary pads lay in the women's restroom there for anyone to use—for free.
"I was surprised to see free menstrual products available because I have not seen this at any other eatery," said Prajapati, 24, one of the hosts of Dhikichyau The Podcast.
JAR is among some restaurants and clubs in the city that provide menstrual products.
Freak Street Kaffe (Basantapur), BARC (Bluebird Complex), Supper Club (Thamel), and Cafe Cucina (Jhamsikhel) are some other establishments providing free sanitary products. There could be more, girls and women who have visited the outlets say.
Menstrual health advocates and gender experts hailed the initiative, saying it can help change society's perception of menstruation.
"This is a good start. This initiative can inspire hospitality business owners across the country to make menstrual products available," said Pooja Bista, 22, founder of digital storytelling platform Untold Period Stories, which tackles menstrual education and health.
Menstruation is a natural biological process but it is still stigmatised in Nepal.
Menstruating individuals are considered impure during their days of bleeding and are ostracised from various public and private spaces—such as their homes, rooms, beds, kitchen and social functions. Most women are excluded from social and religious gatherings, including the kitchen and temples, even in urban areas. Many aren't allowed to touch any male counterparts in their families. In rural and urban areas across Nepal, menstruating individuals are constantly discriminated against and stripped of their dignity.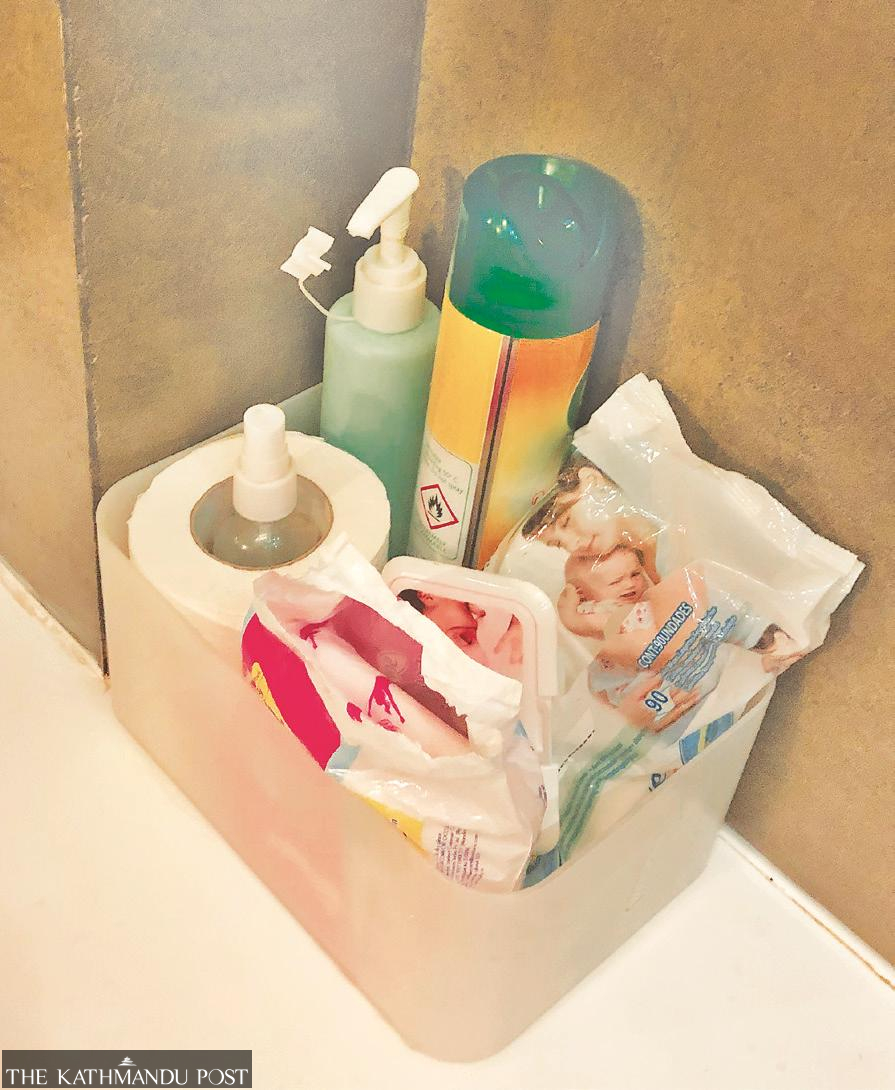 Many restaurateurs in the Valley are offering free menstrual products in their restrooms. Post Photo
Such actions lead to less conversation about periods, further strengthening the taboo.
Experts say providing menstrual products at hospitality establishments can help ignite conversations around periods, thereby helping dismantle the stigma attached.
"At least there is an acknowledgement that menstruation is a normal biological function and sanitary pads are essential items," said Bindu Pokharel, a professor of Gender Studies at Tribhuvan University.
JAR owners say they decided to provide free menstrual products at their outlet as part of their service.
"There's nothing special about what we are doing," said Nabin Bhatta, one of the owners of JAR. "Menstruation is a normal function. And providing sanitary pads is just a service we are offering to our female customers and staff."
Restaurateurs who offer free sanitary products say that they don't take the costs of restocking menstrual products as a financial burden. Instead, they consider it a move to ensure their female customers feel welcome and comfortable.
Users and experts say more establishments should be encouraged to provide sanitary products.
One way of getting information about such facilities is by word of mouth. In most cases, women and girls realise the service provided by such outlets only after using the restrooms. Men, however, won't know if a particular facility offers menstrual products.
Many say some signage on the premises could be helpful and even men can know about the assistance provided by the outlets.
"The visibility would be crucial for generating awareness among male partners or trans men to destigmatise menstruation," said Prajapati.
Experts say that access to information about menstrual products and normalising such conversations can be pivotal in addressing the extant stigmas around menstruation.
"It raises the concern of both visibility and inclusivity," Pokharel said. "If there is no information on menstruation and menstrual products for non-menstruators, it will continue to remain a taboo."
To address this taboo in a society where women try not to let even male family members know about menstruation, it is essential to create an environment where menstruators and non-menstruators can have a larger conversation, gender experts say.
Post Photo
"Sanitary pads in public restrooms should have been the standard, just like toilet papers, and not come off as a surprise," said Bista. "The municipalities should develop provisions that require menstrual products to be accessible in all hospitality establishments."
Experts also believe that the available sanitary pads should be monitored for quality control.
"We should also be mindful of the quality of pads. If it's free, then it could be low in quality," said Pokharel. "And low-quality pads can cause infections."
Users, menstrual health advocates and gender experts welcome the efforts made by restaurateurs to ensure a hospitable environment for women. However, the need to push for a more menstruation-friendly and equitable environment is dire.
Prajapati said that after coming out of the restroom, she talked about the service with her friends. "That is something we women know and are okay with. But most men don't," she said.
Prajapati suggested that the restaurateurs display signs that read 'menstrual products available here' and make the products accessible to everyone in the gender spectrum, particularly for trans men. "That would go a long way towards addressing the taboo surrounding menstruation," she said.
---
---