Electricity Authority says it earned Rs1.72 billion in June by selling power to India
Utility started selling power in the IEX in November last year, and expects to earn Rs5 billion through sales this fiscal.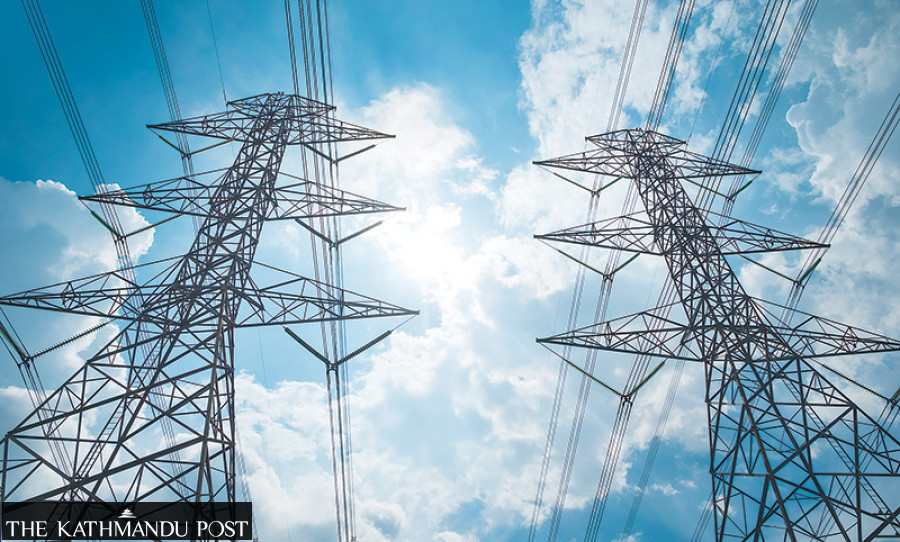 Post File Photo
bookmark
Published at : July 1, 2022
Updated at : July 2, 2022 08:15
Kathmandu
The Nepal Electricity Authority made a net earning of Rs1.72 billion by selling 178.19 million units of electricity at Indian Energy Exchange Limited in June, the state-owned power utility body said on Friday.

The average price the NEA got for the electricity sold in June was Rs9.67 per unit, it said in a press statement.
The power utility started selling power in the Indian market from June 2 this year.
Initially, it sold 37.7 MW from 24MW Trishuli and 15MW Devighat power plants.
It gradually increased the sales of electricity in the Indian market.
Starting from June 10, it started selling the entire approved 364MW of electricity in India through the power exchange market of the southern neighbour.
Currently, the state-owned power utility is selling 37.7MW from Trishuli and Devighat plants, 140MW from Kaligandaki Hydropower Project, 68MW from Middle Marsyangdi and 67MW from Marsyangdi built by the NEA and 51MW from Likhu-4 which is developed by the private sector.
Electricity is sold at competitive market rates in the IEX where the power is traded in 96 blocks of 15 minutes each in 24 hours a day.
According to NEA, it had received the highest average rate of Rs15.93 per unit on June 15 while the lowest average rate was Rs4.92 per unit on June 21.
NEA sells its electricity in the IEX's day-ahead market. In the day-ahead market, prices for the next day are determined a day prior through bidding.
Nepal started selling its power in the IEX first in November last year but the country had to import from the same market during winter as power production in the country slumped.
According to the press statement of the NEA, Kul Man Ghising, managing director of the NEA, said the quantity of electricity sold in June and earnings made from it suggest trading of electricity with India has been moving forward smoothly.
"We have been able to earn foreign currency by selling excess power in India at a time when the country is facing depletion in foreign currency reserves," he added. "This will also help reduce the trade deficit with India and contribute to improving the balance of payment situation."
NEA aims to earn Rs5 billion by exporting excess power to India this fiscal year 2021-22 while it expects to earn Rs20 billion next fiscal year 2022-23.
Meanwhile, NEA has scrapped its plan to sell 200MW of electricity to India under a long-term power purchase agreement which was part of a strategy to diversify risks because of volatile prices in the IEX.
---