Impunity continued in Nepal in 2020, Human Rights Watch says
The international rights watchdog points at lack of accountability that undermined rule of law.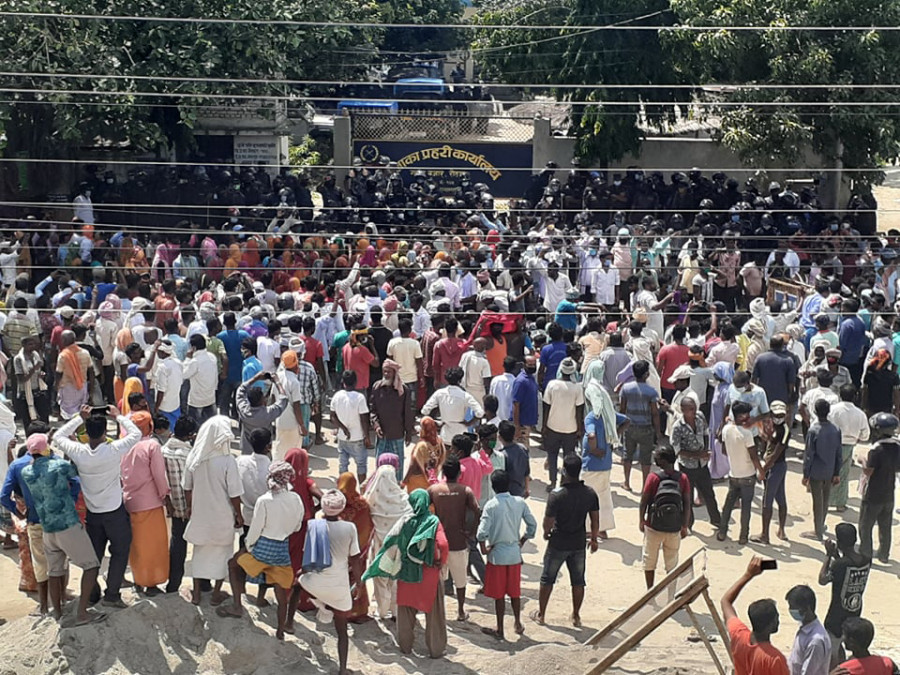 Photo courtesy: Kantipur TV
bookmark
Published at : January 14, 2021
Updated at : January 14, 2021 21:54
Kathmandu
Nepal had a dismal performance in 2020 when it came to providing justice to victims from decade-long Maoist insurgency, while the regressive bills that tend to curtail the freedom of expression continued to be considered in Parliament, Human Rights Watch said on Thursday.
According to Human Rights Watch's global report published on Thursday, the authorities also failed to effectively investigate the cases of alleged extrajudicial killings by the security forces and deaths in the custody, allegedly due to torture.
Issuing a statement with the release of the report, the Human Rights Watch said people from the Dalit community and members of marginalised ethnic communities were at greatest risk of abuse.
 There were increasing reports of rape and other forms of violence against women and girls, it said.
"The  impunity the government grants to perpetrators of violence, including conflict era abuses, is contributing to ongoing abuses, and undermining efforts to institutionalize the rule of law in Nepal today," Meenakshi Ganguly, South Asia director at Human Rights Watch, was quoted as saying in the statement.
As pointed out by the New York-based international human rights organisation, though the two transitional bodies—the Truth and Reconciliation Commission and the Commission of the Investigation on Enforced Disappeared Persons—got new sets of office bearers in January 2020, they made no progress towards providing justice to the thousands of victims from the conflict that ran till 2006 from 1996.
Similarly, though the National Human Rights Commission, after its investigation, found the police had been involved in the extrajudicial killing, no actions have been taken against the culprits.
Similarly, different incidents of custodial deaths too were reported during the years, however, no proper investigation has been taken into the matter.
"Legal gaps and lack of political  will  continued  to block accountability for sexual violence, especially for victims from minority communities," read the statement. "A statute of limitations of one year on bringing rape and sexual violence prosecutions deprives many survivors of any chance at justice. However, the law was tightened to help address attacks using acid, which predominantly target women."
---