ICYMI: Top stories from Saturday, February 8
These are some of the best stories from The Kathmandu Post (February 8, 2020).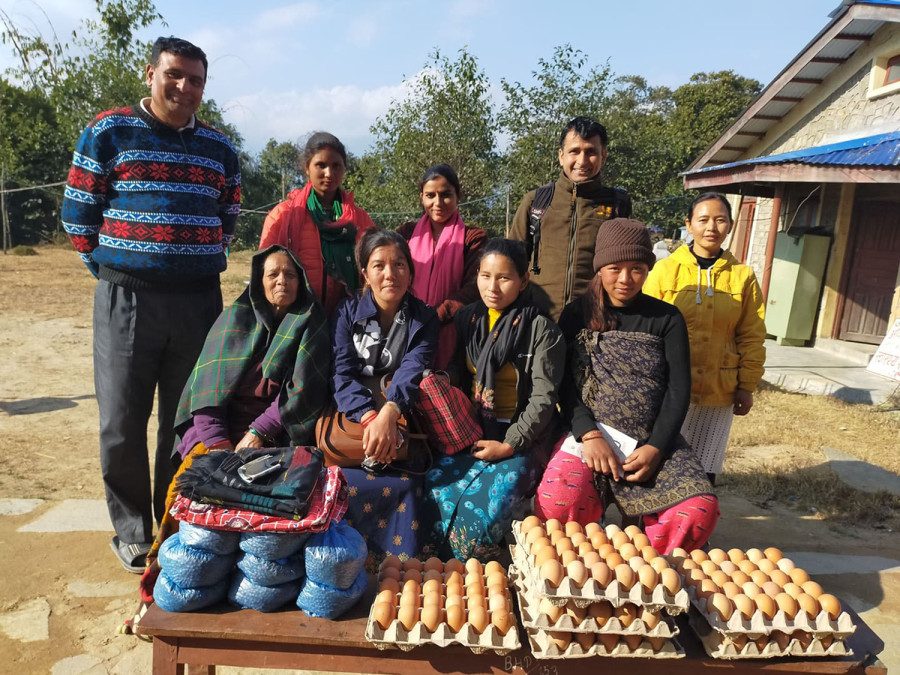 New mothers receive the nutritious food package that is worth nearly Rs 5,000 each in Gorkha. Photo courtesy: Sumana Shrestha
bookmark
Published at : February 8, 2020
Updated at : February 10, 2020 16:31
Kathmandu
Some of the big stories from today's The Kathmandu Post.
Two weeks since Agni Sapkota became Speaker, there's still no sign of his deputy
The winter session of the House of Representatives commenced on December 20, but there was over a month-long wait before it could begin work.
At least three House meetings had to be deferred for the lack of Speaker, since Krishna Bahadur Mahara stepped down in early October following allegations of attempted rape. It was only on January 26, following an agreement between Nepal Communist Party (NCP) co-chairs KP Sharma Oli and Pushpa Kamal Dahal, that Agni Sapkota was elected the new Speaker.
Transitional justice commissions have not taken any steps to bring victims and rights activists on board
The new office-bearers of the two transitional justice commissions, who were appointed amid reservations by the conflict victims, have not taken any steps to bring the victims and human rights activists on board as they move forward with their jobs.
Two weeks have passed since the two commissions got their office-bearers, who were selected by a committee led by former chief justice Om Prakash Mishra after an agreement between the ruling and the main opposition parties. In this period, there have been no attempts from them to start a dialogue with the conflict victims and the human rights activists.
Sarlahi court issues warrant against 'Buddha Boy', but police fail to track him down
Sindhuli District Police raided the ashram of Ram Bahadur Bomjan, also known as "Buddha Boy", on Friday morning, but he was not found.
The raid came a day after the Sarlahi District Court issued an arrest warrant against the controversial "spiritual leader" accused of sexual violence.
In Butwal, settlements have been built over mounds of garbage thrown in the banks of Tinau
For years, the Butwal Sub-metropolis has been disposing of its garbage on the banks of Tinau River for lack of a dumping site. Once a certain area of the bank is filled with garbage, it gets encroached upon, and there sprouts a settlement.
Hattisudh, in Ward No. 11 of Butwal Sub-metropolis, for instance, was a deserted area just about seven years ago, with its ground inundated by floods over the years. Then in 2015, the sub-metropolis started dumping its garbage in the area. The site is now filled with garbage with a settlement built over it.
Ajirkot Rural Municipality runs nutritious food programme for new mothers
Nanuka Nepali, a resident of Gorkha, recently gave birth to her baby at Bhachchek Health Post. Earlier, the health post would conduct medical check-ups and provide counselling to postpartum mothers before they were discharged from the institution. But of late, the health post has started giving nutritious food to new mothers before they leave for their homes after delivery.
"I received one crate of eggs, a litre of cooking oil, 100 grams of thyme and 100 grams of fenugreek from the health post," said Nepali. "The health post also gave me a Dhaka shawl."
---