Nepal invites France and Germany to make final pitch for multi-million dollar security printing facility
Berlin-based Bundesdruckerei and Paris-based IN Groupe , both state-owned entities, will be submitting their final proposals on August 7.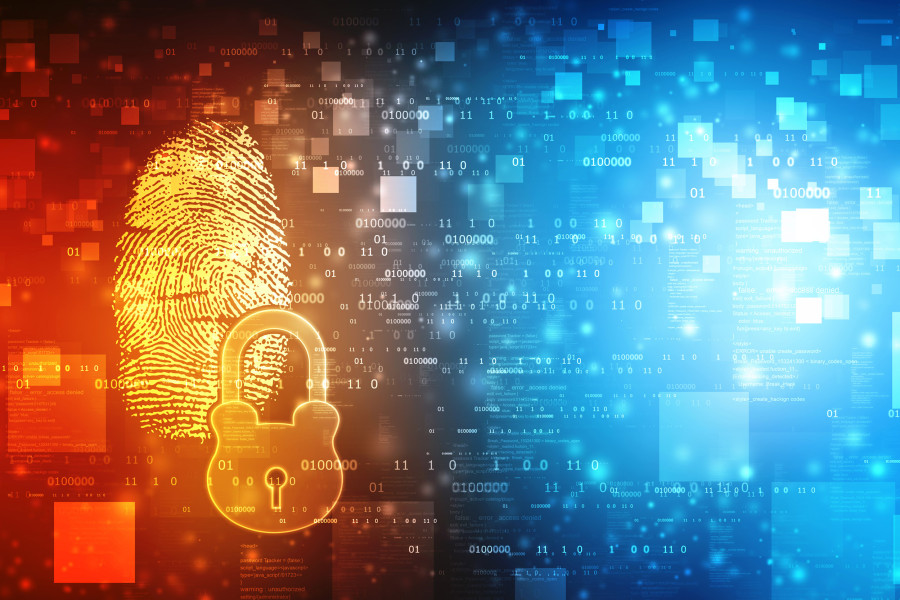 Shutterstock
bookmark
Published at : August 5, 2019
Updated at : August 5, 2019 07:30
Kathmandu
France and Germany will both be making a final presentation on August 7 to the Office of Security Printing for an exclusive contract regarding the setting up of a multi-million dollar security printing facility.

The invitation to both European countries to make their final pitch comes a month before the expiration of an existing memorandum of understanding with France on setting up the state-of-the-art security printing facility in the country. Senior officials from the Berlin-based Bundesdruckerei and the Paris-based IN Groupe (Groupe Imprimerie Nationale), both state-owned entities, have already submitted their financial proposals to the Ministry of Finance for a review, officials familiar with the development told the Post.
Bikal Poudel, head of the security printing division at the Ministry of Communication and Information Technology, confirmed to the Post that a final presentation is scheduled to take place on August 7 at his office. Poudel is, however, not aware of the financial and technical details of either proposal since those were submitted to the Ministry of Finance, he said.
Although the government had signed the memorandum with France in March, it went on to accept financial and technical proposals from Germany.
"First, we will review the proposal from France because we have signed a memorandum of understanding with them," said Poudel. "Then, we will discuss the German proposal."
Communication and Information Technology Minister Gokul Baskota has directed officials to evaluate both proposals before taking a final decision.
According to sources familiar with both proposals, Germany's Bundesdruckerei has offered a soft loan of 260 million euros to set up a security printing plant that will have paper, card and banknote printing facilities. Similarly, France's Groupe Imprimerie Nationale has offered 200 million euros in a soft loan for only paper and card printing facilities. The interest rate of both these soft loans will be around 2.5 to 3 percent, according to Finance Ministry officials.
"The Finance Ministry will decide the financial proposal, including the interest rate, so we do not know who will bag the project," said a senior official at the Communication Ministry. But there are concerns from some sections that the soft loans offered by both countries overshoot the project and the interest rate is high, the official said.
"Nepal takes soft loans at upto one percent or less with major donors like the World Bank and the Asian Development Bank," the ministry official said. A team of technical experts from various government agencies will review the proposals before the contract is awarded, he said.
Earlier, Nepal and France had signed two separate memorandums of understanding during Baskota's visit to Paris in May. While one concerns security printing, the other is about the operation and management of Nepal's own satellite in an orbital slot provided by the International Telecommunications Union. The two deals with France were signed to mark 70 years of diplomatic relations between the two countries.
Every year, Nepal loses nearly Rs 5 billion on security printing, prompting the government to seek the establishment of a domestic printing facility. Nepal and France had agreed to continue to hold negotiations on a funding modality and technical details before Prime Minister KP Sharma Oli's trip to France in mid-June.
However, the competing German proposal has now placed the anticipated deal with France in limbo, multiple government sources told the Post.
The Communication and Information Technology Ministry had begun formulating laws to facilitate a domestic security printing press as well as procuring related logistics. An expert team had been formed, a detailed project report of architecture at Banepa's IT park prepared, and a Rs 650 million budget allocated to carry out logistical and other preparations.
The security printing division has estimated that it will require over Rs 32 billion to set up a dedicated printing press to handle the printing of several high-end documents like passports, banknotes, stamps, identity cards, visas, and driving licences.
***
What do you think?
Dear reader, we'd like to hear from you. We regularly publish letters to the editor on contemporary issues or direct responses to something the Post has recently published. Please send your letters to tkpoped@kmg.com.np with "Letter to the Editor" in the subject line. Please include your name, location, and a contact address so one of our editors can reach out to you.
---
---