Settlement in Damak at high risk after floods breach embankment
Dozens of houses in Kamal Rural Municipality-2, Jhapa, are at high risk of floods after the rain-swollen Kamal stream damaged the embankment in the area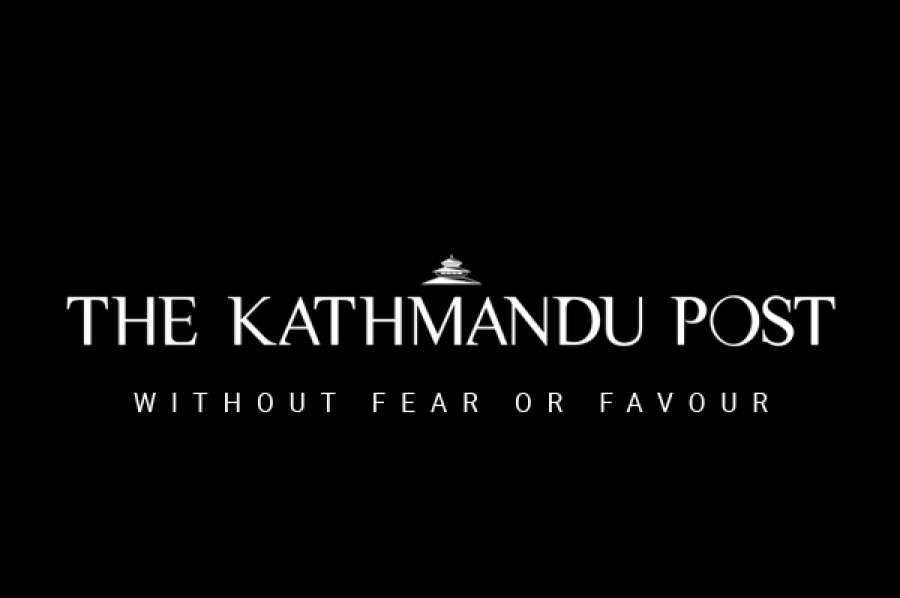 bookmark
Published at : July 5, 2018
Updated at : July 5, 2018 18:45
Damak
Dozens of houses in Kamal Rural Municipality-2, Jhapa, are at high risk of floods after the rain-swollen Kamal stream damaged the embankment in the area.
Local people in Kyampa Bazaar and settlement of landless squatters are in panic after the floodwaters breached the embankment on Monday. The stream has also changed its course towards the settlement.
"The rainy season has just begun but the stream has already breached the embankment, said local Bam Bahadur Tiwari. "We stayed in abject fear last year. It seems the stream will displace us from the settlement this year." There are 60 households in the area.
The embankment along the steam was built last year at the cost of Rs10 million with the support from the People's Embankment Programme and the rural municipality.
With an increased threat of flood in the stream, the rural municipality and the locals have been working to repair the rifts on the embankment.
"It has been raining incessantly in the area for the past three days. If the water
level increases further in the steam, the settlement will be inundated," said Menuka Kafle, chief of the rural municipality.
According to Kafle, the rural municipality and the local people have been making a temporary embankment by using bamboos and pebble-filled sacks.
They are planning to build an embankment along the 800-metre area to control the stream. Dozens of families were displaced last years when the swollen stream burst its banks and flooded the entire settlement.
Bridge on East-West Highway collapses
RAJBIRAJ: A bridge across the Mahuli river on the East-West Highway collapsed due to floods on Wednesday. The bridge at Agnisair Krishna Sabaran Rural Municipality also developed cracks after the incident.
The bridge titled slightly on early Wednesday morning, disrupting traffic for a few hourns, police said. "One-way traffic has since been resumed. Technicians are looking into the incident and necessary initiatives will be taken soon," said SP Mukesh Singh. (PR)
---
---