Apex court reschedules Karki hearing for Dec 22
The Supreme Court has rescheduled the hearing on Lokman Singh Karki cases for December 22.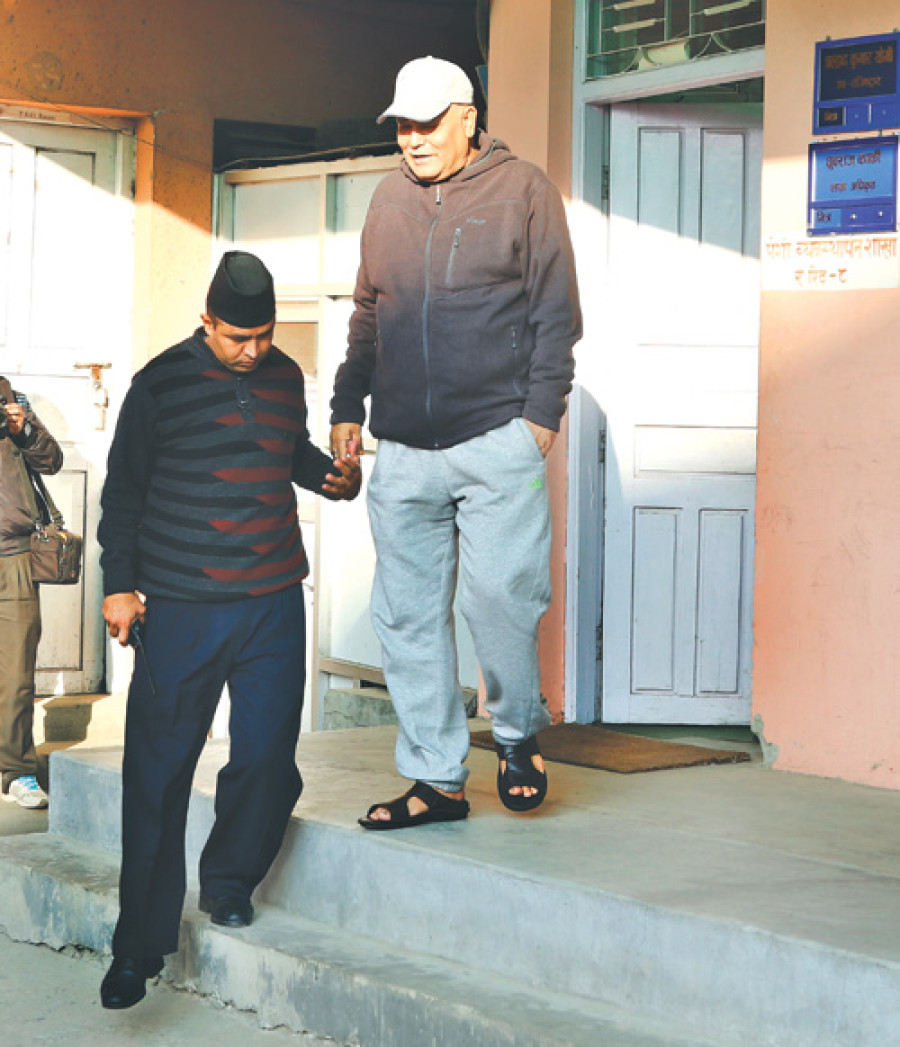 bookmark
Published at : December 2, 2016
Updated at : December 2, 2016 16:43
Kathmandu
The Supreme Court has rescheduled the hearing on Lokman Singh Karki cases for December 22.
Karki remains suspended as the chief of the Commission for Investigation of Abuse of Authority (CIAA) as he faces an impeachment motion in Parliament.
A full bench of Justices Jagdish Sharma Poudel, Ishwor Prasad Khatiwada and Anand Mohan Bhattarai on Thursday set the hearing date for December 22.
Thursday's hearing was put off after Karki's lawyer Bal Krishna Neupane could not present himself before the court "due to health reasons".
Following the postponement, the apex court informed plaintiffs and defendants that the hearing will not be delayed again at the request of either party.
"The case has been prioritised, and the next hearing will not be put off on any pretext," said Bishwaraj Poudel, joint spokesperson for the apex court.
Senior advocates Sushil Panta, Mahadev Yadav, Badri Bahadur Karki, Upendra Keshari Neupane and Balkrishna Neupane are set to argue on behalf of Karki. Ten more lawyers are said to be preparing to defend Karki.
Senior advocates Shambhu Thapa, Shrihari Aryal, Satish Krishna Kharel, Rabi Khanal, Ram Prasad Gaudel will be arguing for the plaintiff, while 90 others have expressed readiness to volunteer.
Advocate Om Prakash Aryal had challenged Karki's appointment as the head of the anti-graft body questioning his qualification for holding the post. He has also questioned whether Karki holds the high moral character to occupy the position of head of the constitutional body as per constitutional provisions.
Karki faces charges of suppressing the people's movement in 2006 when he was chief secretary.
Dressed in track pants, casual jacket, open-toed sandals and a cap, Karki appeared in the court on Thursday to receive a hearing date on a case of obstructing judicial proceedings. He has sought legal representatives for other cases.
Seven cases have been filed against Karki and his supporters at the apex court.
---