How Nepal, a country of farmers, became a food importer over the years
Nepal spent nearly $1 billion on buying food from India alone in a year as agriculture stumbles due to faulty policies. Food import bills have grown 78 times in two decades.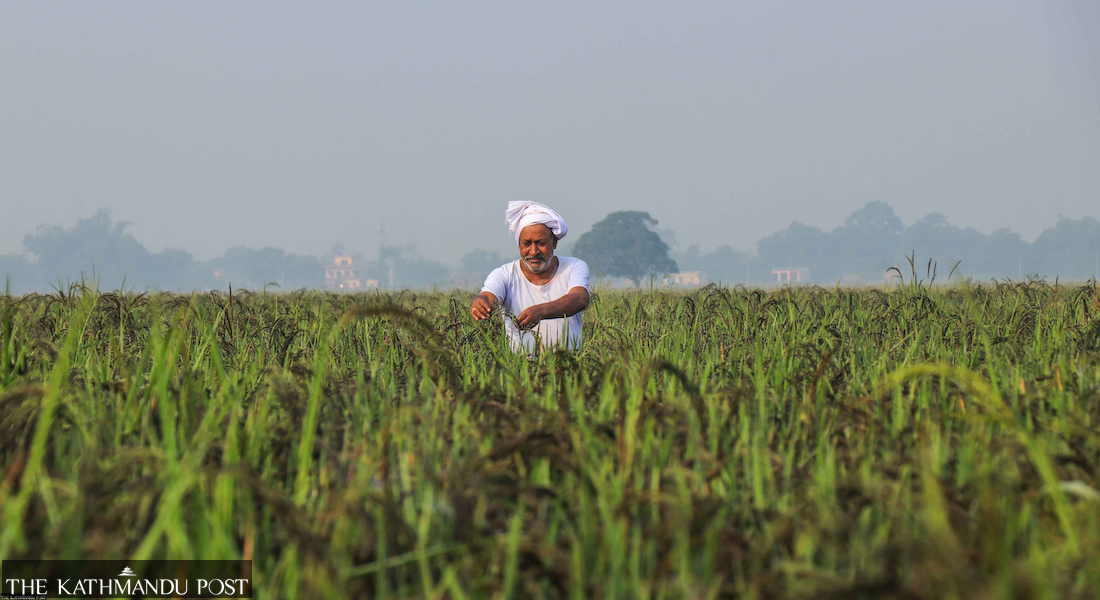 Nepal's food import bills have risen dramatically over the past two decades. Post File Photo
Published at : February 2, 2022
Updated at : February 3, 2022 10:44
Twenty years ago in 2001, Nepal used to buy $11.84 million worth of food and farm products annually from its next door neighbour India.

By 2021, the food import bill had ballooned by 78 times to nearly $1 billion as Nepalis splurged their remittance income.
Over the past few years, the scale of food imports, particularly from India, has turned into a full-blown emergency, which experts say is a potential threat to national security.
"Obviously, the import figure for foods is scary. It not only points to a growing dependency trend, but also signals a potential threat to food security," trade expert Purushottam Ojha told the Post.
"For a country like Nepal, a foreign exchange crisis can unfold anytime. Remittance, which funds the consumption, can drop too. How will you pay for food when you don't produce it? It's an emerging threat."
"We have already seen the 2015 blockade when India cut off our supply of fuel, for which we are totally dependent on imports," added Ojha.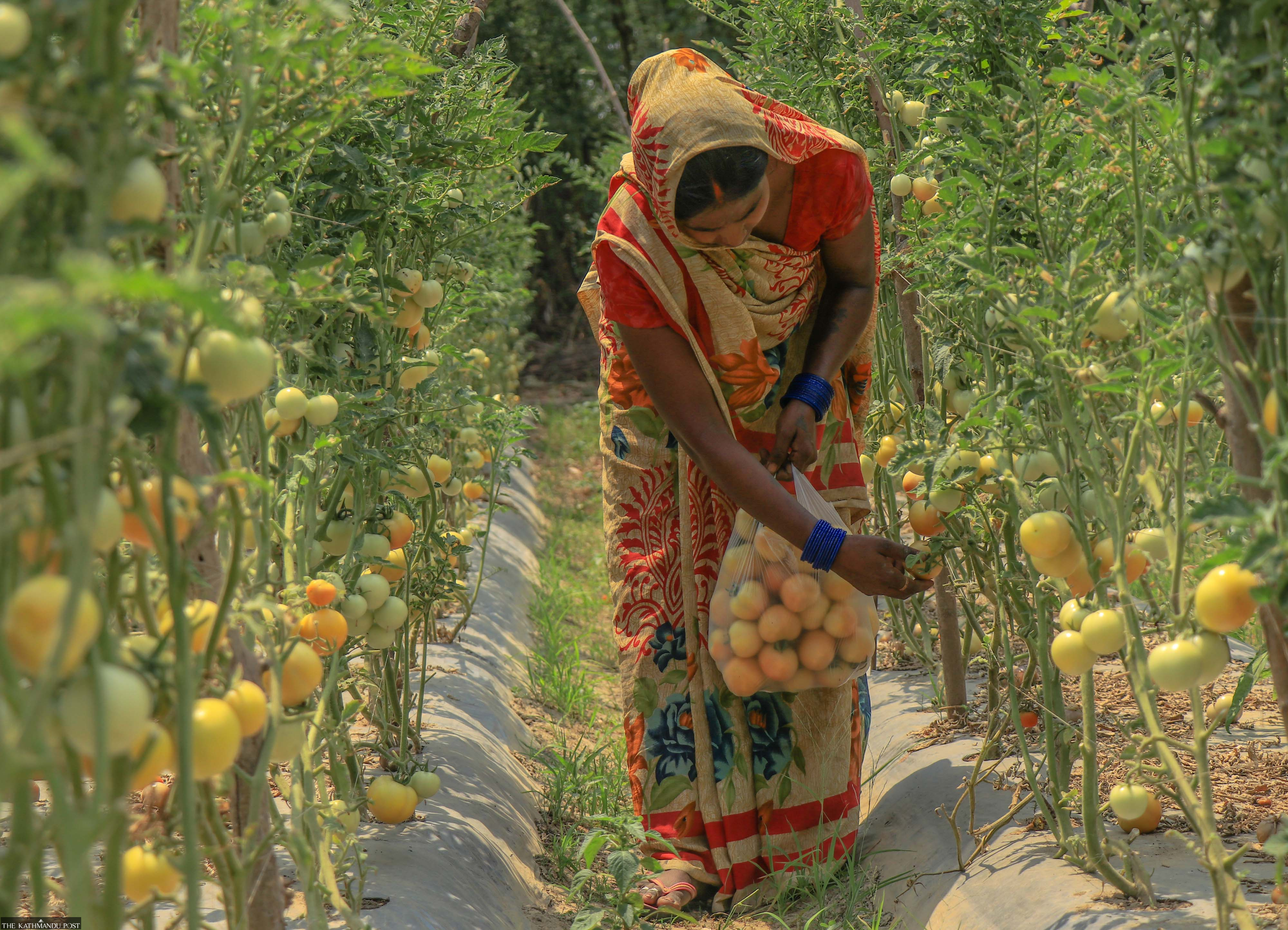 POST FILE PHOTO
Experts say the peril of relying on imports is being exhibited in Sri Lanka which depends on imported essential goods, but is struggling to pay for them due to its weak export performance after tourism collapsed due to the Covid-19 pandemic.
According to the statistics of the Agricultural and Processed Food Products Export Development Authority, India's apex export trade promotion body, exports of agro food products to Nepal totalled $938,317,826 (Rs112.59 billion) in the fiscal year 2020-21 ending March 31, 2021.
Food imports from India soared by a staggering 39 percent year-on-year in 2020-21, the highest growth on record, as Nepal imposed the first coronavirus lockdown on March 24, 2020.
Imports swelled during the first stay-home order because farmers were prevented from taking their produce to market. Rama Shankar Kushwaha and other farmers of Birgunj were beaten for violating the lockdown as they were headed for the market because traders stopped coming to their farms to buy their harvests like before.
Nepali farmers watched their vegetables rot in the fields while convoys of 15-20 trucks laden with fresh produce from India crossed the border daily and raced to the bazaars. The four-month-long lockdown ended in July 2020.
That was only during the lockdown.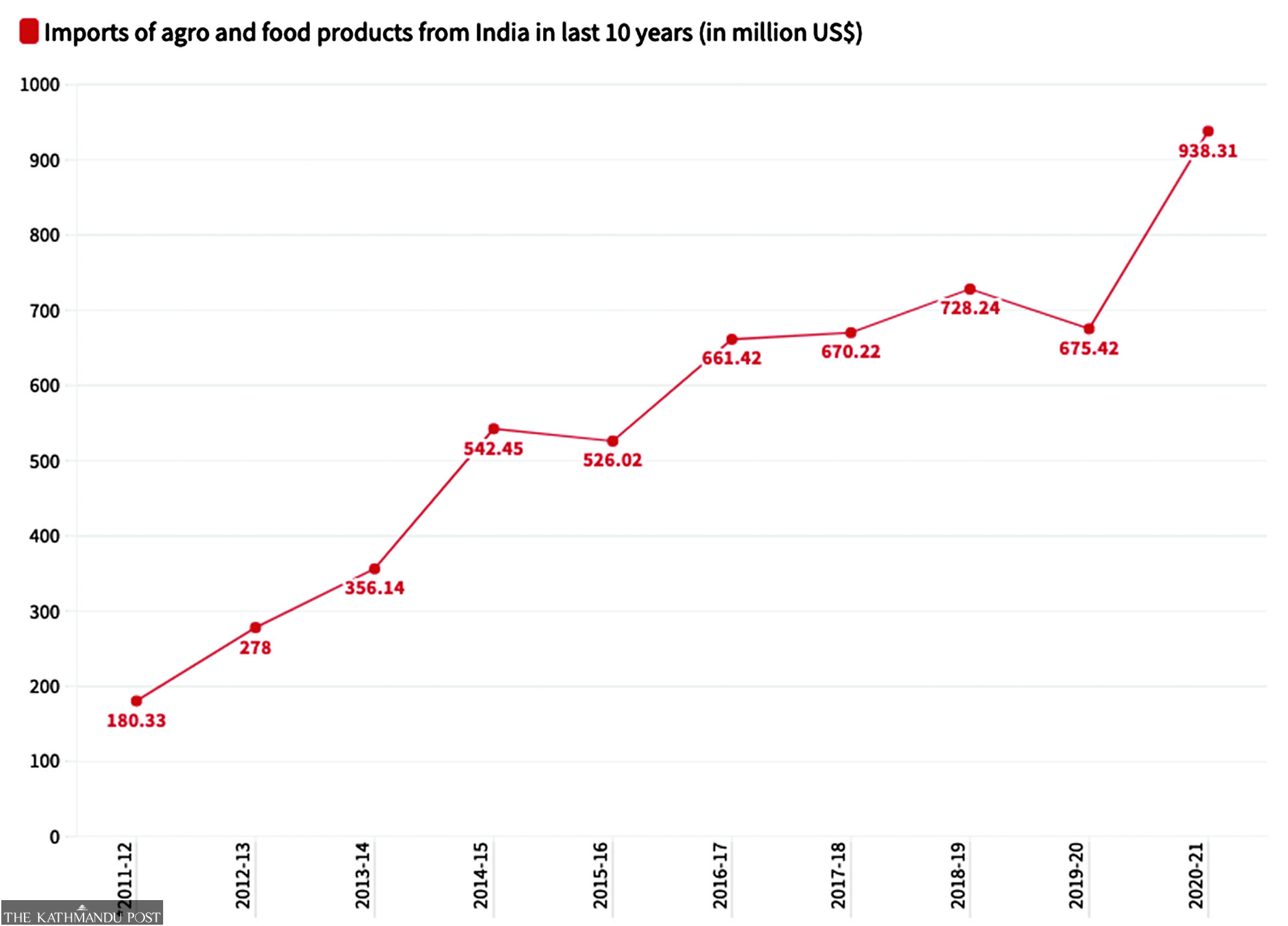 Over the past few years, the scale of food imports, particularly from India, has turned into a full-blown emergency. Source: Agricultural and Processed Food Products Export Development Authority, India
"Over the years, Nepal's exports have been in free fall while imports have skyrocketed, which is deeply worrying," said Ojha, who is also a former commerce secretary. "As Nepal failed to substitute imports, it became a net food importer in recent decades."
In countries like Nepal, which buy a lot of their food needs from abroad, a food crisis could be closer than imagined.
A breakdown in the supply chain could result in a year of hyperinflation—when prices increase rapidly and go out of control, economists warn.
Nepal's largest food import is rice.
"Obviously, it's rice. We did not change our eating habits. Now, even in the villages, people are buying food because it's easily available if you have money," said agro economist Krishna Prasad Pant. "We are in an import trap because we are exporting our manpower."
The Indian government's trade statistics show that the largest export to Nepal among food items is non-basmati rice.
Nepal is the second largest importer of Indian non-basmati rice after Benin, a West African country.
Rice imports totalled a staggering $402.91 million, including basmati rice worth $6.90 million. In terms of quantity, Nepal bought 1.29 million tonnes of rice.
Two decades ago, rice imports amounted to 8,025 tonnes worth $1.74 million.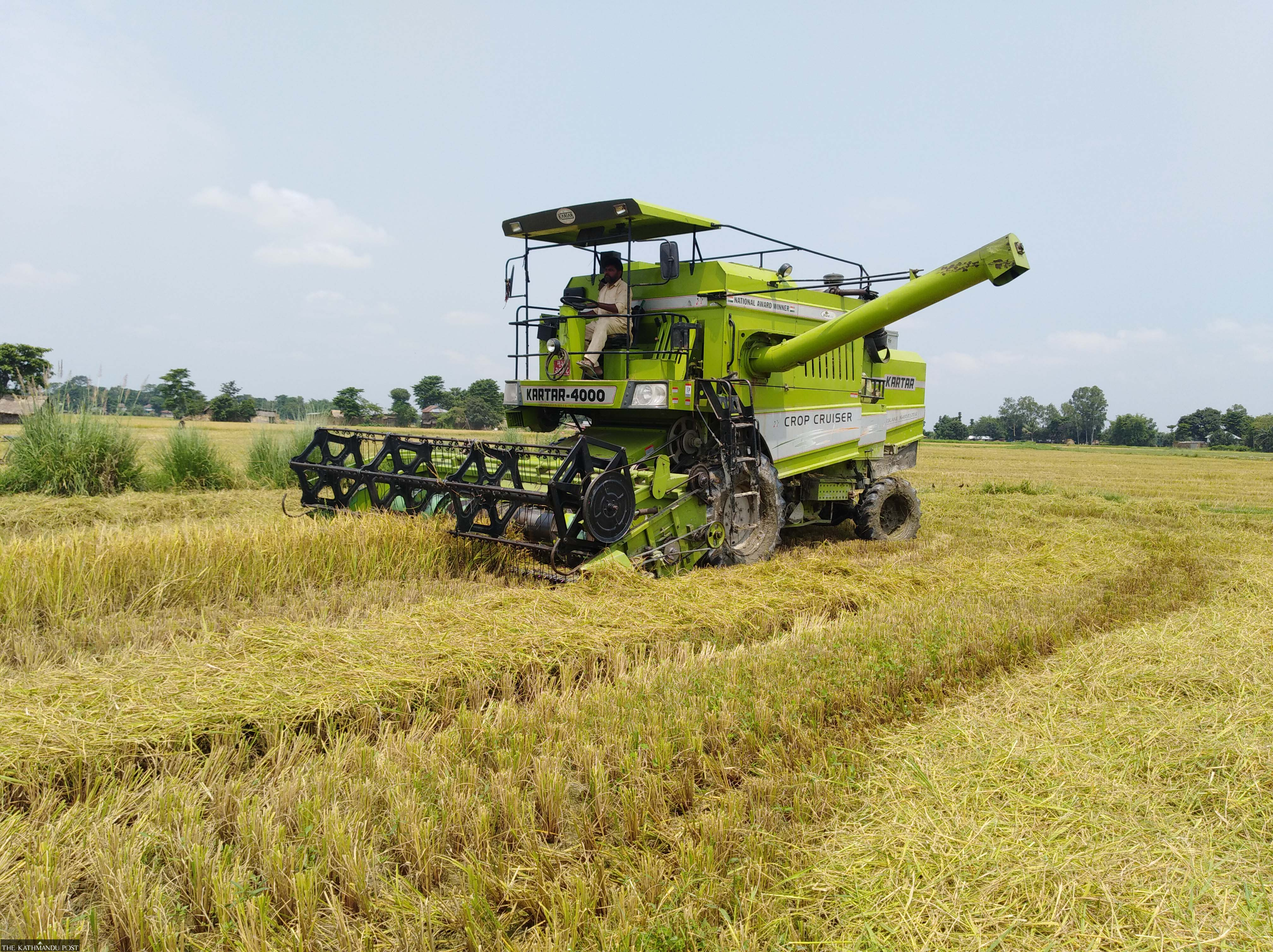 POST FILE PHOTO
According to a research paper titled "Nepal's growing dependency on food imports: A threat to national sovereignty and ways forward", importing some agricultural commodities to meet the domestic demand has become a common practice in a globalised economy; however, it can be a serious issue when exports from the country remain stagnant or decline while the imports jump at an alarming rate.
This increases the country's dependency on foreign countries and could potentially create non-military threats to national security and sovereignty.
And there is a new import trend now.
Indian government statistics show that Nepal is also becoming dependent on processed agricultural goods at a fast rate. Imports of processed food in 2020-21 reached 101,391 tonnes, a ten-fold jump over the previous year.
Nepal is in the sixth position for India's overall exports of processed agro goods, with imports valued at Rs2.50 billion.
Processed agricultural goods include mushrooms and truffles, green pepper in brine, dried truffles, asparagus dried, dehydrated garlic powder, garlic dried, potatoes dried, grams, onion preserved, sweet corn, green and lime beans.
"Even remote villages that used to be domestically supplied are now largely reliant on imported food like rice, wheat flour and lentils from India," said Pant.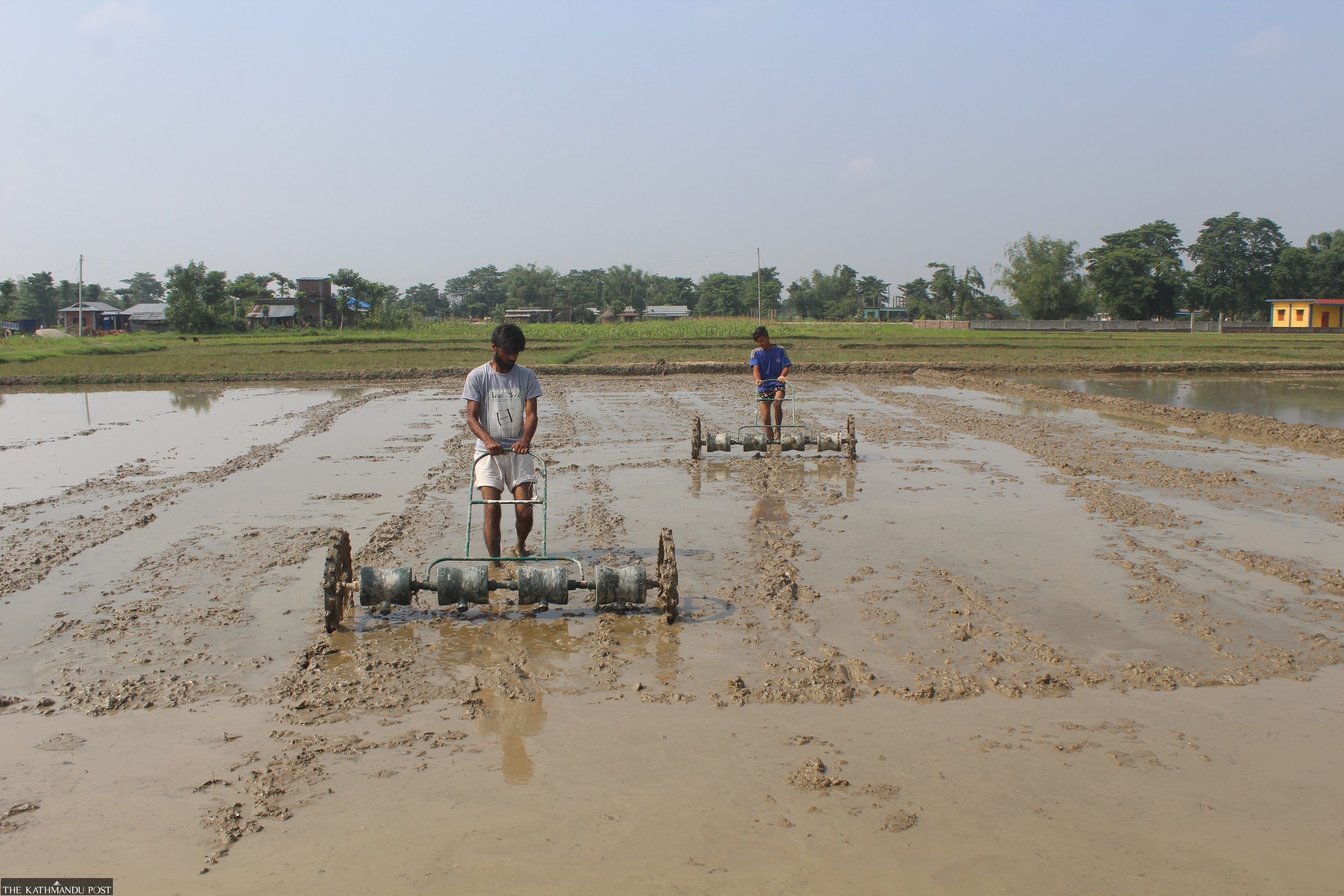 POST FILE PHOTO
According to Pant, among many factors driving food imports from India, one is the bilateral Nepal-India trade treaty of 1996. The treaty allows duty-free access to primary agriculture products on a reciprocal basis.
"This policy allows the entry of Indian goods to Nepal which are far cheaper because of the heavily subsidised agriculture sector in India," said Pant. "Nepali products fail to compete with such products from India. And obviously, people choose to buy cheaper Indian goods."
"Nepal's agriculture sector has been in the doldrums for years. In fact, it was a flawed policy. Nepal was a poor country and would require duty-free access," he added. "But why Nepal granted duty-free access to India is still questionable."
Jagannath Adhikari, who authored the research paper and writes extensively on resource management, agriculture and development issues, agrees.
The paper says, "Expanding the market network for agricultural commodities in foreign markets was an obvious choice, and the 1996 Trade Treaty between India and Nepal was just part of the broader strategies of India. Interestingly, while India thrived on the success of higher productivity of their agricultural commodities, Nepal reversed the role of being a net food exporter to a net food importer within this period."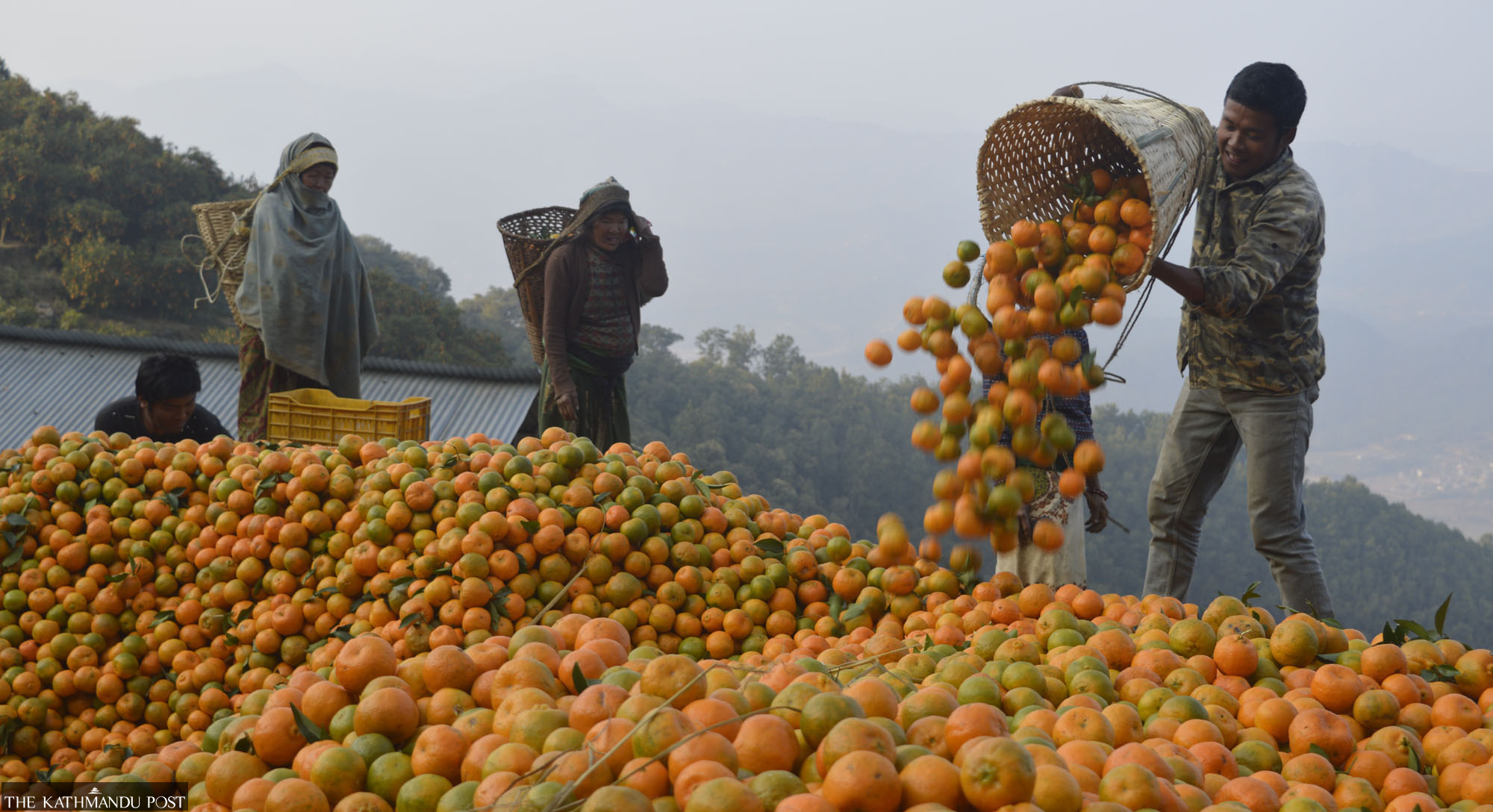 POST FILE PHOTO
The situation that Nepal is experiencing now in terms of food imports is akin to what India had faced until the 1960s, according to the paper.
Nepal exported more food than it imported until the early 1980s. It started to become a net importer of food, particularly cereals, from the early 1980s, according to the paper. "But until 2002, the import was only marginal--remaining at most just 1.3 percent of the available food."
By the 1990s, India was rebounding with higher productivity and volume in agricultural commodities, mainly riding on the success of the Green Revolution and favourable policies and support from the government in the agricultural sector. India's competitive advantage simply overwhelmed Nepal.
The paper says that the multi-party democratic system established in 1990 faced a major setback after the country went through frequent government changes and political rifts, which eventually led to political instability and a decade-long Maoist insurgency from 1996 to 2006.
The most devastating impact of the Maoist war was visible in the agriculture and food systems of Nepal. Private investment in farming started to decline significantly due to the conflict.
The Agricultural Perspective Plan of 1995, which guided Nepal's agriculture for two decades, too was a flawed policy, experts say.
As reliance on the market for food and consumer goods increased, so did the competitive advantage of India in supplying foods and other household goods.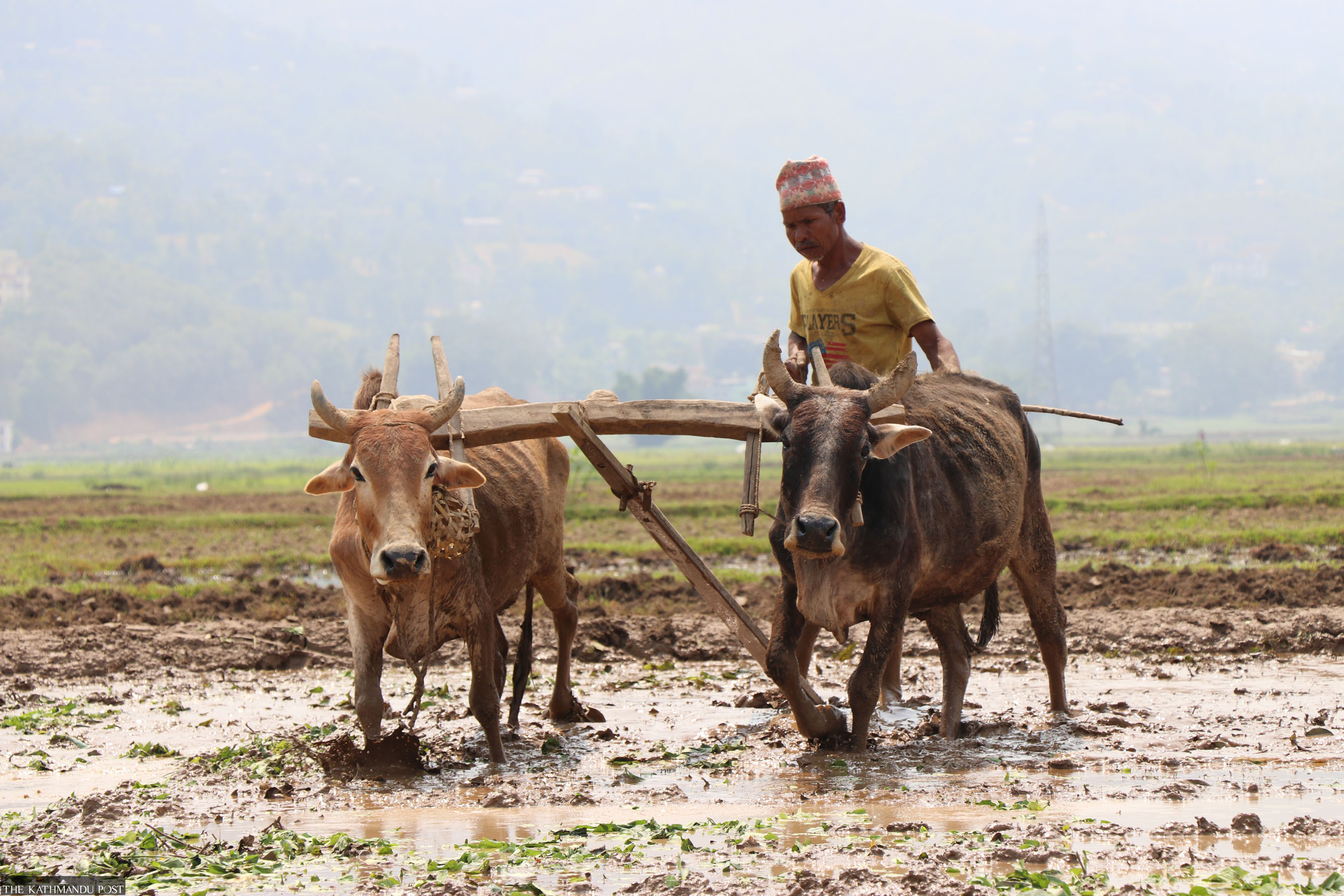 POST FILE PHOTO
Agro economist Pant said that Nepal should produce food that is not grown in India.
"Nepal has many such products," he said. "Let the farmers of Ilam produce chayote squash and farmers of Palpa produce pears on a massive scale."
Once farmers struggled to sell chayote squash, now they are fetching Rs50 per kg in the Indian market. " "Tonnes of the vegetable is supplied to Siliguri, India," he said.
Ojha said when Nepali agriculture failed to make a good profit, the youths started to move abroad.
"Now the remittance money is huge. People have the option to buy. They don't produce," said Ojha.
According to Ojha, Nepal's agriculture system has been plagued not only by faulty policies, but by political actors too who grossly misused the subsidies running into billions of rupees.
"Political party members and cadres enjoyed the subsidies—and they still are enjoying them—while the real farmers have to stand in long queues every year to buy chemical fertiliser," said Ojha. "This miserable agriculture scenario has continued for years. Today, purchasing food is cheaper than growing it."
---