Nepal moves up to lower-middle-income country, says World Bank report
Economists say Nepal may relapse to 'low-income' status as incomes and jobs evaporate due to the pandemic.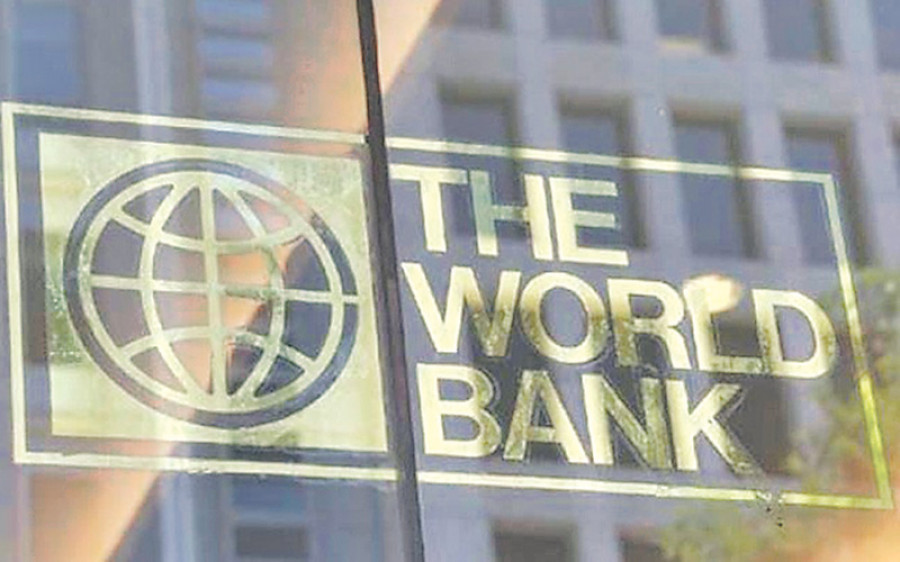 Reuters
bookmark
Published at : July 3, 2020
Updated at : July 4, 2020 08:07
Kathmandu
Nepal has risen up the ranking to a 'lower-middle-income' country from a 'low-income' country, the World Bank said in its latest country classifications by income level report.

The Himalayan republic's gross national income (GNI) per capita rose to $1,090 in 2019, exceeding the required threshold of $1,036, and pushed it up a notch.
The GNI per capita is the country's annual income divided by population. In 2018, it was $960. The classifications, which are updated annually on July 1, are based on GNI per capita.
Economists said it was good news but it would be short-lived. Because of the economic downturn with high levels of unemployment at home and abroad triggered by Covid-19, Nepal is likely to return to the status of low-income country this year, they said.
GNI includes the country's gross domestic product (GDP) and earnings received from overseas sources like remittance.
The World Bank assigns the world's economies to four income groups—low, lower-middle, upper-middle, and high-income countries. In each country, factors such as economic growth, inflation, exchange rates, and population growth influence GNI per capita.
According to the World Bank, countries with a GNI per capita of $12,535 are considered high income, while upper-middle-income status countries have a GNI per capita of $4,046 to $12,535.
Similarly, the lower-middle-income category includes countries with a GNI per capita of $1,036 to $4,045; and countries with a GNI per capita of less than $1,036 are considered low-income.
The bank said that it had taken account of the income classifications through the use of the GNI figures of 2019, which do not yet reflect the impact of Covid-19.
"The coronavirus pandemic has upended the country's economy, and as a result of this existing crisis, incomes at home and abroad both are expected to decrease sharply this year or even in the next year," said economist Bishwambher Pyakuryal. "That means the gross national income will suffer, and that will bring Nepal back among low-income countries."
The June 2020 edition of the World Bank's Global Economic Prospects projected Nepal's economic growth to decelerate to a dismal 1.8 percent this fiscal year, which ends in mid-July, due to pandemic-related disruptions including mitigation measures and sharp falls in exports and remittance inflows.
The bank has painted a grim picture of Nepal's economic growth for the fiscal year 2020-21, stating that Covid-19 outbreaks in the most advanced economies appear to be abating, but the pandemic is rapidly spreading across low-income countries like Nepal, where health care systems are poor.
For the next fiscal year, it has forecast Nepal to grow at a markedly lower rate of 2.1 percent.
The income from remittances totalled $8.1 billion last year, which is more than a quarter of Nepal's gross domestic product, but are likely to drop 14 percent in 2020 because of the global recession caused by the virus, as well as a fall in oil prices, the World Bank says.
Tens of thousands of Nepali migrants who work in the oil-rich Gulf countries and Malaysia have been laid off, and the never-ending pandemic may force the remaining workers to return home.
Nepal has made progress in poverty reduction over the past 20 years. The estimated poverty headcount ratio (at the $1.90 per person per day international poverty line) was 15 percent in 2010, which further declined to 8 percent in 2019.
At a higher line of $3.20 a day, 39 percent of the population in Nepal is estimated to be poor in 2019, a 15 percentage-point decrease from 2010.
About 31 percent of the population that is estimated to live between $1.9 and $3.2 a day faces significant risks of falling into extreme poverty, primarily because of reduced remittances, foregone earnings of potential migrants, job losses in the informal sector, and rising prices for essential commodities as a result of Covid-19, the bank said.
"Despite the successful and rapid reduction in poverty, due to the low-growth trap even before the Covid-19 pandemic, Nepal was not in a position to become a lower-middle-income country before 2030. With growth stalling for a few years due to the pandemic, graduating to a lower-middle-income country before 2030 has now become a distant dream," said economist Pyakuryal.
"Nepal urgently needs to change its development model and require comprehensive structural reforms post-coronavirus pandemic because the current development path is not aiding it to escape from the low-growth trap."
In South Asia, the report shows that Sri Lanka fell from an 'upper-middle-income' country to 'lower-middle-income' country last year. "Nepal may suffer the same situation this year because of a sharp fall in the gross national income," said Pyakuryal.
---
---