Online stores flooded with orders, but cannot fulfil them for lack of delivery system
The government's unclear policy has forced them to shut down when people need them the most, e-retailers said.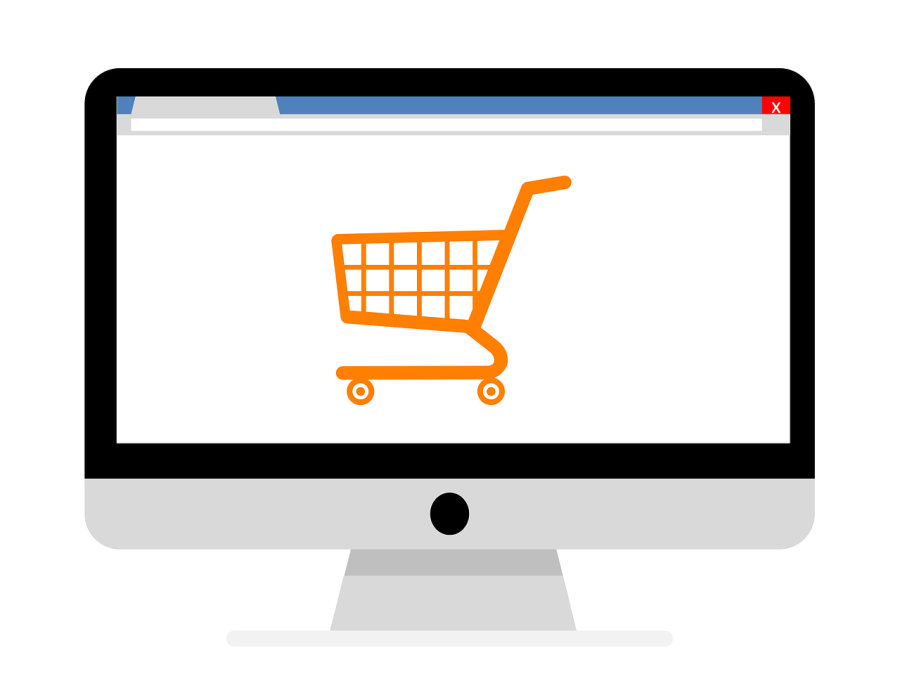 Photo Courtesy: Pixabay
bookmark
Published at : March 27, 2020
Updated at : March 27, 2020 15:39
Kathmandu
Anil Basnet, founder of online store Metro Tarkari, on Thursday posted on Facebook that he wished to serve his customers by delivering fresh vegetables to their doorsteps, and requested the government to digitalise the process of issuing passes so he could operate the service.

According to e-retailers, online stores were flooded with orders and the number of people ordering food items doubled after the lockdown went into effect Tuesday morning, but the government's unclear policy has forced them to shut down when people need them the most.
Kathmandu Valley residents are staying indoors after movement was banned due to the virus threat, and they have turned to online stores for their requirements, but most of the sellers have halted their services.
On Wednesday, the Ministry of Industry, Commerce and Supplies said that online stores operating as per government regulations should make home deliveries after ensuring that they are fulfilling safety standards and their staff are outfitted with protective gear.
But the online sellers are confused by the government's unclear decision and weak working process at a time of crisis.
Basnet said that farmers' produce was starting to rot in the fields as it could not be shipped to the stores for lack of protective equipment.
He said his customers were asking him why he has shut down during an emergency. He receives 300-400 orders daily which he cannot fill compared to 100-150 orders during normal times.
Sagar Dev Bhatta, co-founder of online retail store Mero Kirana, has also been compelled to shut down his operation after failing to acquire a pass for essential travel.
Bhatta said he tried repeatedly to contact the District Administration Office and the Industry Ministry, but was unsuccessful. He added that it was risky visiting the District Administration Office as it was crowded with people seeking passes.
Lekh Raj Bhatta, Minister for Industry, Commerce and Supplies, said that those seeking a pass for essential travel had to go to the District Administration Office.
He added that online stores would be allowed to make home delivery by four-wheelers as using motorcycles would increase crowds on the streets. Four-wheelers are also necessary to maintain standards, the minister said.
Bhatta even proposed to deliver essential goods out of the seven outlets operated by state-owned Food Management and Trade Company and Salt Trading Company by allowing customers to place orders through apps or websites.
"We even talked to the industry minister's personal assistant, but have not heard anything from him," said Bhatta of Mero Kirana. He said he contacted the Ministry of Home Affairs too, but was told they did not know about it. "We have been compelled to shut down our business at a time of need," said Bhatta.
As the country moves towards social distancing, e-commerce platforms have an obligation now to enable sellers, whose retail outlets are struggling to safely deliver essential goods to customers all over Nepal, said Lino Ahlering, managing director of Daraz Nepal.
"We are working with the major government and industry stakeholders on a solution to ensure that people across the country again have access to daily essential items at their doorstep as soon as possible," he said.
Another online store Thulo.com also closed down from Tuesday, but it has been receiving a lot of queries. Surakshya Adhikari, chief operating officer and co-founder, said they were in the process of obtaining permission from the Chief District Officer to conduct business.
Bhatta and Adhikari said they were ready to operate delivery services and had been following safety measures like spraying disinfectant on the packaged goods, and making their staff handling the products wear gloves and masks to protect both themselves and their customers.
Mero Kirana has 11 delivery boys and is planning to hire temporary staff while Thulo.com also plans to increase the staff strength as some of the delivery boys have gone home to their villages. Adhikari said that its employees were also concerned about making deliveries.
Bhatta said that he has more than Rs4.5-5 million worth of rice, lentils, legumes, sugar, salt and spices in stock. The online retailers said that they could also provide e-payment services.
The Industry Ministry said that Food Management and Trade Company, Salt Trading Corporation and the largest private retail stores should create a system to bring essential goods to the people's homes by operating mobile vans.
---
---