Thought Leadership Interview: Jean-Louis Ripoche
The general manager of the Kathmandu-based Marriott Hotel on leadership and management.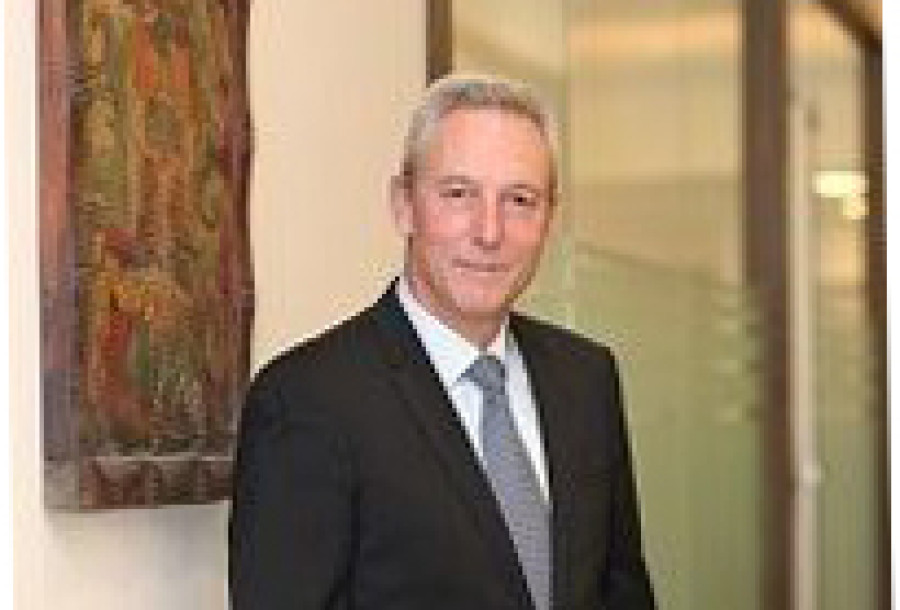 bookmark
Published at : March 7, 2020
Updated at : March 8, 2020 13:17
Kathmandu
Jean-Louis Ripoche, 60, is the general manager of the Kathmandu-based Marriott Hotel. A veteran international hotel executive, Ripoche, a French national, has previously served in various capacities in the UAE, France, the US, Kuwait, Thailand, Indonesia, Morocco, Israel and the Maldives in a career spanning more than 38 years.

Himendra Mohan Kumar of The Kathmandu Post caught up with Ripoche to discuss his life and times. Here are the excerpts from that freewheeling interview.

What is your formula for getting things done?

With more than 30 years of experience, I can confidently say that humility and encouragement are the main focus points to getting things done. It is important to understand a person's characteristics and hone their skills based on them. Everybody wants to be better, stronger and successful in their lives. The fabric of an organisation can only be strengthened to the next level when its inherent strings are woven delicately with care taken for each strand, which can only be done with empathy and determination. Leading by example helps other people see what lies ahead and act swiftly to counter any challenges along the way and that is the most important aspect in leadership.

What do you look for when you're hiring your future employees?

The right attitude is important during the selection of a future employee. Place a high value on attitude, work ethic, and motivation along with the energy to never back down from challenges. In the hotelier life, a person is always faced with upheavals and the right person takes the problems and turns it around to great solutions.

How do you build allies, not just within your organisation, but in the broader industry with other leaders you compete with?

It is an essential method to always treat everyone right and the same. For me, the competition is with myself while also understanding how the market is growing because of other leaders. We should not focus on building allies but growing and inspiring each other through various sets of knowledge which we share. I like to think that, in most companies, it's not that startling for people to want to help each other, even when they work in wholly different departments. The company is supposed to share the same values, after all, and most of us are nice people. You (and the managers who provide the corporate vision) should build a company culture in which it is expected team members will help each other out of a jam. If you develop a personal connection, empathy, and understanding with another person, they are more likely to help you, despite everything else they have on their plate.

What was the last experiment you did and it didn't work?

I think it's important to not focus on what doesn't work but what did work. Because of the love received from the people of Nepal, we have been doing tremendously well. But having said that, my travel and work in different continents have taught me a lot. The best lesson was that we need to be very flexible with our outlook depending on the place we work in. For example, empathy might be ineffective in a market like the UAE or the US where professionalism and individual growth matters more than working with your heart. A country in Asia needs us to think both with our heads and our hearts. But in a nutshell, there is no growth without failure, everyone must learn from failure to get better.

What's the hardest decision——personal or professional—you've had to make?

I think the most difficult decision will always be to fire someone. The person may be the best worker, but supposedly he or she goes against any rule or does something cardinally wrong, we are left with no option but to let the person go and that becomes a very hard thing to take a job away from someone even though it may be the right thing to do.

How do you cope with criticism?

I think every human being mostly copes with criticism at three levels, at first, the person questions why and is defensive towards the critic and then the person self-introspects based on rationalisation and logical reasoning and if it makes sense, makes changes towards the better or choose to ignore it. And I too, have the same outlook towards criticism.

Why do you think the private sector is better than serving in a public office?

I think it's the freedom that helps the private sector to be better in serving than a public office. The freedom to express, create and not be in a rigid environment grows people and helps them develop in a positive environment. Even though there are challenges, the rhythm of the hierarchy is broken and a more open flow remains.
---
---