Local clothing brands are set to give international labels a run for their money
As Nepal's readymade garment toils abroad, manufacturers are launching their brands and looking within to tap new customers.

A collection of apparel made by local clothing brands. Anish Regmi /TKP
bookmark
Published at : September 30, 2019
Updated at : September 30, 2019 12:10
Kathmandu
Nepal's readymade clothing manufacturers are competing in a market that was hitherto dominated by foreign brands but there may soon be a paradigm shift as locally manufactured products are affordable, have improved quality and are in line with the current fashion trends, traders say.
Kiroz, Gofi, Virjean, Everest and Yak & Nak are among a set of Nepali brands that have recently entered the domestic apparel market. Apart from offering products in nearly all age groups, local companies are also promoting their products online.
Traders say locally manufactured products can grab a larger slice of the market which is dominated by international brands. According to them, the unique selling propositions of locally manufactured products are affordability, improved quality and trendy designs.
While brands like Juju apparels and Phalano Wears have been making their way out as Nepali products, Kiroz, Gofi, Virjean, Everest and Yak & Nak are among the new Nepali brands that have recently penetrated the apparels market for domestic consumption. Apart from offering products in nearly all age groups, local companies are also promoting their products online.
Traders said Nepali branded outfits come for 30 percent lower price compared to similar quality products imported from India and China. "We supply the ready to use products to retail stores directly from the manufacturers. In addition, the local manufacturers have been working with nominal profit margin on the Nepali brands, which has enabled us to sell our products at a cheaper price," said Sumit Pradhan, director of Manakamana Garment Udhyog.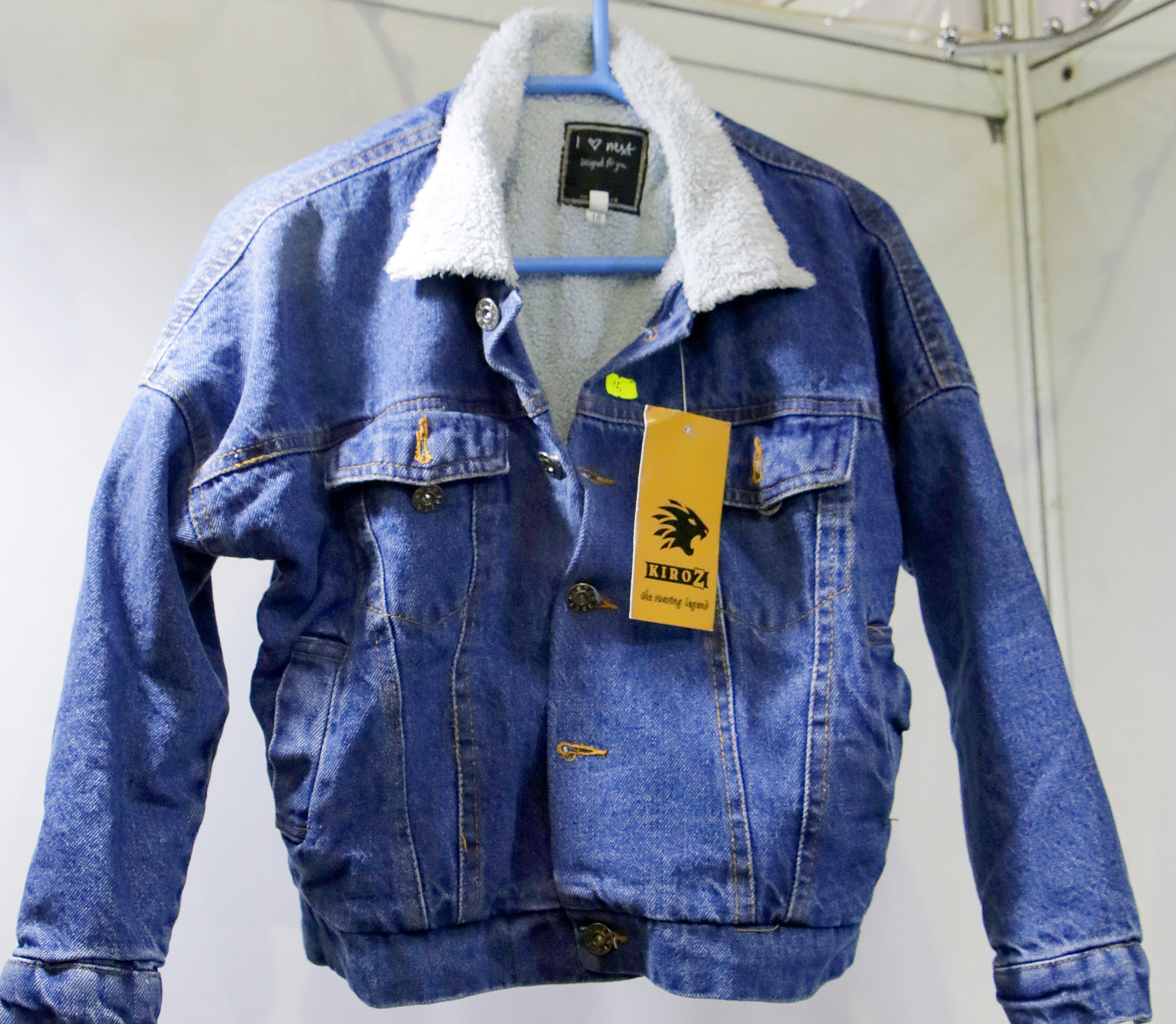 Anish Regmi /TKP
According to him, the government also imposes a higher rate of duty on the imported readymade garments while subsidising the import of raw materials. "All these have made the local brands come at low costs," said Pradhan.
Krishna Chhetri, an aspirant of the local products who the Post talked at Nepal Yarn and Textile Expo 2019, held in September 19-23, said he had been using the Nepali brand since the products are affordable. "The quality has also improved after the traders started labeling the brand tags in their products than when they used to sell without the trademark," said Chhetri.
"Recently, local brands have started gaining traction with consumers," said Kishore Nepal, president of Nepal Local Garment Manufacturer Association. According to him, domestic products can play a key role in import substitution. "We can reduce imports by at least half," said Nepal.
The association incorporates 80 garment manufacturing firms under its umbrella. It has been bringing in firms to join hands to promote each others' brands for mutual benefit, Nepal added.
According to him, women account for at least 40 percent of the total number of workers engaged in the manufacturing of local brands' clothes. "Although we use imported raw materials, we still utilise the local workforce and their skills in stitching, knitting and weaving, helping the people generate income at local levels."
Kiroz Fashion, the manufacturer of Kiroz brand apparels, sells outfits made in jeans, hosiery, chiffon and cotton twills, which is a combination of a synthetic named lycra, cotton and polyester.
Roshan Kumar Dahal, director of Kiroz Fashion said the market is still dominated by imported clothes from China, India and Bangladesh. "Until a few years ago, Nepali youth mostly wore imported apparel. Local brands had to struggle for nearly a decade before gaining popularity and are slowly replacing imported clothes," said Dahal, who is also secretary-general of the association.
Dahal said outfits made by Nepali brands are also outstripping the traditional tailoring style in which local tailors prepare outfits as per orders. Besides, traders are launching their brands after the demand for Nepali clothes plunged in the past fifteen years.
The record of the Trade and Export Promotion Centre shows that in 2000, Nepali garment manufacturers used to export products worth Rs12 billion annually but exports started to collapse after the Multi Fibre Agreement expired in January 2005 which used to provide duty-free access for Nepali garments to the US.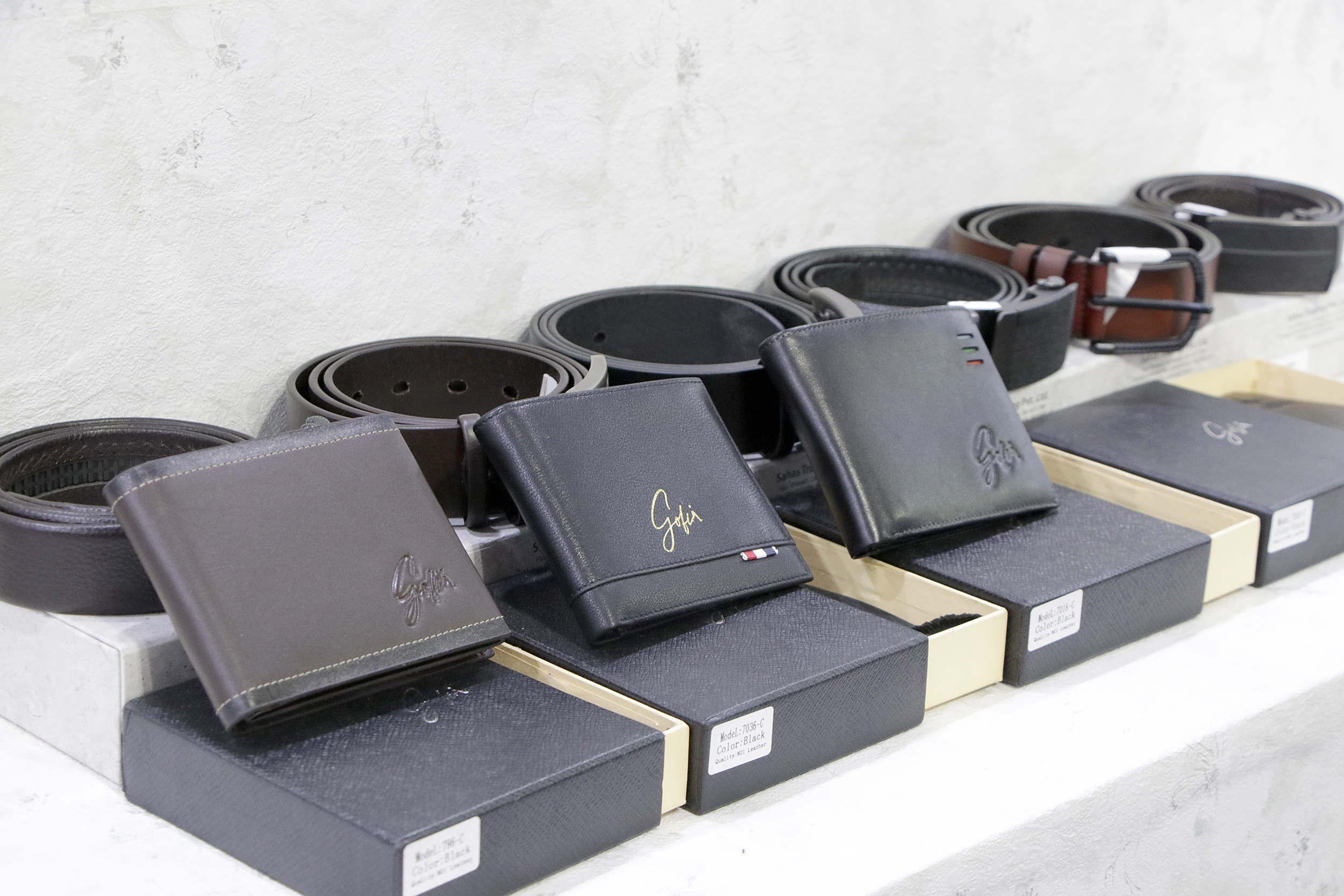 Anish Regmi /TKP
According to a government report, export earnings declined by an annual rate of 14.2 percent between 2000 and 2007. Just in the last fiscal year, Nepal's readymade garment export hit a 13-year high in terms of value. The Trade and Export Promotion Centre statistics show that the country last year exported readymade garment worth Rs6.34 billion, rising by a mere 6.53 percent. Though the export earnings gave exporters some respite it is still not at par with income from nearly two decades ago.
Citing the struggling garment business abroad, manufacturers are pivoting to the domestic market by promoting their brands, according to Dahal.
Price competitiveness is one of the key factors that affect the country's readymade garment business in the international market. According to Garments Association Nepal, the cost of production of Nepali products is 15-18 percent higher as compared to other international brands, which does also matter when the local products have to compete with foreign brands in the domestic market.
The traders pointed out high cost for land lease and rent that have been impeding the promotion of local brands. The government has constructed garment processing zone in Simara of Bara district, investing Rs2.5 billion. Traders, however, said it is not feasible to shift to the industrial zone. "As the relocation cost for a small factory is very high to move inside the industrial zone, many are not showing interest to shift there," said Dahal.
Sumit Pradhan, director of Manakamana Garment Udhyog, manufacturer of Gofi brand clothes, said the improved quality and designs of Nepali brands were attracting consumers slowly but surely.
"It is not easy to make Nepali customers choose clothes from a local brand as they have a perception of foreign brands as having better quality," said Pradhan. "But recently, since the quality has improved and the products come for a cheaper price, it has lured people to use the local brands."
Under the brand Gofi, Manakamana Garment Udhyog sells jeans, pants and jacket, windcheaters, hoodies, sweatshirts, t-shirts, shirts and festive dresses.
Pradhan said his company had been selling its products only in foreign markets for over a decade. "It's only recently that we have started producing Gofi targeting domestic shoppers and we will soon be offering our products online," he said.
Cotton Club, a local brand, has focused mainly on producing socks. "We are specialising in the manufacturing of socks made from cotton and wool," said Ashish Tuladhar, managing director of Ashish Knitting Industries, manufacturer of Cotton Club which makes socks for babies, adults and sports segment.
Domestic production of readymade garments can also help minimise the country's trade deficit which is widening year-on-year with ballooning imports. The association's president Nepal said they have signed agreements with several local textile companies and yarn manufacturers to purchase their products in a bid to utilise the locally produced raw materials.
---
---