KUKL chairman agrees to withdraw court case
The obstinate chairman of Kathmandu Upatyaka Khanepani Limited (KUKL) has agreed to withdraw a court case filed against the company he is working for.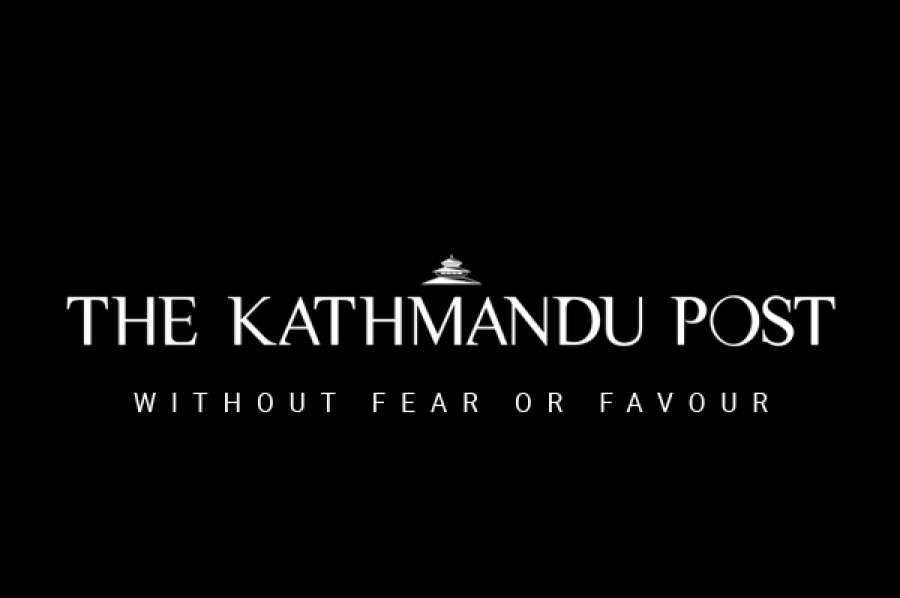 bookmark
Published at : February 4, 2017
Updated at : February 4, 2017 09:20
Kathmandu
The obstinate chairman of Kathmandu Upatyaka Khanepani Limited (KUKL) has agreed to withdraw a court case filed against the company he is working for.
This move is expected to ease the process of installing a new leader at Kathmandu Valley's sole drinking water supplying firm whose capability to deliver quality service upon completion of the first phase of the much-awaited Melamchi Drinking Water Project has often been called into question.
KUKL Chairman Suresh Basnet decided to take back the case after the company's board, on Thursday, formally withdrew its decision to relieve him from his duty on charges of incompetence. "I have already asked KUKL's legal counsellor to initiate the process of withdrawing the court case, as compromise has been reached," said Basnet. "I hope the process [of withdrawing the case] won't be lengthy."
This decision is expected to pave the way for KUKL to elect a new chairman right after it holds its annual general meeting on March 5, as continuous postponement in hearing of Basnet's case has prevented KUKL's board of directors from functioning in a proper manner.
Basnet was elected as KUKL's chairman in June 2014, as a representative of the Nepal Chamber of Commerce, a private sector umbrella body, which owns 9 percent stake in the water supplying company.
But since he assumed chairman's position, KUKL has faced "delays in decision making processes" because of his "high-handed conduct", which, according to officials, was preventing the management from executing various plans, such as hiring new staff and holding annual general meeting.
Basnet is also accused of "using political influence to compel the board members to take decisions to suit his needs", and "intervening in the company's general manager selection process to appoint his candidate for the post".
Tired of this attitude, KUKL board members relieved him from his duty in May 2015 by endorsing a no-confidence motion filed against him.
Basnet then moved the then Patan Appeals Court claiming his dismissal was illegal. But the court upheld the decision made by the KUKL board.
Basnet then took the case to the Supreme Court around one-and-a-half years ago, which issued a stay order, barring KUKL from immediately removing him. The hearing on this pending case has since been postponed for around 18 times. The continuous postponements indicated that there was no way to replace him unless someone convinced him to step down or the Nepal Chamber of Commerce, which sent him, recalled him.
KUKL faced this problem at a time when the first phase of Melamchi Project was expected to come online by September.
Upon completion of first phase of the project, around 170 million litres of water will start flowing every day from the Melamchi River in Sindhupalchowk to the Kathmandu Valley, where many taps currently emit air rather than water.
The arrival of this water is not only being eagerly awaited by millions of residents of water-starved Valley, but also by financially-troubled KUKL, which is hoping for a turnaround in its fortune through higher sales of water.
"Now that Basnet has agreed to withdraw the case, the first board meeting of KUKL after the annual general meeting will elect a new chairman for a period of two years. This will bring stability and help us push for institutional reform," said Bhim Prasad Upadhyaya, secretary of the Ministry of Water Supply and Sanitation, the parent body of KUKL, which owns 30 percent stake in the drinking water supplying company.
It is said the ministry will field its candidate for the chairman's post.
If the government makes that move, it is likely to grab the chairman's seat, as 80 percent of the shares in KUKL are held by the ministry and offices of the three municipalities in the Valley.
"It is our intention to steer the company till the time we float KUKL's shares to the public and raise remaining funds to complete the second phase of Melamchi project," Upadhyaya said.
The government's decision to take the driving seat may disappoint the private sector, as KUKL was converted from a state-owned entity into a public-private venture to promote the country's private sector. But many now agree that a blunder was made while roping in the private sector in KUKL, as better outcomes could have been achieved had the government divested shares to business groups rather than to private sector umbrella bodies, which are more like political organisations where many do not wish to rise above partisan interests.
---
---