Desperate housewives and unending gas shortage woes
Desperate housewives and unending gas shortage woes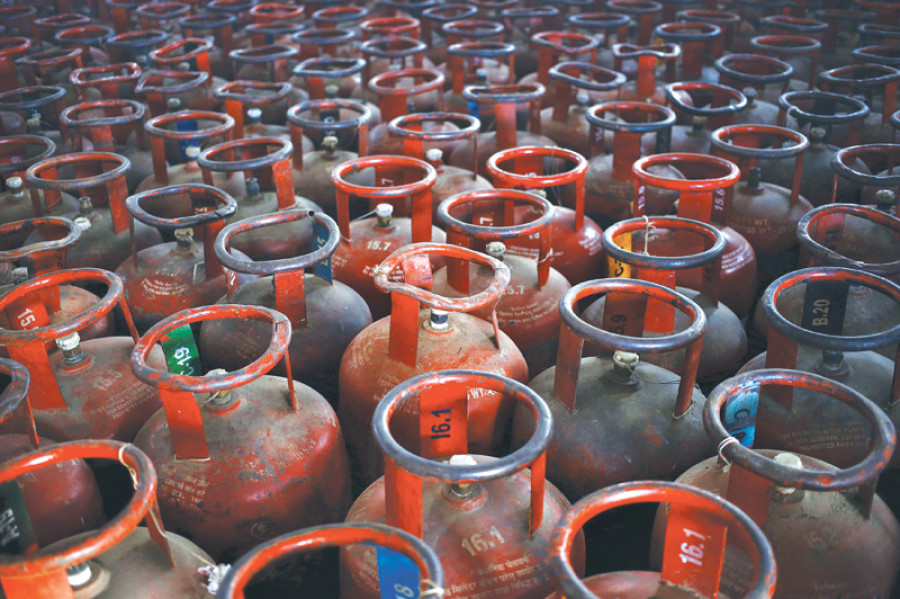 bookmark
Published at : April 27, 2016
Updated at : April 27, 2016 08:39
Kathmandu
Usha Sharma, a nursing student from Birgunj, is finding life in Kathmandu difficult as she has been forced to eat out for lack of cooking gas. She is fully dependent on the money sent by her parents for her living and tuition expenses as she does not have a job.
"I have to struggle to stretch my budget because having my meals in a restaurant costs a lot of money," said Sharma.
She has been waiting to buy a cylinder of cooking gas for almost two months, and has made many trips to the depot only to be told constantly that they are out of stock.
Even though India lifted the trade embargo and resumed normal shipments of fuel last February, consumers still can't obtain it.
Suna Chaudhary, a housewife from Sukedhara, has a similar story to share. She said she had been waiting for her turn to get cooking gas from a nearby retailer for the last two months.
Her name has been entered in the waiting list maintained by the neighbourhood gas retailer. She makes frequent trips to the store to check if her turn to receive gas has come. "I am not sure when my turn will come," she said.
Chaudhary has stashed away two cylinders of cooking gas because she does not believe the government will make it easily available in the near future, if at all. Since her family is small, only two members, she expects her stock of cooking gas to last a long time.
But the situation is quite different for Sujeena Rai, a primary school teacher who lives in the same area. She has a five-member family. "I am terrified I may have to order food from outside," she said. "I will not be able to afford it."
As usual, Nepal Oil Corporation (NOC) has claimed that it has ensured supplies surpassing normal demand. NOC issues purchase delivery orders to bottling plants to import liquefied petroleum gas (LPG) from India.
The state-owned oil monopoly said 30,000 tonnes of LPG had been imported in March against the normal monthly requirement of 29,000 tonnes. It plans to increase the supply to 35,000 tonnes in April.
Gas retailers complain that they are not receiving LPG from depots despite repeated inquiries. Laxmi Narayan Shrestha, a retailer at Sukedhara, said that he had been receiving gas deliveries only once a month.
"I normally get 70 gas cylinders in one lot, but sometimes I get less than that," Shrestha said, adding that he gave priority to his regular customers. "So new customers usually don't get any."
Jay Prasad Ghimire, another retailer in the same area, stopped selling Sai Baba gas as he couldn't get regular deliveries. "Now I only sell Sri Krishna brand of gas," he said.
---
---